Just a week ago, we featured the Cordova White Sandbar on Facebook and it reached to at least 1 million people. More than its crystal clear water and white beach, the best part is, the sandbar is accessible for FREE — unless people will take advantage of it and be irresponsible, I won't be surprised the local government will impose an entrance fee.
But before the Cordova White Sandbar has drawn the attention of the internet, there was Isla Romantica — a small man-made island roughly 300m off the shores of Alegria, Cordova, Cebu. The name is derived from "island" and "romantic", so it could either mean Romantic Island or Island of the Romantics. The area is roughly 50sqm only — it's very small.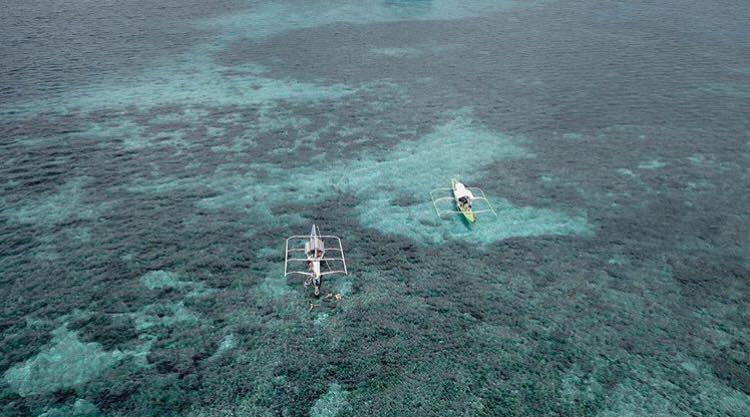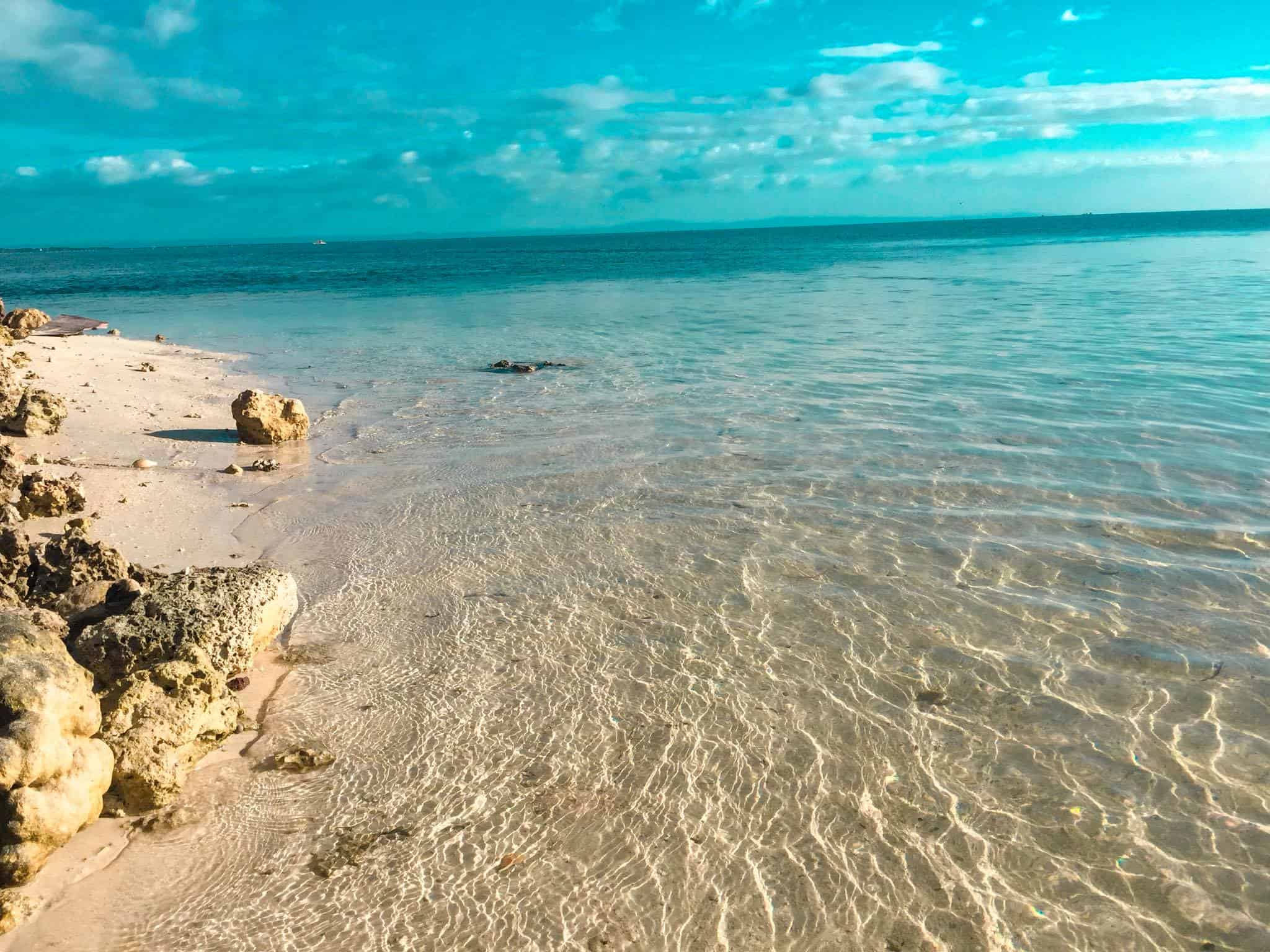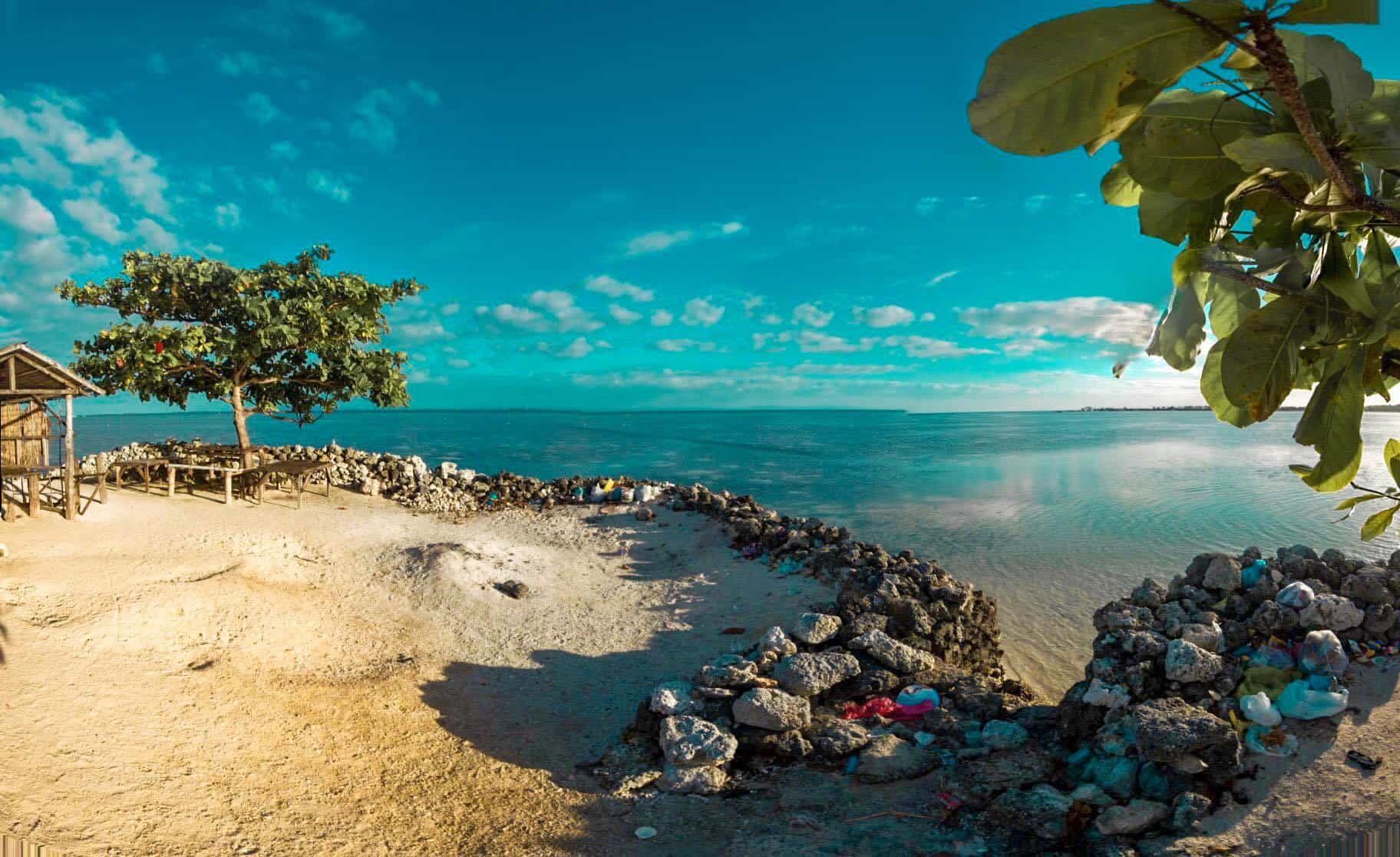 55-Peso Challenge
P35 per person – V-hire fare from SM City Cebu Terminal to Gaisano Cordova
P10 per person – Tricycle fare from Gaisano to the Alegria port; P50 if pakyawan (good for 6 persons)
P10 per person (one-way) – Boat ride from the shore to Isla Romantica
Entrance Fee: FREE!
NOTE:
– You can bring your own tables and chairs — tents are not allowed. Only three tables are available there. P100 per table. It's first-come-first-served basis but if you'd come a little late, you can cordially ask those who came first to share their tables.
– The island doesn't have amenities like toilet, water, electricity, food shop, and dressing rooms.
– Bringing of food and drinks is okay for now. Also bring your own trash bag.
– Low tide is expected during the afternoon which makes it not ideal for swimming.
– STRICTLY LEAVE NO TRACE.
How to get there?
Travel time: 1-2 hours from Cebu City + ~10 minutes going to the sandbar.
Ride a V-HIRE from van terminal at SM City Cebu going to Gaisano Cordova. From there, ride a tricycle and tell the driver to bring you to Alegria near Parola port. Then look for Noy Ben — everyone knows him, he is the owner of the island.
ALTERNATIVE ROUTE: From Pier 3 in Cebu City, ride a ferry boat goig to Lapu-Lapu City for P14 per head. Then ride a multicab or jeepney going to Gaisano Cordova for P10 per head.