There are two ways to a successful de-stressing when you are living in the city. One is of the mind and the other is of the body. They are the staycations, pampering, hang-outs, coffees, etc.
Aloha Mana Spa & Café offers you both — a well-deserved massage and pampering of the body and the peace of mind relaxation of a café while chitchatting with friends.
Their name stands with giving that Hawaiian "Aloha spirit" and hopes to be the "Mana" or miracle to those who need the escape.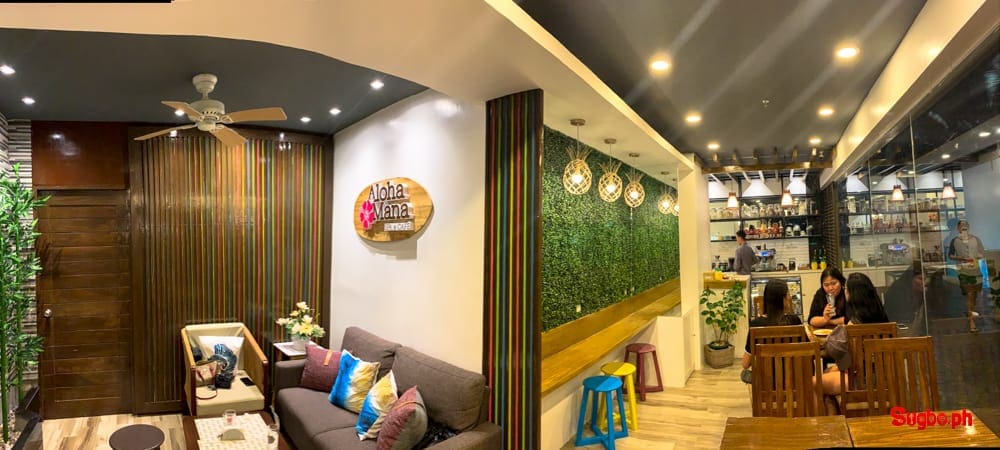 Unique Spa Experience
Relaxation at its finest. It's not the typical spa you have experienced elsewhere. Aloha Mana gives you a different yet satisfyingly relaxing feeling even upon opening the doors to the spa area and at the very start of the service.
As you enter the spa area, you would immediately feel the "ocean vibes" with its resort-themed set-up and interiors. Of course, you will be greeted by their courteous and smiling massage therapists.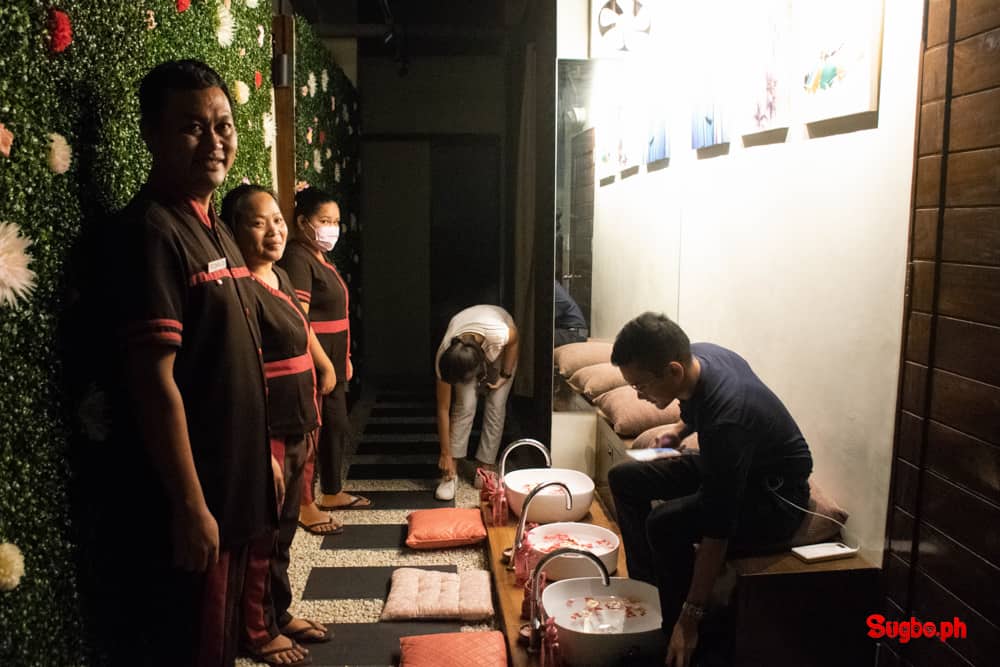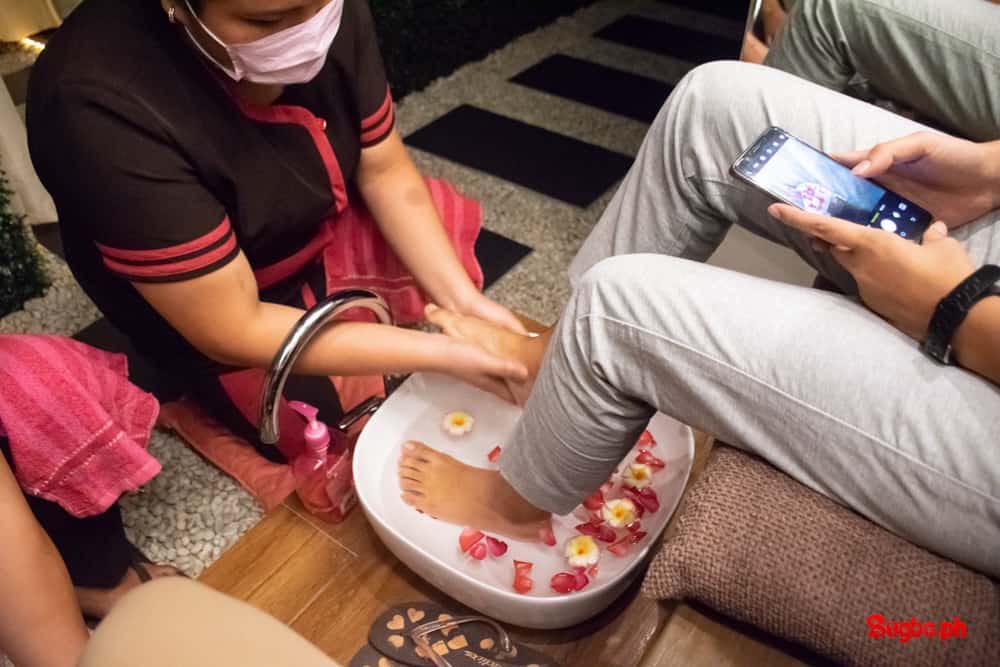 Aloha Mana is the only spa in the city to offer the "Many Hands Massage", which is their signature massage. This means two people catering to your needs and four hands taking away all your aches. All those synchronized movements which are far from those moments of us waiting for the left arm to finish so they can move on to the right.
They also have this facial where your face is painted with actual fruits. It's everything natural, literally. All those things that are good for the skin like watermelon, cucumber, sugar and yogurt are all there. Your face would be tasty and glowing at the same time.
Their café offers us these selection of good food and great tasting coffee, perfect for an after massage filling.
Chilling at the Café
Aloha Mana's café serves for many purpose — while waiting for your companion/s or for your turn, for chitchatting with friends over good food and coffee, or even for studying, working or just chilling.
They serve a specialty linear coffee (with unlimited refills), a variety of snacks and beverages to choose from, and all-day breakfast meals and selections such as sandwiches, pasta and more.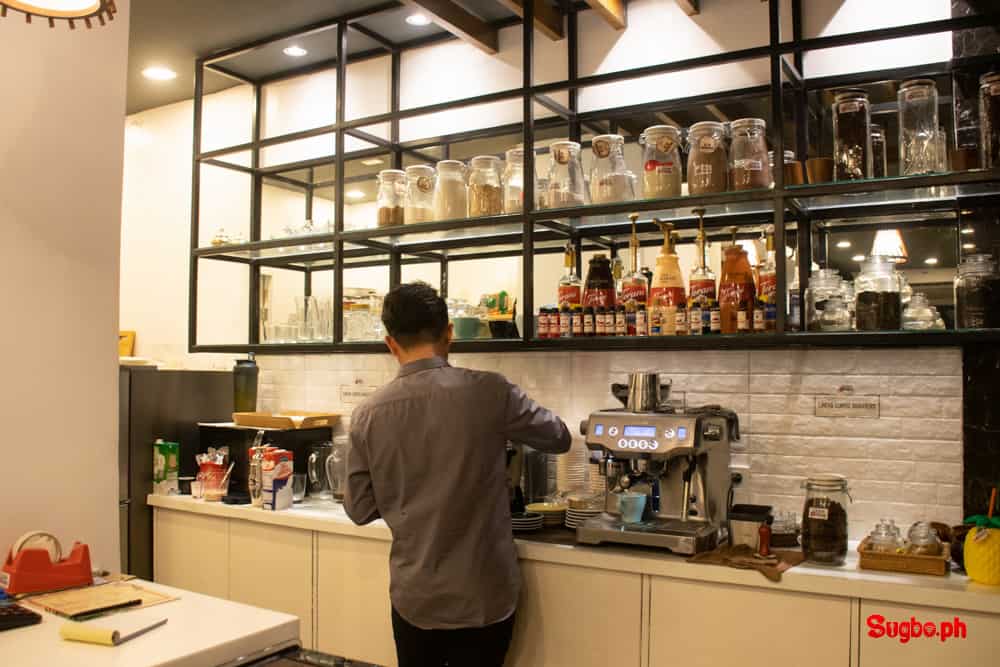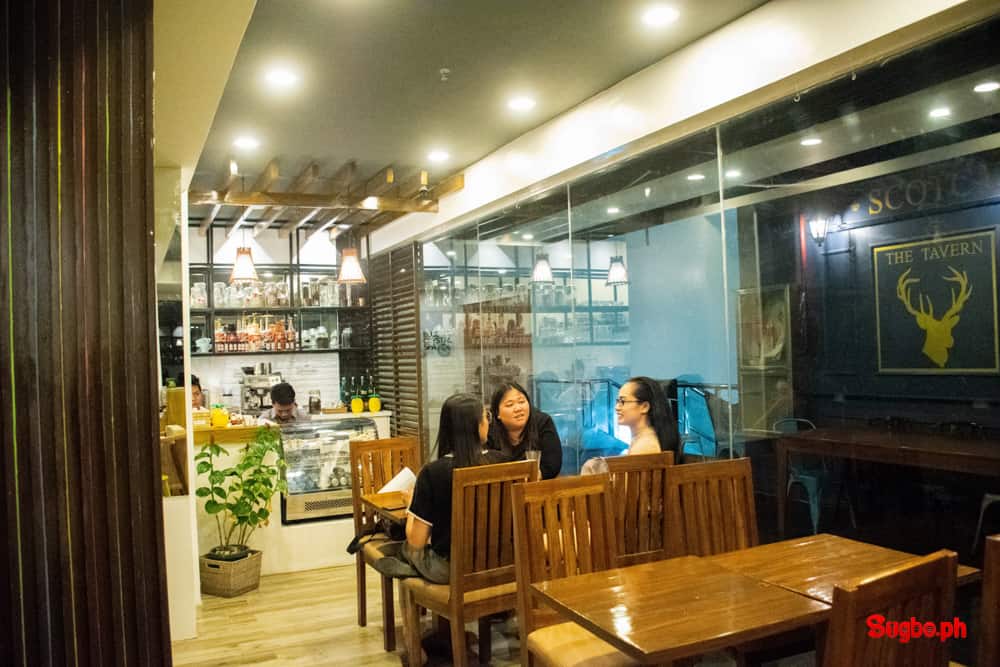 There's more! Aloha Mana Spa & Café is also the best place for your next Instagram-worthy OOTD spot.
Other information
Operating hours: 1PM to 1AM daily
Contact number: 0956 599 4449
Social: Facebook Page
How to get there?
Exact location: 2/F Queensland Manor Condominiums, Rahmann Street, Cebu City — at the back of Plaza Nouvelle, same building with The Tavern. Only 10 minutes away from Fuente Osmena Circle and 15 minutes away from Ayala Center Cebu.
BY PUBLIC COMMUTE: Ride any jeepney going to General Maxilom and drop off at the alley/eskinita near a small bridge — before (if from Fuente) or after (if from Ayala/SM) Mango Park Hotel.
– 12L, from Punta Princesa/Labangon or Banawa
– 04C, from Lahug / Carbon, Colon
– 17C, from Apas / Carbon, Colon
…From there, walk straight going through the alley until you find Plaza Nouvelle (with large snail figures), then walk a little further where you can find the signage of "The Tavern". Aloha Mana is located on the 2nd floor of Queensland Manor Condominiums. This is only a 5-7 minute walk from the crossing.
BY CAR / GRAB / TAXI: Just navigate with Waze or Google Maps and set your destination to "Aloha Mana Spa & Cafe". Ample parking space is available.