Cebu is famous for its amazing culture and gigantic buildings but, it doesn't stop there. Because having Cebu as one of the country's top tourists destinations, Cebu has everything for everyone of any age, even for the adrenaline junkies.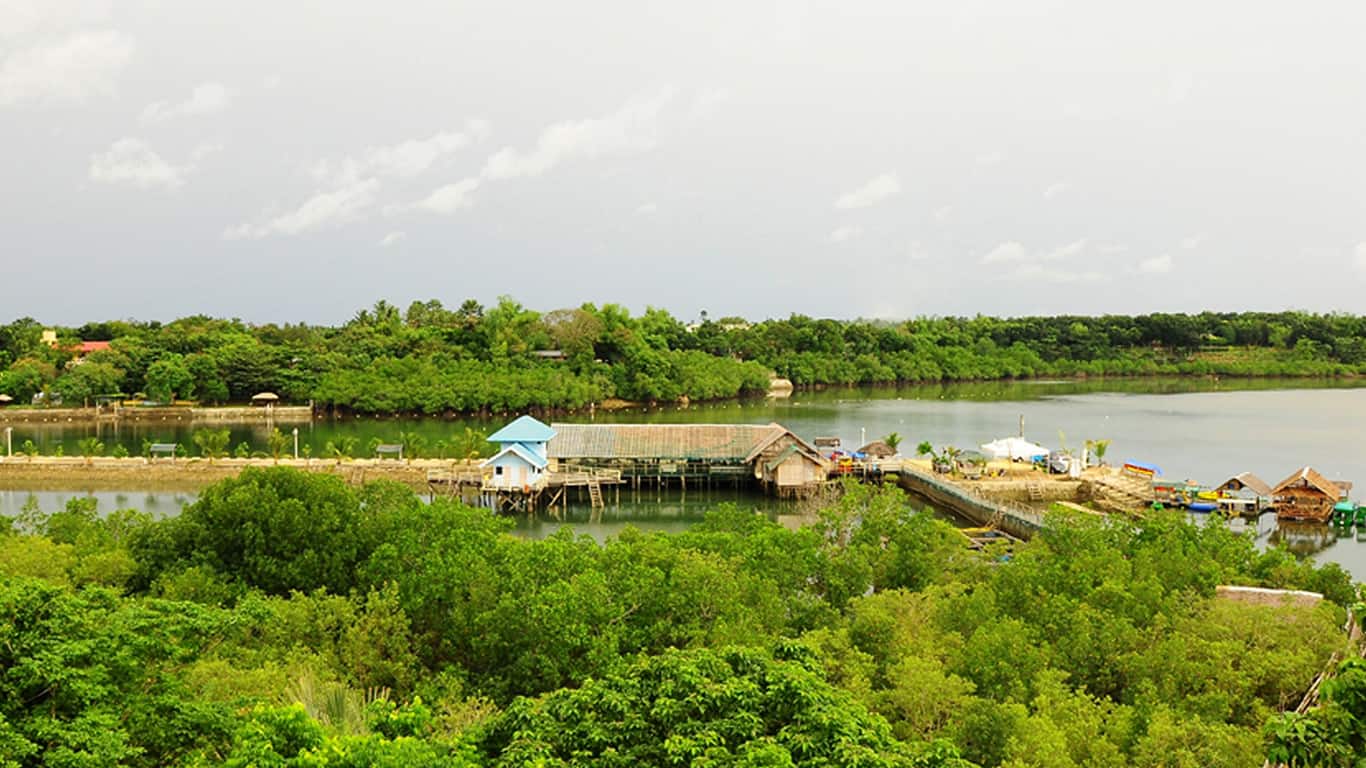 A forty-five to sixty minute drive from the heart of the Queen City of the South is the laidback Liloan. But that was before it became one of the eco-adventure hubs that it is today. Papa Kit's Marina and Fishing Lagoon, a premier eco-tourism attraction offers up-close view of Liloan, Cebu's finest natural treasures that you can enjoy while engaging in extreme sports and water activities while subtly seeking to educate people about the importance of environmental conservation.
Wakeboarding
One of the highlights of Papa Kits Marina and Fishing Lagoon is their wakeboarding. People say that you haven't been to Papa Kits if you haven't tried their wakeboarding and yes, we did!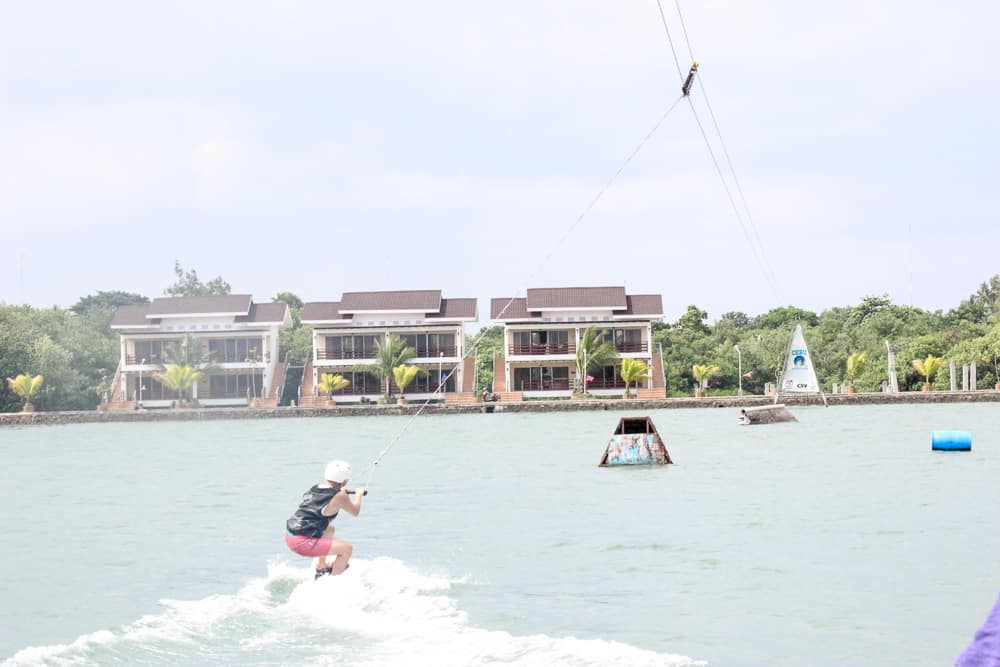 Zipline
Another must-try is their zipline. People say that you're not an adrenaline junkie if you haven't tried the 800m zipline of Papa Kit's, so?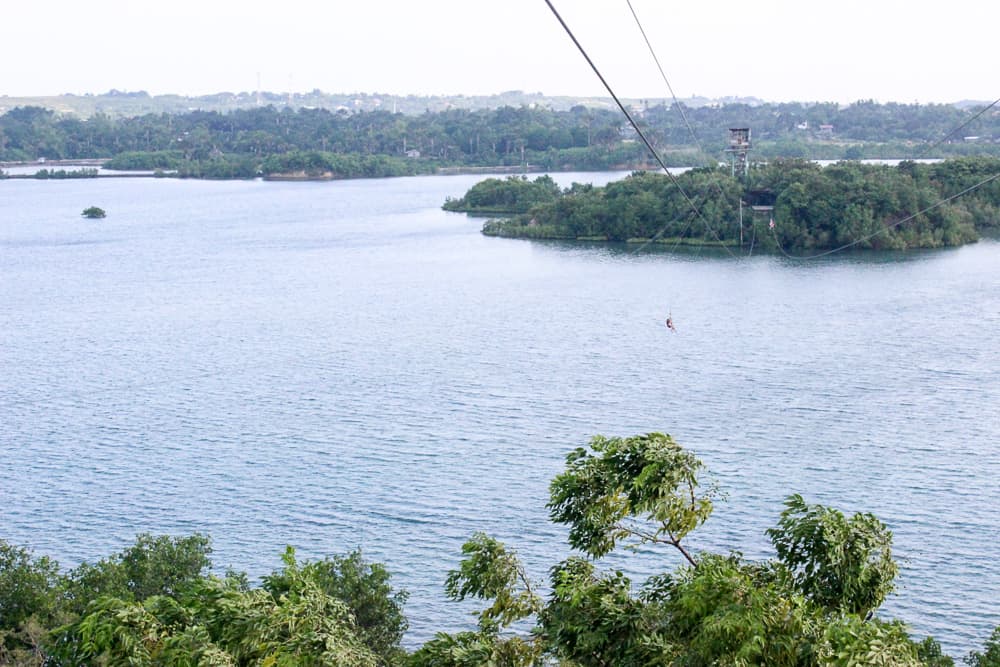 Jungle Obstacle
Their Jungle Obstacle is also a must-try if their zipline is not enough to satiate your thirst for the adventure. Their Hanging Bridge may not look as high as the others but trust me, the adrenaline rush it will give you is just the same.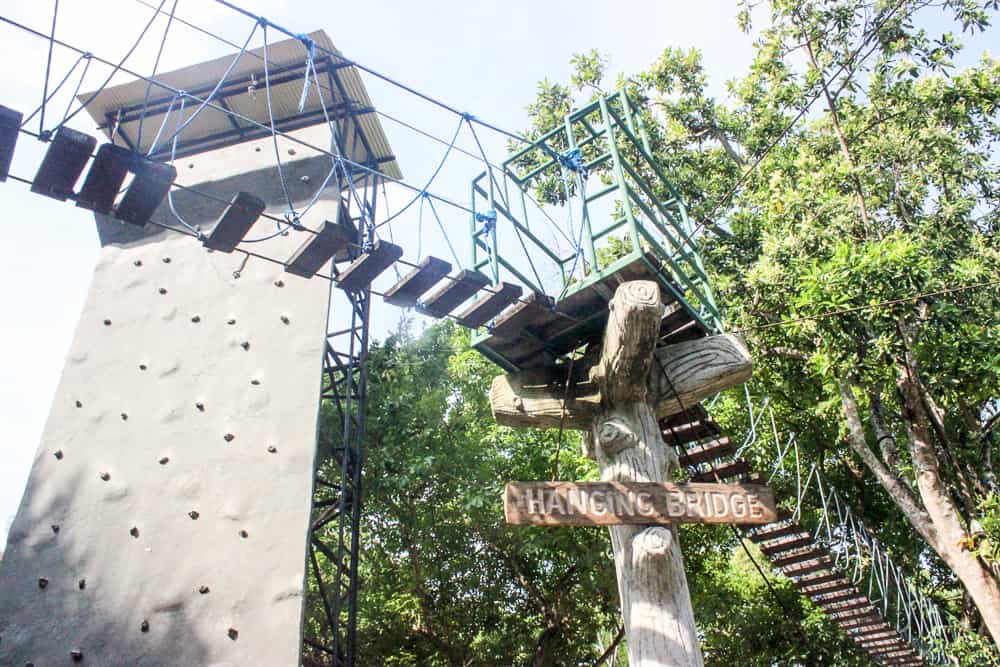 Infinity Pool
Who doesn't love infinity pools? Papa Kit's truly knows what we want. This is a newly built infinity pool designed for both kids and adults.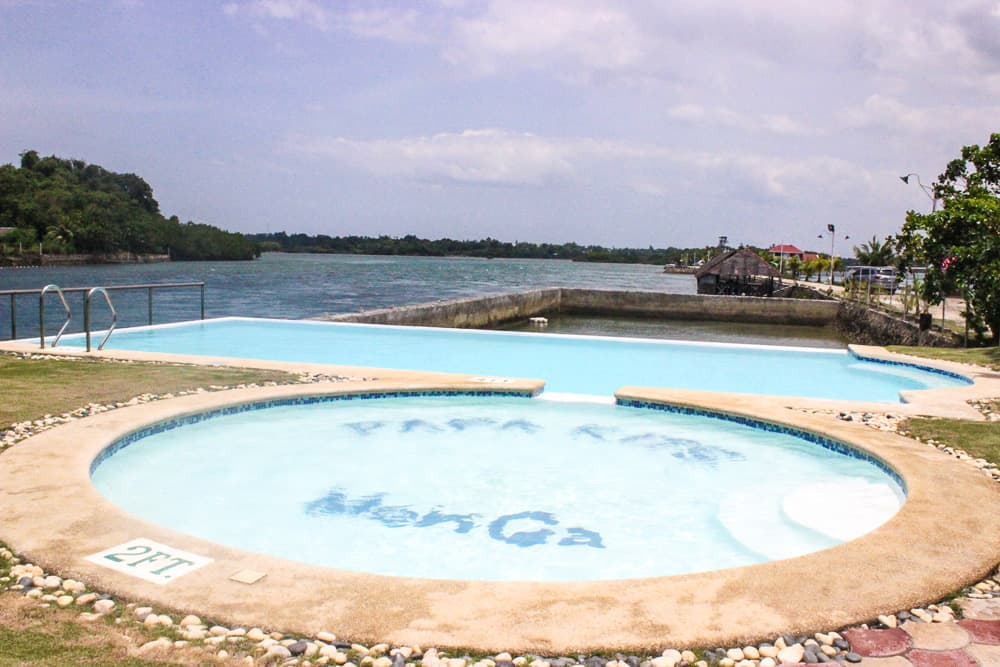 …and many more!
Other equally exciting activities that you can't miss include Horseback Riding, Fishing, Paddling or Canoe-ing, Piti Ride, Duck Pan Boat ride, and Wall Climbing.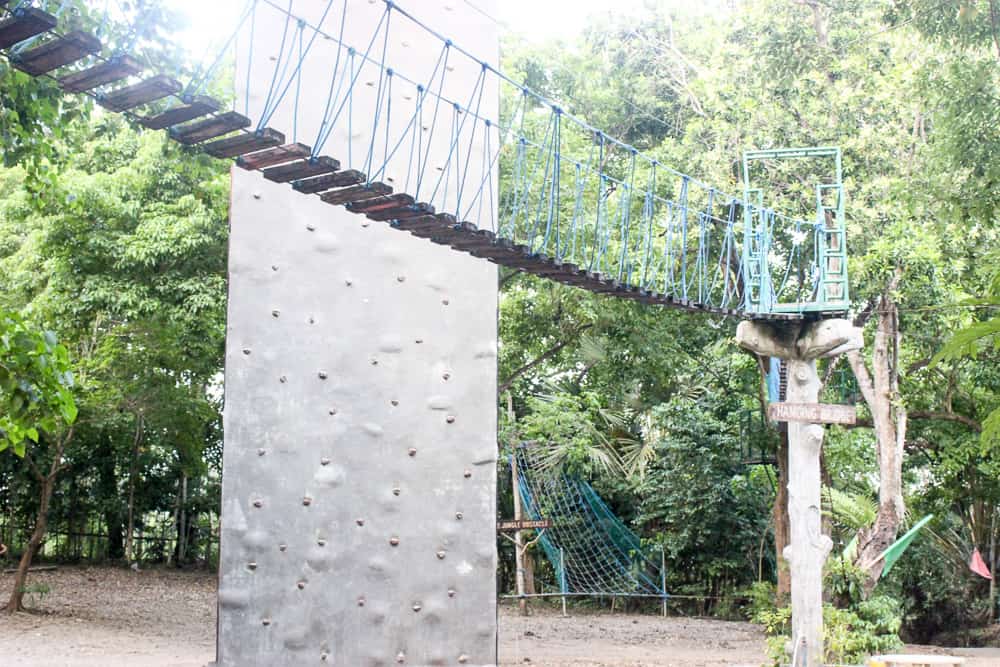 If you wish to try all the activities, you need not to fret as they also have rooms available for you to stay.
THE ROOMS
Superior Room – P2,500 per night | P1,800 day use
Deluxe Room – P2,800 per night | P2,000 per day
White House – P3,800 per night | P2,800 per day
Online bookings: Agoda.com / TravelBook
THE RESTAURANTS
If food is your concern, they've also got you covered. Papa Kits Marina and Fishing Lagoon also has 2 restaurants waiting for you to dine-in. They have affordable and fresh seafood for you to savor and great ambiance for another boost of your appetite. Wait! Did I mention their baked scallops are the bombdotcom?
1. Restaurant – 1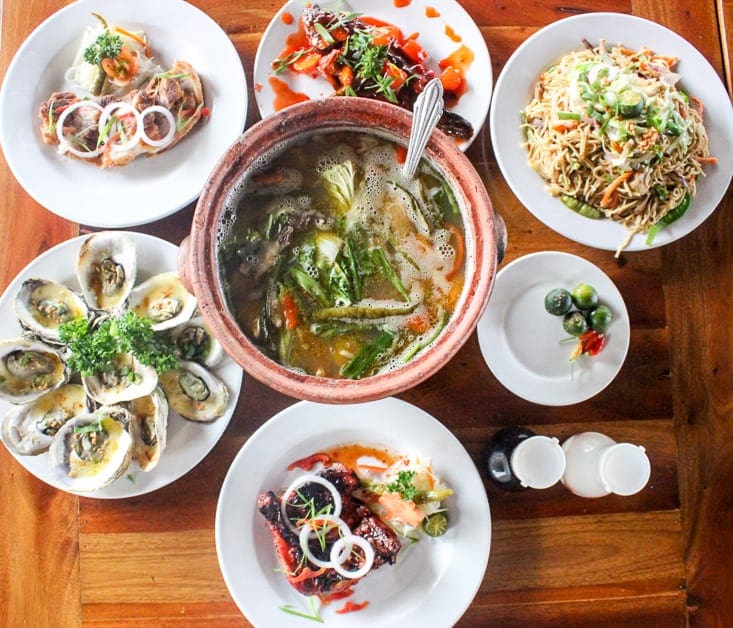 2. The Clubhouse
RATES AND OTHER INFORMATION
ENTRANCE FEE: ₱100* per person (Consumable)
*₱50 nett consumable for Food & Beverage and ₱50 nett consumable for any facility except Fishing and Wakeboarding.
*FREE ENTRANCE FEE FOR SUGBO.PH FOLLOWERS! Just present a screenshot of this page at the entrance area and you'll get FREE entrance for the month of August. NO LIMIT!
RATES PER ACTIVITY:
Horseback Riding – ₱75 per head
Zipline – ₱200 per head
Wall Climbing – ₱100 per head
Hanging Bridge – ₱50 per head
Jungle Obstacle – ₱150 per head
Fishing Rod – ₱100 per head
Swimming pool – ₱100 per head
Wakeboarding – ₱400 per head (Weekdays) / ₱500 per head (Weekends)
OTHER INFORMATION:
Website: papakitsmarina.com
Online bookings: Agoda.com / TravelBook
Exact location: Poblacion Liloan, Cebu (1.5-2 hours away from the city)
How to get there?
– JEEP: Ride any 25 or 27 jeepney going to Liloan from the SM City Cebu Terminal.
– V-HIRE: Ride a v-hire going to Liloan from the SM City Cebu Terminal. Fare is only P50 per way.
– UBER/GRABCAR/TAXI: 1.5-2 hours travel time. Estimated cost is P300 per way.
– PRIVATE: Spacious parking lot is available. To navigate, just search for "Papa Kit's Marina" on Waze or Google Maps.

Papa Kits Marina and Fishing Lagoon has a lot to offer when it comes to having fun and adventure whether extreme or mediocre way. Truly, there's nothing you would want to ask more. I believe their slogan really lived up to my expectation: "Papa Kits Marina and Fishing Lagoon: Your Home Away From Home."
The Sugbo Ambassadors at Papa Kit's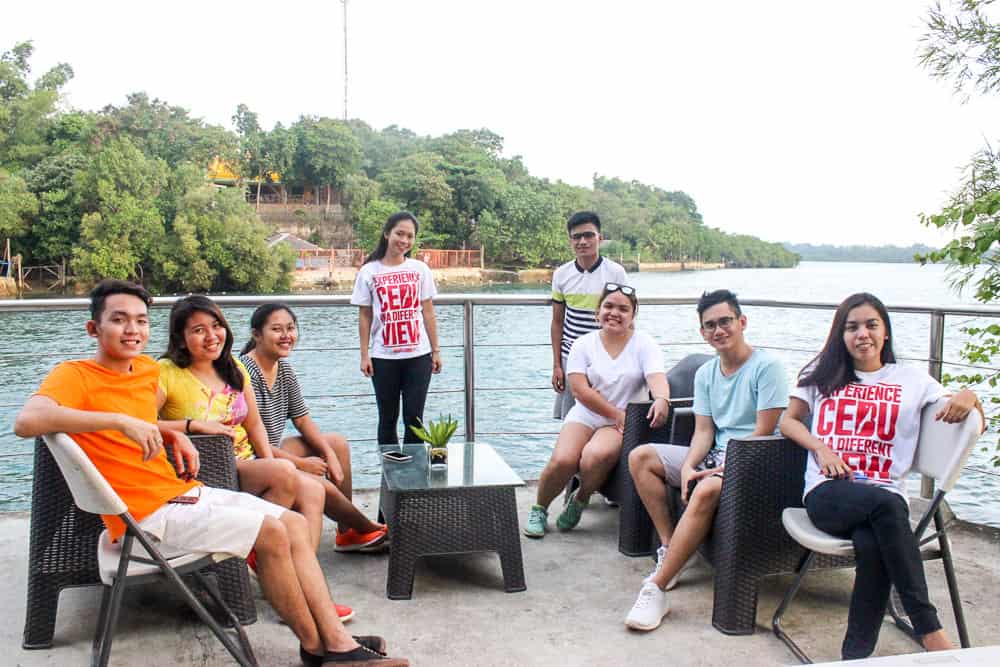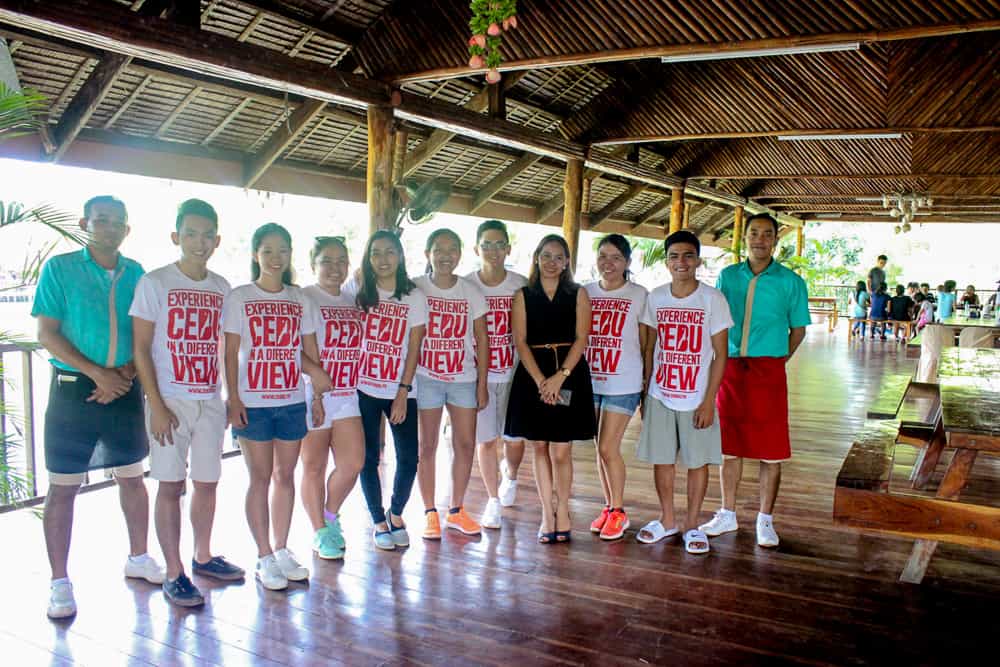 UPDATE: Papa Kit's recently launched the BIGGEST inflatable water park in Cebu. Check the details here: https://sugbo.ph/2018/inflatable-sports-waterpark-papakits/
☞
Up to 50% OFF on nearby hotels in Cebu.
IMPORTANT NOTE:
The rates, contact details and other information indicated in this post are accurate from the time of writing but may change without Sugbo.ph's notice. Should you know the updated information, please message us on
Facebook
.