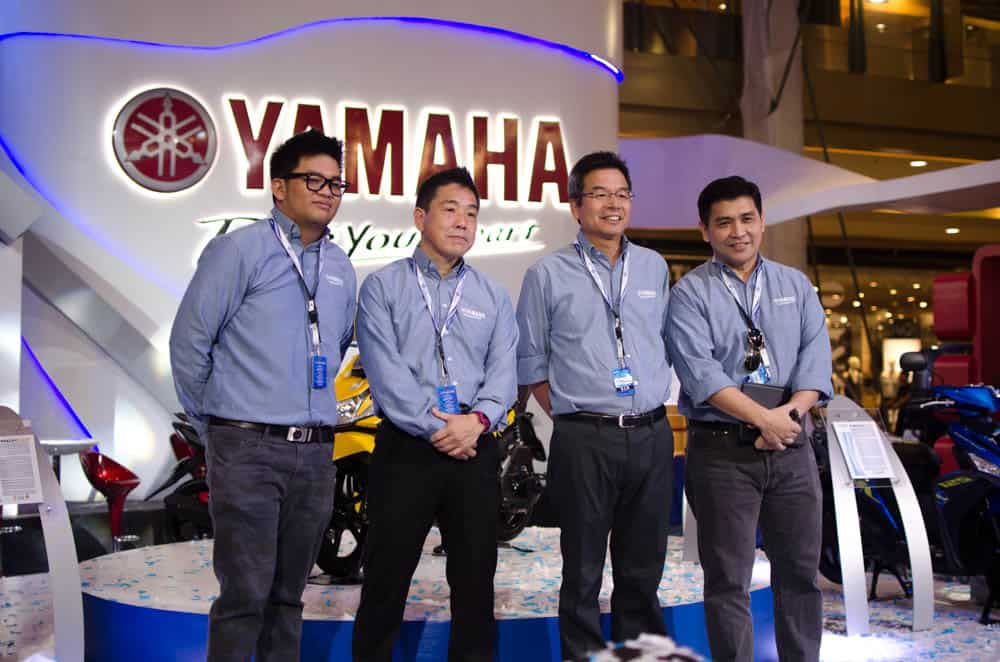 More power, less fuel that is the blue core technology promise.Yamaha has done it again, having an edge against its competitors. They managed to create a stronger, lighter and fuel-efficient engine – the BLUECORE technology which is equipped in their latest automatics, the Mio i125 and the Mio Soul i125.
IMPROVED COMBUSTION EFFICIENCY
-Valve timing and valve shape tube flow effect has been optimized for more power and less fuel waste.
REDUCED MECHANICAL LOSS
– Offset cylinder
IMPROVED COOLING EFFICIENCY
-DiASil Cylinder, oil jet piston cooler, Compact high-efficiency cooling fan, new shroud shape and Tin cooling. This means that the engine will likely NOT produce a great amount of waste heat (the heat you feel from the engine).
IMPROVED DRIVE-FORCE EFFICIENCY
– Primary and secondary sheaves with lower thrust force design, low idling RPM (at engine start, speed increase and decrease), and a smooth feeling during the whole ride!

When riding the
Mio i125
, you will less likely feel the engine vibration and will have a very smooth and easy ride with a very pocket friendly consumption of
1L=60-70km
. The
Mio i125
will be available on all 3s and Yamaha retailer shops this August. For more details, check out their website
www.yamaha-motor.com.ph
Enjoy touring Cebu like no other with the new Mio i125. It has a suggested retail price of PHP69,990 only.