PY Antipodes was born in Carmen Cebu year 2009. He started its maiden voyage from Carmen to Maribago waters in the island of Mactan sometime in 2009. He was chartered by Joil R & T Corporation, tour operator of then Imperial Palace Waterpark and Spa Resort. For about 4 years it serves as a luxury cruising trimaran yacht for the Resort's client who wants to go island hopping, snorkeling, diving and or fishing. PY Antipodes is equipped with the highest standard in marine technology, not to mention its Auto pilot function and state of the art maritime electronics. It has total of 8 cabins, 1 master cabin and 7 standard cabins including on board yacht crew's quarter. In 2012, in a fortuitous event a storm damaged 80ft mast and hull. It was then decided to have it dry docked in its home town Carmen for full renovation and engine overhauling, mid 2013 sees the rise of PY Antipodes again, he was back into business until the present date.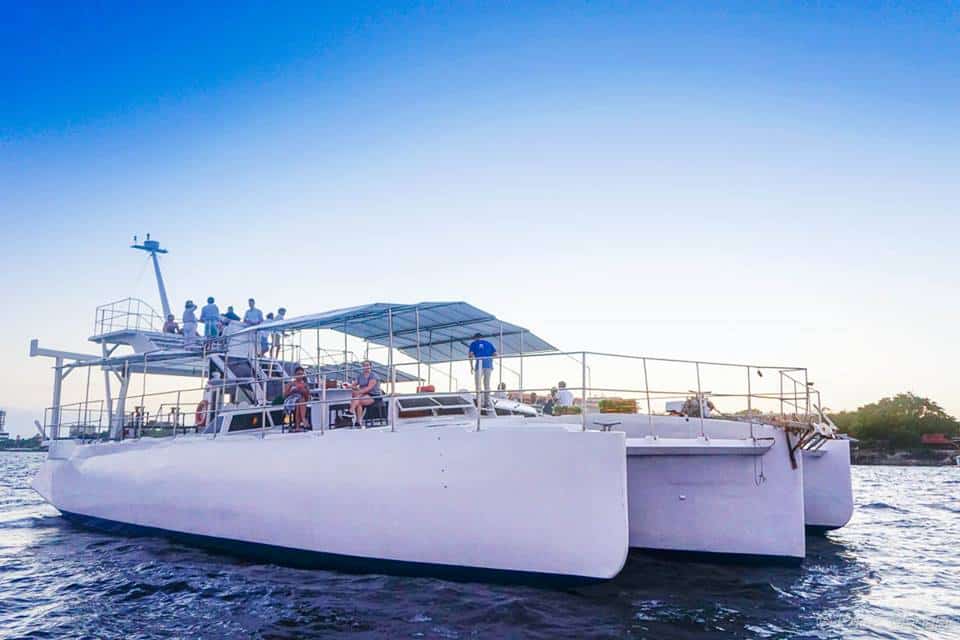 Tomorrow, September 26, 2015 , PY ANTIPODES will have his Summer Sunset Cruise on the waters of Mactan.Not only you'll be cruising, you can do snorkeling to! Wines will also be served.Grab this rare opportunity to have a cruise on a Tarimaran. Send your RSVP to Enrique San Juan number 0977 178 6915.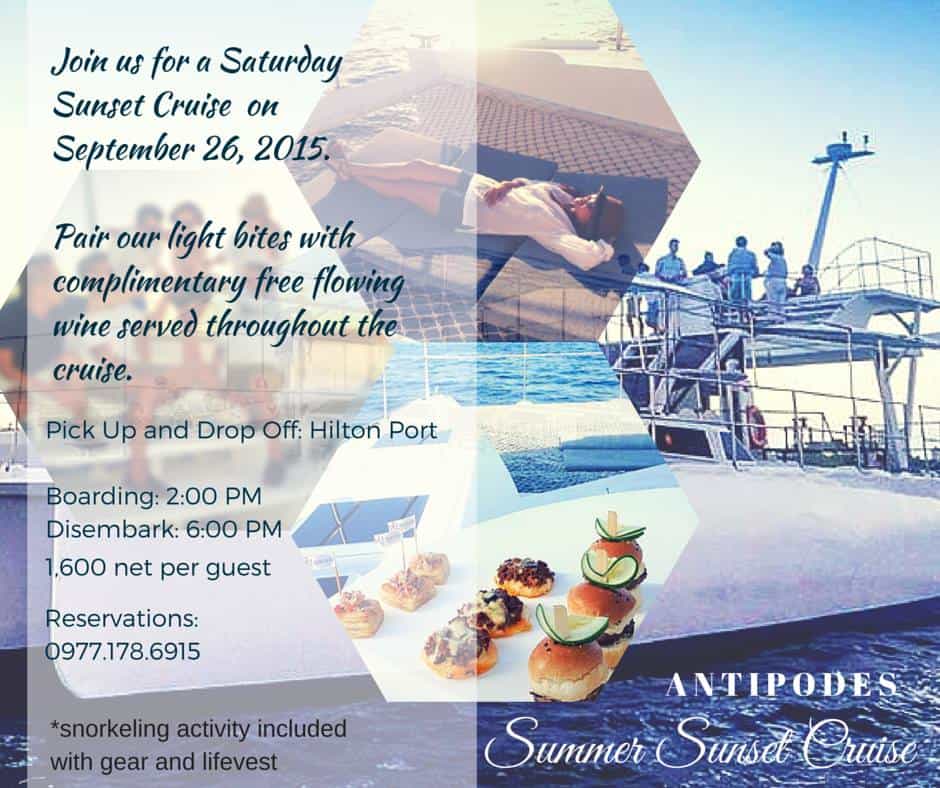 Boarding will be at 2pm at the Hilton Port and will disembark at 6pm.
"Photos are from Antipodes' website"