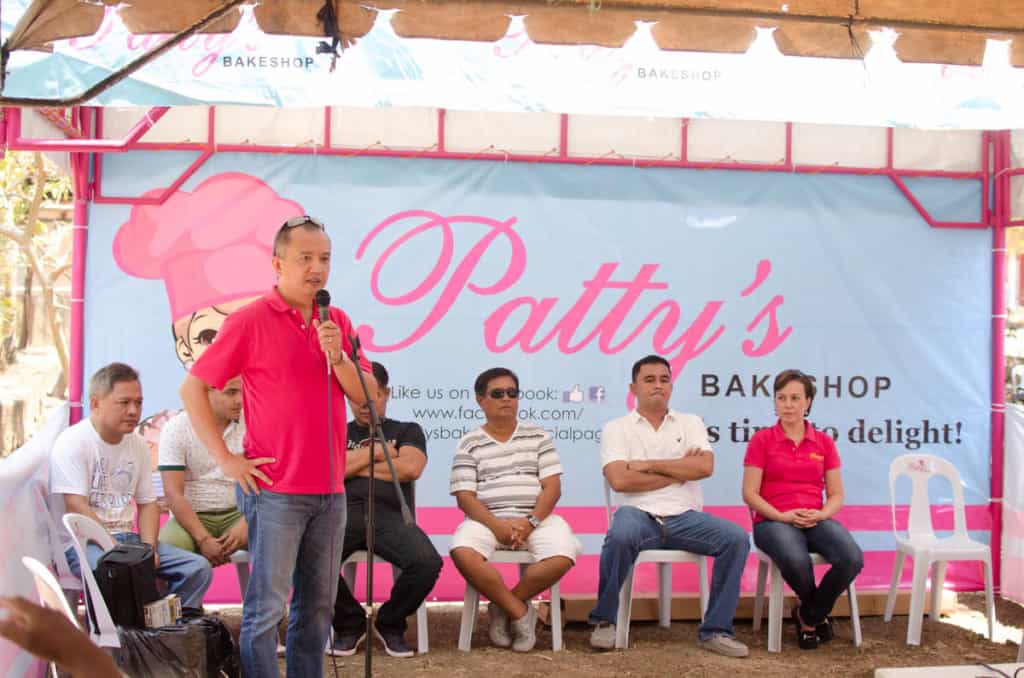 May 30, 2015, Patty's Bakeshop initiates its Barangay Support Program in Barangay Lagtang, Talisay . Bread by Patty Corporation owned by Mr. Jose Rodion L. Uy opened its first Patty's Bakeshop in Barangay Lagtang. Since Brgy. Lagtang is where the first Patty's bakeshop stood and their anniversary is coming, they decided to give back to the barangay the blessings they received. Popup tents, road signs, chairs, uniforms for the tanods and street sweepers ,and plates were given to the barangay officials so that they could properly distribute the items given.
With over 42 branches in the Philippines, Patty's Bakeshop aims to give a personal touch with their customer service, also quality and cleanliness is their top priority.
Their customer service is really nice! After I bought something from the bakeshop, their sales lady greeted me
"salamat sa pag bisita sir, God bless"
with a smile and she didn't know I was there for this article. Now that is what you call a great customer service!