For sure you have noticed someone on a bike with a sidecart and umbrella. They are the beacon of hope to those who are on a tight budget and want to eat tasty food and satisfy their cravings. We call them "siomai tag tres" — a phrase which means they are selling siomai for three pesos only.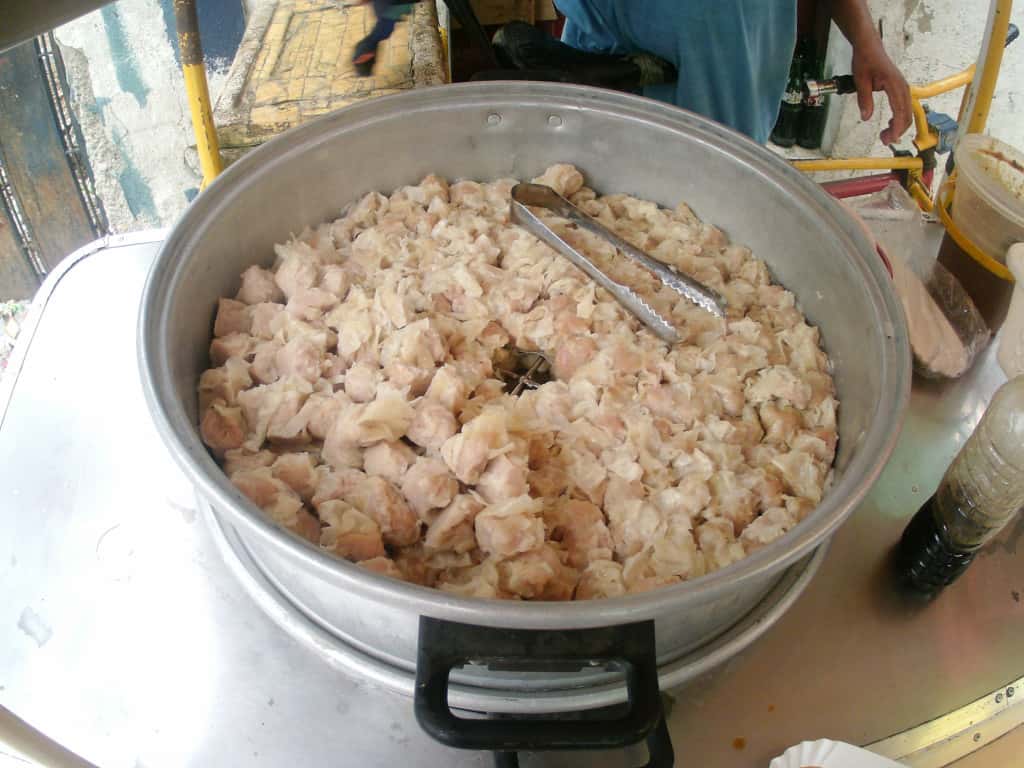 However, there are unpleasing rumors going around for some time now that they are using meat extenders which explains why they are cheap.The worst rumor I even heard is, they are using CAT meat! Woah!Cat meat?! Seriously?!

But here's a trivia. The real reason why they sell siomai's so cheap is because they put grind sayote more than pork. So this means you are eating 95% veggies and 5% pork perhaps? I'm not very sure. But even with this ratio, siomai's on the street don't really taste less nor taste bad. Try and be satisfied!
Another trivia — siomai's are best paired with puso or hanging rice and cold softdrinks. Very satisfying!