It's always very easy to find the exit door because of its big, unmistakable sign. But what if there's no sign and there are obstacles on getting through the exit? Sounds like fun, right?
Fortunately, there's a new game in town. EXIT NOW, located at the 2nd floor of City Times Square (beside Parkmall), is a game room filled with suspense. I mean, who wouldn't feel the thrill when there's a big timer near to the end and yet you still haven't broken the first clue!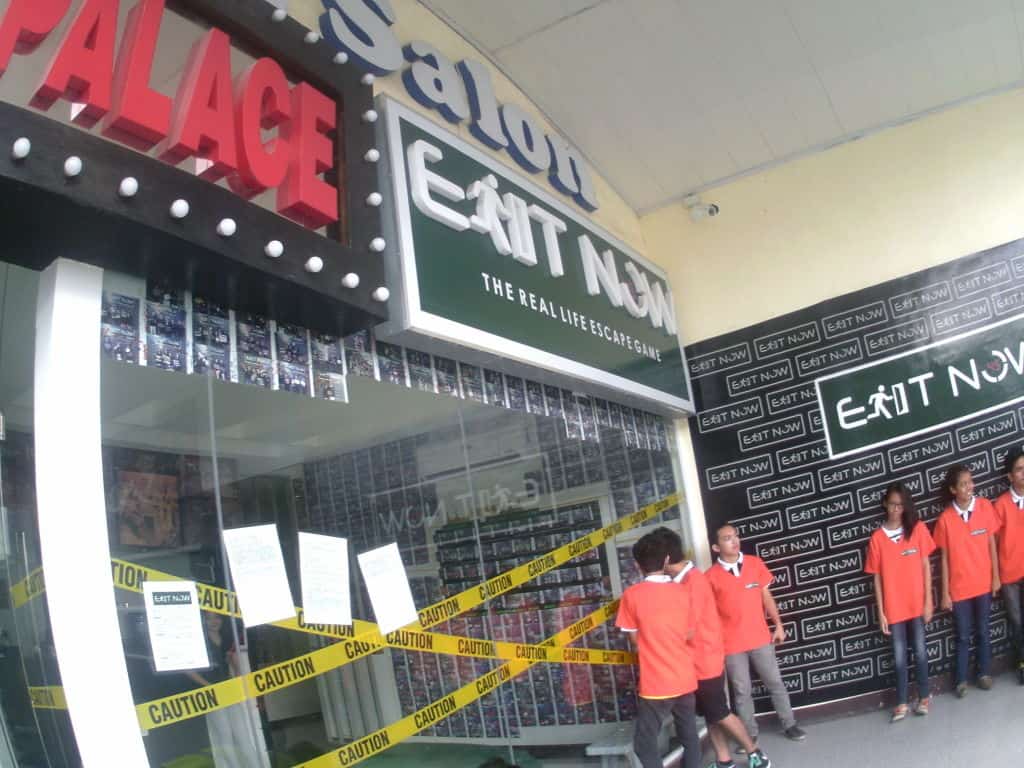 The goal of the game is to exit. Sounds easy but it isn't! Players are given 45 minutes to clear the area and go out. After the briefing, you will be brought to your chosen game room blind folded. From there, you will find clues scattered on the floor so you can get out. All your critical thinking and time you spent watching Sherlock Holmes would come in handy!
There are five game themes you can choose. Mission Impossible, Factory 19, Prison Break, The Mummy, and The Orphan. Prison Break is their best-selling theme.
Rates
•2 persons – 650 each
•3-4 persons – 550 each
•5 or more persons – 450 each

Exit Now is highly recommended for team buildings because teamwork is highly played. Online booking is available at their website exitnow45 to avoid waiting. Also like their fb page Exit Now- Real Life Escape Game for promos and updates.
GIVEAWAY!: We will be giving away FIVE (5) VIP cards to FOUR (4) lucky winners! This card entitles you to a 20% discount (not applicable to promos) and a free game if you complete the stamps at the back of the card. How to join? Just follow these three simple steps!
1. Follow Sugbu's official Facebook page (http://facebook.com/SugbuPH)
2. Share this link on your Facebook profile, tag Sugbu's FB page and at least 5 friends with the hashtag #SugbuPH. (Make sure your post's privacy is set to public.)
3. Wait until September 30, 2015 for the announcement of winners.