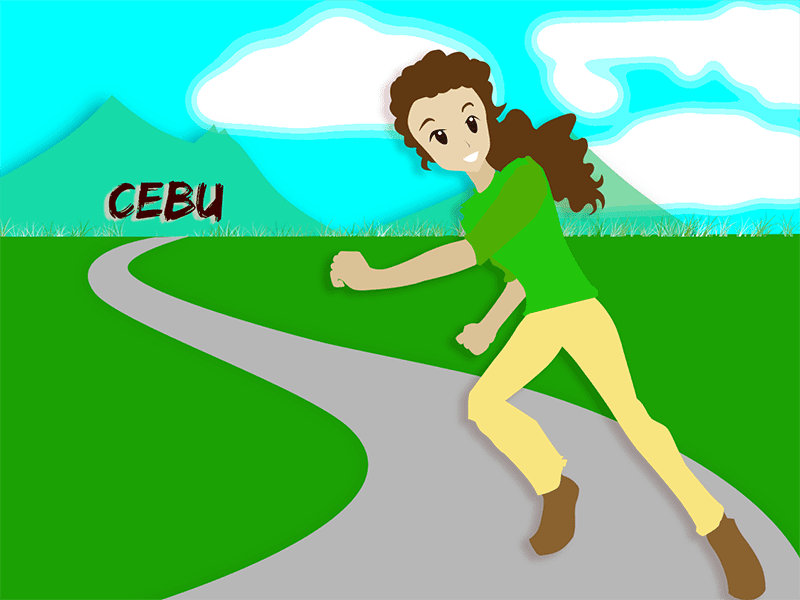 "Kay makita man ang mountains.." I remember saying this to my mom as I narrated to her how much I missed Cebu back then. Yes, I was once separated from my birthplace for almost four years. I was entering my third grade in elementary then. As young as that age, I could very well describe to you the streets where our humble abode was found. I could very well describe to you the buildings and the different shapes and sizes of the trees lying in those streets. I could very well look at your eyes and tell you quite jubilantly how I loved the green mountains found at the end of those streets. And now looking back at those times, I'm grateful to have been given to chance to come back to my birthplace after almost four years with high hopes of exploring more of the city where my heart has always belonged to.
I am a self-confessed Sugbuholic. Considering the many splendors of Cebu, from places worth wanderlusting to food worth frolicking for, I can't quite tell how one can't easily consider themselves as Sugbuholics. You just can't help but be amazed by what is offered in every corner from North to South of Cebu that can truly peak up one's senses. To date, I've already reached the far South of Cebu, Santander, once during highschool to attend the Regional Schools Press Conference held in Dumaguete City. Even with the long distance to travel, I seldom closed my eyes in the bus just so that I wouldn't miss the scenery. Being a homebody but at the same time a traveller-at-heart since birth would let you do that. But even then, I never closed my doors into exploring Cebu from its far North to far South someday. And because good things come for those who hustle while they wait, I decided to make the most out of the yet-small world I'm into by appreciating what is at hand at the moment.
Speaking of making the most out of everything at the moment, I've also taken the challenge in expressing my Sugbuholic heart by trying our local delicacies. I even dared for the unusual ones (Tuslob Buwa, ring a bell?) and discovered that there are a hundred ways to enjoy this delicacy whatever state in life you're in. Also, trusted friends in college have brought me wandering around Cebu despite empty pockets. That never stopped me, and neither should you, from being the Sugbuholic that I always am.
Now with Sugbu, expressing my Sugbuholic heart won't be as hard as before. Trust, that this newest blog will bring you just the right feels of what it means to be a true-blue Cebuano. Trust, that it will always tickle your senses with the wide variety of topics featured. Trust, that with US, your Sugbuholic heart will only become more Sugbuholic as before.
This is a confession. This is one of my confessions. And I hope to share more of them to you soon.

Illustration by LJay Manayon