After the highly successful opening of the Lhuillier's Cebu Safari and Adventure Park in Carmen, Northern Cebu comes another exciting animal-related project that is set to complete its construction in the prime South Road Properties (SRP), Cebu City. The Cebu Ocean Park is going to be the FIRST marine park in Visayas and Mindanao, and is said to have its soft opening this December 2018.
Touted as the LARGEST Oceanarium in the Philippines with function spaces and a food hall, the Cebu Ocean Park will be done by SM Supermalls, in partnership with Cebu Sealife Park Inc., the same group that brought the Manila Ocean Park to the Philippines 10 years ago. And like the Manila Ocean Park, the Cebu Ocean Park is geared for an all-year round tourist destination.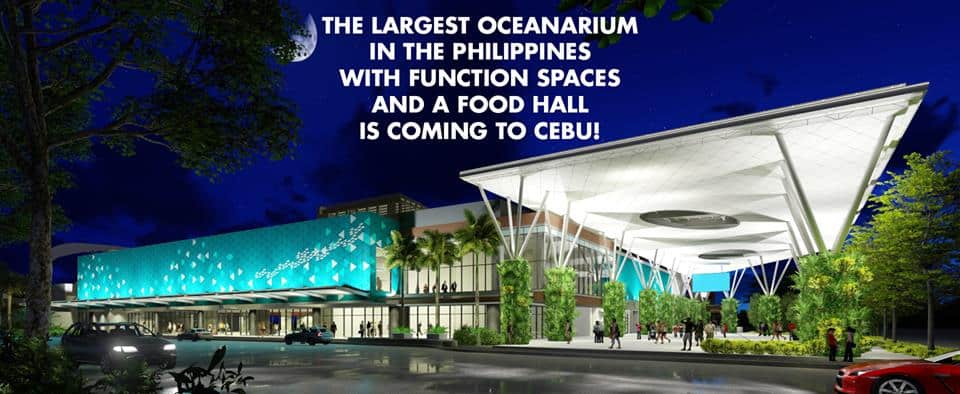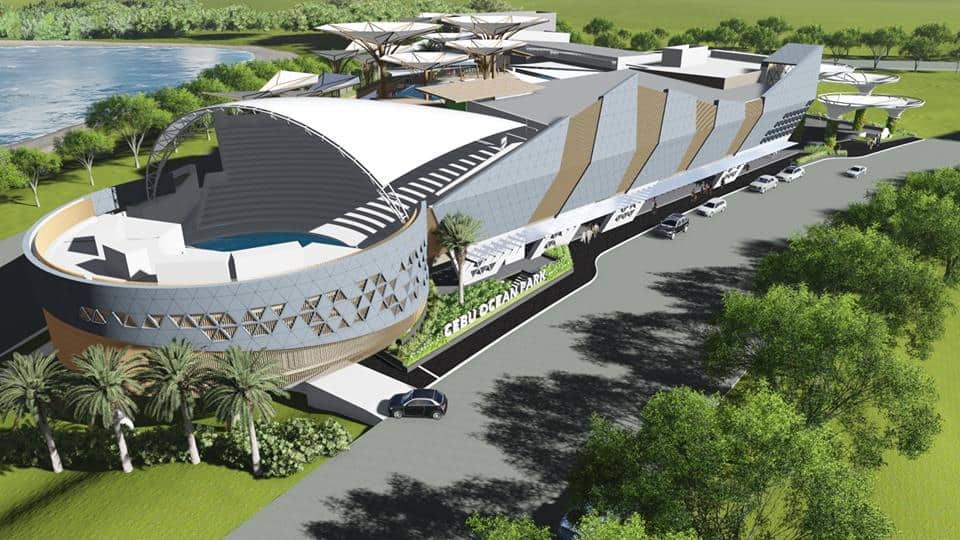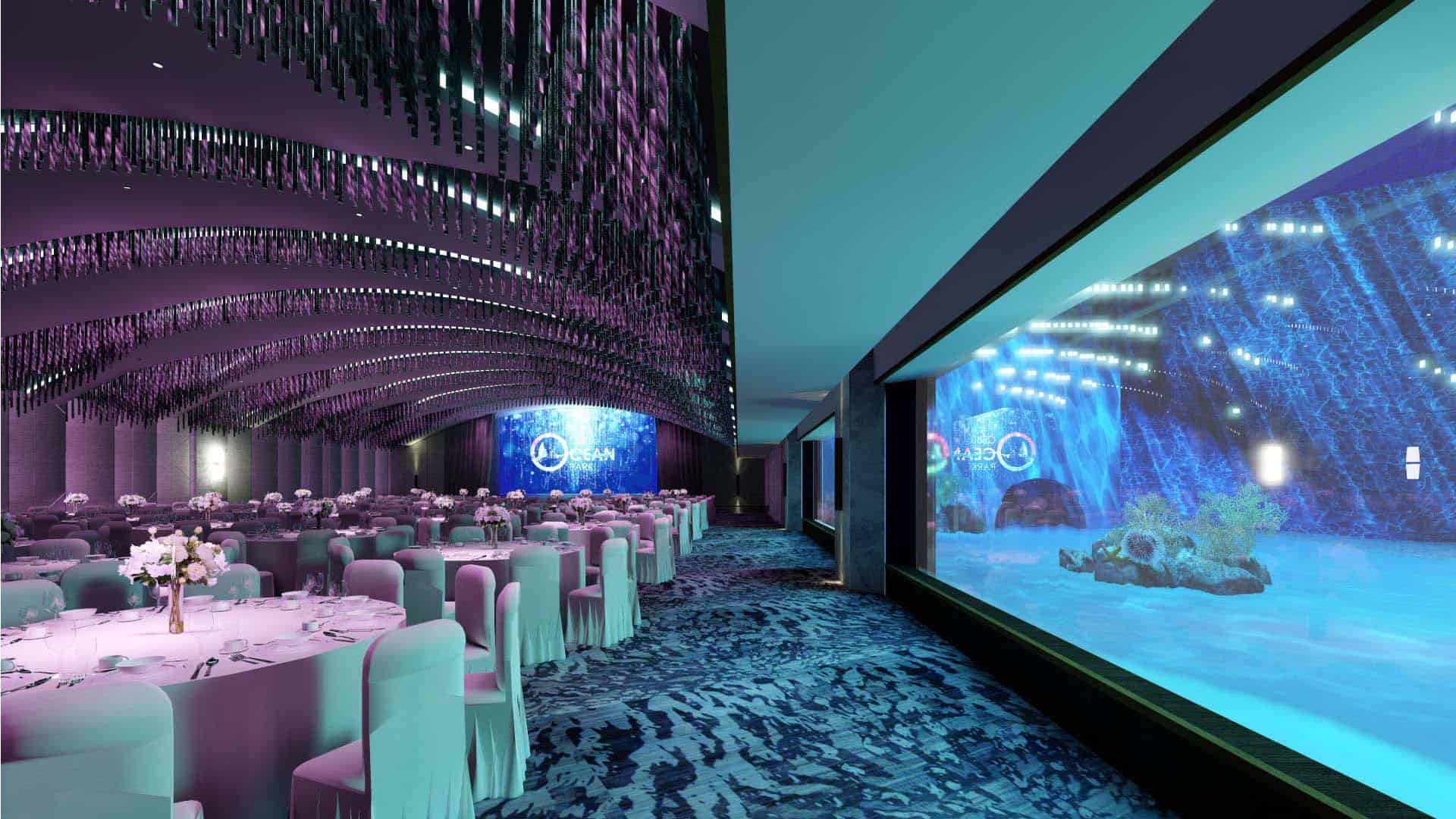 #1: Relatively bigger than Manila Ocean Park
The Cebu Ocean Park will rise on a 1-hectare (10,000sqm) area, bigger than Manila Ocean Park's 8,000sqm. As many as 3,000 people can be accommodated within the park at any given time.
The main oceanarium tank will be 4,000 cubic meters, with a water depth of 7.2 meters. This is more than three times the size of the one in Manila Ocean Park and more than twice its depth.
Due to the park's size, it will also have around 200 different species of animals. While majority of the animals will be marine creatures, the park will also have several species of birds, insects and reptiles.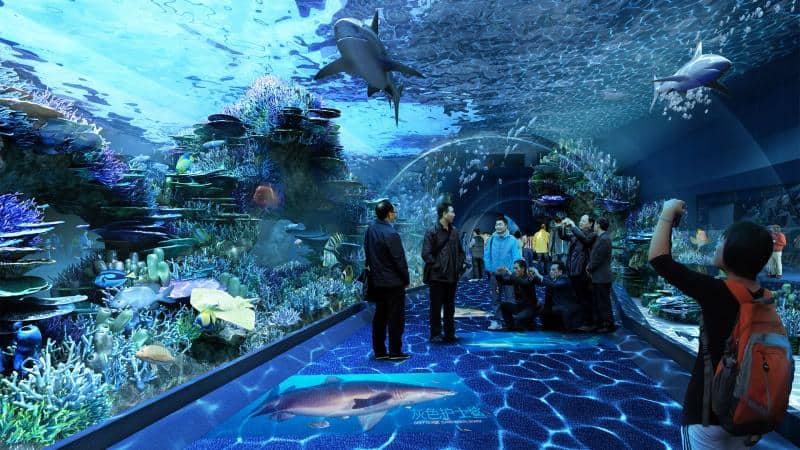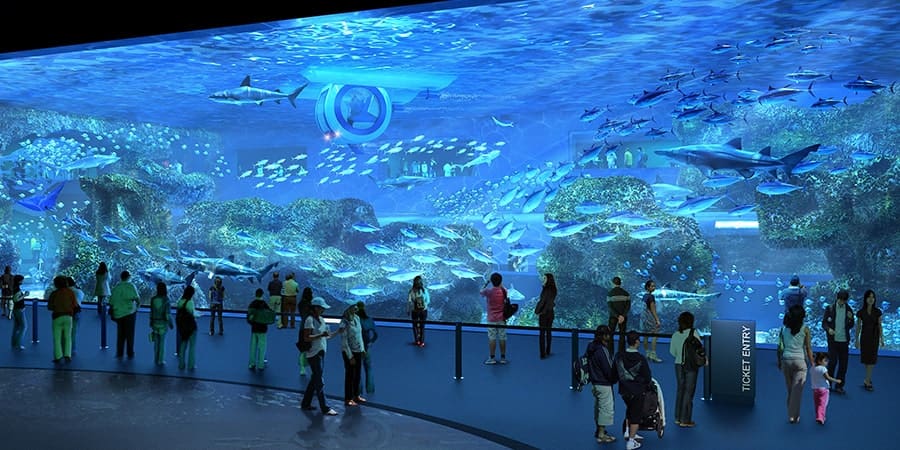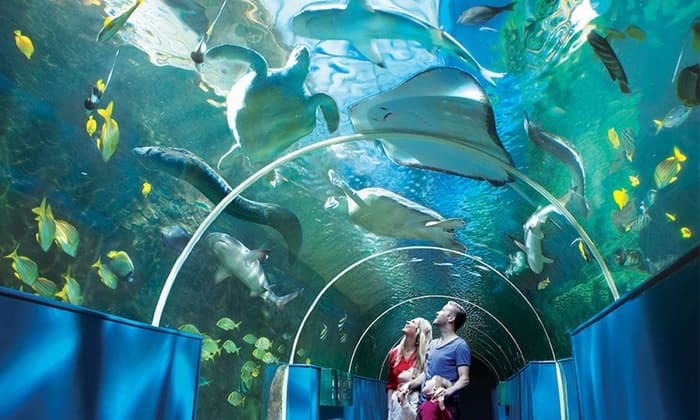 #2: Four (4) main attractions
1. Deep Tank Lagoon with a 360-degree view
A stunning walkthrough of the watery depths that is home to a richly diverse collection of the world's most amazing aquatic species. With a volume of 3,500 cubic meters of seawater and a 7.2-meter water depth, the Deep Tank Lagoon inside the Oceanarium is the deepest aquarium in the Philippines.
Guests can immerse themselves in the ocean realm as they watch mesmerizing mermaids swim with their sea life friends. An underwater walkway will lead the visitors to a breathtaking 360-degree viewing tunnel to come face to face with big, toothy sharks, colorful reef fish, graceful rays, and many more.
2. Jungle Trek
Trek through a jungle of remarkable collections of freshwater fish and other faunas! Get to see river giants all in one tank, hand-feed Australian lories & lorikeets, and discover more about freshwater fish mostly found in the Amazon and African rivers.
3. Creepy Critters
Go beyond your usual impression of reptiles and insects as sources of fear and nightmares. This exhibit features dozens of species to celebrate the diversity, beauty, and unique adaptations of both native and exotic reptiles and insects.
4. MULTI-ANIMAL SHOWS
Witness the talented multi-species cast of our multi-animal show as they showcase their beauty and intelligence in a highly entertaining and educational spectacle the whole family will surely enjoy.
✔ Aquanaut
An ultimate underwater adventure wearing a diving helmet as you walk underwater surrounded by marine life. It is safe and ideal even for non-swimmers!
✔ Glass Bottom Ride
See a whole new perspective on marine life without getting wet. Ride on the surface of the country's deepest tank as you enjoy a bird's eye view of various aquatic animals.
✔ Stingray Interaction
Reach out and touch a stingray at the Stingray Interaction pool! Experience hands-on learning with multiple species of rays and sharks that you can interact with.
✔ Mermaid Swim Encounter
Fulfill your wildest dreams of being a mermaid (or merman) even just for a day! Learn how to swim and glide with a mermaid tail through a 45-minute program.
✔ Bird Feeding
Have a closer look at the friendly and colorful Australian lorikeets and get the chance to hand feed them!
✔ Fish Spa
Immerse your feet in a tank of toothless doctor fish and let them nibble away your dead skin cells from your tired feet, giving you a micro massage that will exfoliate the skin and improve blood circulation in the body. All you have to do is sit back, relax, and have fun as these therapeutic fish feast on your toes.
✔ Crocodile Cage
Dive into a thrilling encounter with a 14-footer saltwater crocodile! This is perfect for those who dare to get up close and personal with an amazing prehistoric creature.

Cebu Ocean Park also clarified it will NOT have a dolphin show nor will be putting dolphins in Cebu.
There is also an interest in putting up a GIANT FERRIS WHEEL nearby from the likes of the ones in SM Mall of Asia in Pasay City and Sky Ranch in Tagaytay City.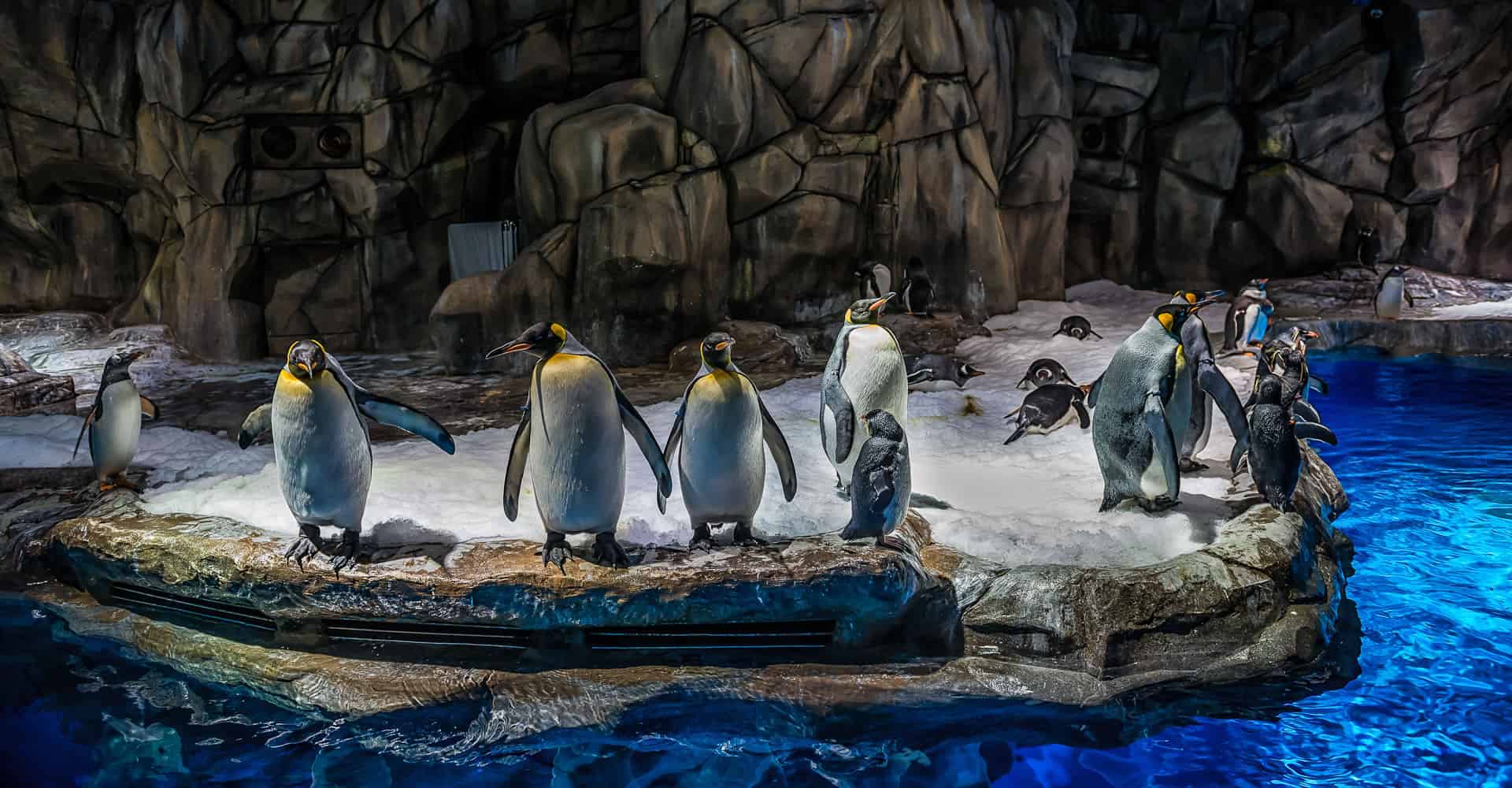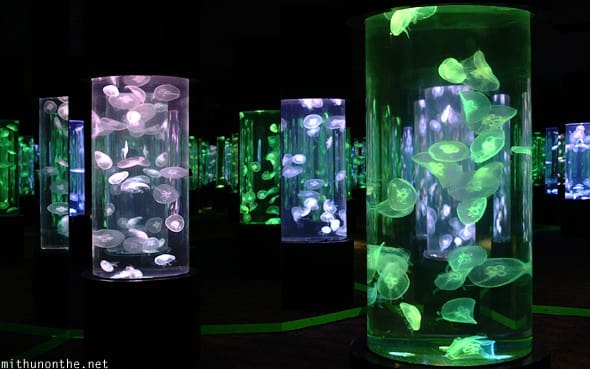 #3: Prime edutainment for Marine Creatures
Convention rooms will also be developed as tourism and educational facilities. It will serve as the primary edutainment (education + entertainment) facility in Visayas and Mindanao, with thousands of marine creatures of more than 200 species indigenous to the Philippines and Southeast Asia.
The Cebu Ocean Park is said to be more interactive, where guests can interact with the animals aside from the normal viewing.
#4: State-of-the-art Function Rooms
Enjoy the state-of-the art function rooms that can satisfy each of your occasion requirement. The rooms can suit extensive scale gatherings that require various types of set-ups including theater, classroom, meeting room, and U-shape.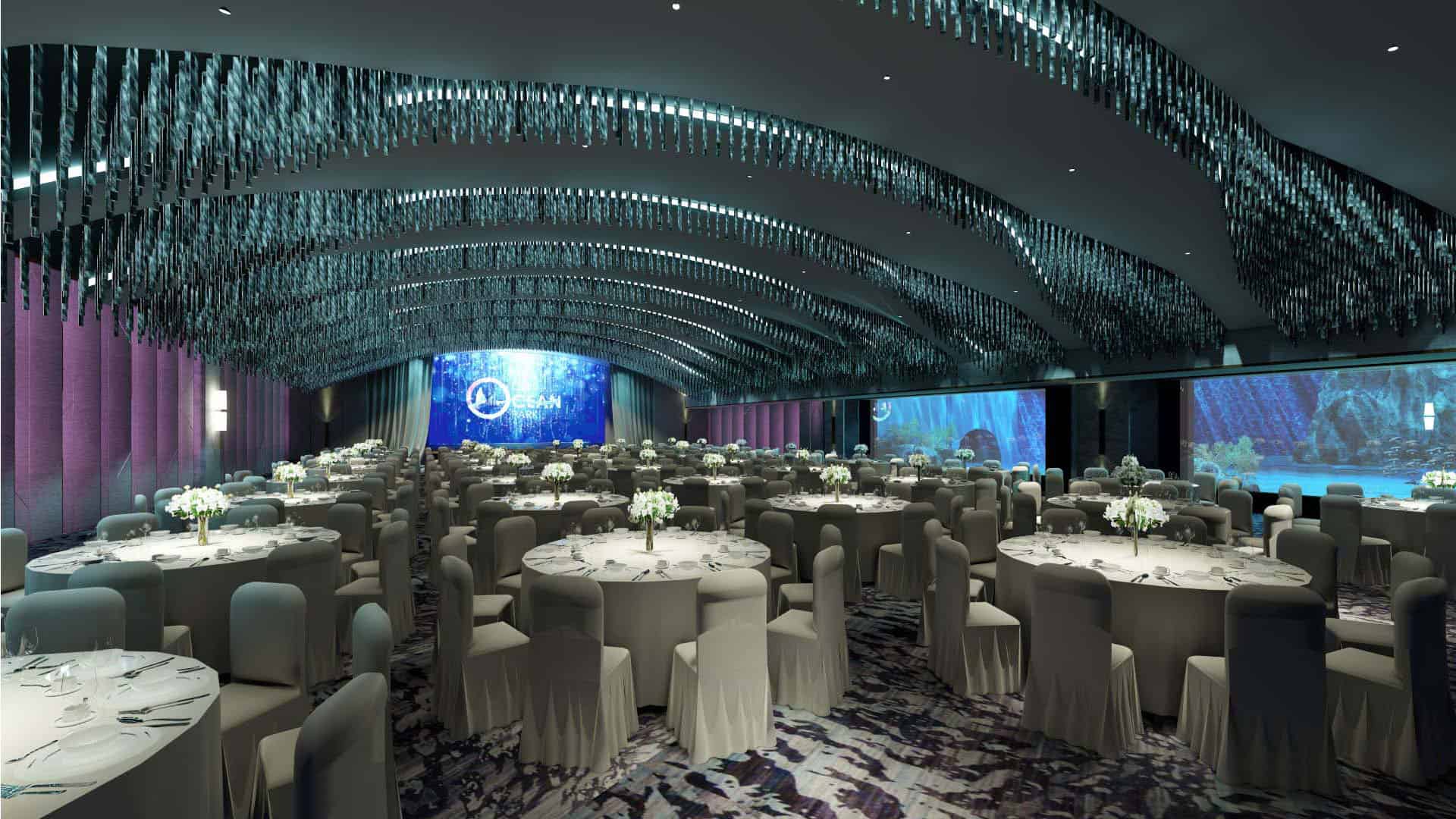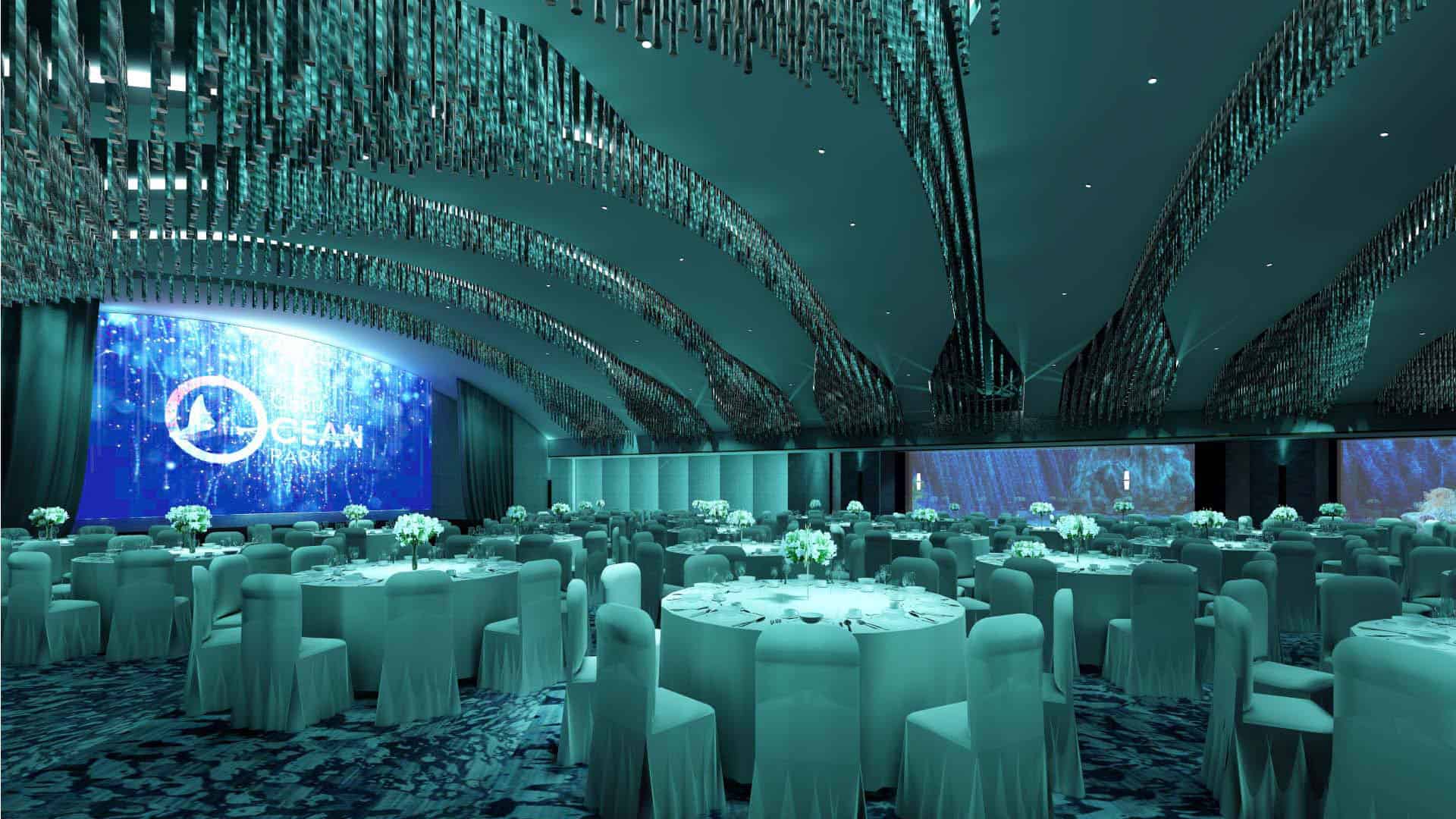 #5: Location, Opening Date and Ticket Prices
Location:
The Cebu Ocean Park will rise to the left of the San Pedro Calungsod Chapel, at the back of SM Seaside City Cebu in South Road Properties (SRP) in Cebu City.
Opening Date:
The Cebu Ocean Park is set to hold its soft opening in December 2018, but is expected to be fully operational in late 2019 or early 2020.
Ticket Prices:
Entrance fees will range between ₱500 (for students) to ₱800 per head.