Heads up Wednesday fans! Mayhem herself will officially return as netflix announces season 2 of the hit supernatural-comedy Wednesday.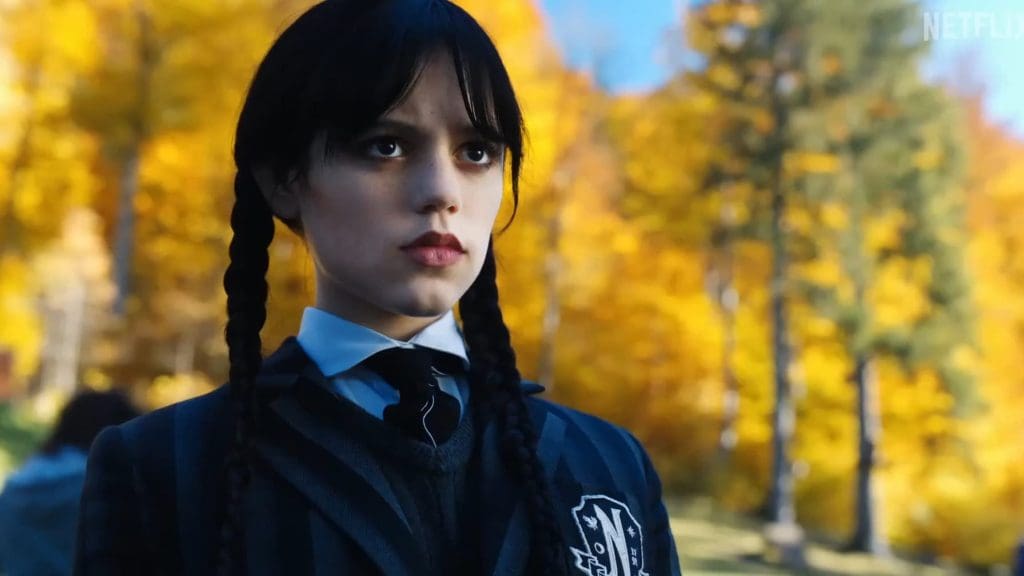 Netflix teases subscribers as they announce that Wednesday has been renewed for a second season which means we will definitely see more of the iconic pig-tails and all black outfit. Due to its global success, it is without a doubt that Wednesday captured the hearts of fans across the world.
As of this day, there has been no details yet on when the second season will be released. However, Jenna Ortega revealed in an interview that she has not seen the script.
"I have seen nothing and I know nothing" The actress said during a short interview with Variety. "I'm waiting on it, I think their just starting to get a writer's room together, so [I]… maybe soon."

SHE ADDED.
Lady Gaga joins Wednesday?
Jenna Ortega's dance scene as Wednesday became a viral hit on Tiktok after a fan edited it with Lady Gaga's Bloody Mary. Because of this, the song made its debut on the Billboard Hot 100 chart. Not only that, Tiktok users started using Jenna's dance and Lady Gaga's song to re-create their own version of the dance scene.
But will Lady Gaga be joining the casts of Wednesday for the second season?
Unfortunately there are no official talks as of yet if the world-famous singer will become part of the hit series. However, Jenna Ortega did express that Netflix would possibly love the idea of starring Lady Gaga on the show.
Wednesday Becomes Second-Most Streamed Series on Netflix
A week after its release, Wednesday became the second-most streamed Netflix series after the fourth season of Stranger Things. With a whopping view count of almost 6 billion, the series definitely snatched the attention of viewers with its modern take on the classic Addams Family character, Wednesday Addams.
Because of Jenna Ortega's amazing performance, along with the other great casts, Wednesday has gained fans from different countries and cultures, making it one of Netflix's huge success.
Are you excited for the release of Wednesday Season 2? Let us know in the comments!