Making your loved ones or even just yourself feel the love this Valentine's can come in different forms. Sometimes, the cutest ways to say I Love You's are in the form of the simplest things.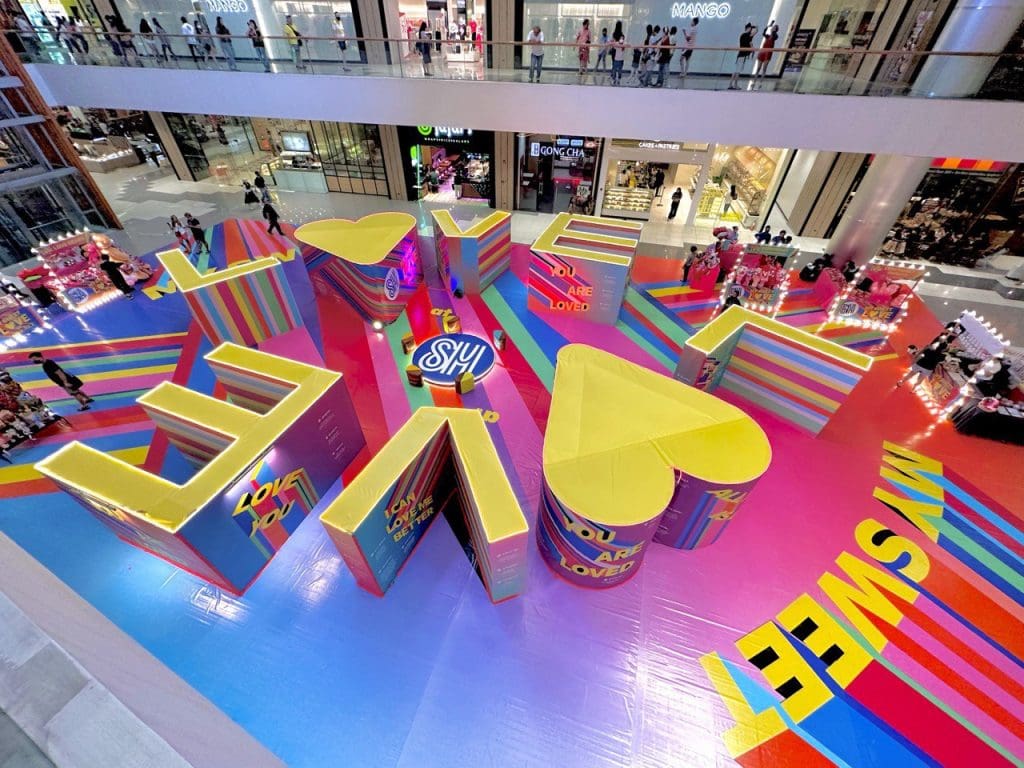 With Valentine's day fast approaching, people are definitely scrambling to get ideas to woo their significant others or simply to enjoy the love season with friends and family. There are definitely creative ways to celebrate Valentine's!
Lucky for everyone, SM Seaside has a lot of fun tricks up their sleeves for the day of hearts. Take a look at these extraordinary ways to say 'I Love You' through SM Seaside's Valentine's Day activities.
1. Candid or Posed: Take pictures at the Lovescape!
It's time to flex your love through photos. For the first stop to your love-filled day, capture moments at the Lovescape located at the Mountain Wing Atrium. The Lovescape is SM Seaside's newest instagrammable spot perfect for everyone to feel the love vibe with its uplifting quotes to make anyone's day extra special.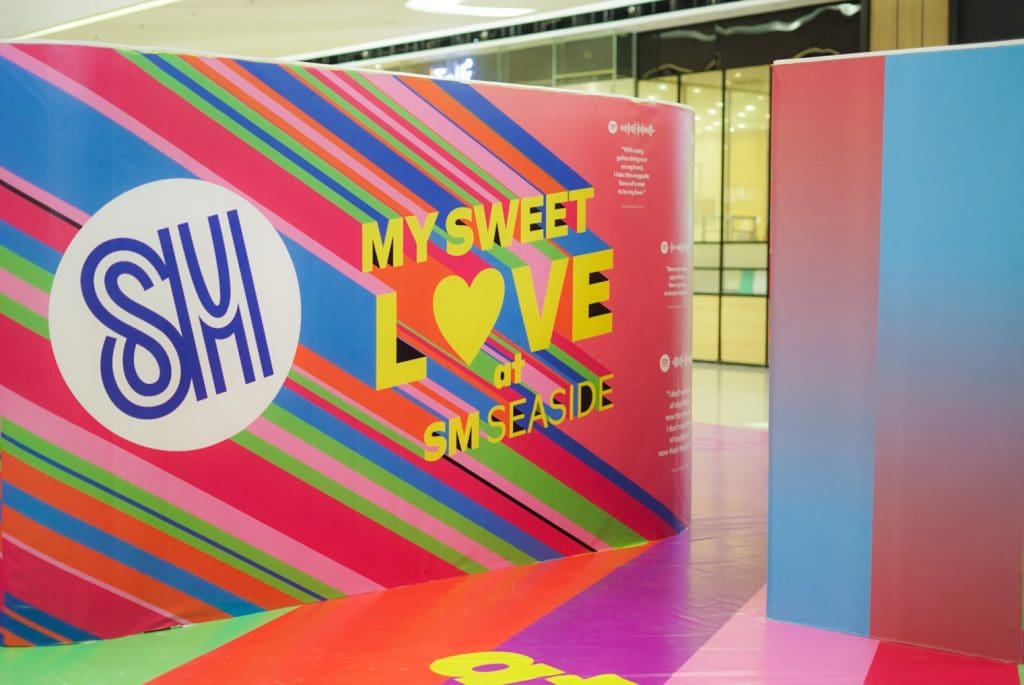 Lovescape is available from February 3 to February 28.
2. Make a Playlist
One of the most adorable ways of saying I Love You has got to be through a music playlist. Dedicating songs that remind you of them will definitely have them feel all kinds of butterflies in their stomach and hey, make yourself one too!
SM Seaside incorporates song lyrics in the Lovescape through corresponding Spotify QR codes that will direct you to a playlist you can dedicate to yourself, your family, and your significant other.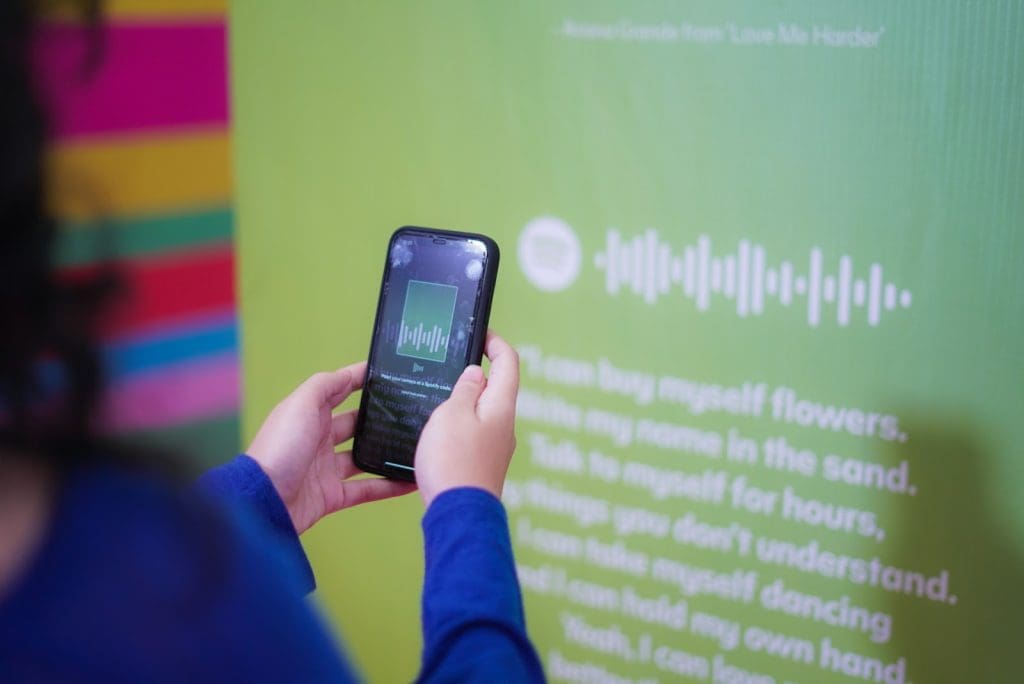 Spot a little bit of Alicia Keys, Taylor Swift, and even BTS in the mix of songs. And you know, a little bit of Moira won't hurt. Or will it?
3. Go on a Picnic Date
One of the most romantic but straightforward gestures of love is asking your significant other out on an adorable picnic date. And what better place to do it than at Sugbo Mercado located at the Sky Park of SM Seaside City Cebu.
With different food stalls available, you won't even have to worry about what food to bring during the picnic. And on top of that, get one of the best city views as you share a moment of love.
4. Sweet Serenade for your Sweetheart
Some people think serenading is quite cheesy and old-fashioned but on Valentine's day, cheesy is the new sweet. Serenade the love of your life with great music at the Sweet Beats Live Performances on February 4, 11 and 14 at The Lovescape of Mountain Wing Atrium.
5. Give Them Flowers or Buy yourself Flowers!
You don't want your significant other to belt out "I Hope He Buys Me Flowers" don't you? End the perfect day with your SO by gifting them flowers from Sweet A'Fair bazaar at the Mountain Wing. If you are single, take cues from Miley Cyrus. *wink*.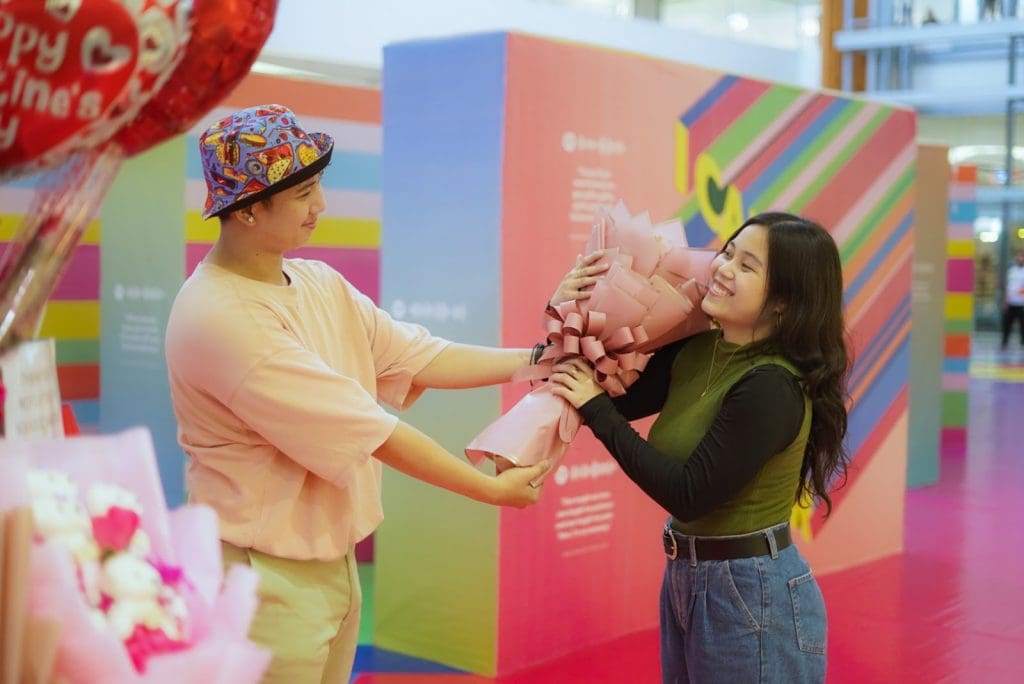 All these activities are getting us all hyped up for Valentine's Day. Get ready to experience the love season with SM Seaside City Cebu and give yourself and your loved ones a well-deserved happy hearts day experience.
For more details, make sure to follow SM Seaside City Cebu's Facebook and Instagram Pages.