When the legendary comedians of the Philippines passed on to heaven, our childhood seemed to have passed with them.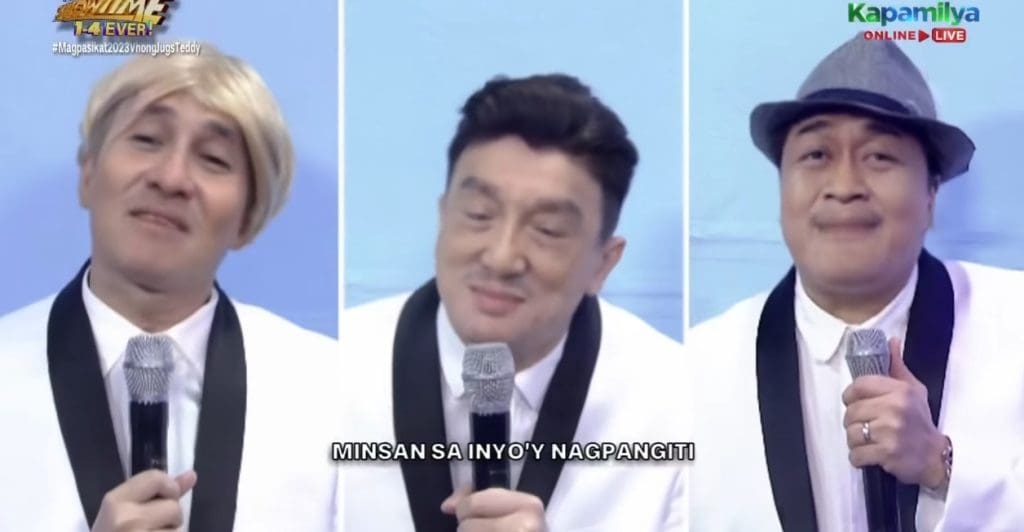 Priceless memories of laughing at Redford White and Babalu's arguments or Dolphy's witty comments until we cry joyfully— now that's something we miss the most. We wish we could witness our favorite legendary comedians perform on stage again.
Lucky for us, Showtime's Vhong, Teddy, and Jug's have made it their mission to pay homage to the legendary comedians during the noon-time show's Magpasikat segment.
The three hosts used Artificial Intelligence (AI) to transform their faces into the dearly missed Red Ford White, Babalu, and Dolphy. They also featured other comedians such as Chichay, Panchito, Tintoy, Ben Tisoy, Richie D'Horsey, Noel "Ungga" Ayala, and many more.
The show's audience, or "madlang pipol," was touched by their theme for this year's magpasikat.
"Fourteen years na ang It's Showtime, parang lahat nagawa na natin dito so para sa amin, nag-isip kami. Ano pa ba yung puwede nating ipakita? Kaya naman naisip ng team namin na gawin ang AI dahil nauuso siya ngayon, pero ang paggamit po ng AI ay dapat ginagamit po yan sa tama, hindi po sa pangloloko,"

Said Vhong Navarro. 
Jugs, Teddy, and Vhong also invited veteran actress Nova Villa on stage to perform with them. Nova has worked with all the comedians who have passed away. She emotionally reminisced her memories with them, which made many people cry, including the other show hosts.
You can watch their performance here: