Look, it's a bar! No, wait, is it an arcade?— Sugboanons, it's a little bit of both.
The first-ever barcade (bar and arcade) in the queen city of the south just opened last May 13, 2023. If you are looking for a new bar to chill, play, drink, and dance, then VAIS Barcade is the perfect place to be.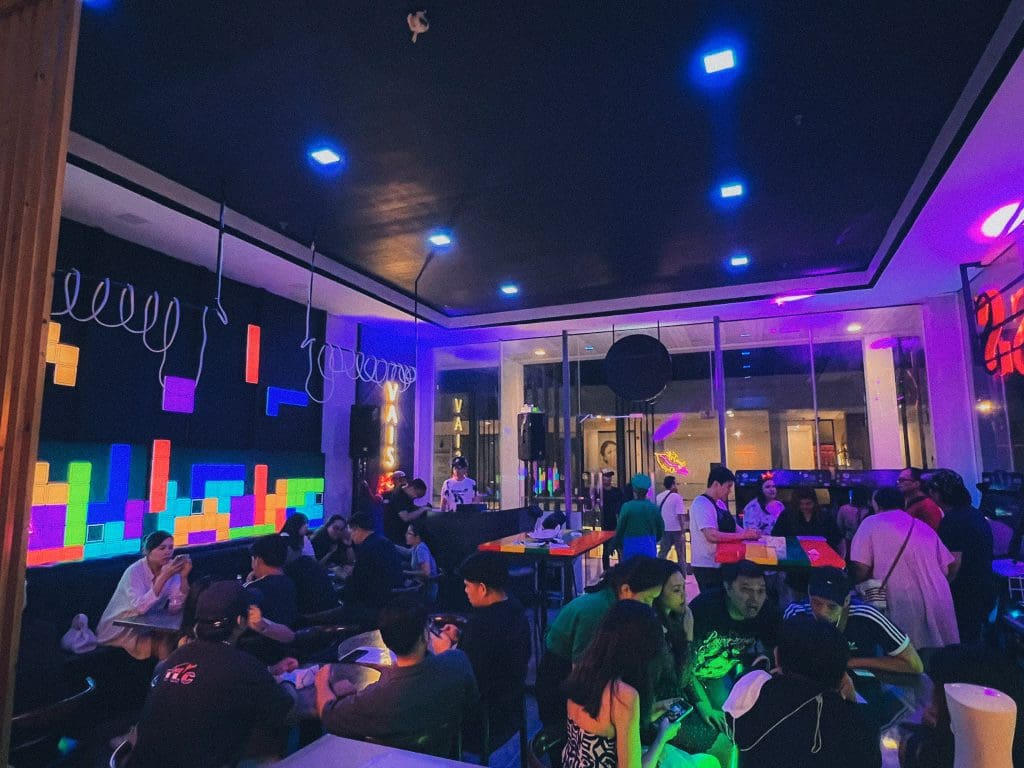 VAIS Barcade is not your usual bar. Instead, it has all kinds of arcade machines. The place even has pinball and Xbox; talk about a blast to the retro past. The interior looks like a retro arcade house back in the 90s. There's even a huge Tetris wall that's perfect for photo ops.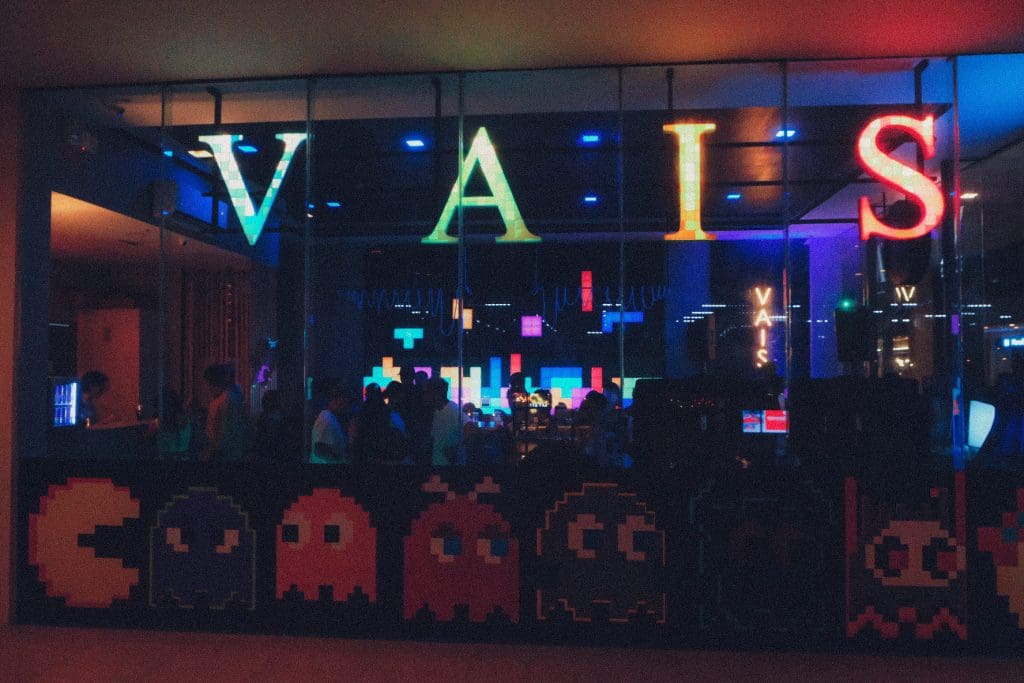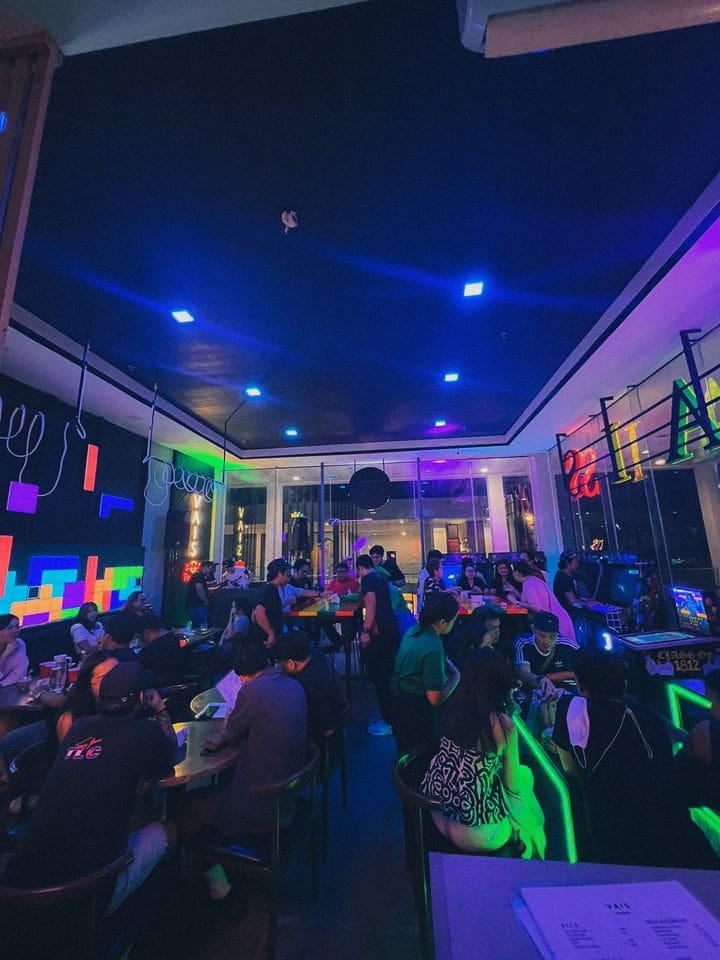 And, of course, you can play games while drinking your favorite drinks. You can even play drinking games like Jengga with your friends. VAIS Barcade has different cocktails and signature drinks such as Frozen Dragarita, Whisky Sour, VAIS Old Fashioned, Negroni, and more. 
A little tip from VAIS Barcade: it's better to book a reservation, especially on weekends, because the place is always packed. It's a bar and arcade house; it's getting the hype it deserves.
Let the games begin, and start your Friday with a bang. So what are you waiting for? VAIS Barcade awaits.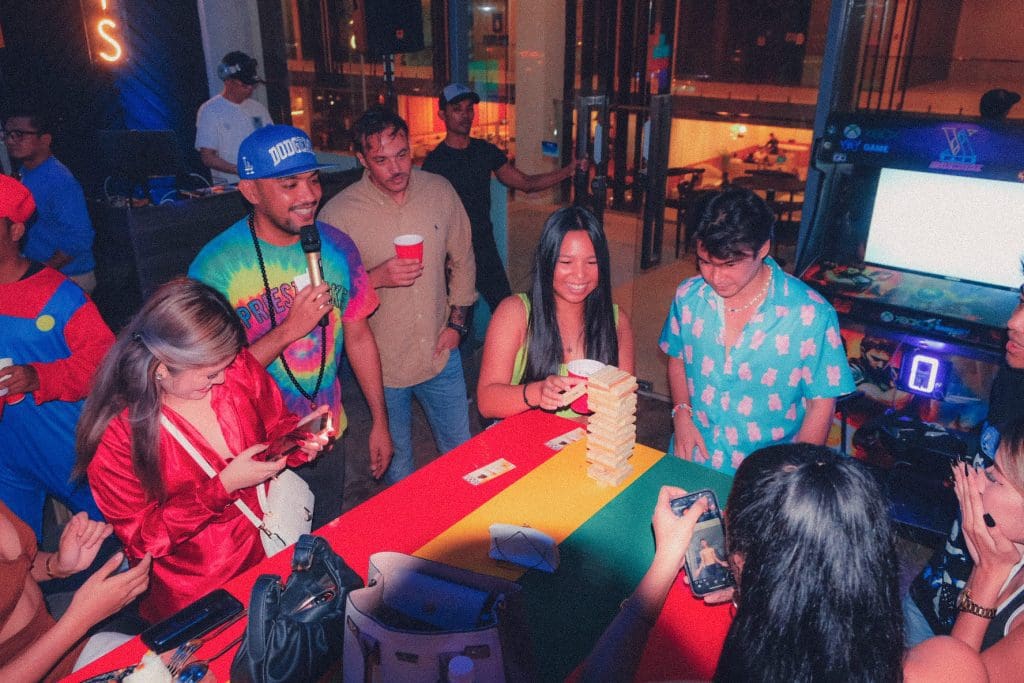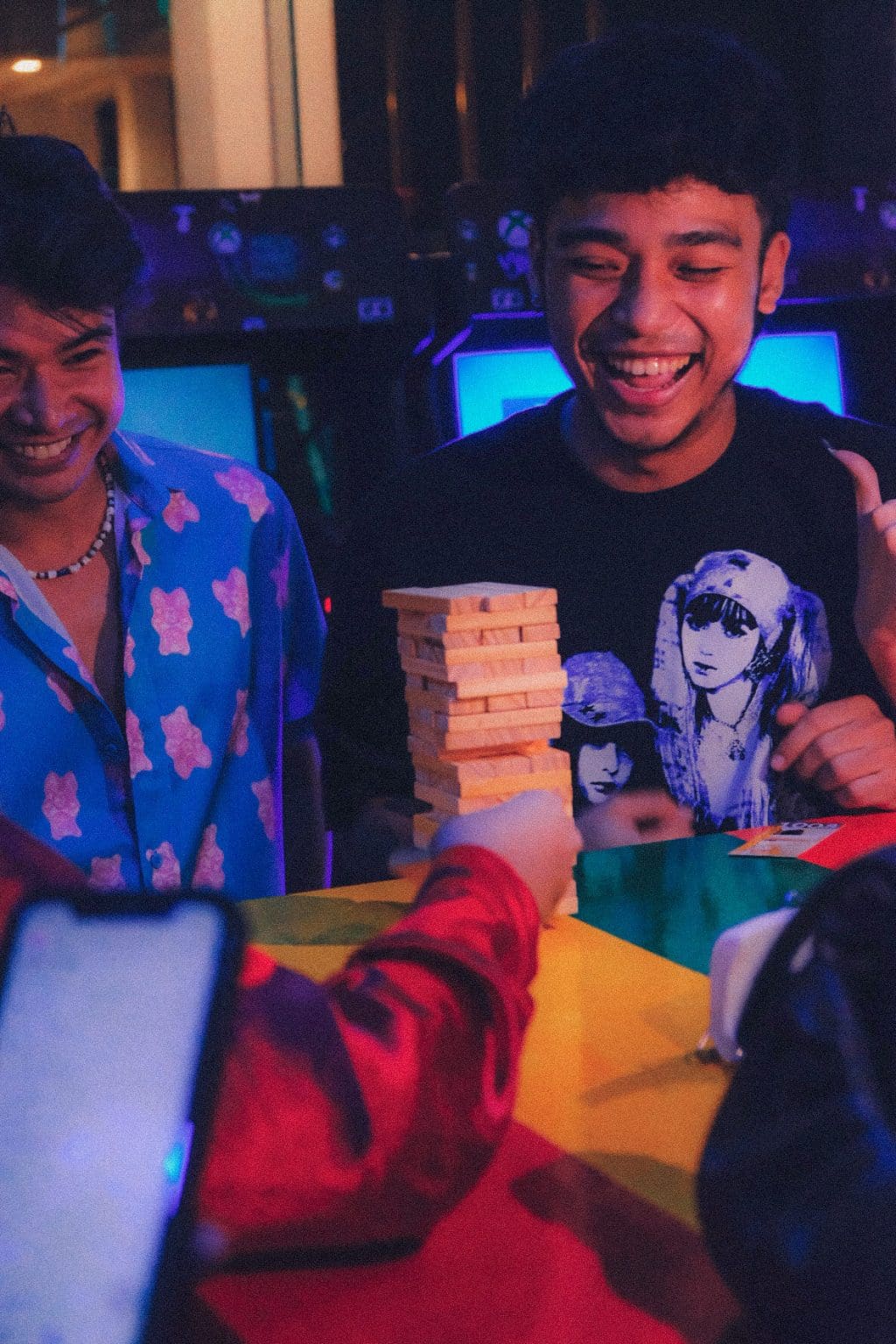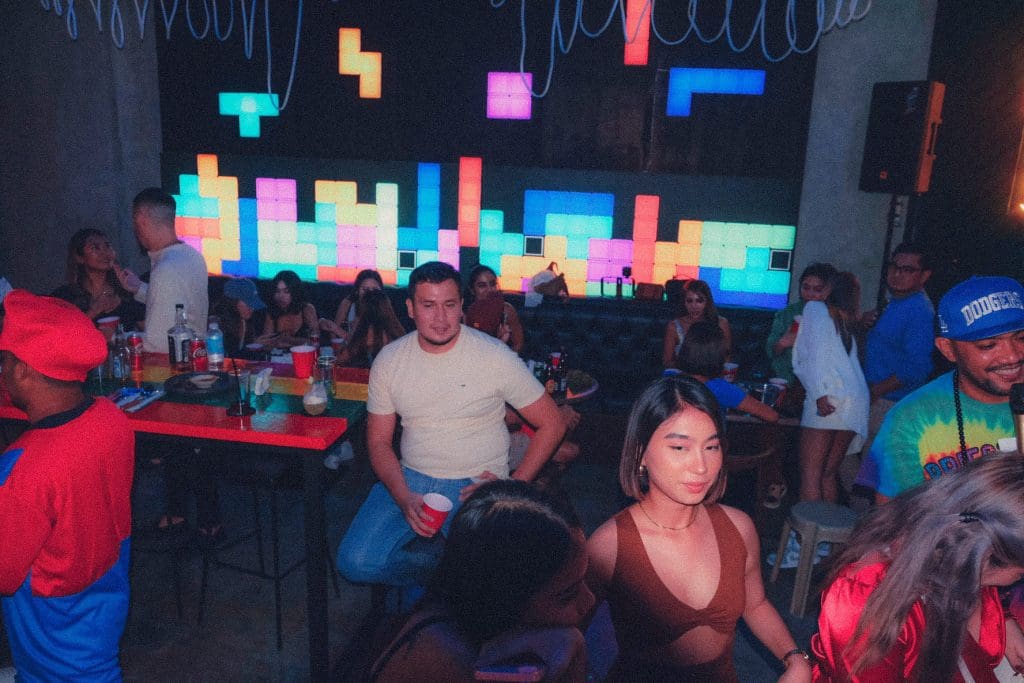 RATES & OTHER INFORMATION
Menu: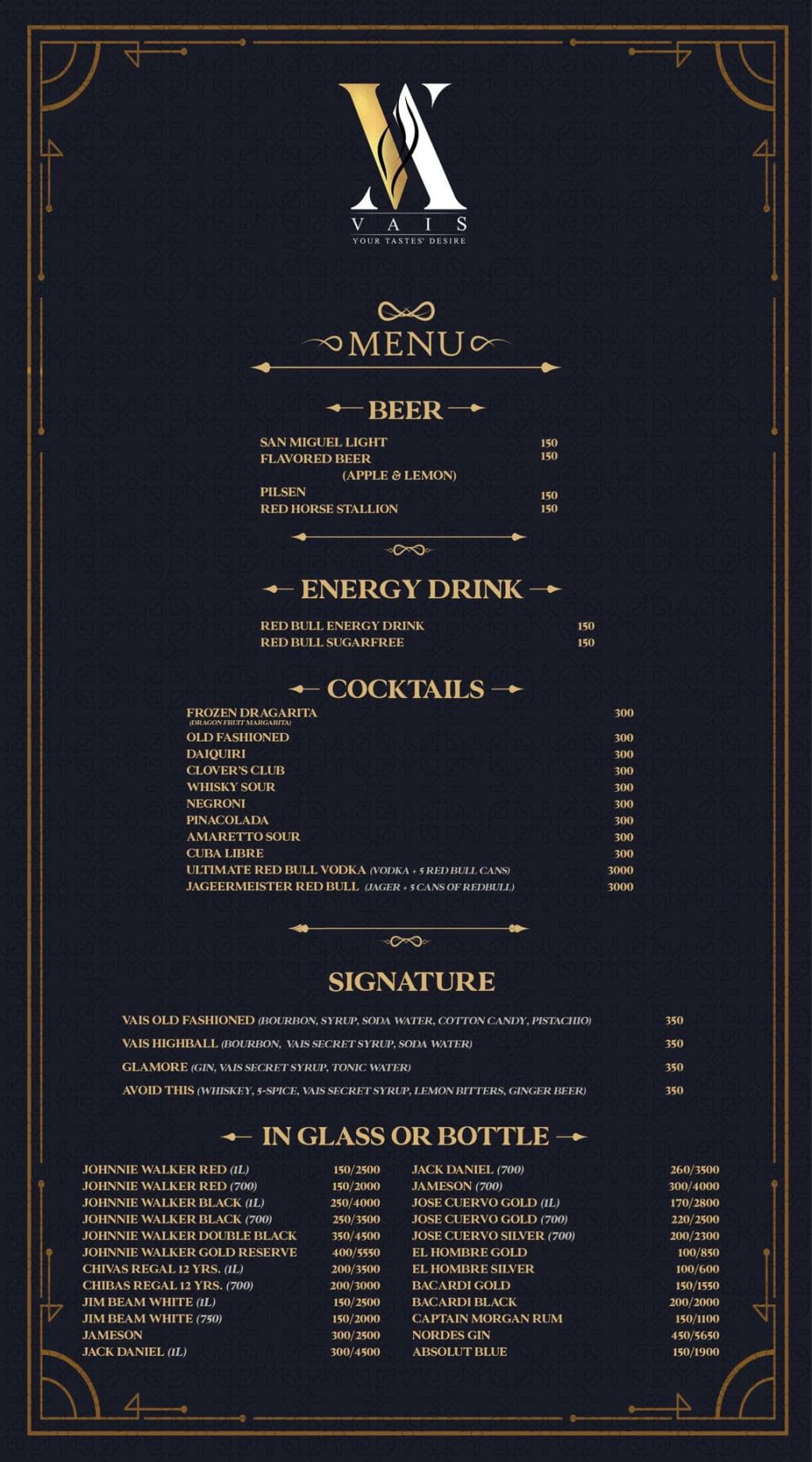 Other Information:
HOW TO GET THERE?
Exact location: 2nd Floor, Bonifacio District, F. Cabahug, Cebu City.
BY BUS: Ride any PUJ or beeps passing by Bonifacio District in Cebu, like 17B, 17D. Tell the driver to drop you off at Bonifacio District.
BY CAR: Navigate with Waze or Google Maps and set your destination to "VAIS Barcade" in Bonifacio District. F. Cabahug, Cebu City. Parking space is available.