4 Philippine universities were added to the list of PH universities that made it to the QS Asia Rankings. One of the universities is from Cebu.

QS Asia University Rankings showcase the top-performing universities in Asia every year. The universities are ranked according to a criteria:
Academic Reputation – 30%
Employer Reputation – 20%
Faculty to Student Ratio – 10%
International Research Network – 10%
Citations per paper – 10%
Papers per Faculty – 5%
Staff with a PhD – 5%
Proportion of international faculty and students – 2.5% each
Proportion of Inbound and outbound exchange students – 2.5%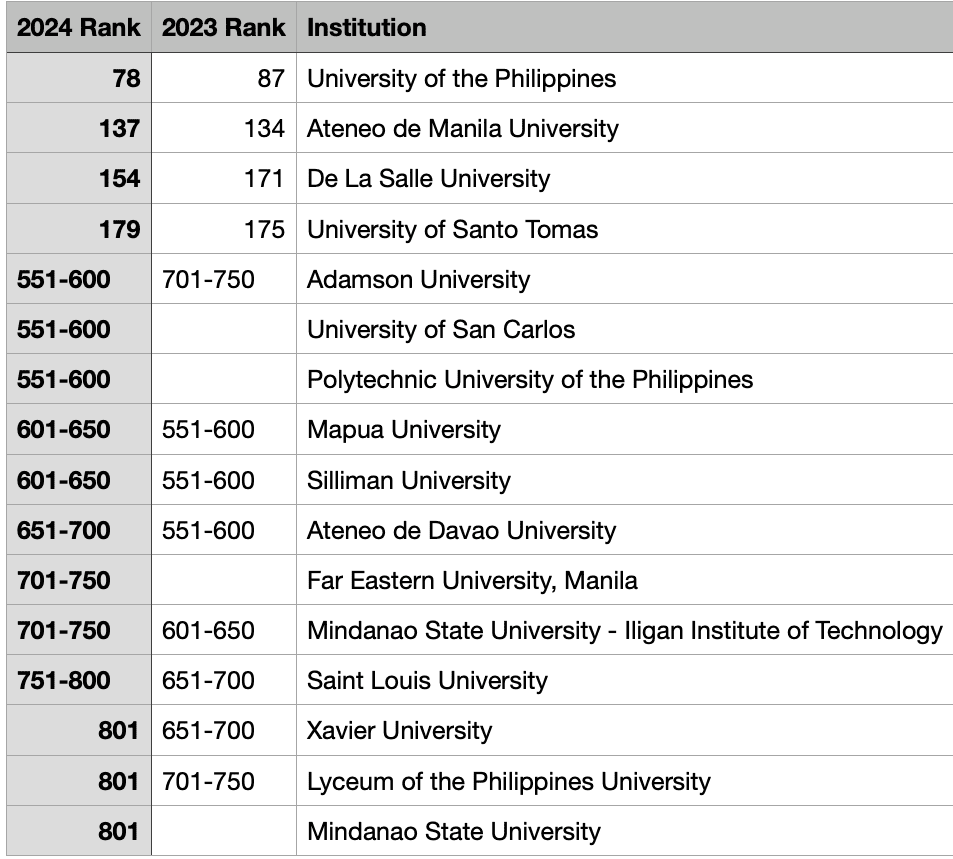 The four added universities that made it to the rankings are The University of San Carlos, Polytechnic University of the Philippines, Far Eastern University Manila, and Mindanao State University.
USC and PUP ranked 551-600, FEU-Manila ranked 701-750, and SU ranked 801+.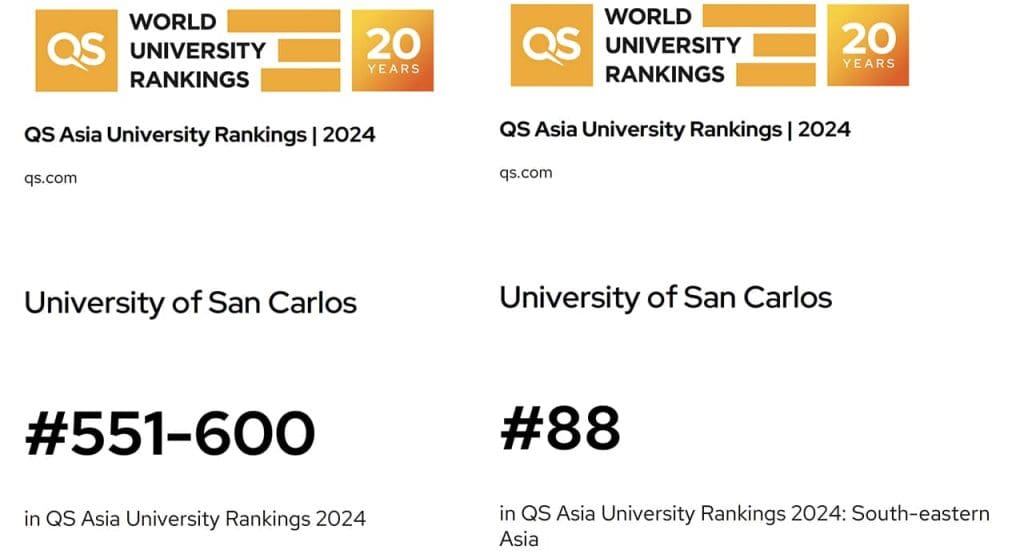 The above-mentioned universities join other prestigious universities from the Philippines, with the University of the Philippines topping the list.
For the overall list, Peking University ranks first for the second time, followed by the University of Hong Kong and the National University of Singapore.