Summer is the perfect time for beach hopping and dipping in the blue waters, that is why a lot of beach bums are looking for beaches most especially here in the Queen City of the South, the home of white sand beaches.
It's no debate, there are many public beaches in Cebu that are easily accessible and equally beautiful but most of the time, they get a bit crowded. If you're one of the people who are not big fans of huge crowds and busy islands, then the Tulang Diot Island in Camotes – Northern Cebu is the perfect getaway for you. For only ₱10 per head as an environmental fee, you will get to enjoy its pristine white sand and crystal clear water.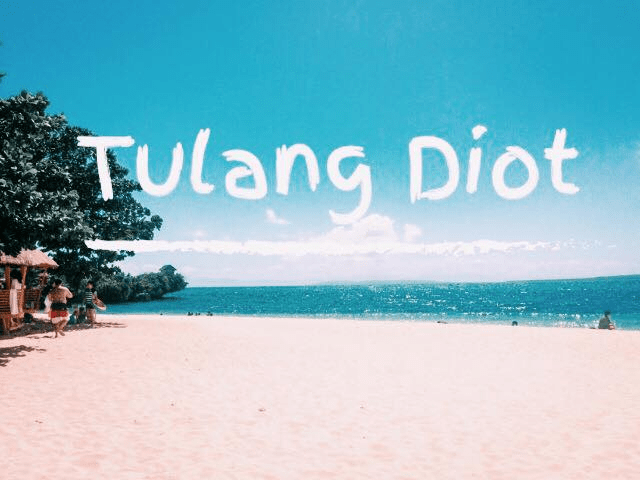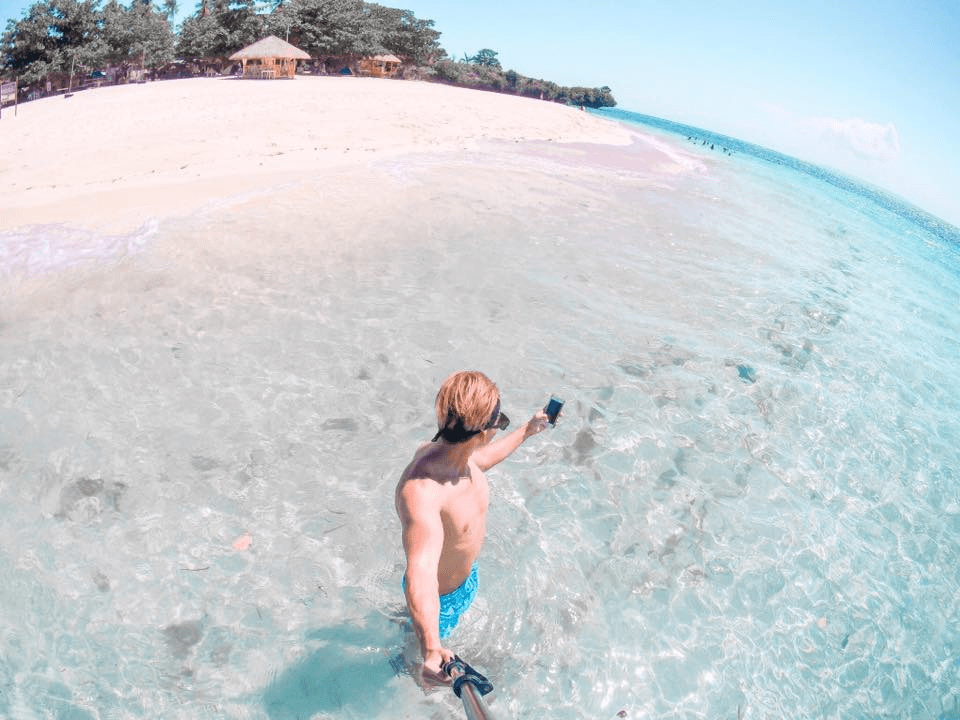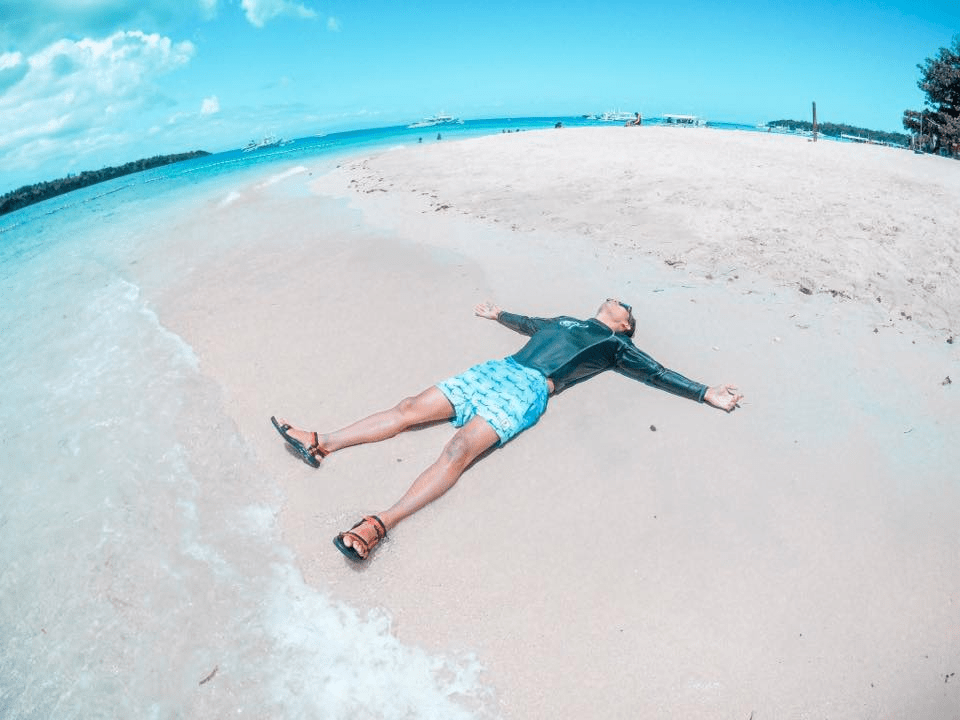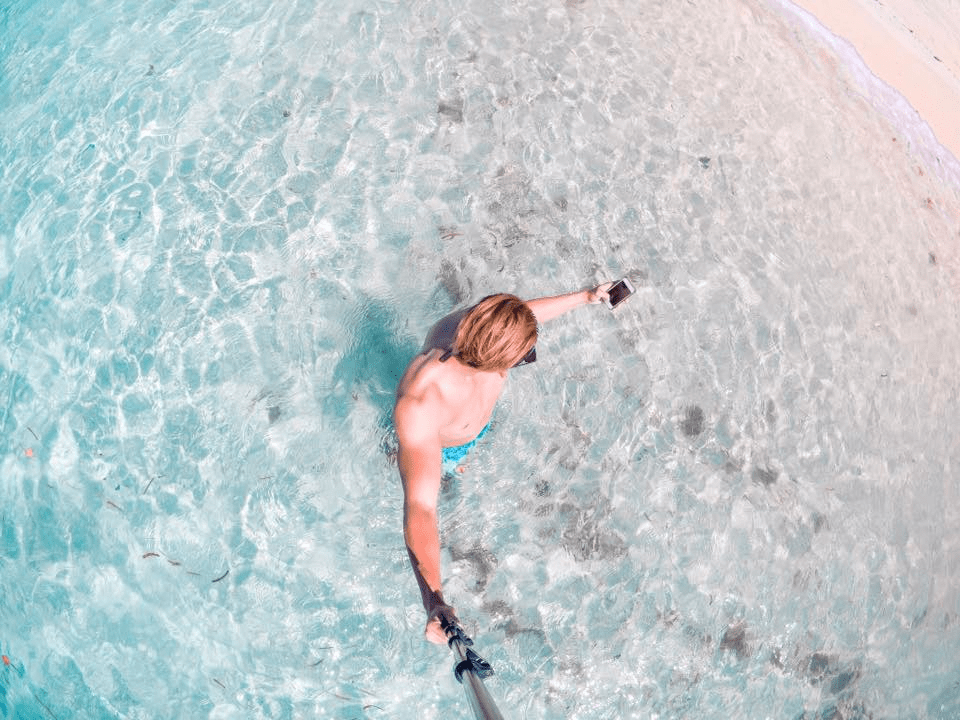 Fees
Environmental/Entrance Fee: ₱10 per head only
Boat rental: ₱40 per head (roundtrip), only 5-10 minutes travel time going to Tulang Diot islet
Cottage Rental: ₱500 per day
Tables with 4 chairs: ₱150 day
Tent space: ₱150 per tent (overnight, bring your own tent)
How to get there?
If you're booking a Grab ride or hailing a taxi, drop off at either "Danao Port" or "Mactan Wharf" (recommended route).
For commuters, ride a jeepney from any of the following points:
SM City to Danao – ₱50
Consolacion to Danao Port – ₱25
Mandaue Hiway across Jollibee – ₱35
#1: Danao City Port to Consuelo Port in Camotes
Travel time: 2 hours
Fares:
₱170 – Students Rate (economy)
₱200 – Regular Rate (economy)
₱190 – Students Rate (tourist)
₱220 – Regular Rate (tourist)
TRIP SCHEDULE: Danao Port (Cebu) to Consuelo Port (Camotes) – 5:30AM, 8:30AM, 11:00AM, 2PM, 5:30PM, 9:00PM
#2: Consuelo Port to Tulang Daku
Motorbike(Habal-Habal) to Tulang Daku – ₱100
#3: Tulang Daku to Tulang Diot
Once you reach Tulang Daku, ride a boat to Tulang Diot – ₱40 per head only (roundtrip, 5-10 minutes to the island).
 Where to stay in Camotes Island?
Sunset Vista Sea Front Guest House
San Francisco, Camotes
Starts at 2,000 PHP

Camotes Flying Fish Resort
Poro, Camotes
Starts at 1,500 PHP

Mangodlong Rock Resort
San Francisco, Camotes
Starts at 1,700 PHP

Coco Grove Nature Resort and Spa
San Francisco, Camotes
Starts at 1,500 PHP
Things to do in Camotes
Scuba diving, free-diving or snorkeling
Beach bumming in Santiago Bay, Mangongodlong and other white sand beaches in the islands of Pacijan, Tulang, Poro and Ponson
Island tour: Lake Danao, Timabu Cave, Baywalk, Buho Rock, Bukilat Cave in Tudela, St. Joseph Parish, Kalbaryo, Alta Vista, Guadalupe
Cave and Busay Waterfalls
Beach sports: volleyball, frisbee