A jellyfish sting is even more painful than a breakup!
But kidding aside, jellyfish stings can be excruciating, and some can even lead to death. Just this month, the municipality of Santa Fe, Bantayan Island, released a statement reminding everyone, especially tourists, to be careful while dipping in the Island's waters.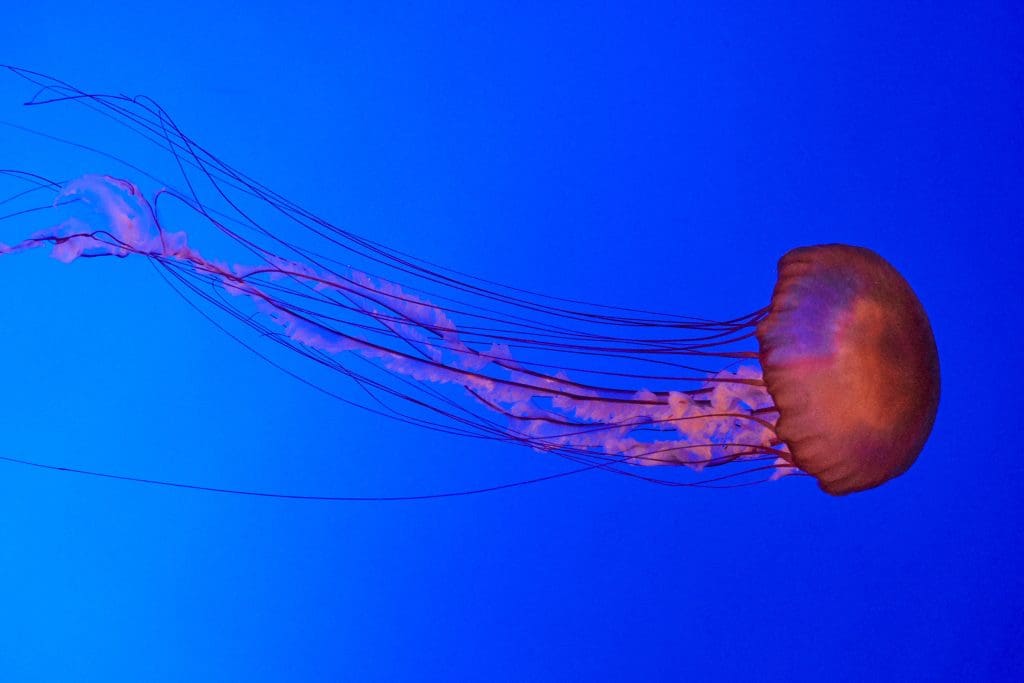 The Municipality stated that it is already "jellyfish season."
"Jellyfish can vary in size, shape, and severity of their stings. While most jellyfish stings are not life-threatening, they can cause discomfort, pain, and sometimes allergic reactions. It is crucial to be aware of the potential risks and take necessary precautions to ensure safety,"

STATED THE MUNICIPALITY'S OFFICIAL FACEBOOK PAGE.
Meanwhile, a Facebook user posted that a tourist died from a box jellyfish sting. The user reminded the readers that June, or Fiesta of San Juan, is the season for jellyfish to emerge, especially the Sabay/Shabay (box jellyfish) and Bokya (black jellyfish).
She also urged everyone to steer clear of the 'PangPang' or Cliff Side, famously called 'The Ruins.'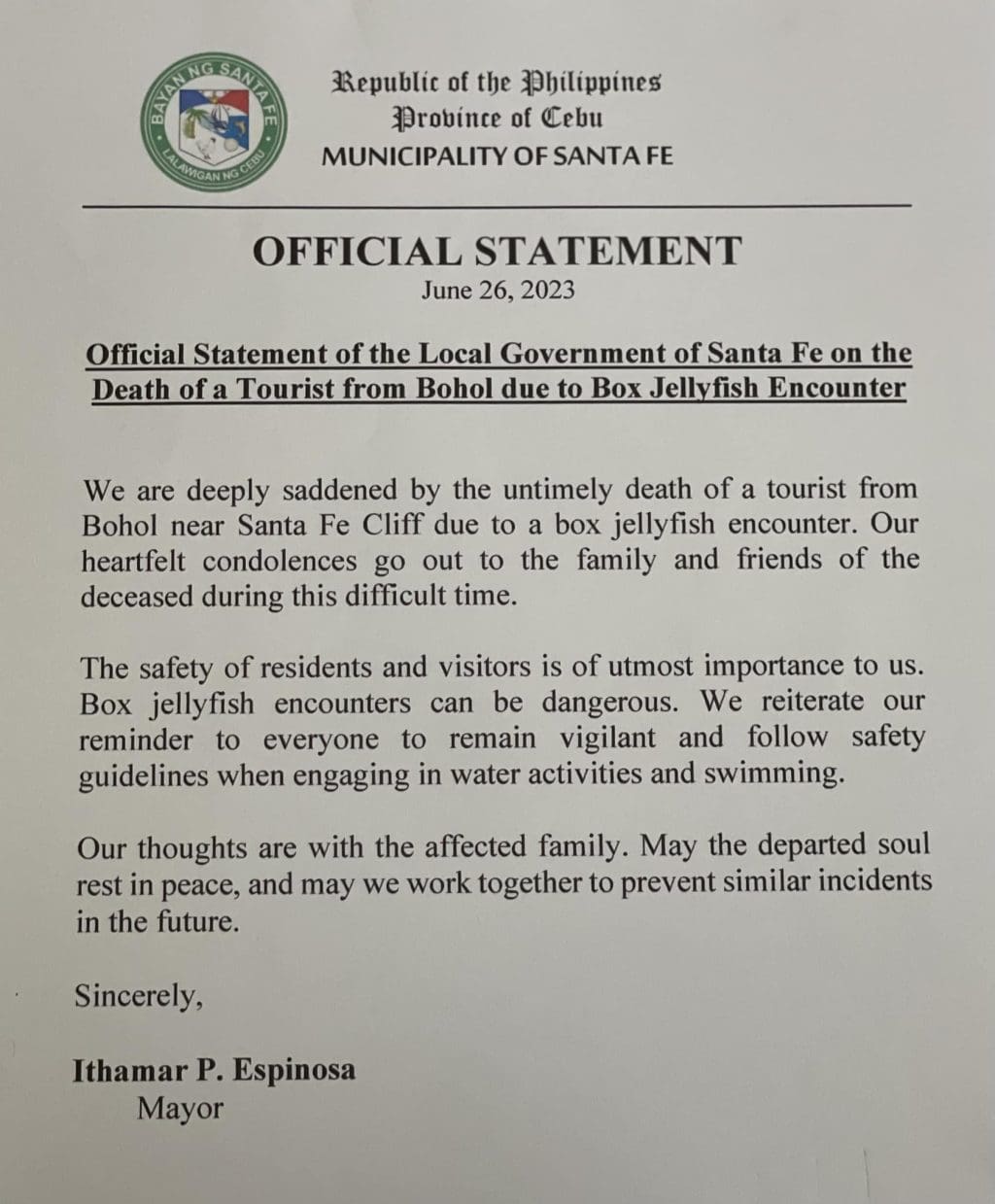 Here are a few reminders when swimming during jellyfish season, according to the Municipality of Santa Fe, Official:
Pay attention to warning signs or flags posted by local authorities or beach management.
Wear protective clothing, such as a wetsuit, to protect the skin from coming in contact with jellyfish tentacles.
Use jellyfish repellent.
Stay updated with local news or consult lifeguards.
Avoid touching or swimming near jellyfish.
Administer first aid in case of a jellyfish sting.

Immediately exit the water and seek medical attention.
Rinse the affected area with saltwater. Avoid using freshwater; it may worsen the sting.
Consider using a vinegar solution or use a commercial jellyfish sting remedy.
Do not rub the affected area to avoid releasing more venom.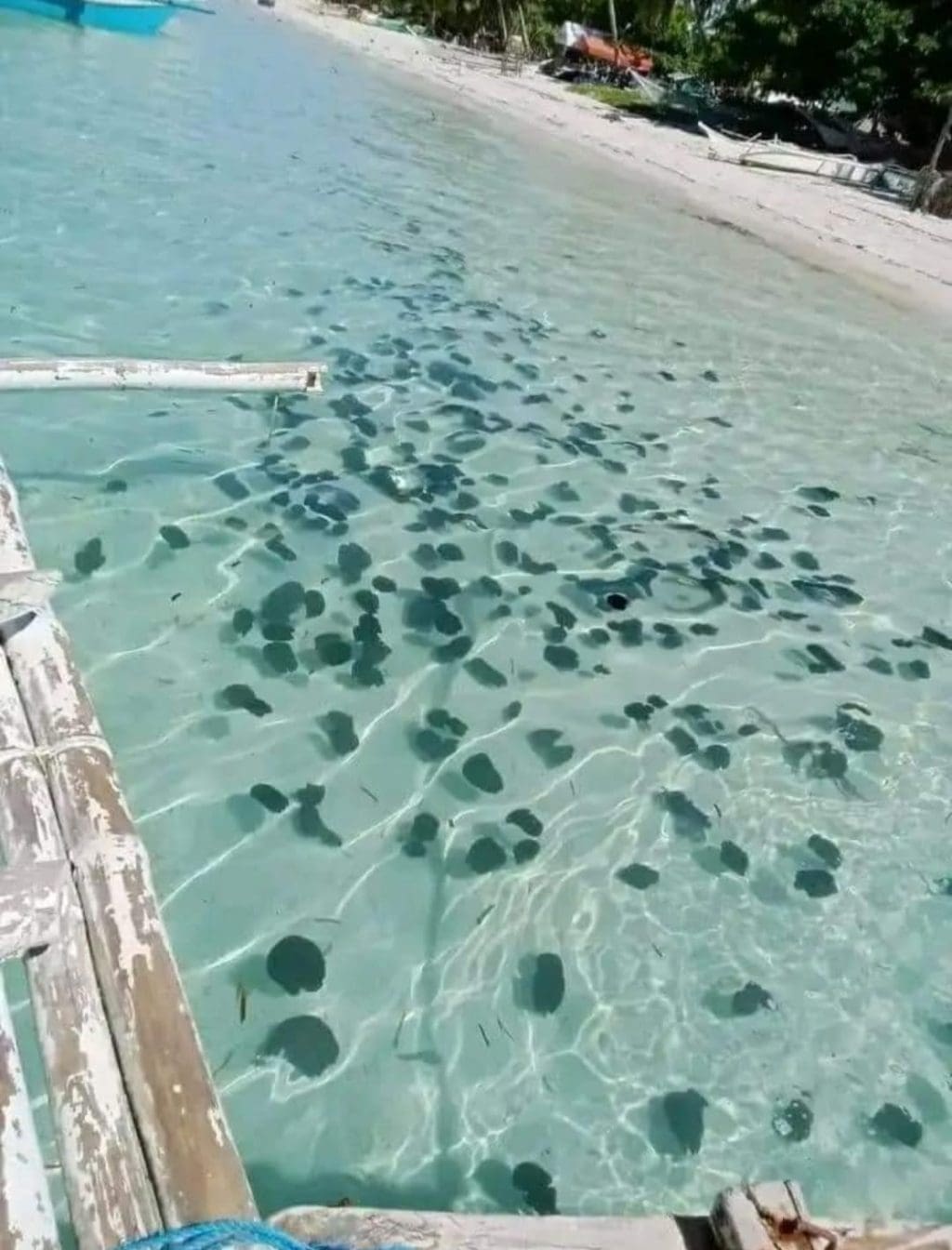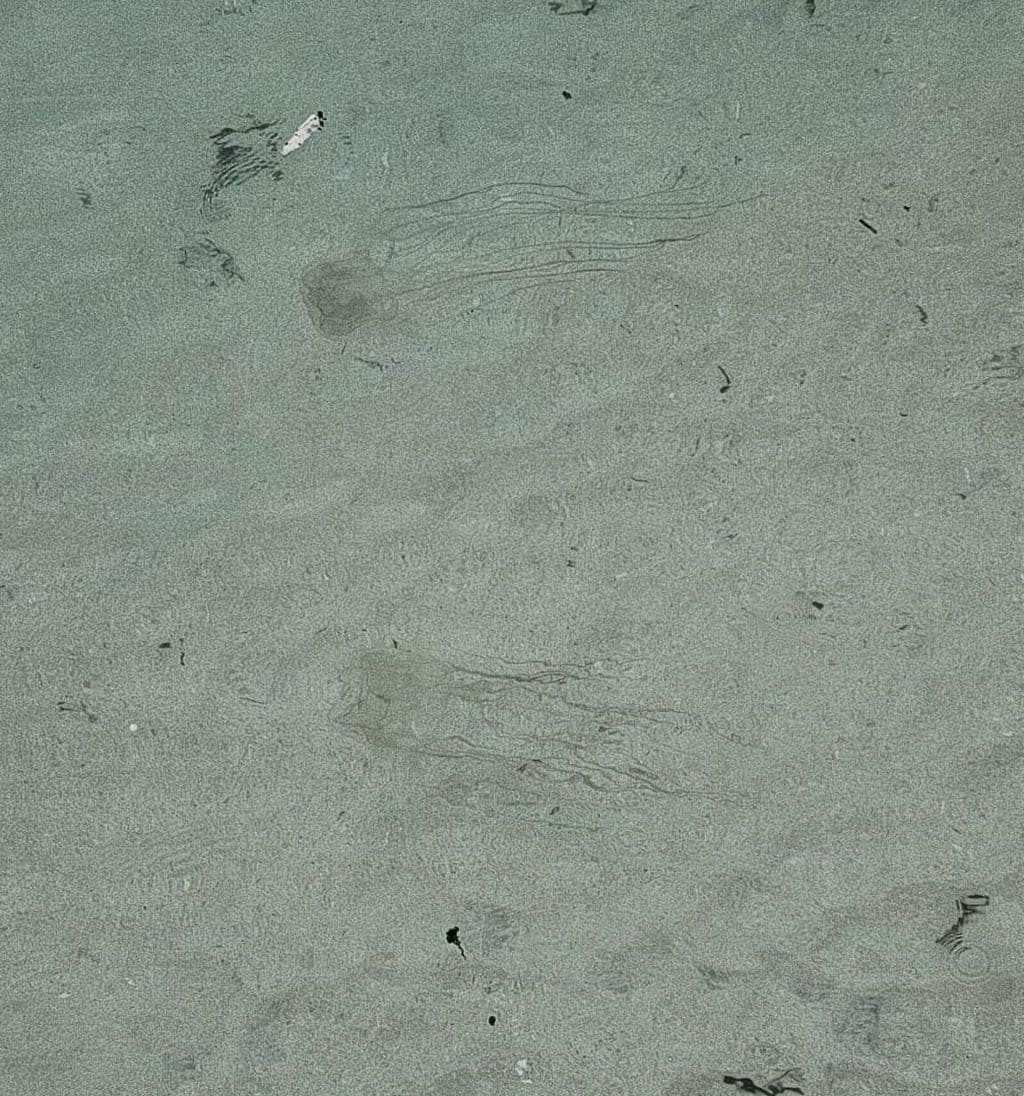 The beach is great for beating the heat, but it is still important to be careful with our surroundings, especially during the jellyfish season. Swim responsibility, fellow "laagans."