"Tops ta na!"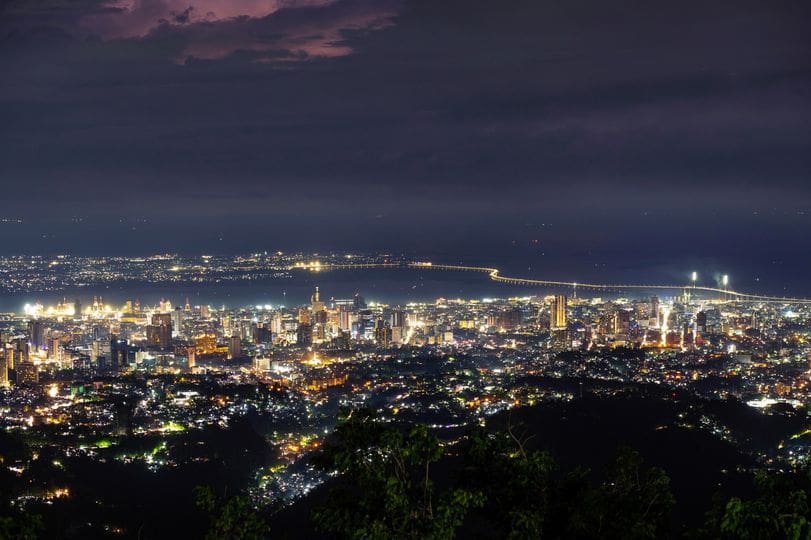 Everyone misses Tops Lookout in Busay, especially the panoramic views and glistening city lights, but don't worry! Because they will soon return and open its door.
The new Tops Lookout in 2024 intends to create a rebranded site that will become an "incomparable icon," Although it won't be a tower, its iconic status is meant to be comparable to that of Paris's Eiffel Tower.
The redevelopment ought to enhance and elevate the panoramic views of the surrounding landscape, providing visitors with even more exceptional sightlines.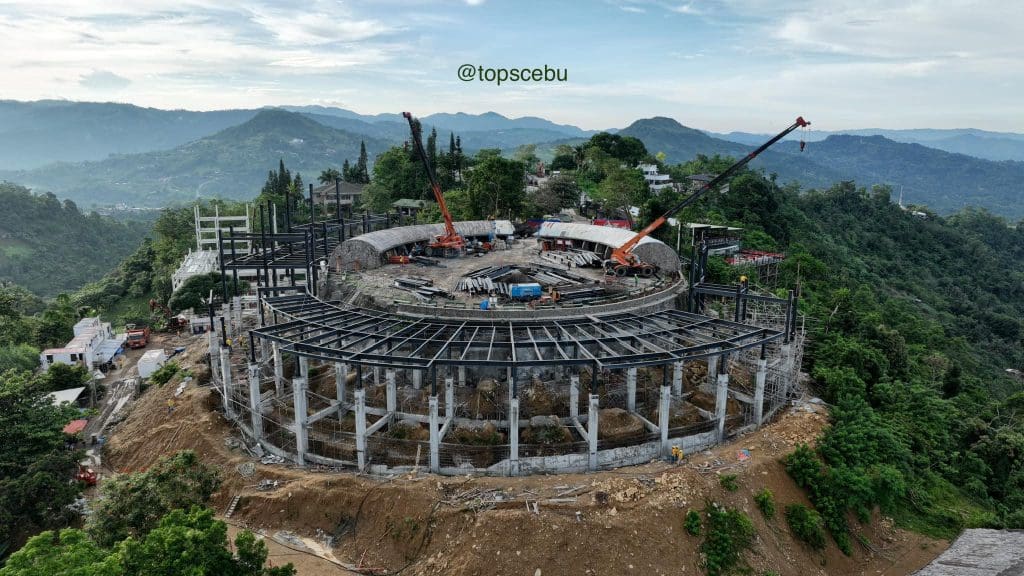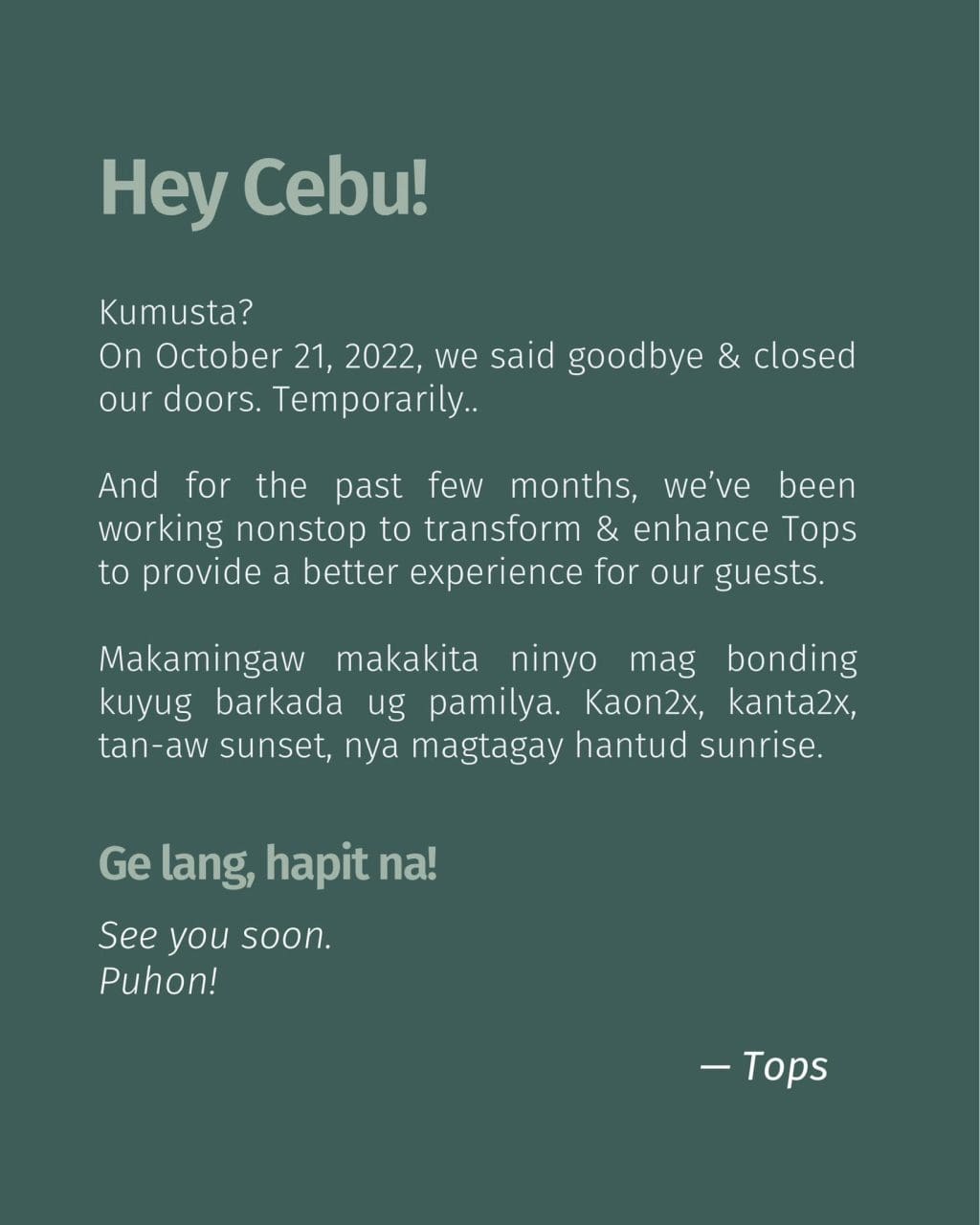 The renovation will take at least six to twelve months if not more than a year. The property's development plans have yet to be disclosed.
To reintroduce Tops, the management has planned a social media contest, such as the Tops Pic photo competition, painting competition, TikTops dance challenge, and My Tops Story storytelling competition. Cebuanos are invited to take part in these contests.
While specific details regarding the new 'Tops Lookout' is not yet released, these primary features provide an idea of what to expect in terms of the redevelopment's vision and goals for building an iconic and remarkable landmark.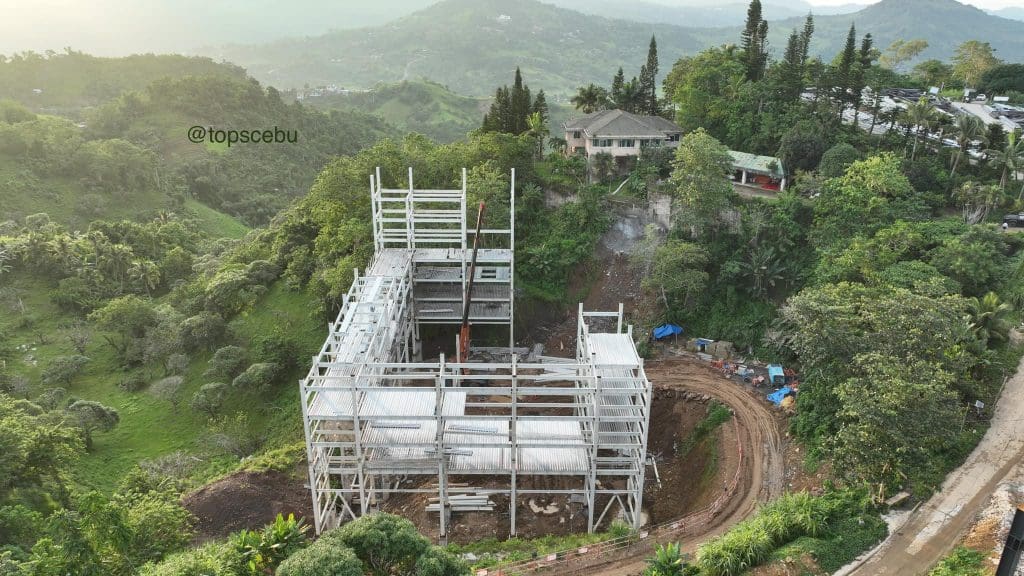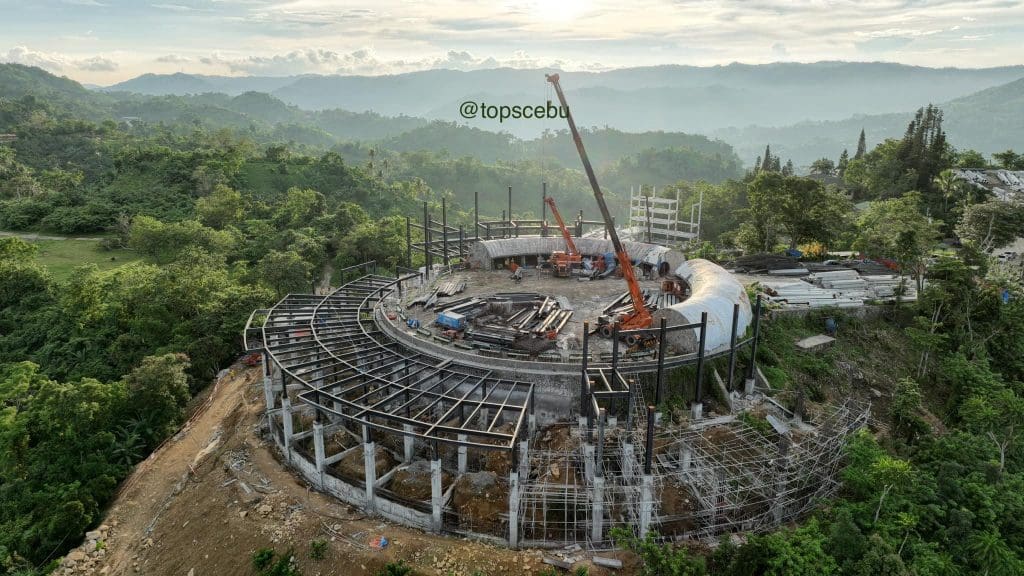 Last October 21, 2022, the popular tourist spot was temporarily closed. However, before the closure, Tops' management ran a series of promotions to reintroduce the location.
Tops Lookout began operations in 1985 before Lito Osmea was elected Governor of Cebu. With its stunning views, it quickly developed into a popular hangout along the Cebu Transcentral Highway.
Follow their official Facebook page for upcoming announcements https://www.facebook.com/topsbusay/