Mga Sugboanon, booking a bus ticket to South just got easier!
Ditch the queuing woes and get to know Topline Travel App, an application wherein you can purchase tickets online from the Cebu South Bus Terminal (CSBT) and make the whole ticketing process more convenient for you.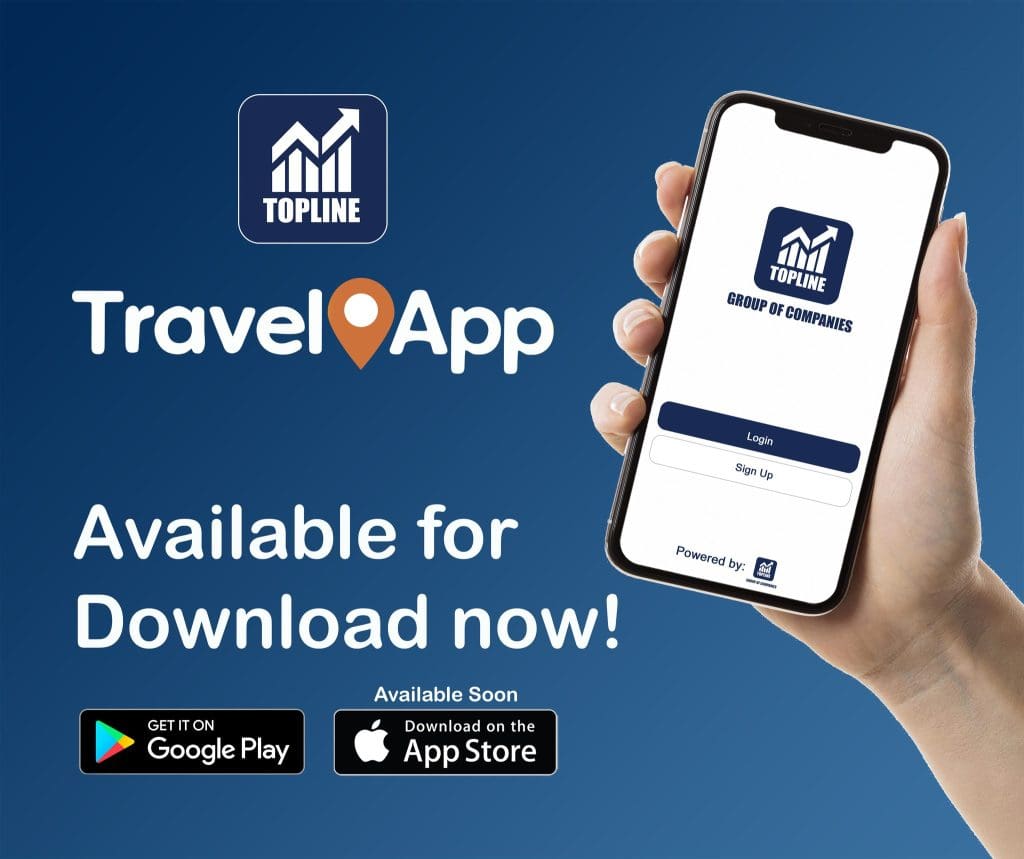 The terminal is one of the busiest transportation hubs in the city. It serves as a gateway to various destinations in the southern part of the island, including popular tourist spots such as Moalboal, Oslob, and Badian.
Getting tickets from the terminal is notorious for being a lengthy and stressful procedure. The South Bus Terminal is an important transportation hub for travelers in Cebu, but the long queues, lack of booking options, and the terminal's massive size can make the process of purchasing tickets a challenge.
Lucky for us, online booking has just been made available! By being able to pay via credit/debit card or a handful of e-wallets, you can make your trips to the South possible without having to go through something so draining. Just show your screenshot as reference, and you're good to go.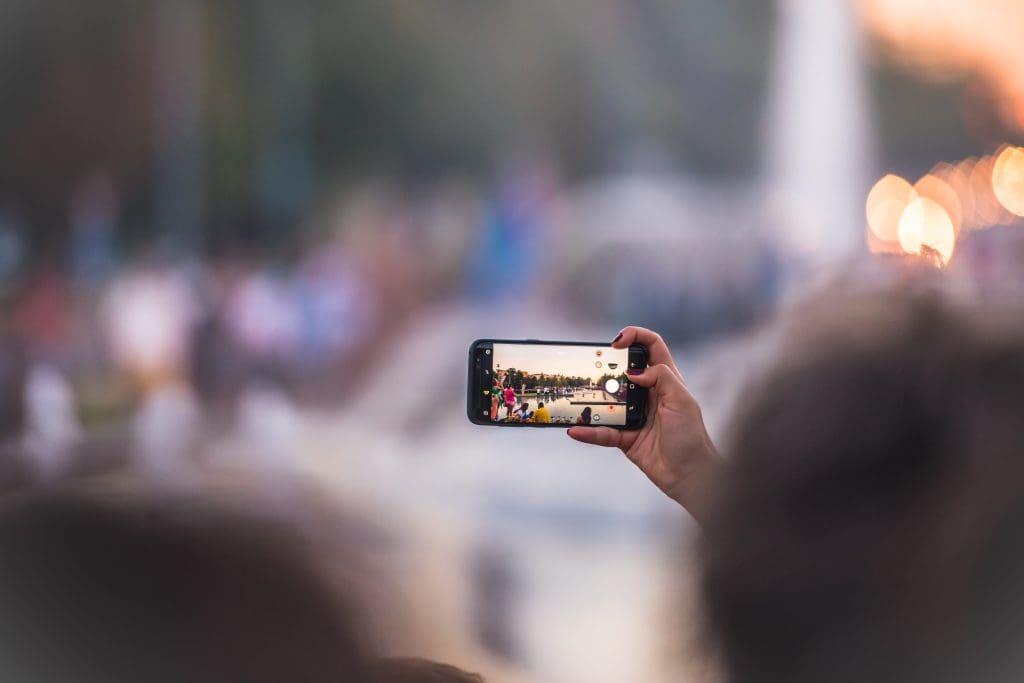 A convenient alternative to lining up for tickets is now within our reach. Look up 'Topline Travel App' on the App Store for iOS devices and on the Google Play Store for Android devices.
Here's how to use the application
Step 1: From Cebu City, pick your desired drop-off point among the list of locations in the South. Keep in mind, tickets are only valid for 24 hours from the time of booking.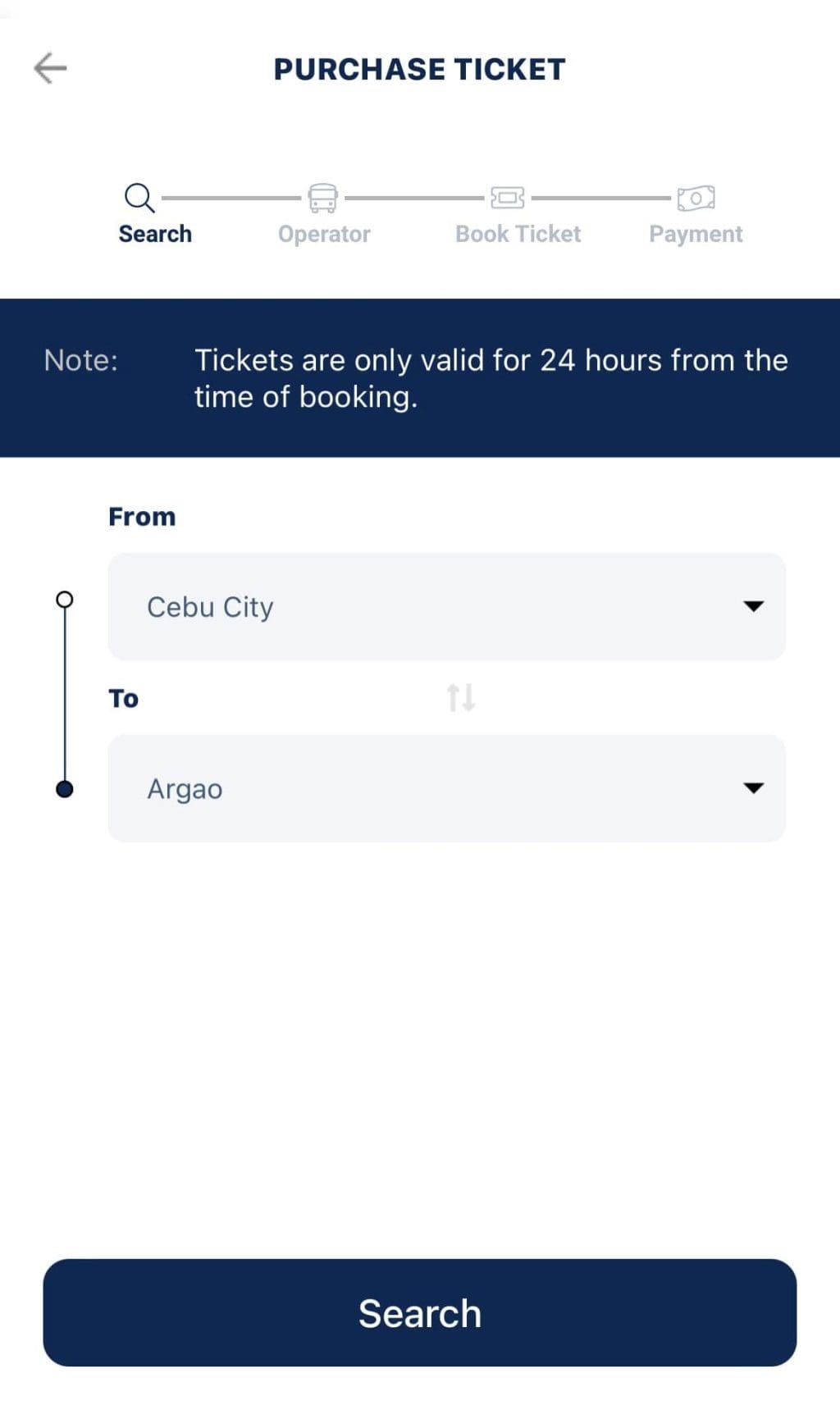 Step 2: Select your desired operator. Multiple options are available.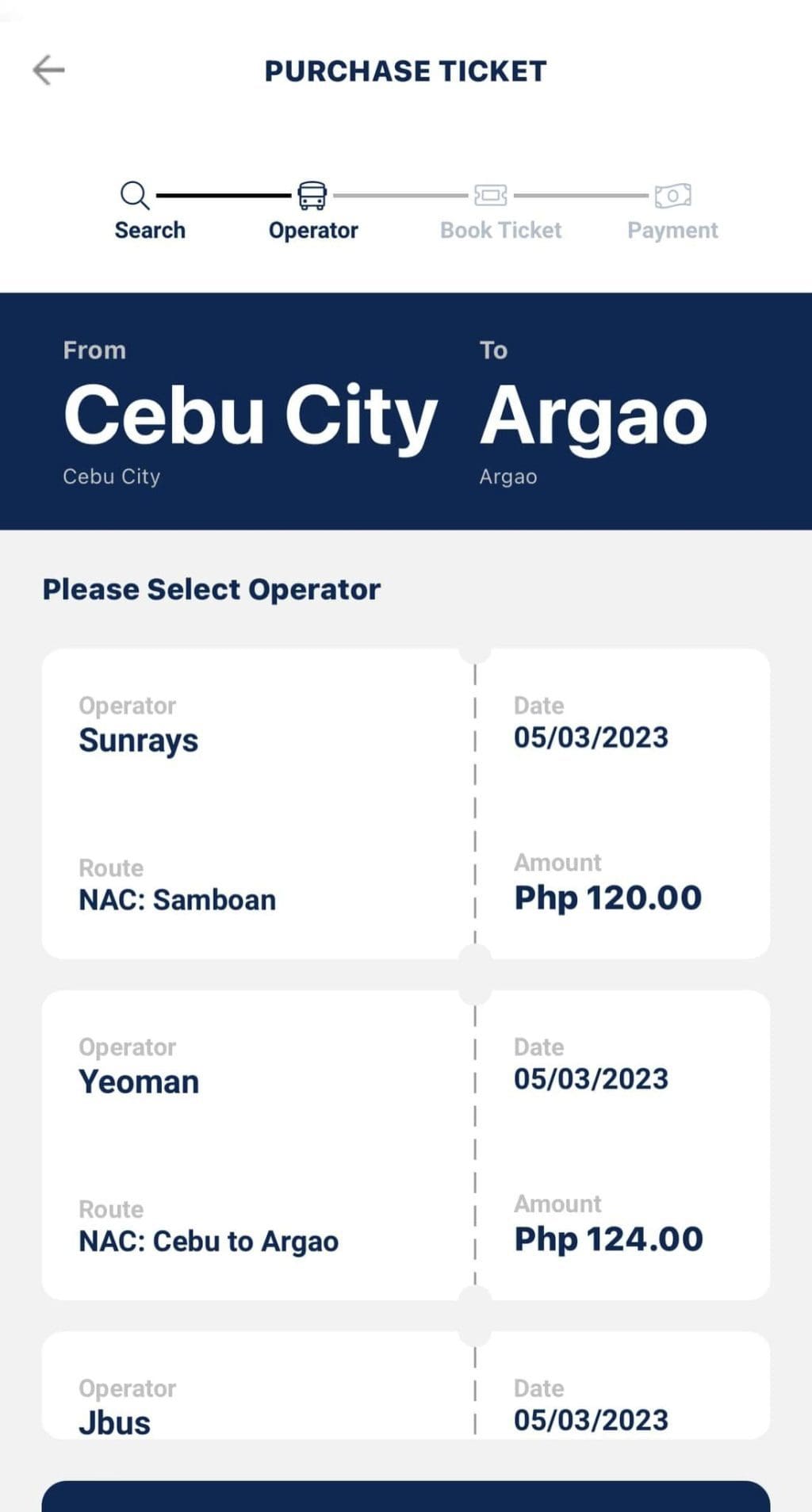 Step 3: Review the ticket and adjust the quantity should it be needed, the total payment will be reflected in real-time.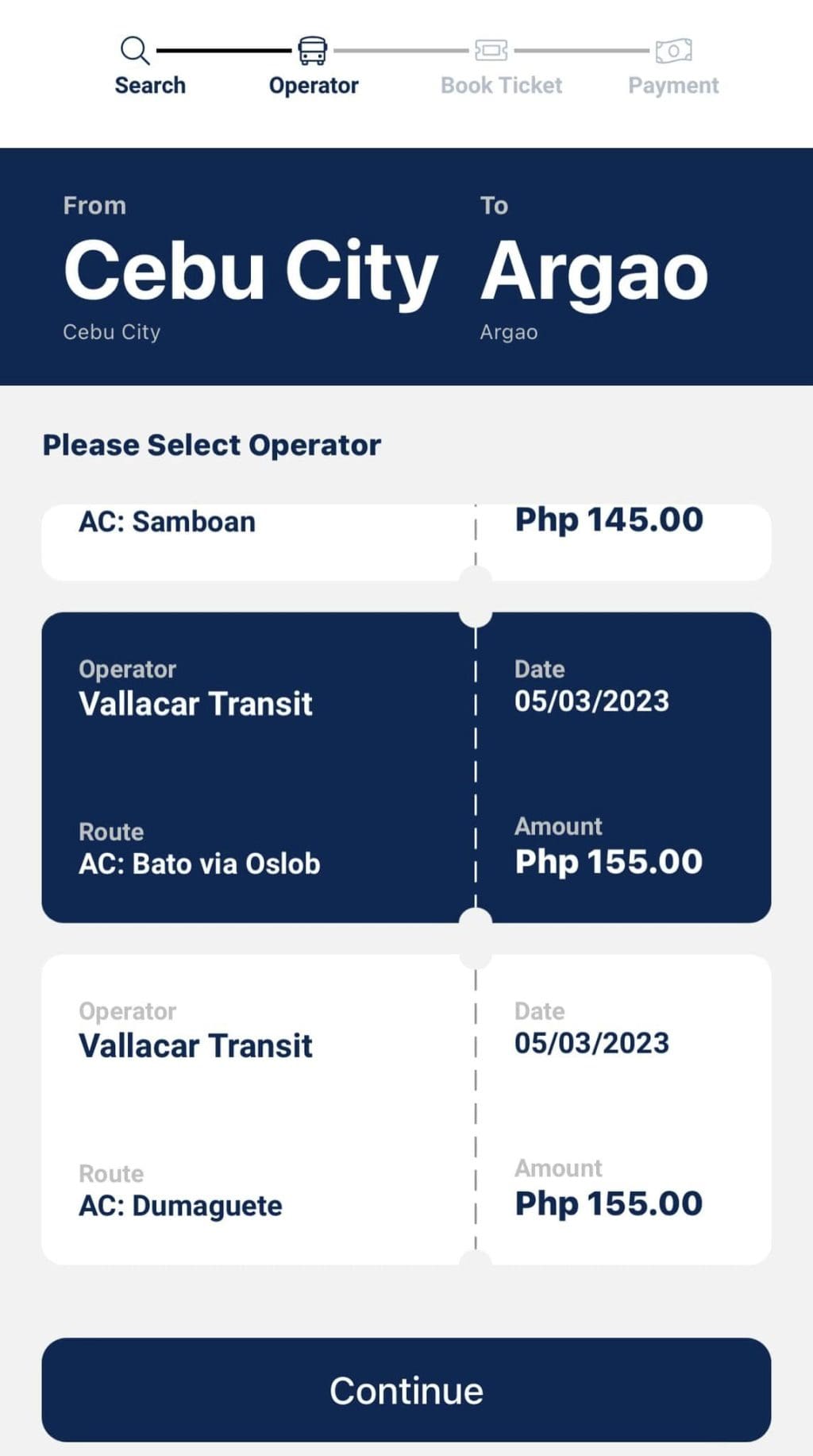 Step 4: Pay for your ticket via credit/debit card or e-wallet (Gcash, PayMaya, and ShopeePay).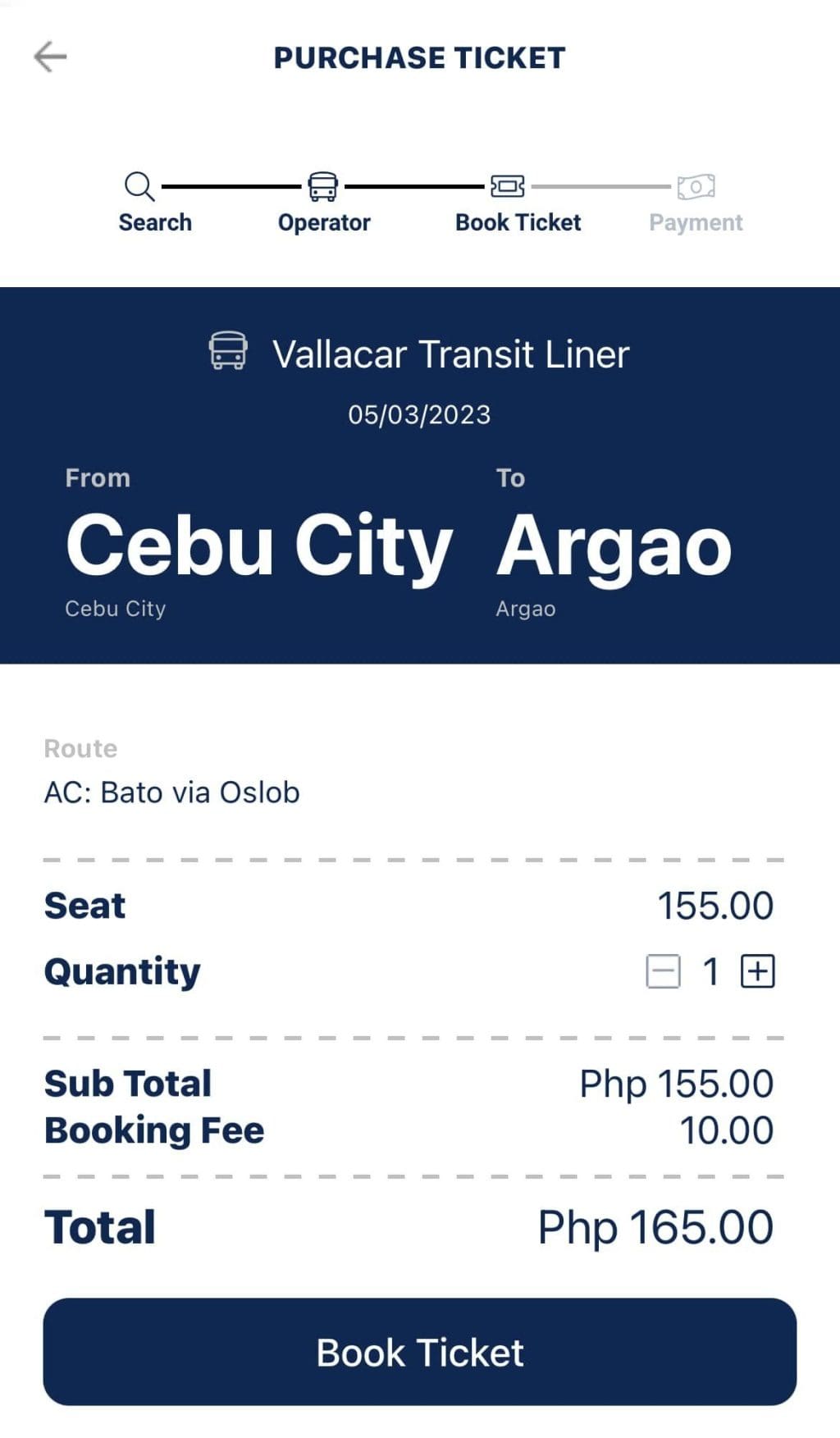 Step 5: Present a screenshot of your ticket(s) upon getting to the terminal, and you are good to go.