Tis' the season to be jolly? More like, Tick the season to be worried.
With the summer season comes tick season, and it can pretty much put you and your pet in an itchy situation, literally. Of course, some shampoos or soaps can help eliminate and prevent ticks, but there are also inexpensive and alternative ways to do so. So let's take a look at them.
Humans vs. Ticks
Bring out some lemon, orange, and cinnamon. And no, you're not making lemonade or a citrus drink. Believe it or not, ticks hate the smell of the abovementioned items. If you combine these ingredients, you can make a spray that repels ticks.
Aside from that, you can also use any carrier oil such as Witch Hazel, almond oil, or lotion. Geranium oil, Eucalyptus oil, peppermint, thyme, and lavender are also great for killing ticks.
Here's how to make your own anti-tick spray for humans:
1 oz carrier oil (witch hazel, almond oil, or lotion)
7 drops Geranium
4 drops peppermint
4 drops Thyme
4 drops Cedarwood or Lavender
It's important to note that Eucalyptus is toxic for dogs and cats, which is why there's an alternative for them as well.
Pet-friendly DIY Anti-tick Spray
DIY anti-tick spays are fairly easy. You only need to mix one part vinegar and one part water. Then, spray the solution directly on your pets, but avoid the eyes.
Here's another DIY Spray recipe you can try.
Steep thinly sliced lemon in water overnight
Pour lemon water into a spray bottle
Add 10 drops each of lemongrass oil and Citronella oil
Add 1 cup of vinegar
Add Cedarwood oil (if you have any)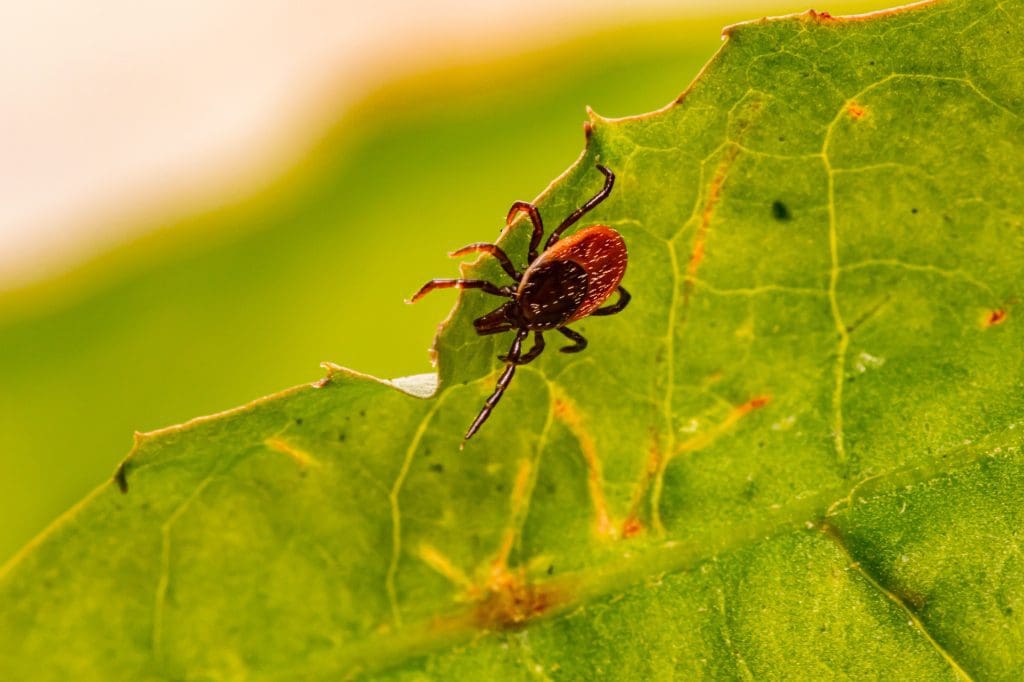 Protect yourself and your pets from nasty ticks, and make a DIY anti-tick spay. These recipes are all-natural, and you can even find some of the ingredients in the comfort of your own kitchen.