When you hear or read the word art, what comes to mind? Is it beauty? Paintings? Well, art is a lot of things— art is even healing.
Different types of art can have a positive impact on individuals. In this case, painting was a way for an elementary school teacher to heal from a challenging motorcycle incident. Let's witness the healing strokes of painting— This is The Sugboanon, the Beth Dacuma-Alegado Story.
The Healing Strokes
Miss Bethram "Beth" Dacuma-Alegado is a self-taught realist painter from Toledo City, Cebu. She is also a grade 1 public school teacher at Old Bucao Elementary School.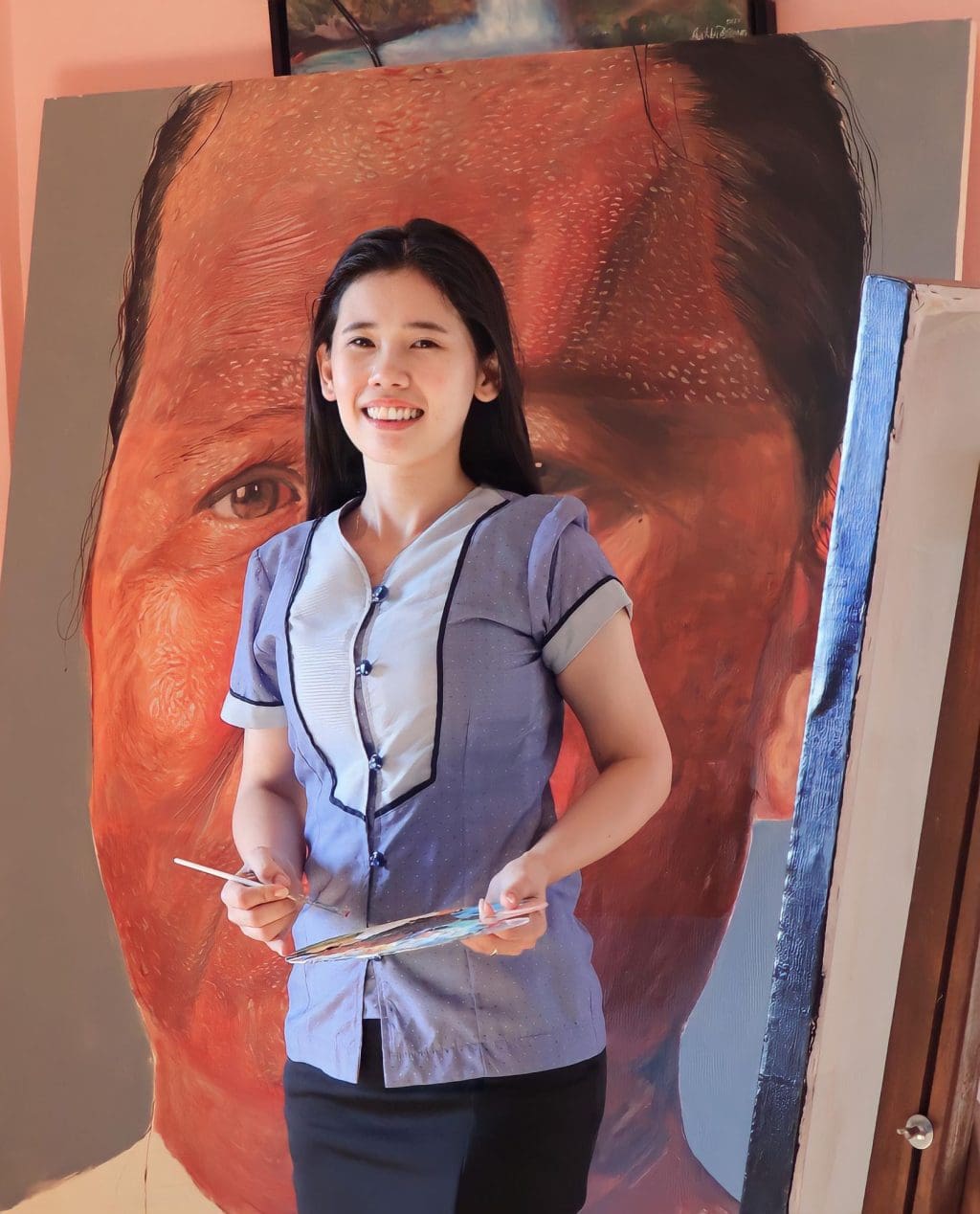 Miss Beth shared her incredible journey to Sugbo.ph and told us how realism's painting stroke helped her survive challenging experiences.
In 2020, Miss Beth got into a freak motorcycle accident. The incident left her feeling jumbled up, and she described her life as a messed-up painting. During her recovery, she started playing around with a paintbrush, and instantly, Miss Beth felt the art's "healing hug."
"The colors and strokes helped fix not just my body but also the messed-up feelings inside."

said Miss Beth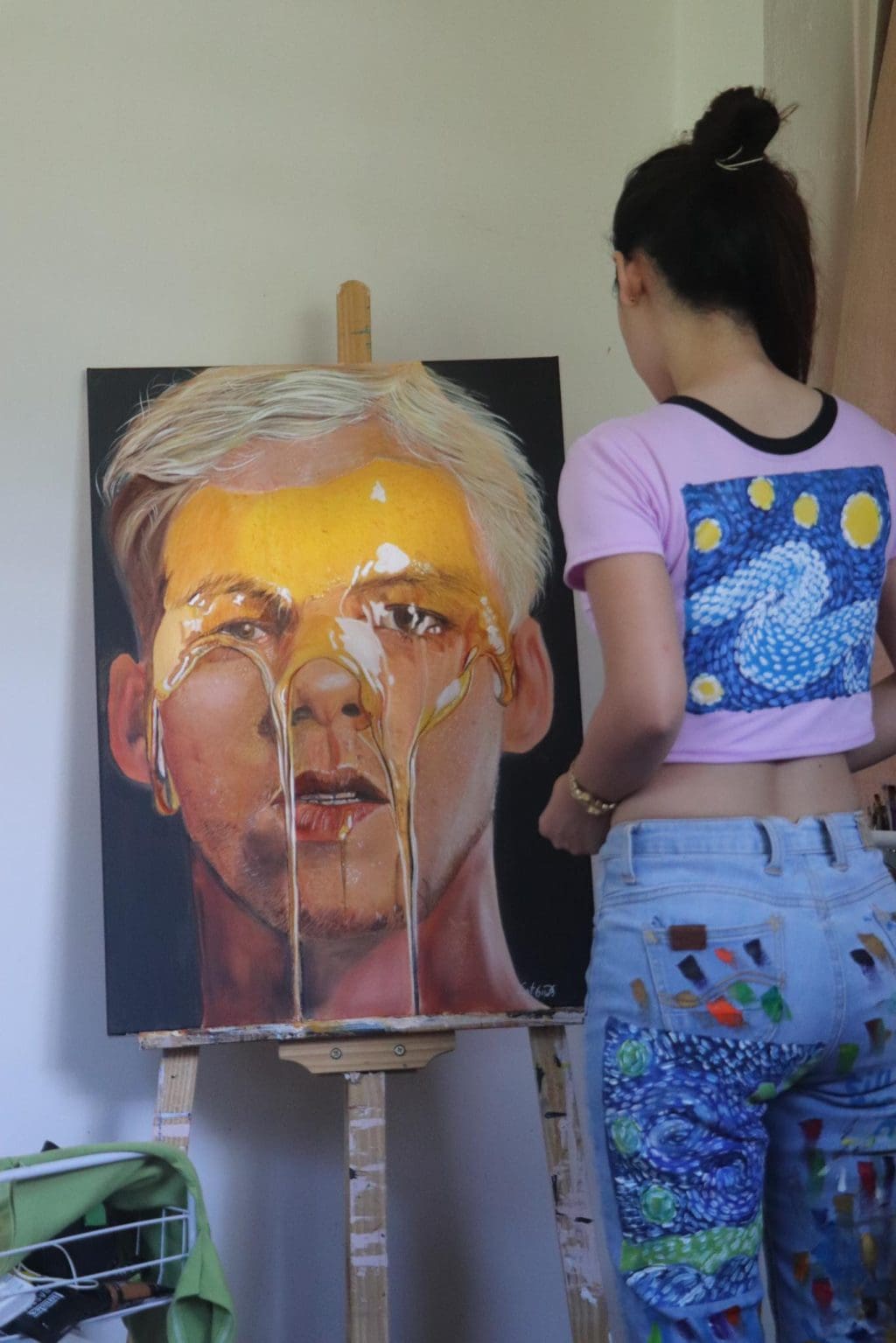 "Each brush on the canvas felt like taking back control and making something good out of the mess."

Beth Dacuma
For Miss Beth, the canvas was like her friend, letting her pour all her feelings out.
A Passion at 5 Years Old
Miss Beth shared that since she was 5, she wanted to become a painter. However, she could not pursue her dreams because of how expensive art education was.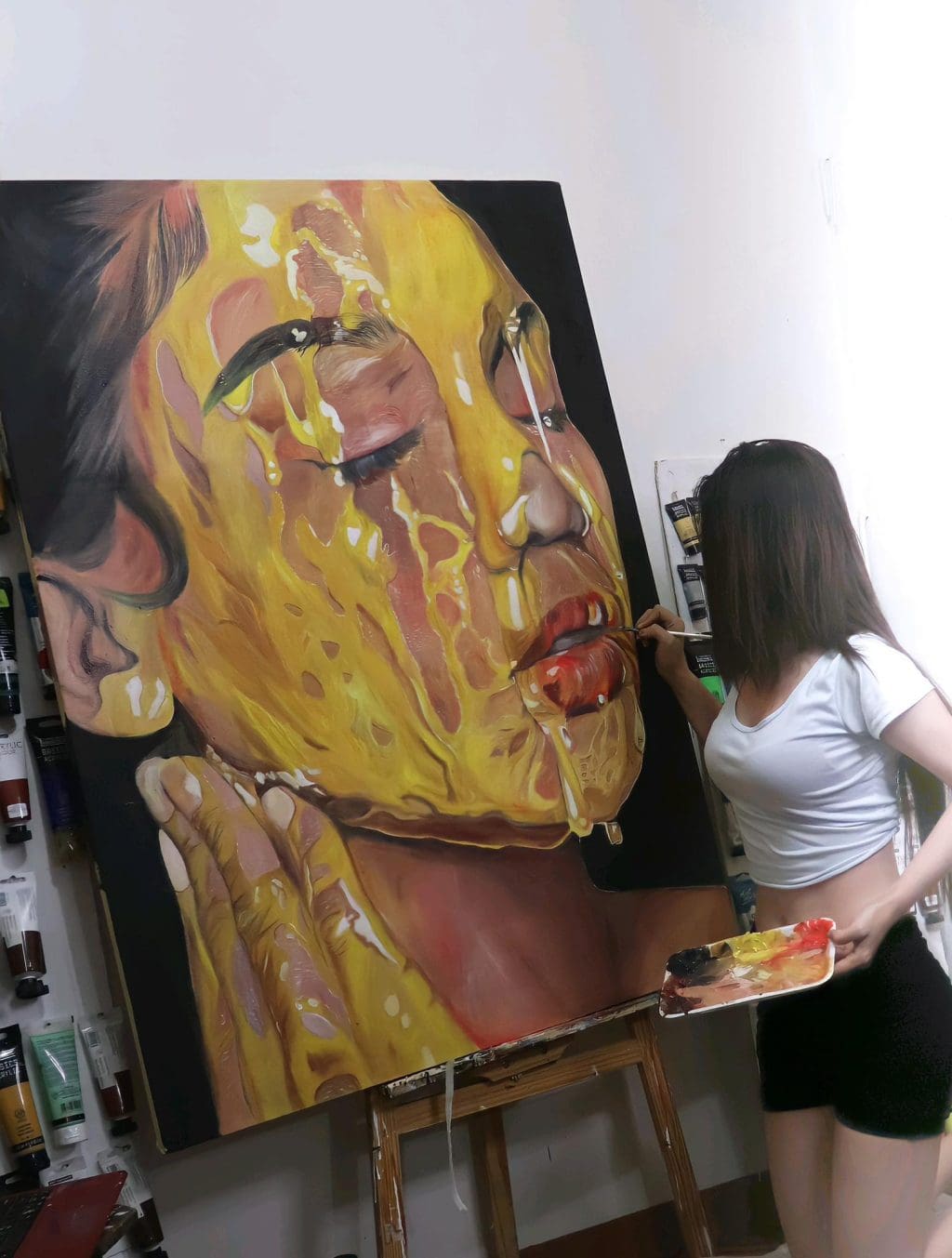 Moreover, after her near-death experience, she realized life's uncertainties and embraced a second chance. Because of her realization, she pursued what she had always wanted, and that was to paint.
Capturing Her Reality Through Realism
Out of all art styles, why choose realism? Well, Miss Beth had just the right answer for that.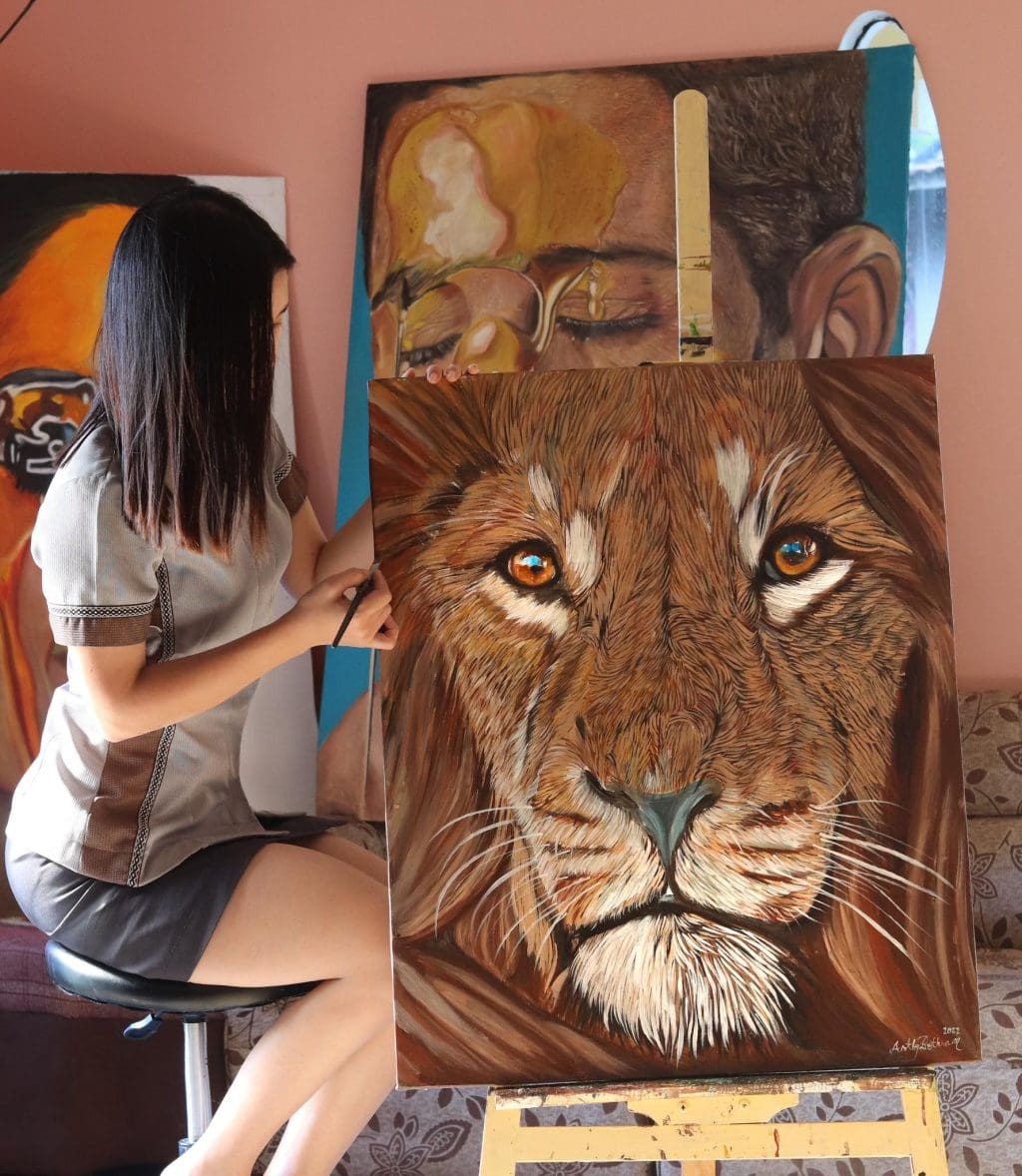 Through realism, she can express and illustrate her own reality.
"It helps me appreciate the small details I might have missed before, turning the ordinary into something extraordinary."
National and Global Recognition
Painting not only helped Miss Beth heal but also paved the way for her national and global achievements.
Her painting collections, such as bubble wrap, tiger, and honey, were featured on national television. Moreover, she was also recognized by The National Commission for Culture and Arts by having her works featured in the Siningspirasyon Segment.
Miss Beth Dacuma was also able to put her work out globally. Her exhibitions were featured in Egypt, Guatemala, India, Belgium, and Iran.
"As a member of the 'Voice of International Professional Art Association' in New York City, I am actively engaged in the international art community, reflecting my dedication to artistic excellence and global connection."
Furthermore, Miss Beth's most significant achievement is being recognized and selected as one of the 100 artists featured in Time Square in New York on July 2, 2023. She told us that the experience was unreal and overwhelming. She was astonished at how she earned a place with other talented individuals. Her achievement made all her hard work worth it.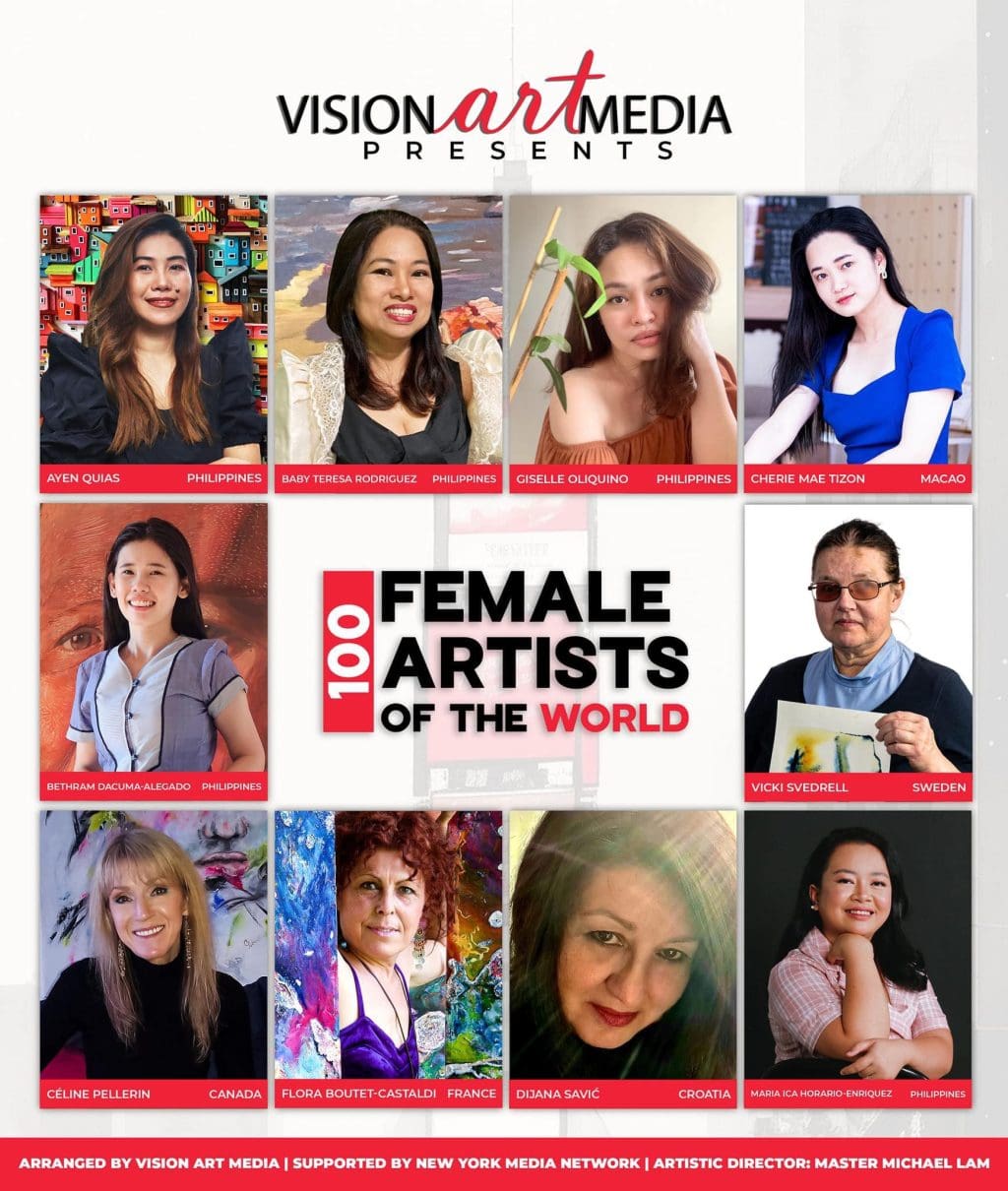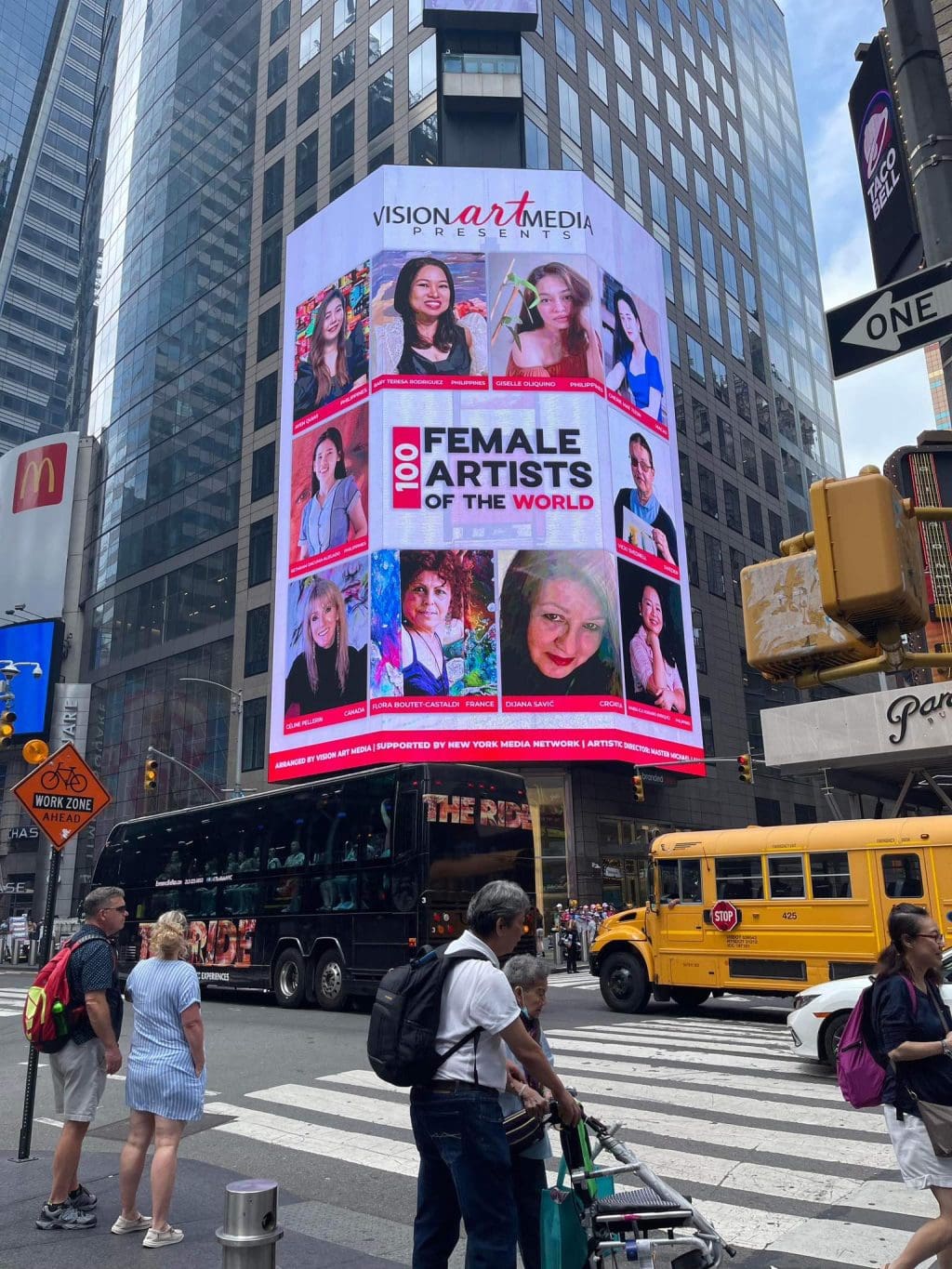 Beth Dacuma's Most Memorable Piece
Every artist has their most memorable piece; for Miss Beth, it was her Monalisa portrait with a bubble wrap effect.
Beth Dacuma— A teacher, An Artist
Aside from being an artist, Miss Beth is also a passionate and committed teacher. She shared how she effectively balances her painting commissions and being a full-time teacher. She is still able to pursue her passion for art and, at the same time, teaching.
To: Artists, From: An Artist
Here's a little message from Miss Beth to aspiring artists who are scared to learn by themselves— Go out of your comfort zone, make mistakes, and learn from them.
"Embrace the uncertainty. It's scary, but that's where the magic happens. Your unique style and voice won't be found in a comfort zone. Make mistakes, learn from them, and let your art evolve. It's not just about creating something beautiful; it's about expressing yourself authentically."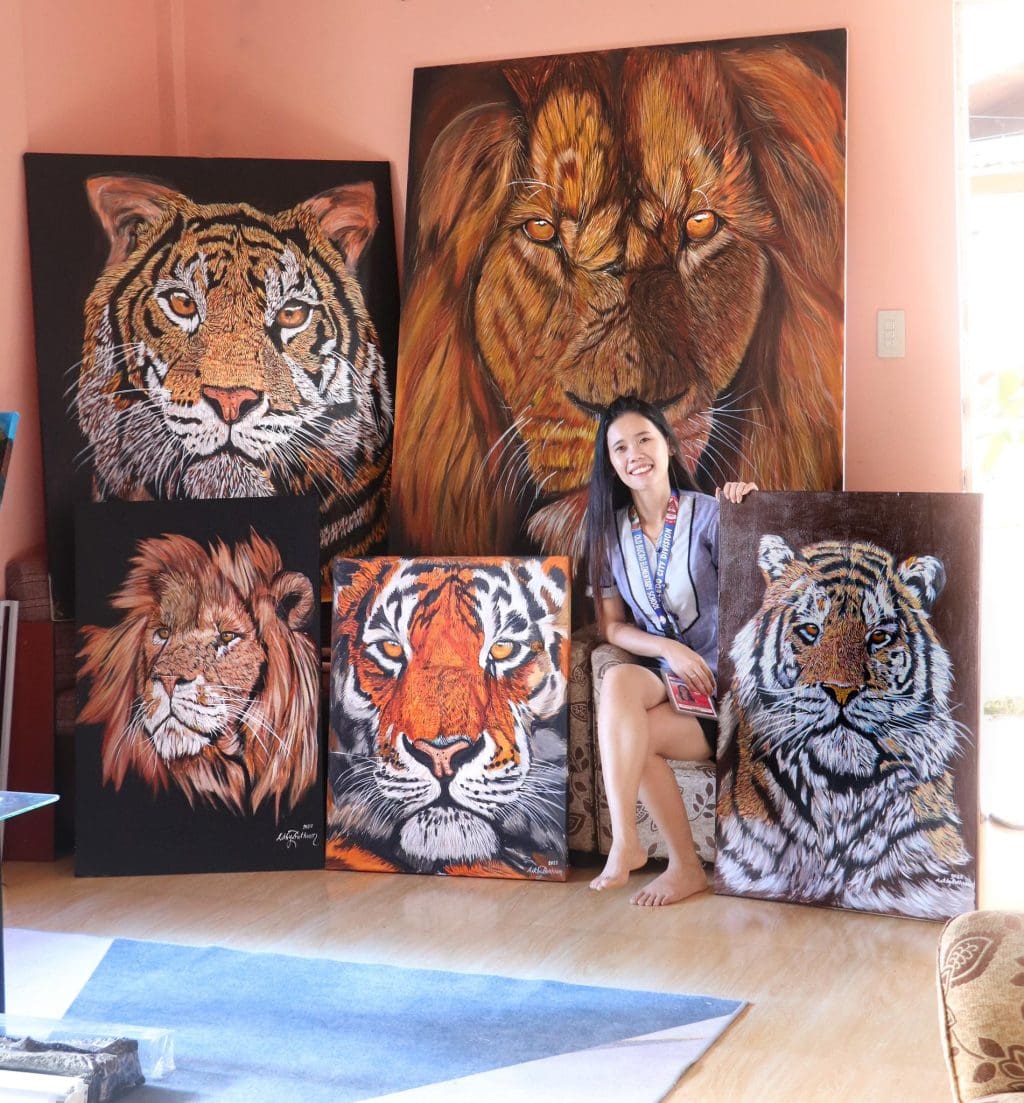 Art is more than a strike and stroke of a brush. Art can become an avenue for people to find themselves, for people to heal fully, and for people to pursue the things they have always wanted. Miss Beth Dacuma's story tells us that there is beauty beyond the disasters; you just need to look harder.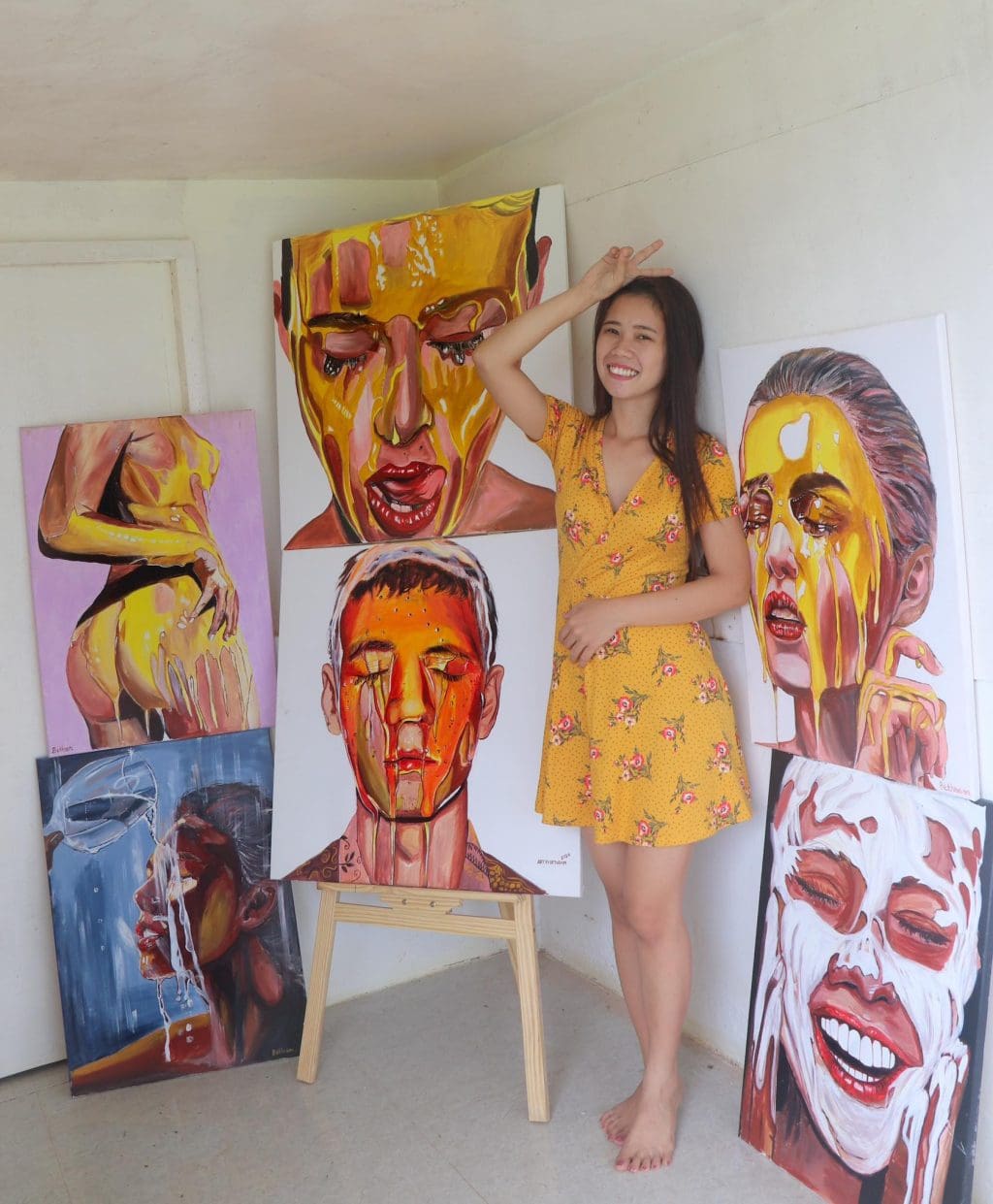 Dear readers, life is a painting, and you are the artist. So pick up that brush, paint your dreams, goals, and passion, and turn them into reality.
Keen to see Miss Beth Dacuma's artwork? You can visit her Facebook art page, ART BY BETHRAM. She is also on TikTok and Instagram.