If there's something guests look forward to during an event aside from the event itself, it's definitely the food. And it's even better if the food is presented in the most creative way possible.
Speaking of creativity, this might be the newest and most creative way to display mouth-watering food during an event— a grazing table. But of course, with big events, there is a need to ask for professional help. Lucky for us, Cebu has its own expert in arranging creative tablescapes— The Grazing Tables Ceby by Haydee.
The Grazing Tables Cebu by Haydee: Elevating Events in Luxury Within the Budget.
The Grazing Tables Cebu by Haydee is the perfect choice if you want to level up your tablescape game under a budget but maintain top-quality service.
What sets The Grazing Table by Haydee apart from similar businesses is that each product and service is tailored-fit for each unique client.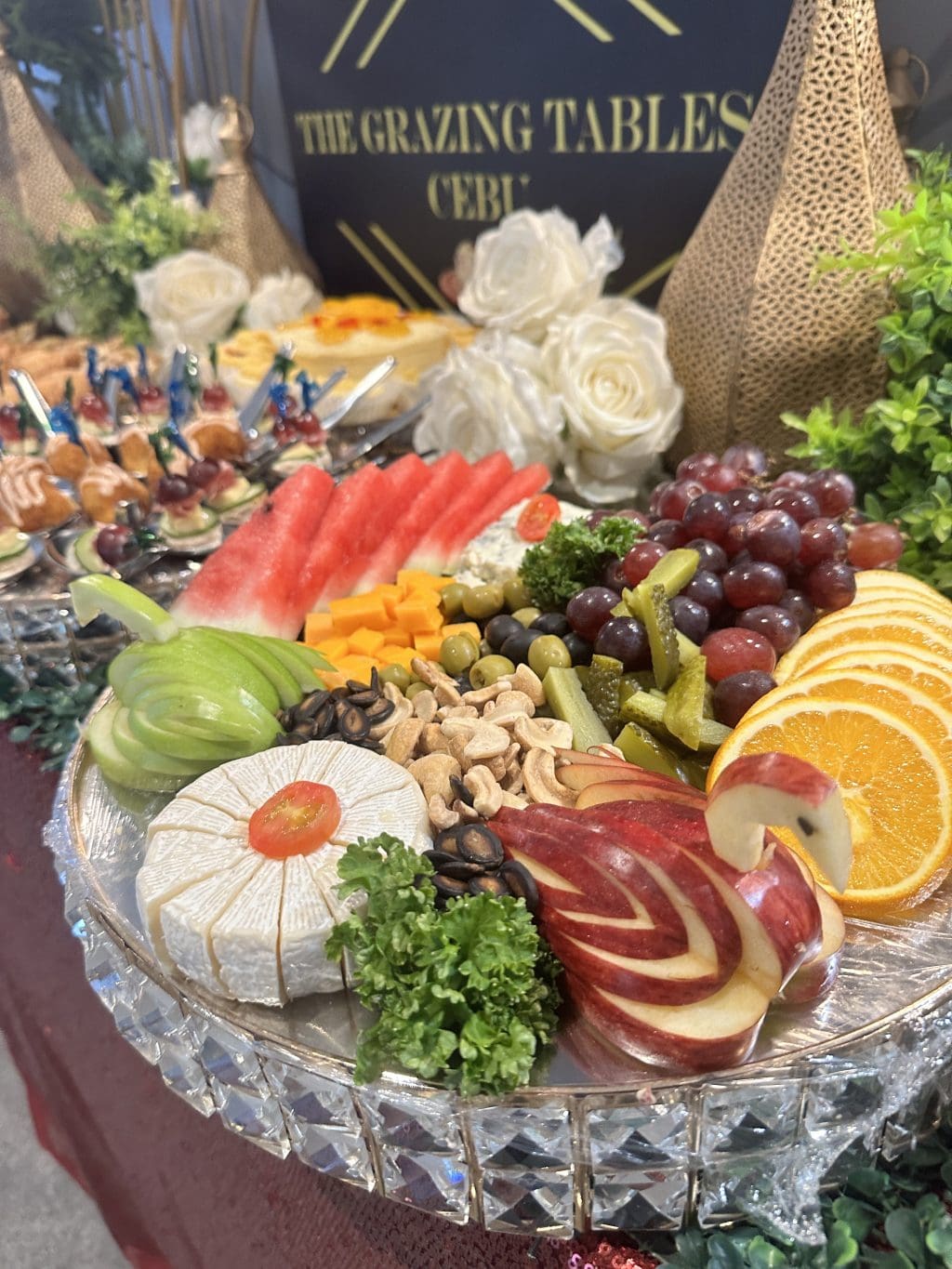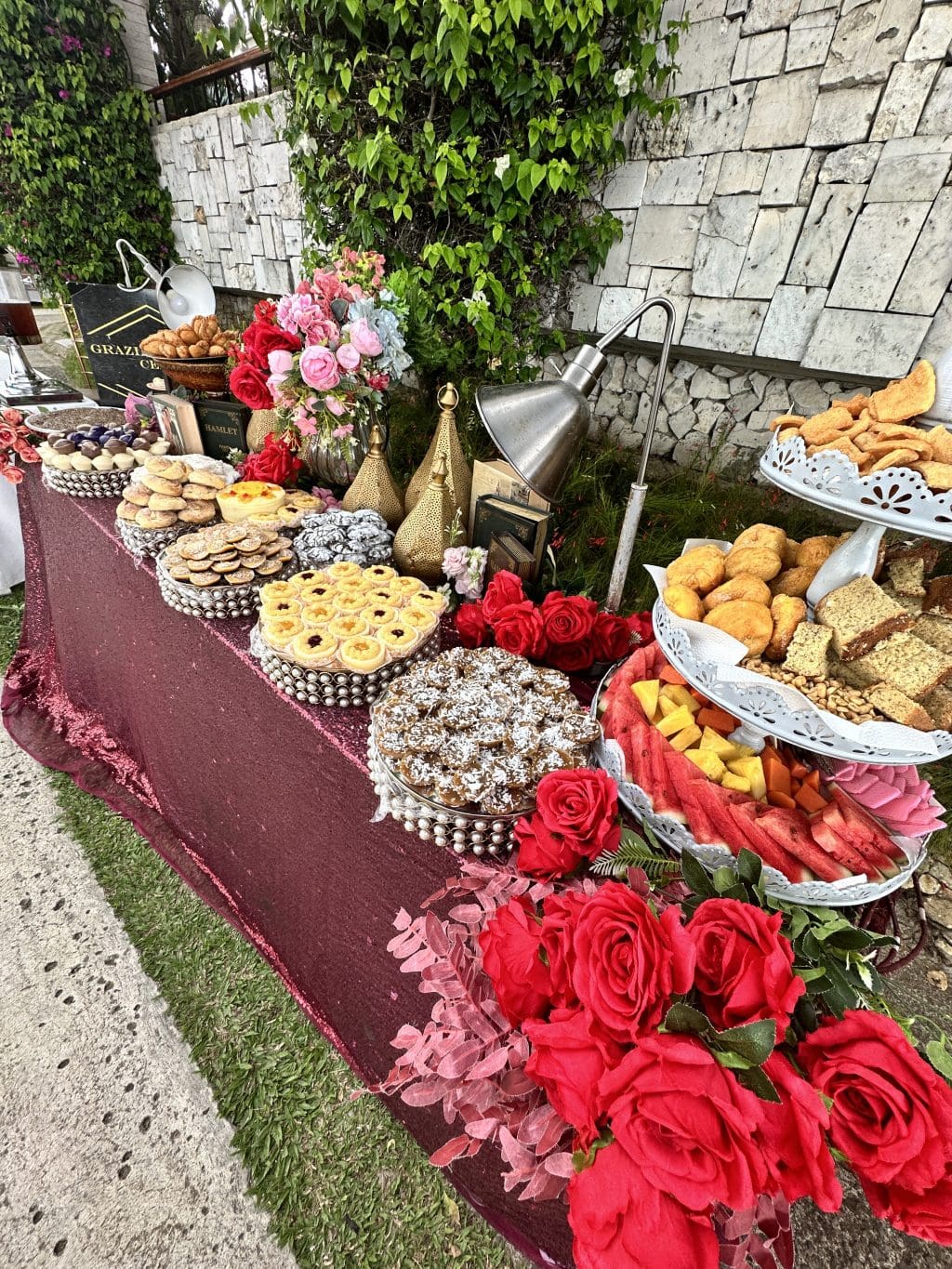 "We aim to go beyond customer expectations, allowing them to celebrate in style without compromising their budget."

– HAYDEE ABENIO.
The Grazing Tables Cebu by Haydee is best known for its table styling service. They make sure to follow what their client wants in terms of the design or the event's theme. Moreover, they also offer their best-sellers such as:
Premium cold cuts and cheese
Colored mini burgers
Ham & Cheese Sandwiches
Pro tip: Their colored mini burgers are absolutely a must-try.
The Grazing Tables Cebu by Haydee: From Concept to Reality
Like any other business, The Grazing Tables Cebu by Haydee started as a mere concept in 2015. According to Miss Haydee, she came across captivating grazing table pictures online.
The owner was mesmerized and intrigued by the idea of an artful display of food. Thus, she wanted to venture into a similar business. Miss Haydee started setting up dessert buffets for her family and friends, but it did not quite work out.
However, who would have thought that Miss Haydee's concept could impact a to-be-wedded couple's lives?
Upon joining a Facebook group for people in the wedding industry in Cebu in 2019, Miss Haydee came across a heart-wrenching post by a wedding coordinator. The coordinator's client had to postpone their wedding due to the loss of their premature child. Not only that, but the couple also had to pay hospital dues, and they lost their home to a fire.
"The post deeply moved me, and I decided to sponsor a grazing table for the wedding reception,"

SAID MISS HAYDEE. SHE SENT A MESSAGE TO THE WEDDING COORDINATOR AND BECAME A PART OF THE EVENT. 
According to Miss Haydee, the event was a 'turning point' for the business. She helped the couple celebrate one of the most important chapters of their life, and Miss Haydee also showcased what The Grazing Tables Cebu could offer.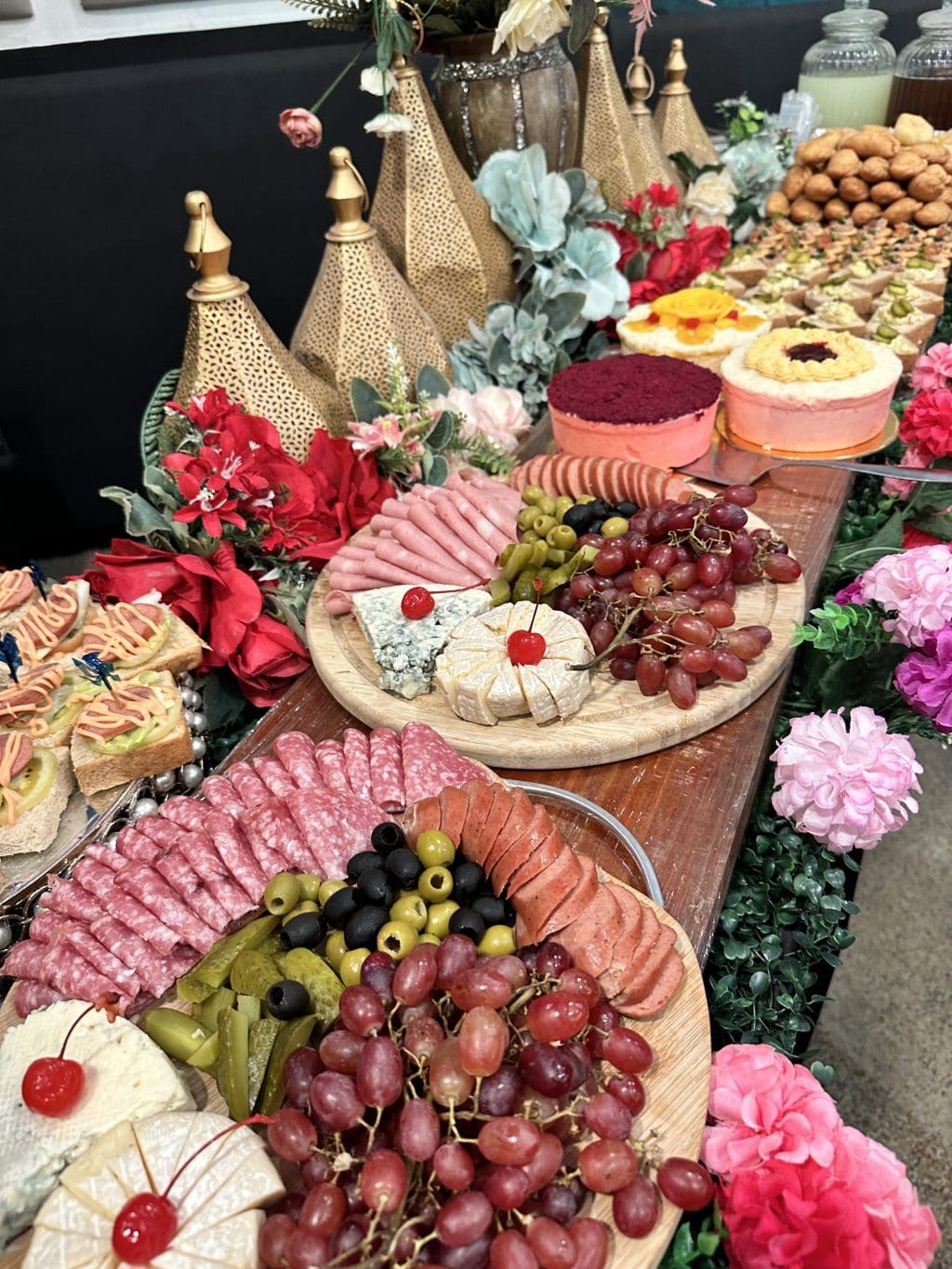 Miss Haydee also had the pleasure of one of the most prominent figures in the wedding industry in Cebu, Sir Carlo Abaquita. He became the Graxing Tables Cebu's first booking. He was fascinated by the grazing table concept and, according to Miss Haydee, 'opened the doors' for their business.
And, of course, Miss Haydee extends her appreciation to her supportive husband, Eric, who is a chef from Jpark Island Resort Coral Restaurant. Eric has helped her establish The Grazing Tables Cebu by Haydee.
Now getting the attention it very much deserves, The Grazing Tables Cebu has started catering to weddings, corporate events, parties, and other gatherings.
Learn and Grow with The Grazing Tables Cebu
Not only does The Grazing Tables Cebu help clients by providing them with quality service without compromising their budget, but they also give back to the community. They provide opportunities to working students by making them a part of The Grazing Tables Cebu team.
"By hiring working students, we empower them to earn and develop essential skills while contributing their creativity to our business."

– MISS HAYDEE ABENIO. 
Save time and money by booking grazing table experts without making your wallets cry. Avail The Grazing Table Cebu's services and take your celebrations to a whole new level.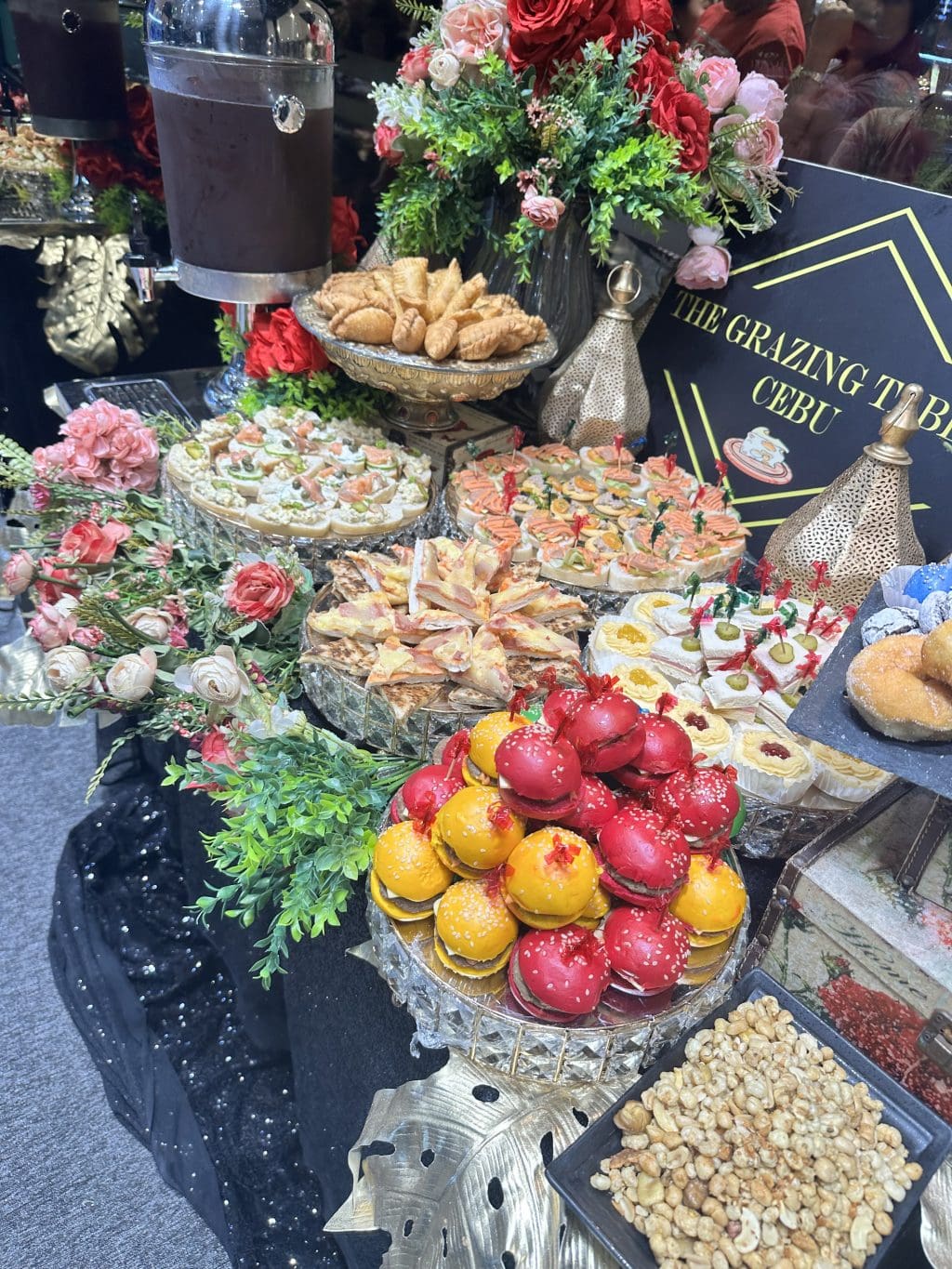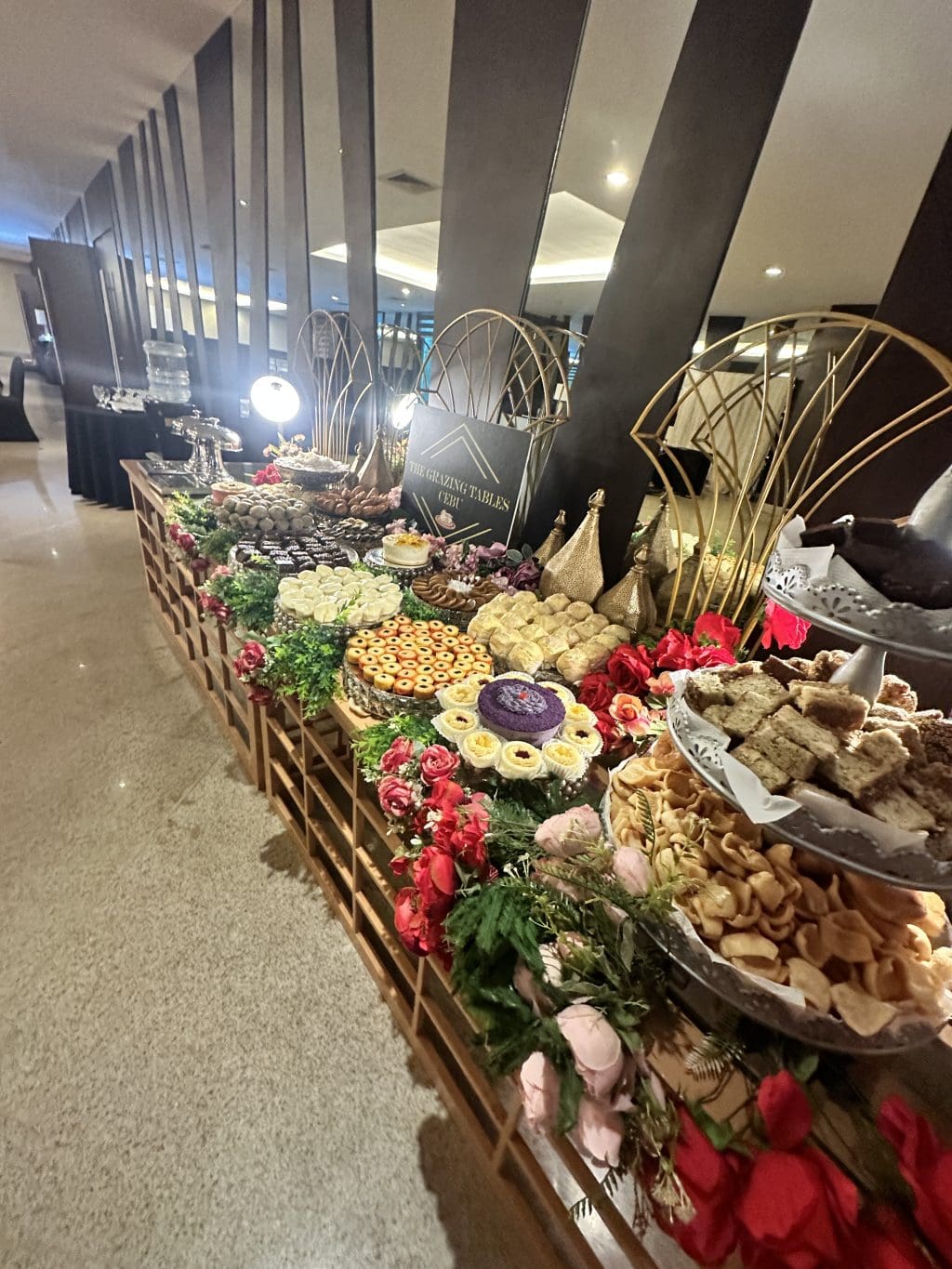 RATES & OTHER INFORMATION
Best-services
Premium cold cuts and cheeses
Colored mini burgers
Ham & cheese sandwiches
Other Information: