Art comes in all shapes, sizes, and forms. Some people are artists by profession, while others make art as a hobby. Making your little masterpiece is both fun and therapeutic.
Let's see, you already did painting, sketching, and even digital art; what more is there to try out? Well, maybe it's time for you to try Fluid Art. Fluid Art is an even more fun way to do an abstract painting where you use acrylic paint and pour it on a canvas, and this fluid art studio offers just that.
The Bear cave is Cebu's first-ever fluid art studio. They offer workshops where people can design their fluid art.
It all started when Kim and Clyde attended a fluid art class in Sydney. They both got fascinated by fluid art and wanted to bring their experience to Cebuanos, and thus The Bear Cave Cebu was born.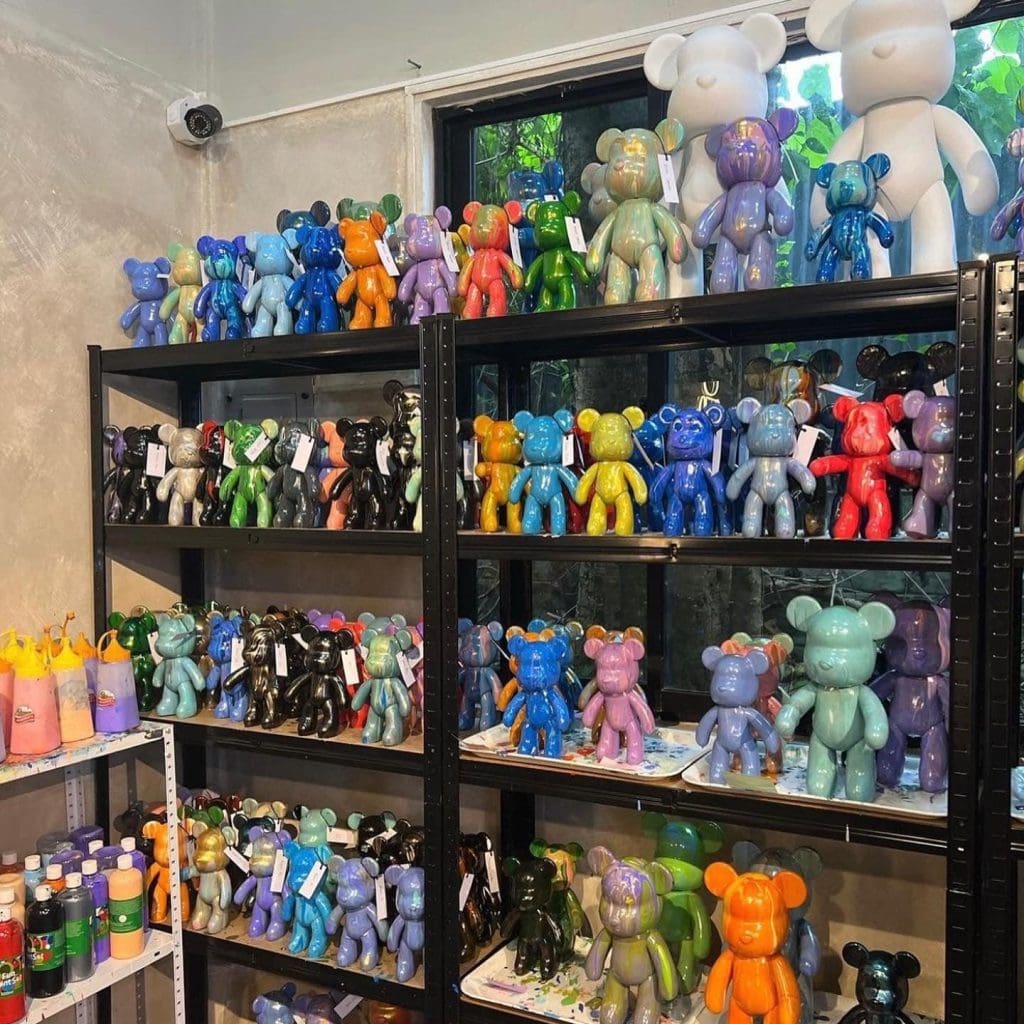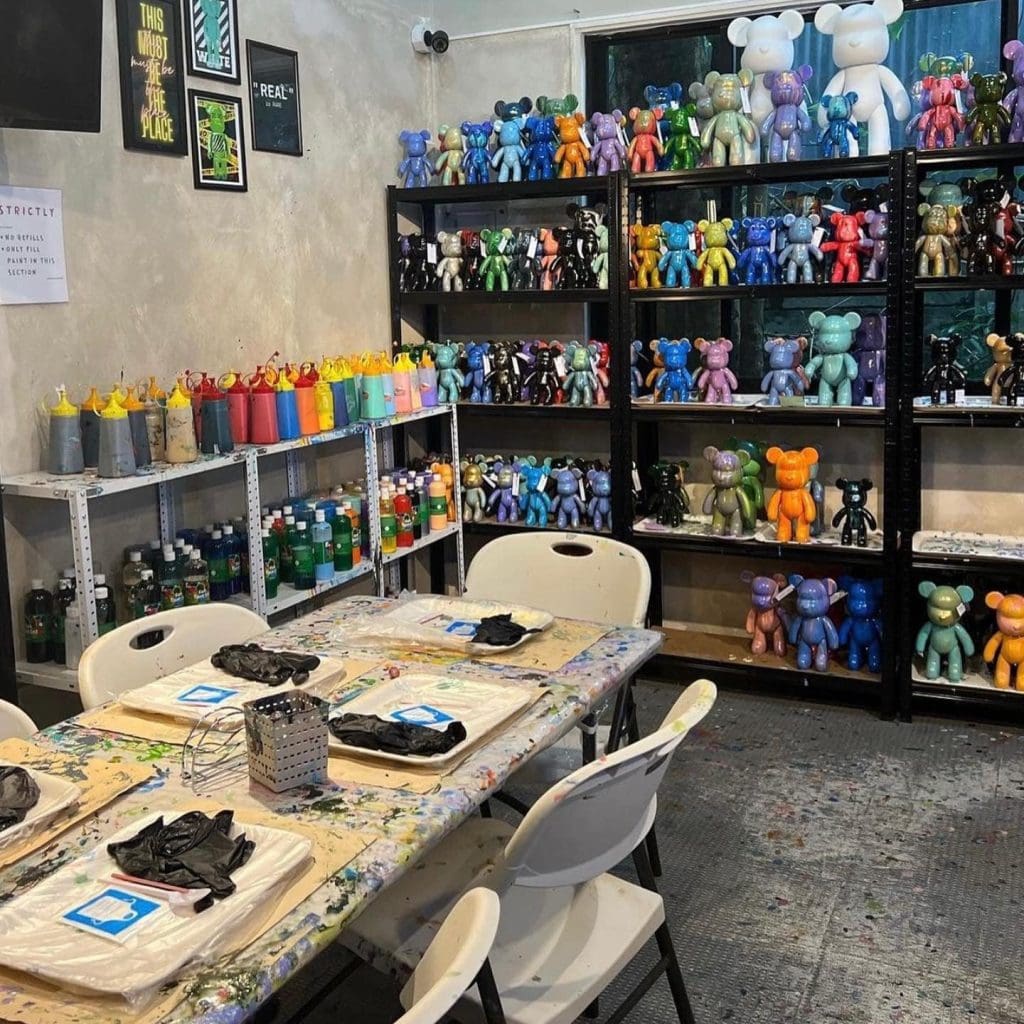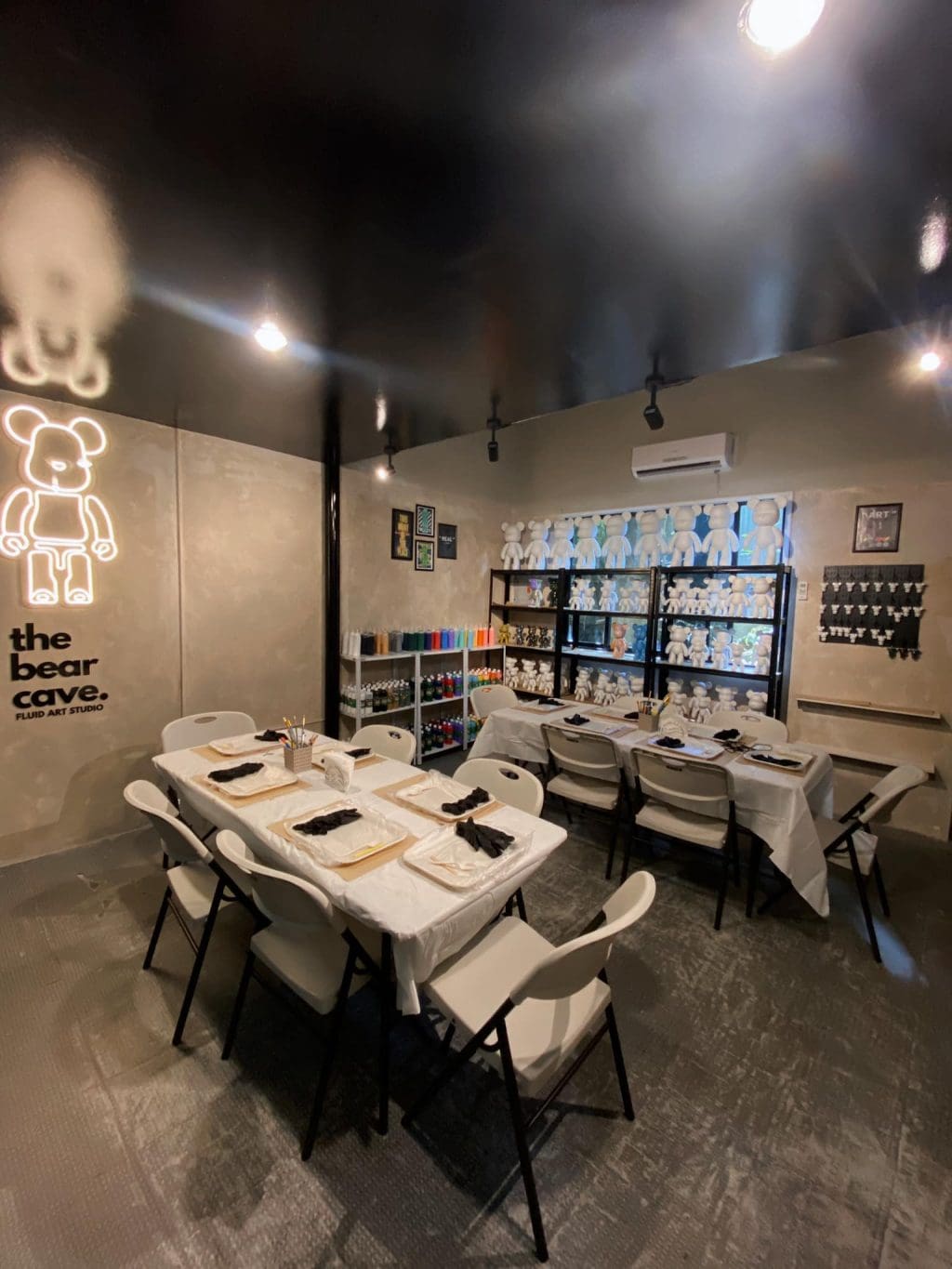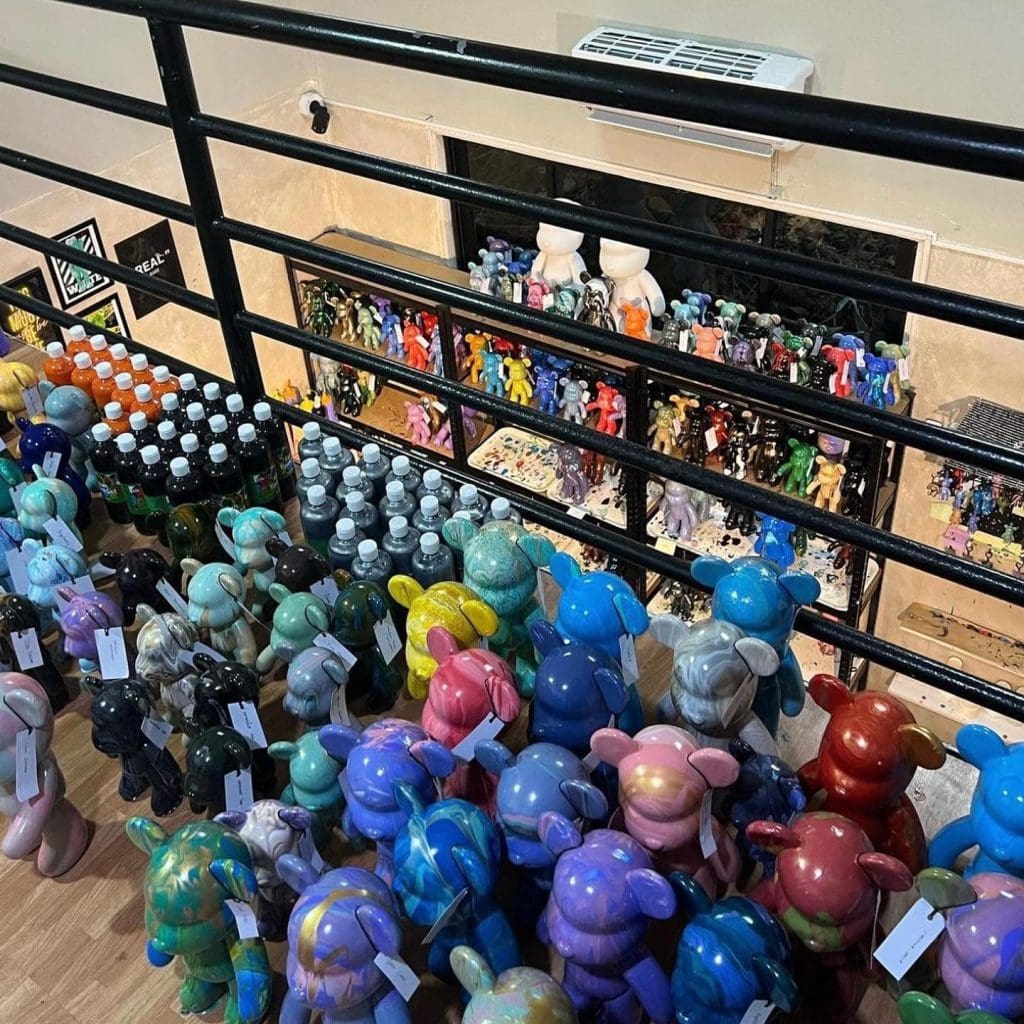 In an interview, Clyde acknowledged how naturally curious and creative Cebuanos are, which is why The Bear Cave was worth the risk. He also added that The Bear Cave helps clients get out of their shells and try new things.
The best thing about the art studio is they use adorable bears of different sizes as canvases. The Bear Cave has five different bear sizes such as the keychain (₱350), Small Bear (23cm for ₱700), Medium Bear (34cm for ₱1,100), Large Bear (54cm for 5,500), and Jumbo Bear (72cm for 15,000). They also have a limited-edition clown figure of 32cm for ₱2,000.
Upon arriving at the studio and as the session starts, clients are welcomed with various paint colors and can mix any color they want. Clients also have the liberty to design their bears which is why the sky is the limit for your artwork.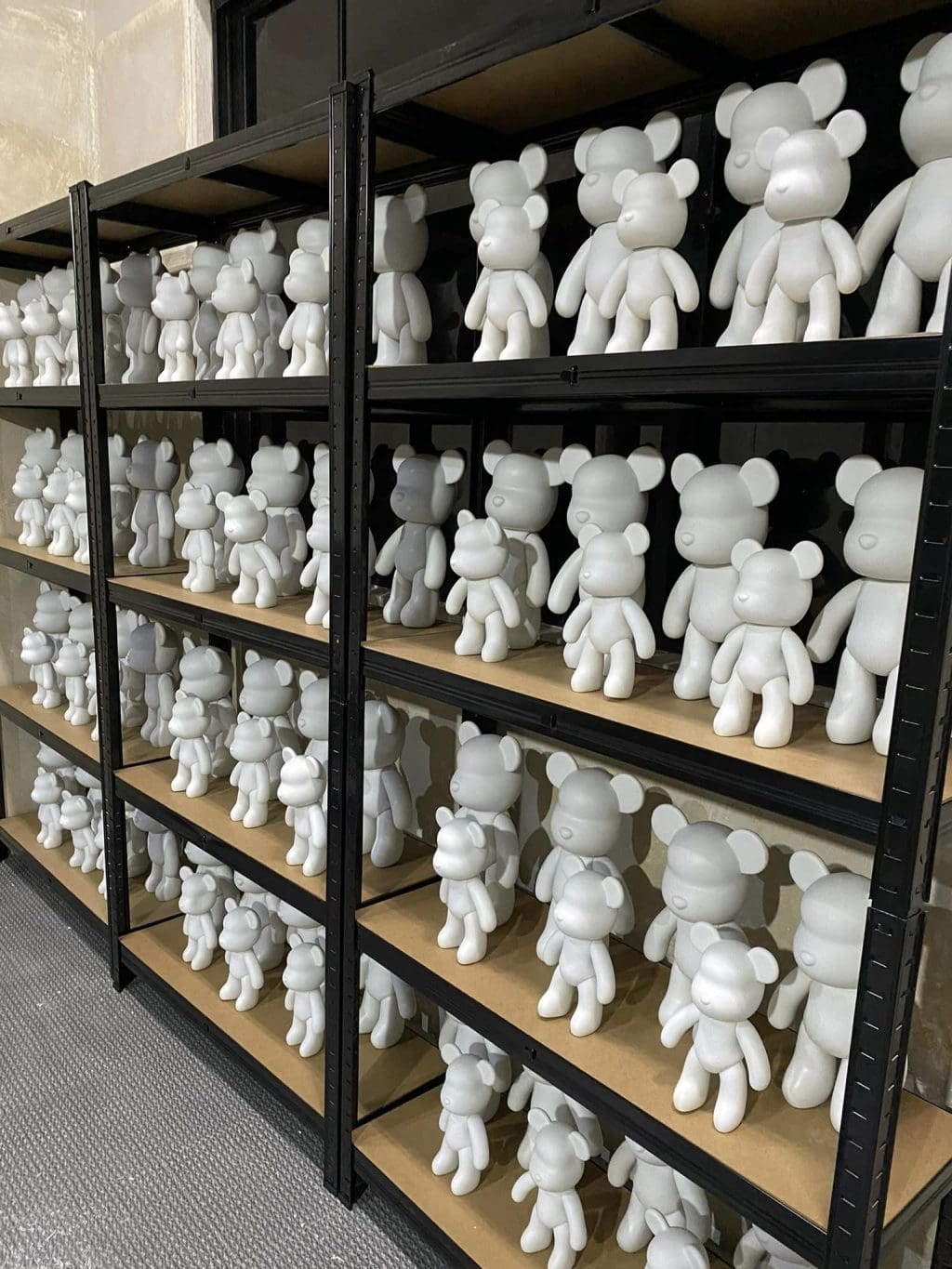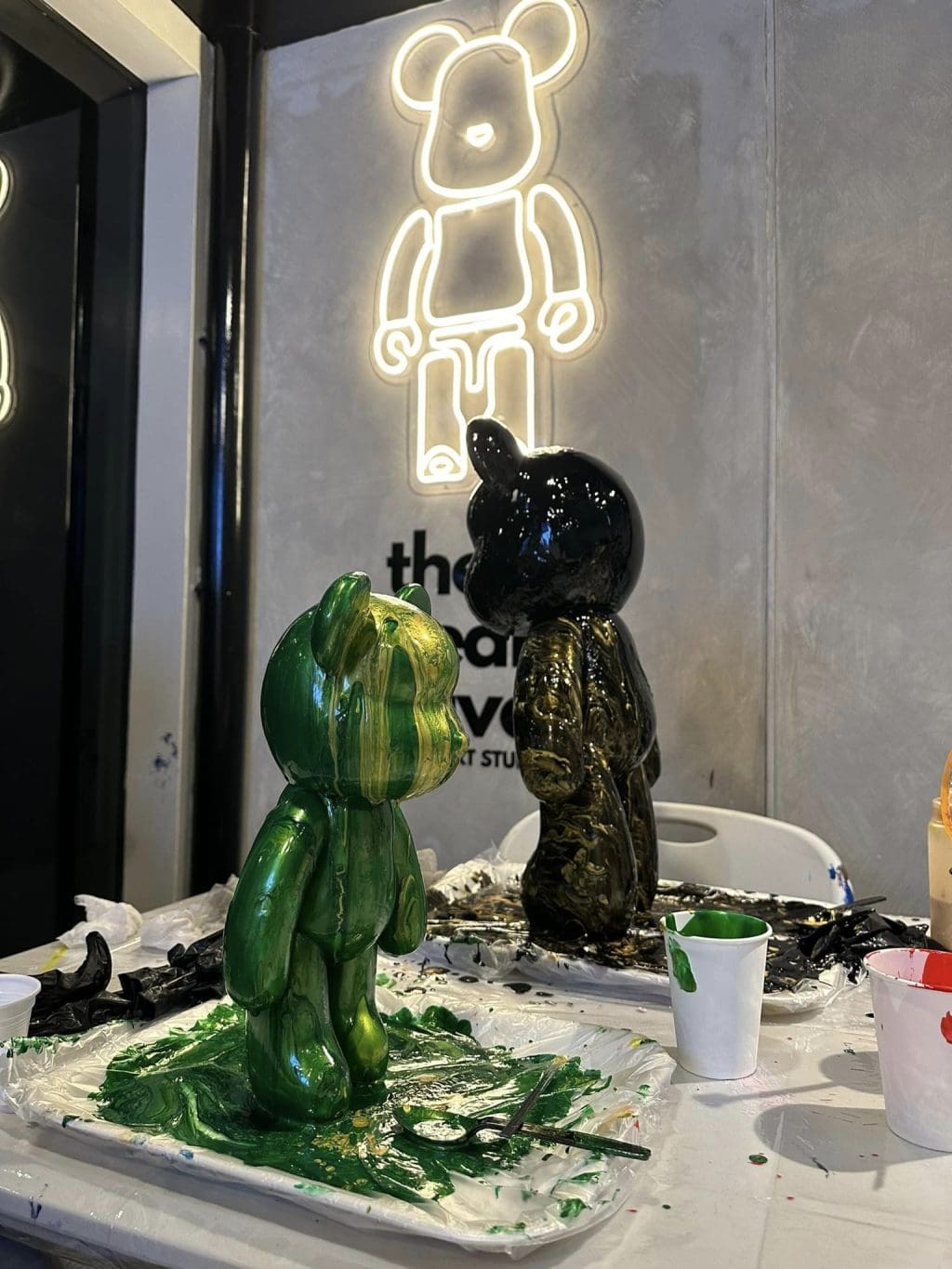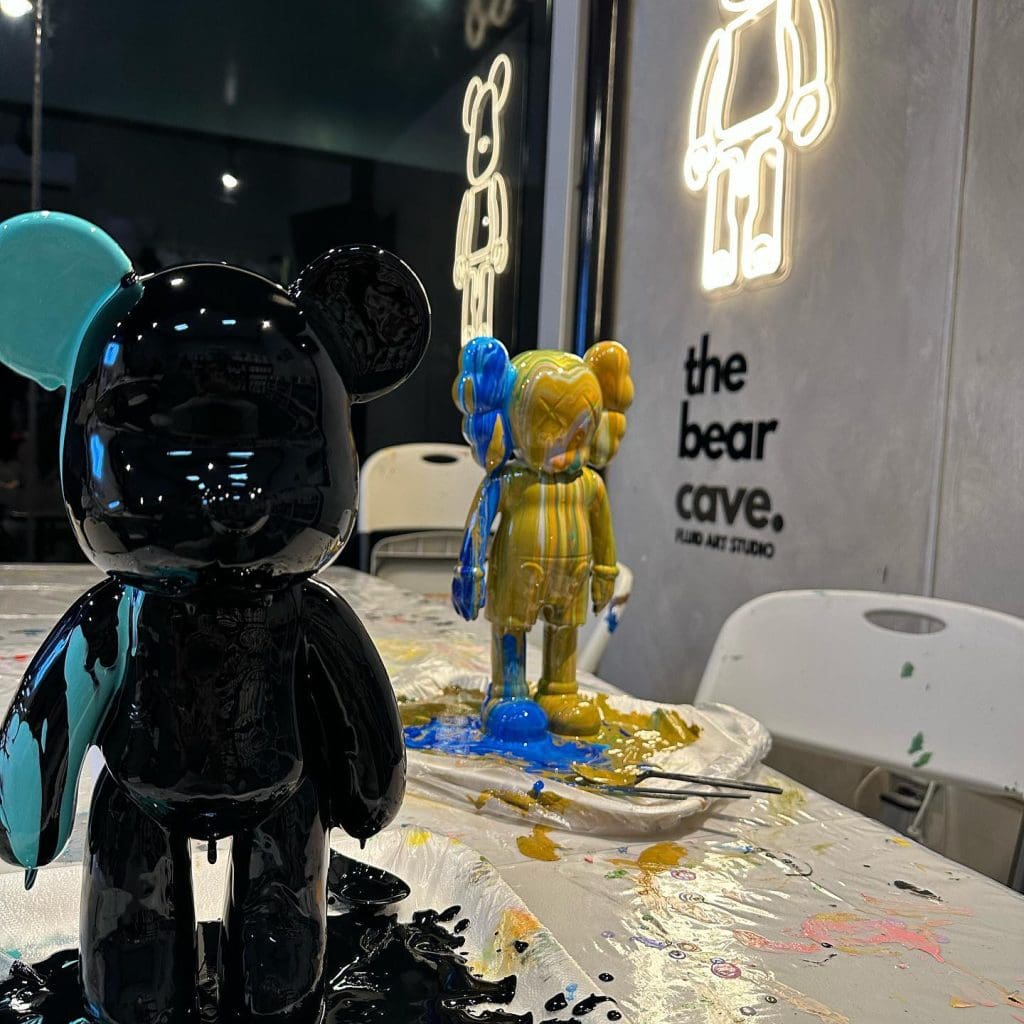 The Bear Cave caters to people of all ages. Going to the studio and trying out fluid art is a great way to spend time with family and friends. The studio might even be your next date spot with your significant other.
Even action stars tried the therapeutic fluid art. The Bear Cave shared a video on its official Facebook page showcasing celebrities like Albert Martinez, Jake Cuenca, and Enzo Pineda as they each make their fluid art masterpiece.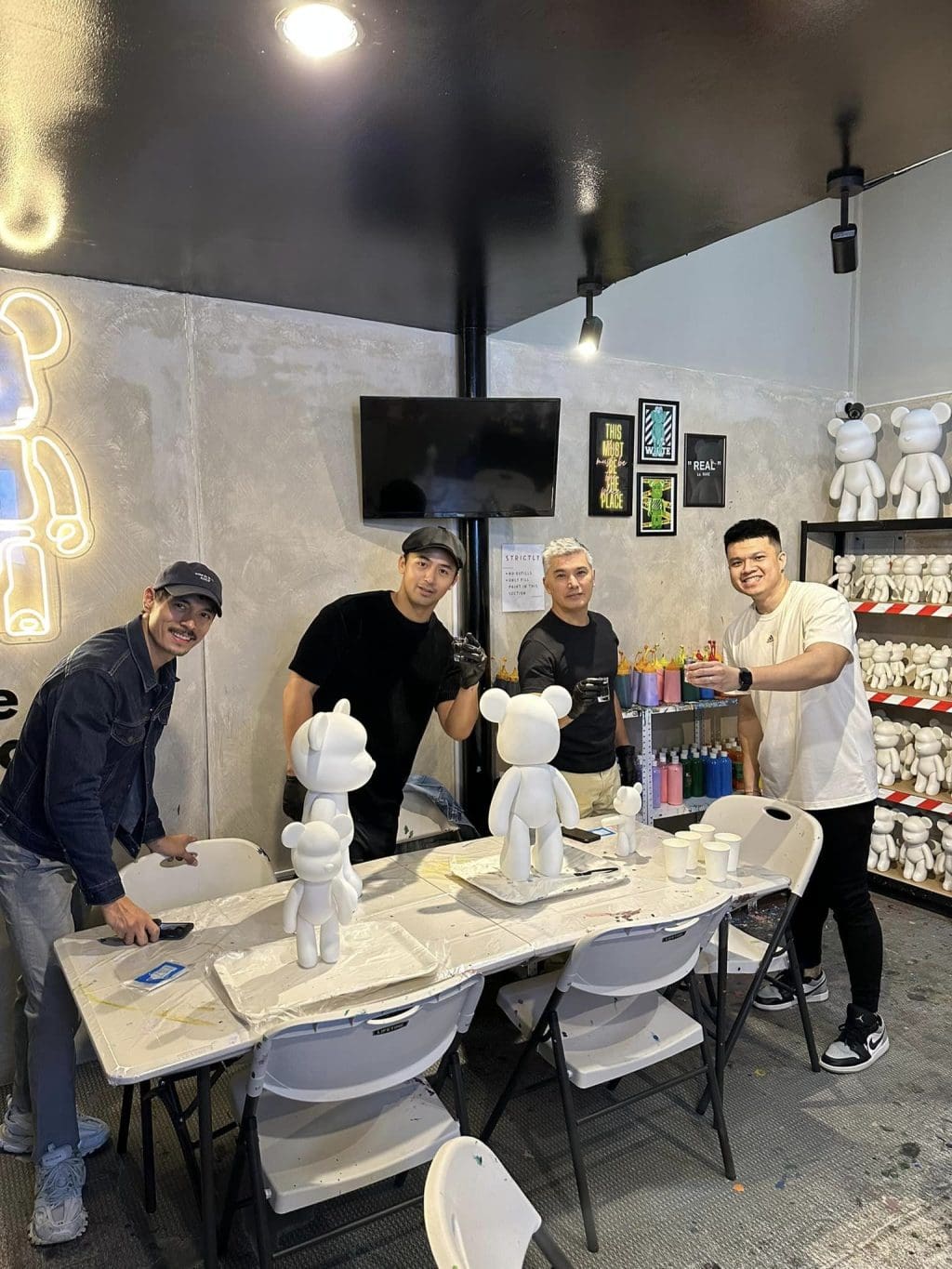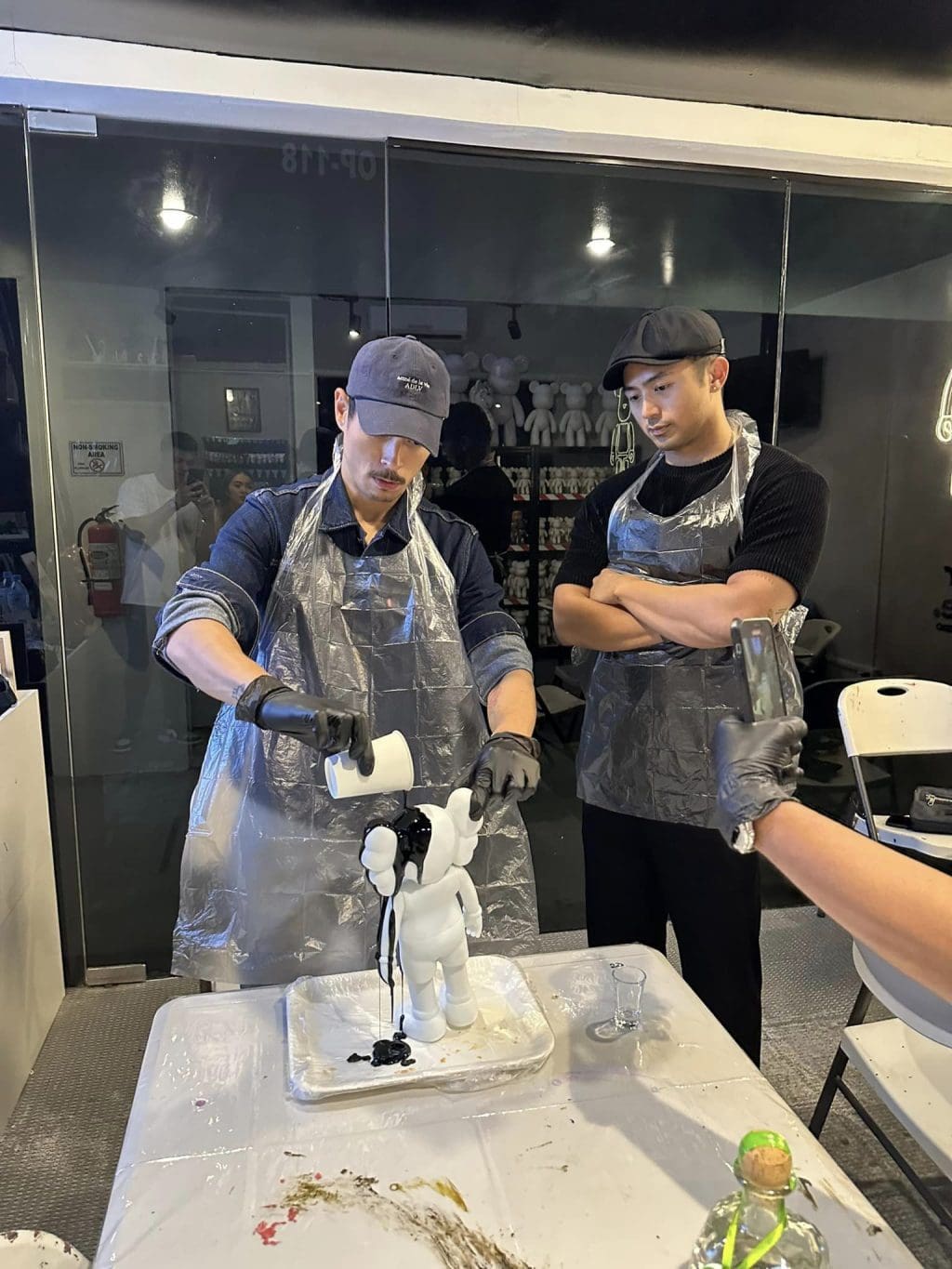 The Bear Cave Cebu is located at One Paseo, Paseo Saturnino, Banilad, in Cebu City. They are open from Monday to Friday, 11:00 AM to 7:00 PM. They are also open on weekends and holidays from 10:00 AM to 8:00 PM.
Pour your feelings into beautiful artwork at The Bear Cave and bring your art imagination to life —in bear form.