How often do you change your mobile network?
People switch to different mobile networks because some don't work as well as others. However, buying a new sim and ringing all your contacts just to let them know you changed your number can be quite a pain.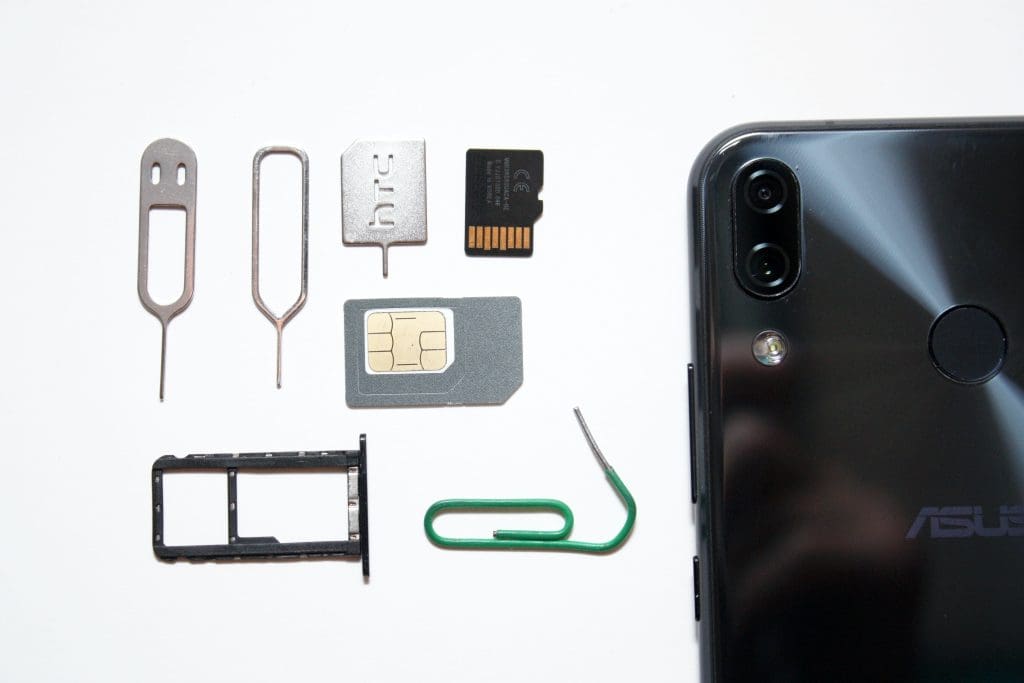 But what if we told you that you can switch to a different mobile network without changing your number? Yes, it is definitely possible because of the Mobile Network Portability Law.
The Mobile Number Portability Law (MNP) Explained
The Mobile Number Portability Act or RA No. 11202 became effective on September 30, 2021. The act allows phone users to change networks while retaining their present phone numbers.
Switching networks is called "porting" and is free of charge. Moreover, the act's coverage includes the networks Globe (and its affiliates ™ and GOMO), Smart (and its affiliates TNT and Sun), and DITO.
Who are eligible?
Here are the qualifications for you to be able to switch to a different network.
You must have NO Unsettled obligations with the current network.
You must have an active SIM.
You are an assignee of the mobile number that will be ported.
You must have NO existing prohibitions from a court and are not blacklisted due to fraudulent cases.
You must have NO pending request for transfers of assignment of the existing mobile number.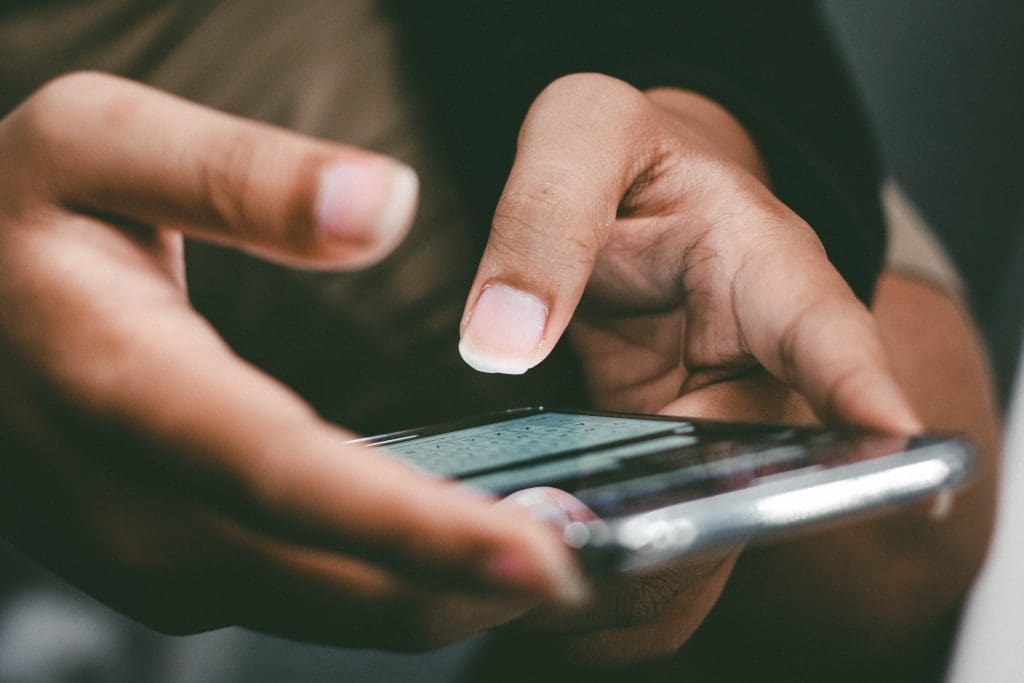 Switch Mobile Networks Following These Steps
Step 1: Request a nine-digit unique subscriber code from your present existing mobile network.
Get USC from GLOBE
Text USC to 5050. You'll receive a message instructing you to visit the Globe MNP page.
Accomplish the feedback form and proceed to the appointment portal.
Accomplish captcha and click on "Get Started".
Select Switch my number via the virtual store for the type of appointment. Under the Assistance section, select I want an agent to call me via Mobile.
Select Globe store and set an appointment date and time.
Accomplish the form by providing your personal information and contact details.
In the Description of the concern, indicate that you are requesting a USC.
Tick the checkbox and click Next.
You will receive a text message from Globe containing your USC. You can also go to a nearby GLOBE branch and ask for USC. Just present a valid ID.
Get USC From SMART
Open the Smart Virtual Appointment Portal.
Choose a Smart store and select Click here to set an appointment.
Choose MNP Port Out – Virtual Appointment.
Choose an appointment date and time.
Provide your name, email address, and mobile number/.
A box will appear asking for the details of your request. Type in Requesting for USC.
Tick the checkbox and click Book.
You will receive a text message from Smart containing your USC.
Get a USC from DITO
For DITO, you have to contact DITO hotline 185 or send a message to DITO's official Facebook page.
Step 2: Submit Your Application and USC to Your Preferred Network
The application process is determined depending on the network you want to switch to. You have to present a government-issued ID and proof of ownership of the mobile number.
Once you submit your application, the porting process will begin. You will get a notification as to when your new SIM is ready.
Switch to Globe
This is for non-Glove users who want to switch to Globe.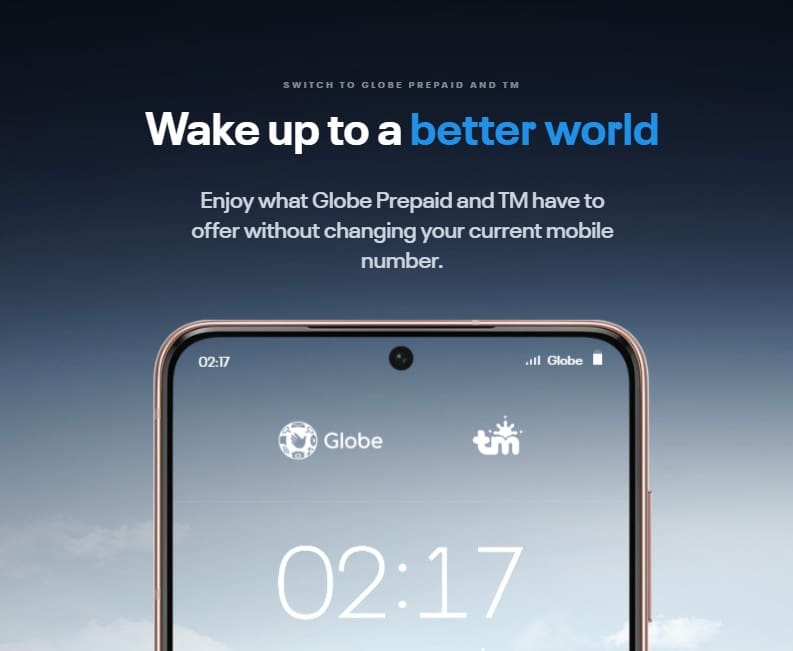 Go to Switch to Globe and TM page on Globe's official website.
Click on the Switch to Globe now.
Input your mobile number and provide the One-time password (OTP) that will be sent to you via text message.
Click Let's Go!
Input your USC that's been provided by your present mobile network.
An online form will appear and you have to accomplish the form by providing the necessary information.
Note: For Globe Prepaid Only: Once approved, you will receive a 6-digit porting code.
Wait for your new SIM card to arrive.

For Globe Prepaid: You will be receiving an email notification once your SIM is ready. Delivery time is 3 days (Metro Manila) or 7 days (outside Metro Manila. Activate your sim by using the 6-digit porting code.

For Globe Postpaid: Prior to activation, you will already receive your SIM. A text message will ask you to insert the postpaid SIM into the device. You will receive a welcome message once the number is completely activated.
Switch to SMART
This is for non-Smart users who want to switch to Globe.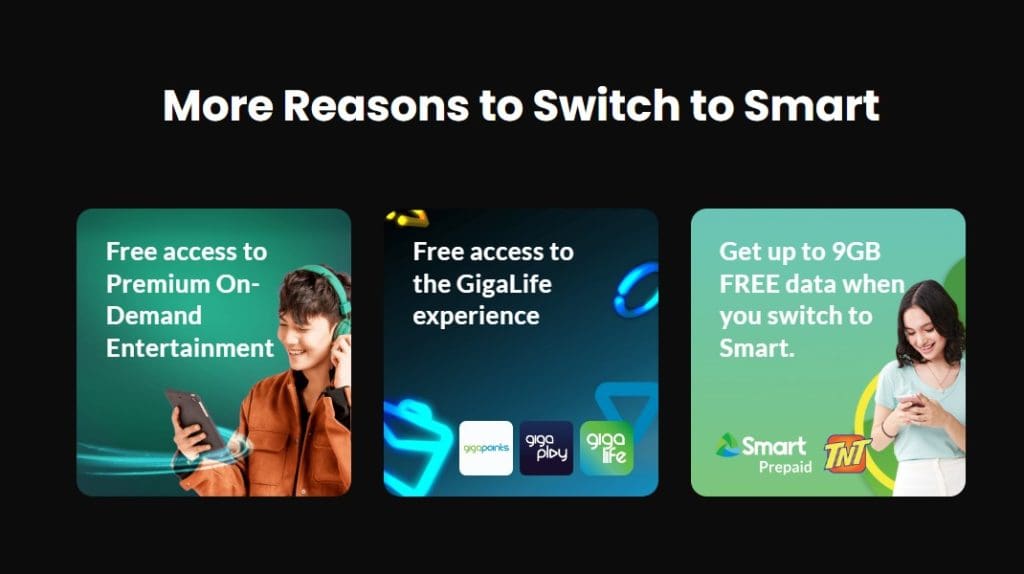 Head to the porting application form.
Input all necessary details

Name

Email Address

Contact Number

USC

Mobile number you wish to be ported

Current network

Preferred type of SMART service (Smart prepaid, TNT, Smart Signature, or Smart Infinity)
Click Next
Choose how you want to receive the new SIM.

Pick up at the nearest Smart store.

Through one of the partner stores like 7-Eleven.

Input the remaining necessary information and click Submit.
You will receive a call from a representative from Smart to confirm your porting request. It's important to note that they might ask for additional information when needed.
Switch to DITO
This is for non-DITO subscribers who want to switch to DITO.

Download the Dito app and select Switch DITO with your old number.
Input all necessary information, including the USC.
Input SIM delivery details and pay the delivery fee.
Wait for your new SIM. You will receive your new DITO SIM within 2-5 business days.
Open the DITO app and tap order received, and start the porting process.
You need to scan the barcode for validation.
Wait for porting to be complete within 1-2 days. You will receive an email and follow the service activation instructions.
Switch to GOMO
This is for non-Gomo subscribers who want to switch to GOMO.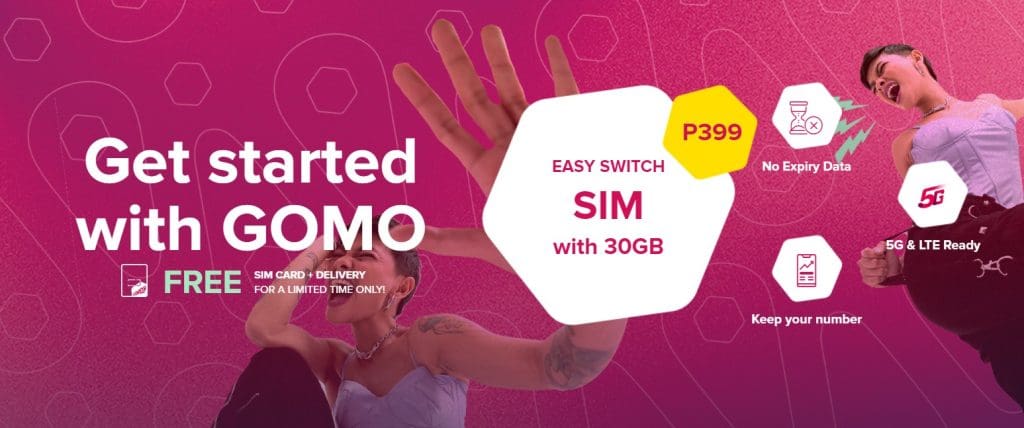 Accomplish the application form on Gomo's official website. Input your USC from your present network.
Wait for a notification that states you are eligible for porting.
You will know whether or not you are eligible within 1-2 days. Once eligible, you will receive an email containing a switching code.
Purchase a GOMO easy switch SIM here.
Activate your SIM by making use of the switch code.
Internal Porting
However, if you do wish to switch to networks under the same brand, it is also possible. This is called Internal Porting.
Switch from Globe to TM (and Vice Versa)
Option 1: Visit a Globe store and let a representative assist you.
Option 2: Use the GloveOne App and follow these steps:
Choose Menu and tap Account Request.
Tap Switch my number.
Choose whether you want to switch to Globe or TM.
Tap on Agree to start the verification process. You will receive a confirmation via text message regarding your porting application.
Switch from Smart to TNT or SUN (and Vice Versa)
Go to the nearest Smart store and present your valid ID. You also need to present proof of ownership of the number. A representative from Smart will then assist you with the porting process.