Who said you needed to own millions just to cruise on a Yacht?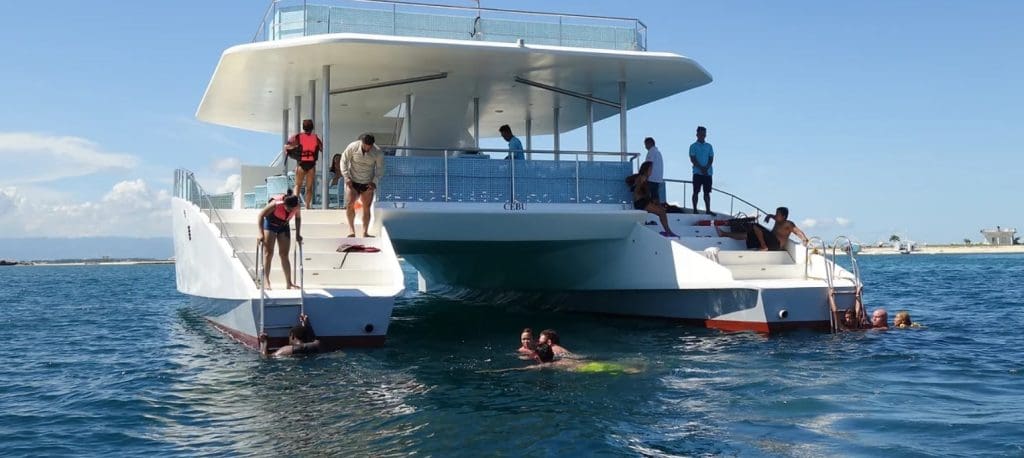 Most people's luxury dream is to cruise around the ocean on a Yacht. And if you live in Cebu, you are in from an absolute treat. Jokai Marine International Inc. provides people with a "party yacht" that is perfect for cruises during the day.
What does Jokai Marine International's Catamaran (JOKAI I) have to offer?
The 22-meter day cruiser has a built-in bar, two toilets, a sky deck, a bar table with stools, small tables with chairs, benched, 10 bean bags, and a sound system with an amplifier and speakers. The JOKAI I was built way back in 2014 and is still cruising the waters to this day.
Enjoy a four-hour cruise for a starting rate of ₱54,900 with their "Intimate Cruise". The package includes a maximum of 30 people. For 54k, you can have full access to the small boat to and from the pier. There's also unlimited drinking water, a licensed crew of five, alcohol and disinfectant, and the use of a sound system.
They also have other cruise rates to choose from:
Infinite Cruise: ₱64,900

4-hour exclusive yacht use

50 pax max

Comes with Passenger Insurance

Use of the sound systemDrinking water

VAT exclusive
Indefinite Cruise: ₱89,900

8-hour exclusive yacht use

50 pax max

The cruise ends at latest 8 PM

Comes with Passenger Insurance

Use of the sound system

Drinking water
VAT exclusive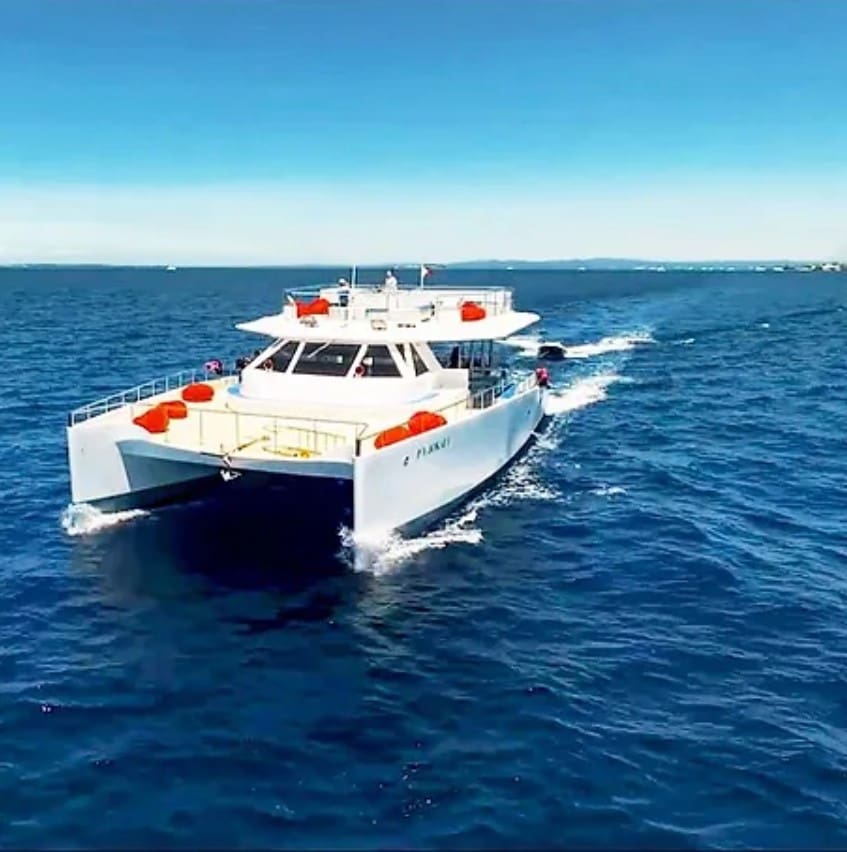 Here is the list of Time slots for the four-hour cruise:
There are also food and beverages you can purchase. If you do bring your own, they have a corkage fee of ₱3,000.
That's not all, all passengers are covered with insurance. And of course, to ensure safety, both management and crew are fully vaccinated.
₱54k for a full 4 hours on a Yacht? Count me in! Of course, you should try it out yourself too. Make life events extravagant by going on a sunset cruise here in Cebu.