A Cebuana Student Nurse is praised after saving a man suffering from heat stroke.
On Friday, April 28, 2023, a man collapsed due to a heat stroke. The incident happened in front of the Amores Building in Pajo, Lapu-Lapu. Luckily, a student nurse and her boyfriend passed the area and saw the entire situation.
21-year-old student Nurse Julia Baguio rushed to help the man after she saw him collapse. According to Baguio, she and her boyfriend were walking home when she saw the man become stiff and convulsing. The man fell face-first on the concrete, and his mouth started frothing.
The student nurse did not hesitate and sprung into action. She also instructed other bystanders to call an ambulance while she performed first aid.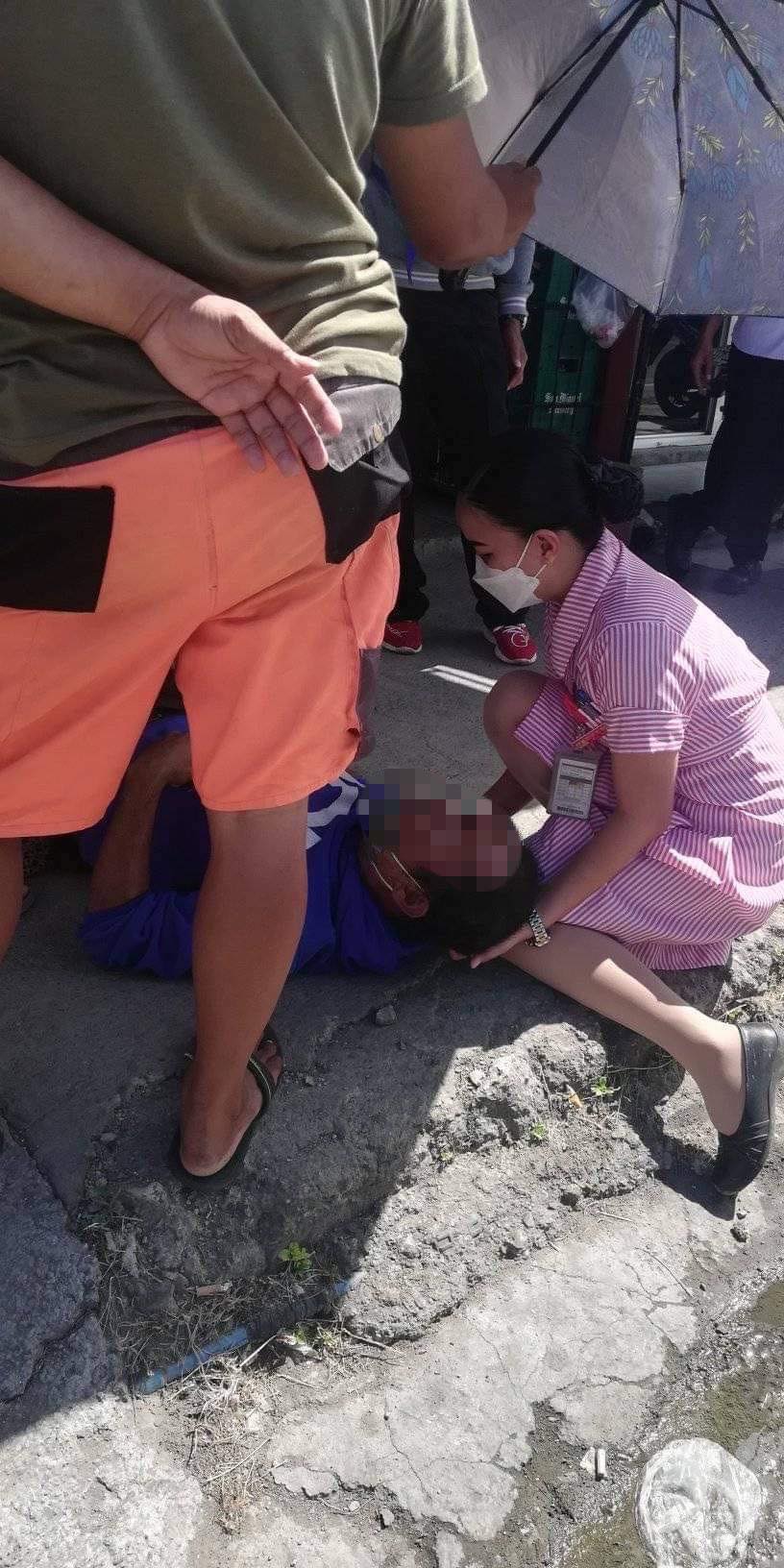 Baguio also stated that people kept telling her to leave the man because he had always been experiencing those symptoms. However, Baguio did not listen to them and continued to help the man. The student nurse also expressed anger at the bystanders, but she focused on the man's well-being instead.
Baguio also reminds everyone to stay hydrated and drink plenty of water. She also said that people should be extra careful in going out, especially if they are prone to heatstroke.
Julia Baguio is proof that helping people and providing aid to those in need is a natural instinct of medical practitioners, especially nurses. She was able to apply all she had learned as a nursing student and was not afraid to leap into action. She helped the man get a second chance at life because of her act of compassion.
Kudos to you, Julia Baguio!