Have you ever wondered what it would be like to see the remnants of saints up close?
To touch the same wood that they touched? To breathe in the scent of the incense they burned? To feel the same tranquility and peace that they experienced?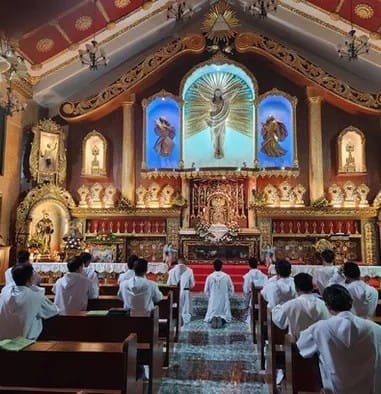 If so, you must head to Cebu City, Philippines' Chapel of Holy Relics. More than 1,000 saints' and blesseds' relics, including fragments from each apostle of Jesus Christ's remains, are kept in this chapel.
The Chapel of Holy Relics contains artifacts from all across the world. They consist of fragments of the Apostles' bones, holy order founders, and thaumaturgi (wonderworkers). Relics of several saints, including St. Roche, St. Isidore the Farmer, and St. Therese of Lisieux, are also there.
Inside the chapel, 🙏🏻 Catholics from every province in the Philippines frequently travel to the Chapel of Holy Relics as a place of pilgrimage. People travel here to experience the quiet and tranquility of this sacred location, seek healing through the saints' intercession, and pray.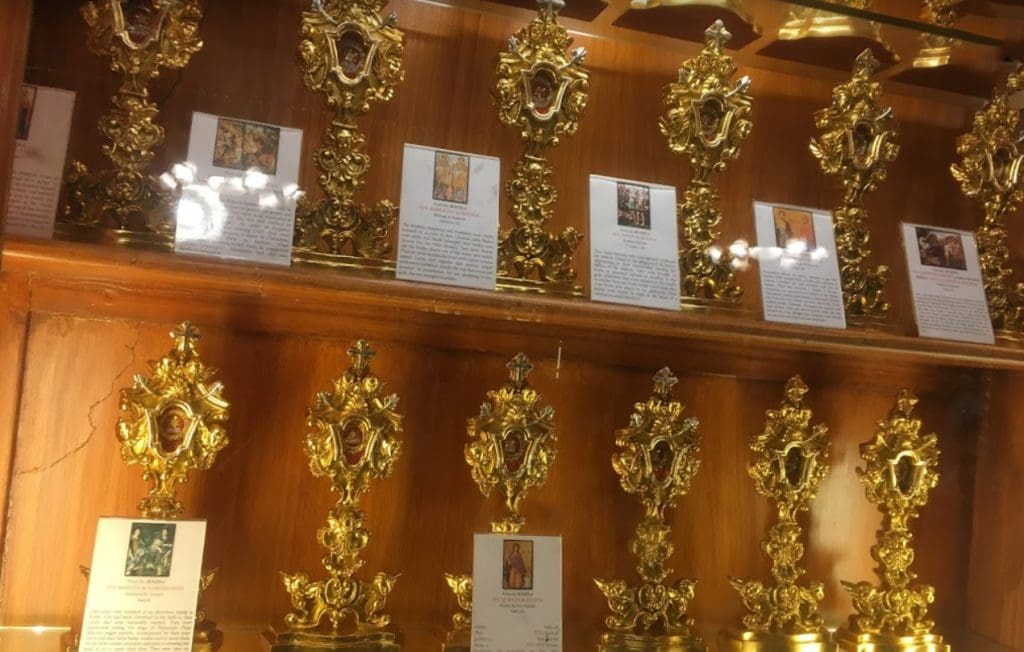 What is a saint?
Those who lived righteous lives and are now in paradise are known as saints. They can support us on our way to heaven because they are our friends and intercessors. The Catholic Church recognizes two categories of saints: blessed and canonized. Those who have been proclaimed saints by the Pope are known as canonized saints. Blessed are people who have not yet achieved sainthood but are on the road to sainthood.
The saints hail from all backgrounds. They are young and old, male and female, wealthy and underprivileged. They work as farmers, housewives, lawyers, and doctors. Just like us, they are regular people who have heeded the call to holiness.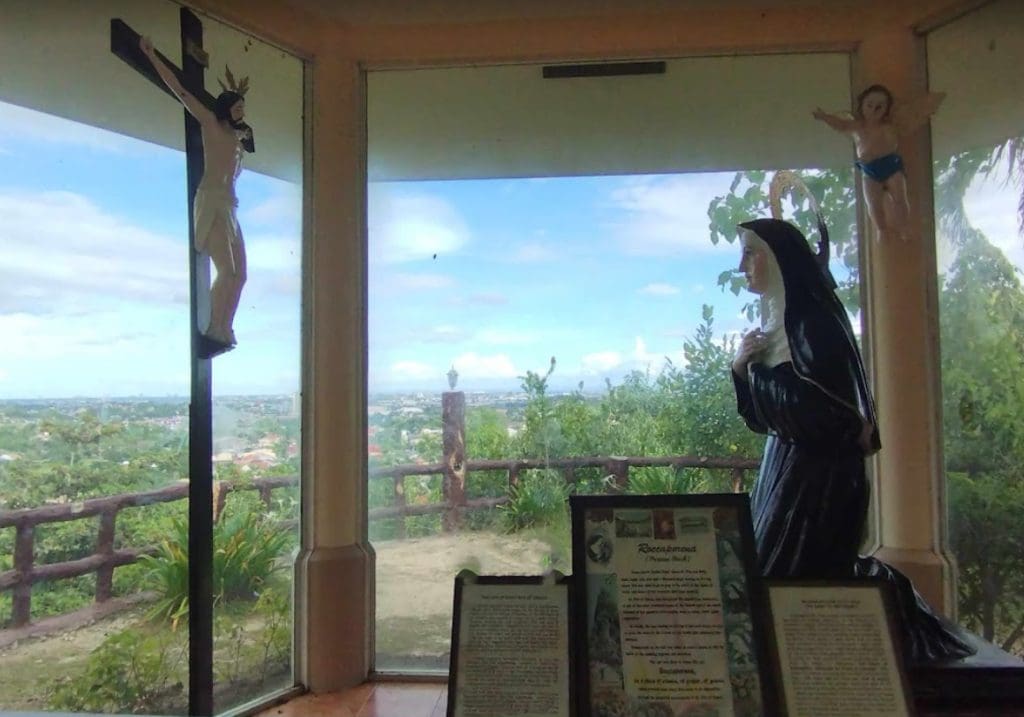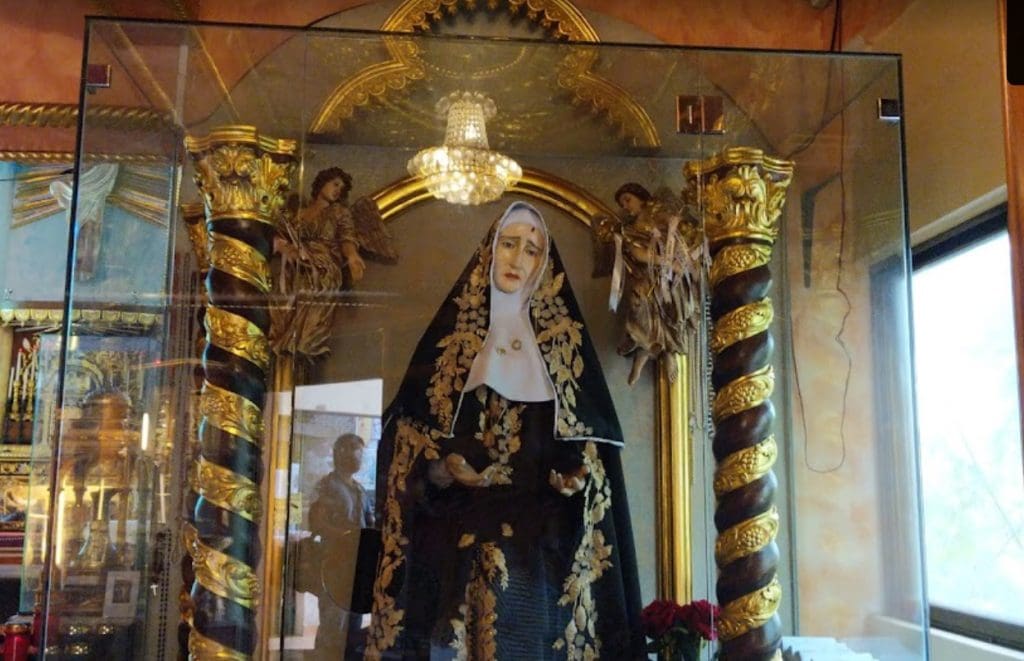 Souvenir Shop
For some funding, purchase holy cards holding a third-class saint relic (a touched relic) from the souvenir shop next to the chapel. You may request an ornament of your preferred saint to take home as a reminder of your trip. A holy card might make an exquisite present for a loved one back home!
We urge you to visit the Chapel of Holy Relics if you want a spiritual encounter that will move your heart and soul. It is where you can get to know the saints, enlist their prayers, and take in God's presence.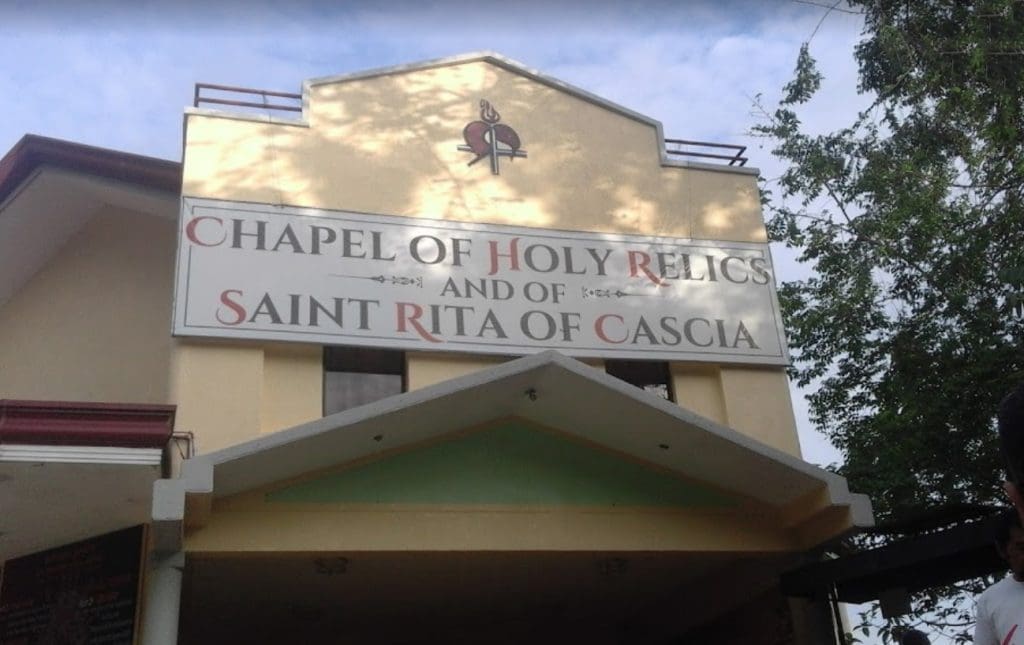 HOW TO GET THERE?
Exact location: OAD Tabor Hill, Brgy. San Jose (Talamban), 6000 Cebu City, Philippines
BY BUS/ COMMUTE: Take a 13B or 13C jeepney from Cebu City Proper and get down at Talamban Gym. Then ride a habal-habal (single motorcycle) that will bring you to Tabor Hill.
BY CAR: Navigate with Waze or Google Maps and set your destination to "OAD Tabor Hill" in Talamban, Cebu. Parking space is available.
Note: Taking a cab or private vehicle, the landmarks are Talamban Gym and North General Hospital.