Do you have a bucket list yet? You know, that short – or maybe a lengthy yet epic – list of experiences you want to tick off before you "kick the bucket". And one of the most common items found in anyone's bucket list, especially the millennials, is skydiving — probably next to "traveling the world".
For adrenaline junkies, there is no greater feeling than jumping out of a soaring plane at least 10,000 feet up in the sky, wind gushing through your face and the earth below rushing up to meet you. Exciting, eh? The best part is, you don't need to fly to another country to experience skydiving — it's here in the Queen City of the South, in the beautiful Bantayan Island to be exact.
Ready to check off the classic Bucket List Item Number One? Scroll down 'til the end to know the important details.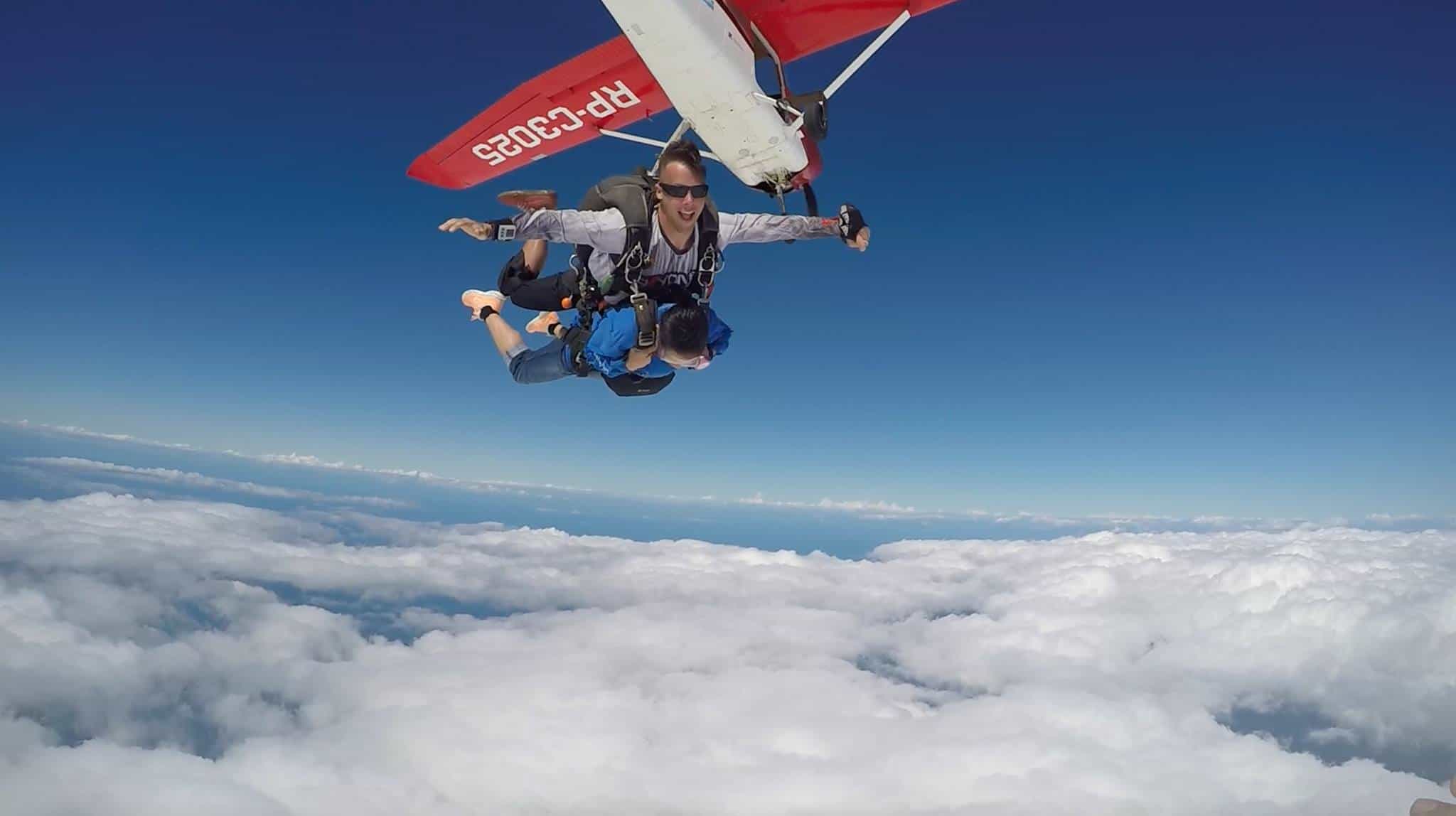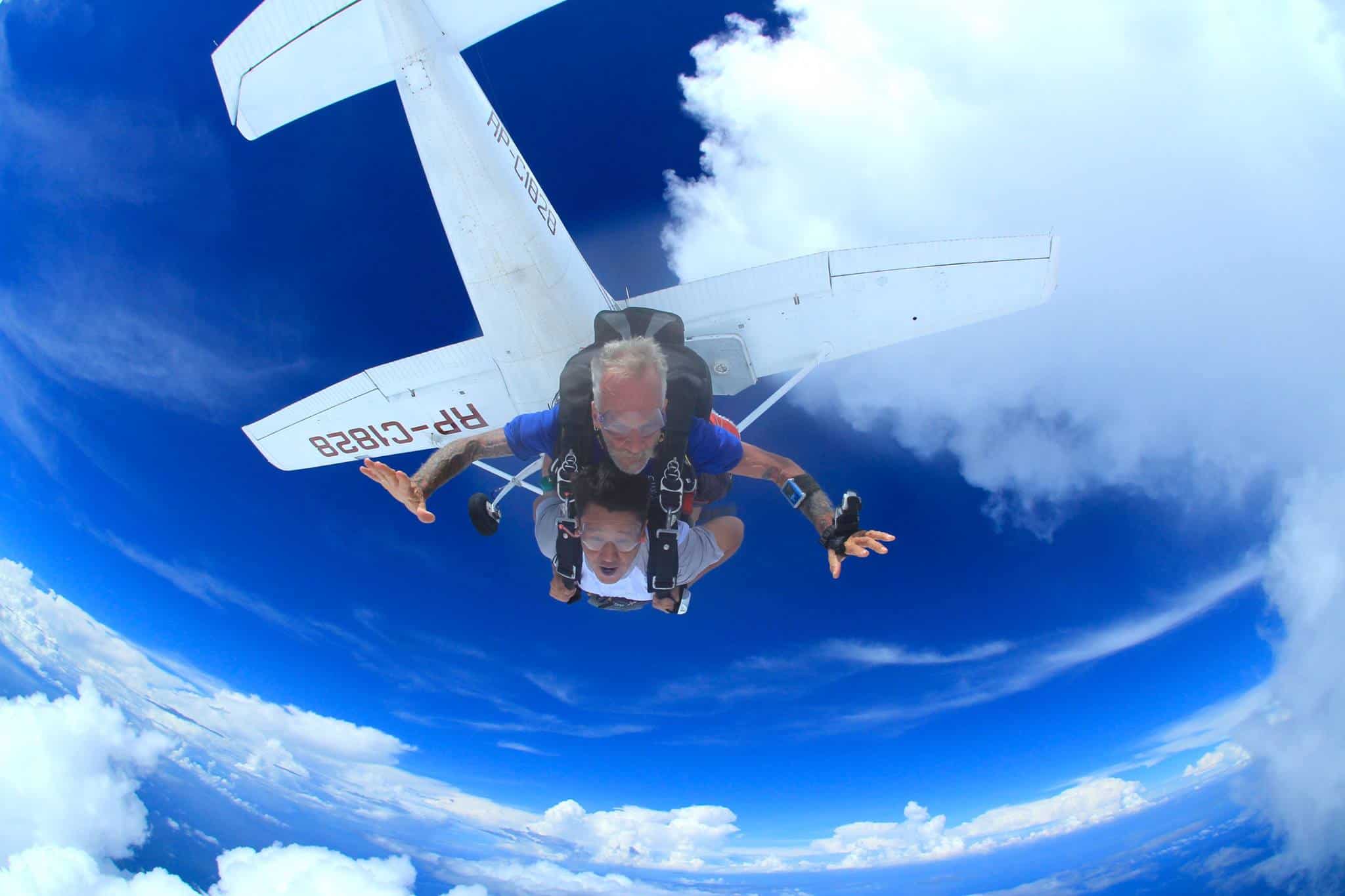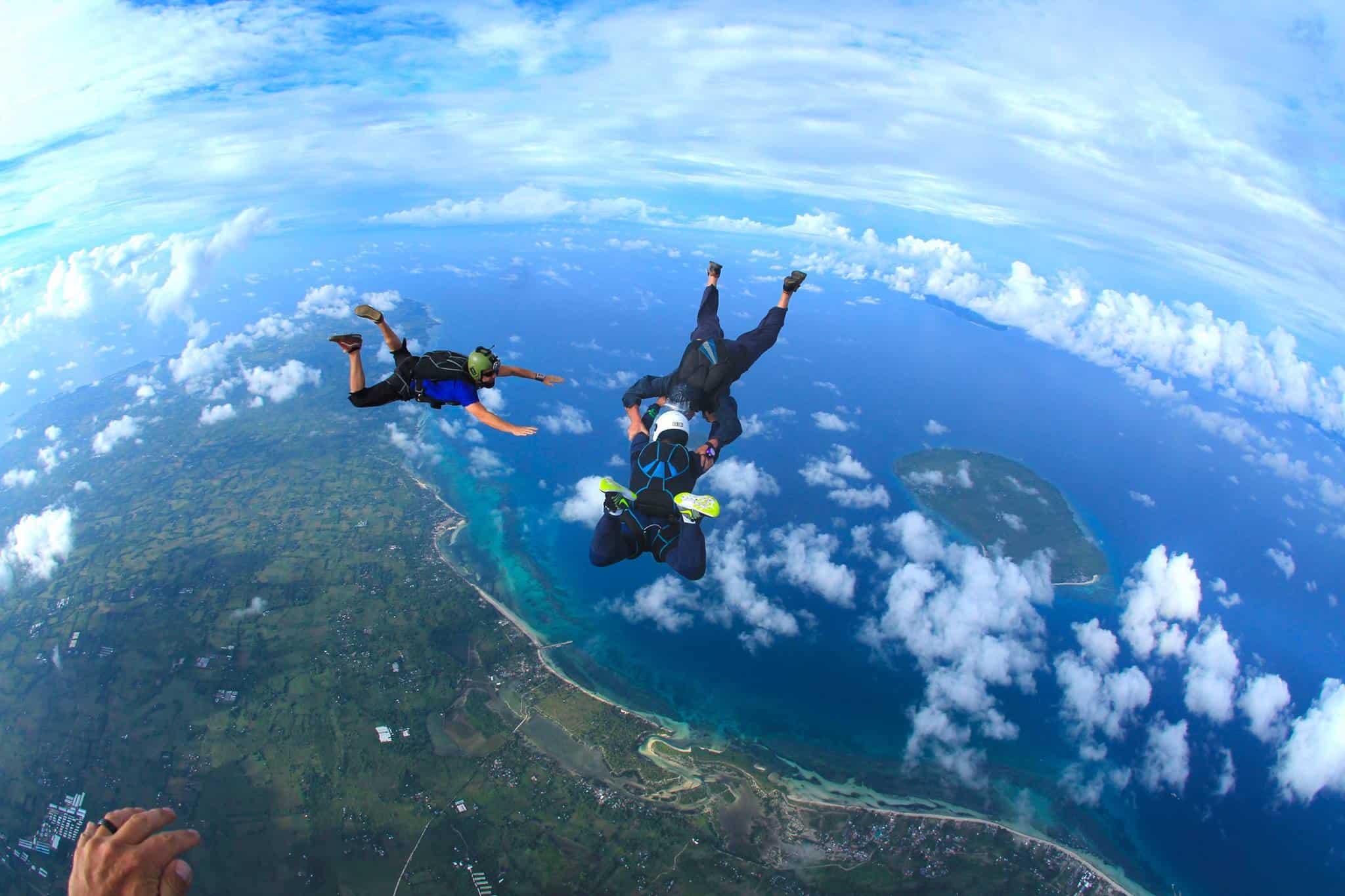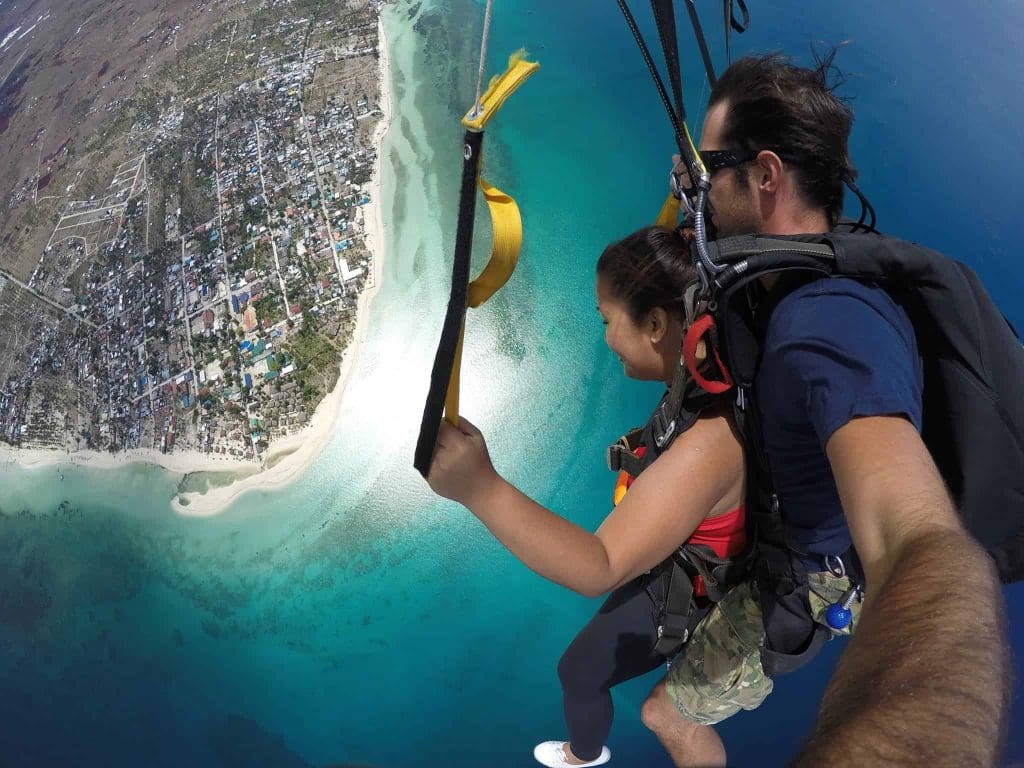 Skydive Greater Cebu, the only USPA (United States Parachute Association) Member dropzone in the Philippines, offers a personalized experience in a relaxed environment with the best Tandem Instructors in the industry.
A Tandem Skydive involves a student harnessed to a Tandem Instructor. Their team is not only dedicated to giving you the thrill of a lifetime, but strive to teach you the basic fundamentals of skydiving (exiting the plane, free fall, piloting the canopy, and landing).
How much does it really cost?
Let's cut the chase. Just keep on reading if you want to know more about the details.
RATE: ₱21,500 per person.
INCLUSIONS:
A brief instructional class – A single Tandem Skydive harnessed to one of their professional Tandem Instructors
Hand cam captured photos and videos (raw copies), please bring at-least 4GB of storage device (USB)
Enjoy a beautiful canopy descent overlooking the breath taking view of Bantayan Island.
Optional:
Outside video / 3rd person P8,000
Beach landing upon availability
Things to know for your first Tandem Skydive:
Your first Tandem Skydive will be a breeze! -Skydive Greater Cebu will supply the most up-to-date Tandem Equipment
You will receive personal instruction using the most modern training techniques available
All of our Tandem Instructors are certified by the United States Parachute Association (USPA).
There is a 250lb weight limit -Please wear comfortable clothing and a good pair of shoes here.
Divers must be above 18 years of age.
All divers are required to sign a liability waiver form that informs them of the risks of the dive.
People with neck, shoulder and back problems are advised against sky diving.
How to get started?
Book online: link
Contact number: 0917 167 3226
Social: Facebook Page
Opening hours: 9AM to 4PM daily
How to get there?
1. By Public Transportation ( Bus and Ferry):
– You can take a Ceres bus from Cebu North Bus Terminal (Near SM City Cebu) going to Hagnaya (San Remigio). Travel time is 3-4 hours, fare is around ₱200 for air-conditioned. The bus will direct you to HAGNAYA port where you will ride a Ferry going to Santa Fe (Bantayan Island). Travel time is another 1 hour, fare is ₱170. Then contact Skydive Greater Cebu so they can fetch you at Santa Fe Port going to the drop zone.
Ferry Schedule is from 3am – 5pm only with every hour interval. You must leave Cebu City 1PM the latest to catch the last trip of Ferry in Hagnaya Port.
2. By Van/Taxi and Ferry:
– For hassle free, convenient and faster trip, you can arrange a pick up with Skydive Greater Cebu in Mactan International Airport or within Metro Cebu going to HAGNAYA PORT. Travel time is 2-3 hours plus 1 hour for the ferry. For 1-3 person = ₱2,500 (Vios Taxi), one-way not including ferry fare (₱170 /head). For 4-10 persons = ₱4,000 (Toyota Hi-Ace Van), one-way not including ferry fare.
If you wish to return to Cebu City the same day of your jump, the driver can wait for you at Hagnaya Port for a minimal waiting fee. Rate same as above.
Ferry Schedule is from 3am – 5pm only with every hour interval. You must leave Cebu City 1PM the latest to catch the last trip of Ferry in Hagnaya Port.