Adrenaline junkies rejoice!
Skydiving is back in Santa Fe, Bantayan, and we are thrilled.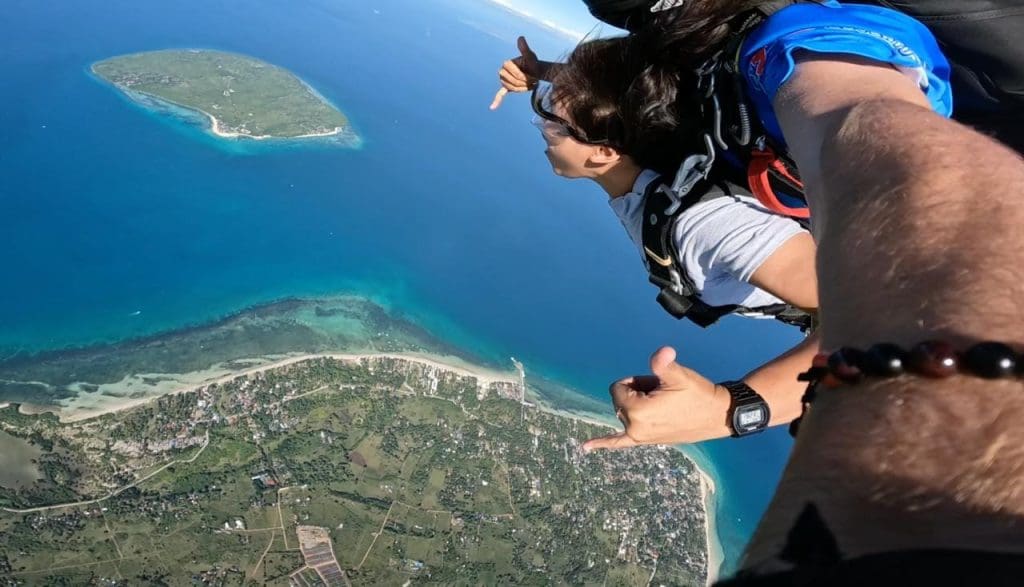 Just last March 9, 2023, Skydive Cebu had their 1st jump at the newly inaugurated Santa Fe Bantayan Island Airport. Imagine diving through the cloud on a clear sunny day— now that's the epitome of thrilling. But where can you skydive in Cebu? How much does skydiving actually cost? Let's find out.
If you ever find yourself in Cebu, there's only one place where you can guarantee a safe and one-of-a-kind skydiving experience— Skydive Cebu. It is a skydiving center situated in the beautiful Santa Fe, Island.
Skydive Cebu is also the only USPA (United State Parachute Associate) Member dropzone in the Philippines.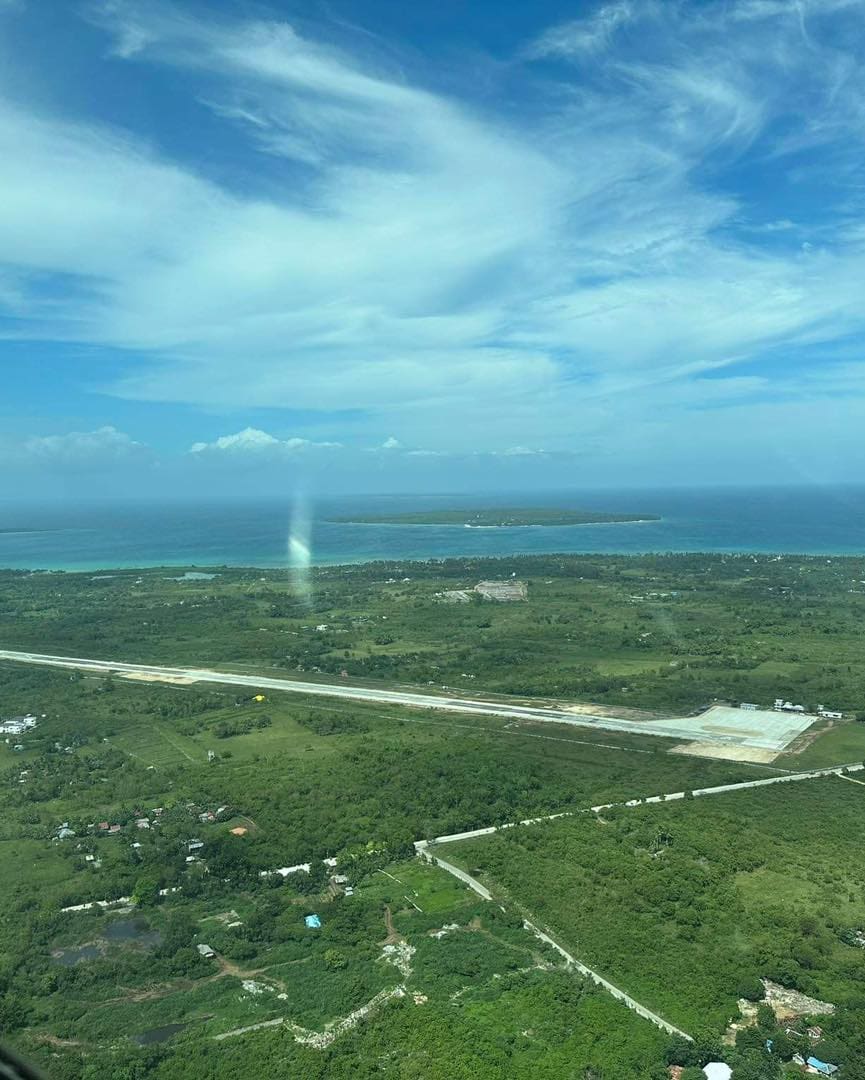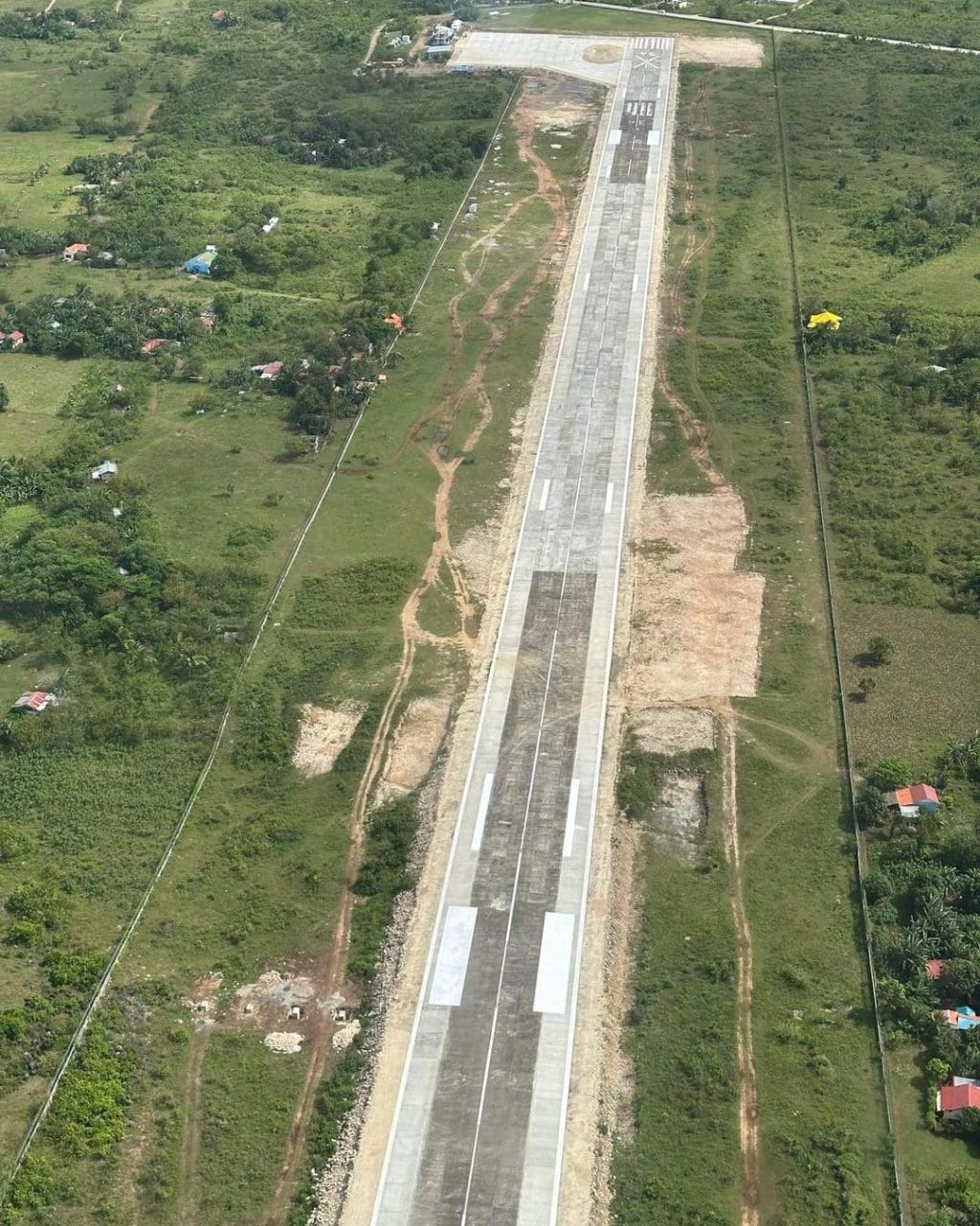 Are you ready to jump 10,000 feet from the ground? Then you better avail Skydive Cebu's Tandem Skydiving. The Tanden Skydiving is for non-licensed jumpers. They will be accompanied by a professional Tandem Instructor.
Before the actual Skydiving, the jumpers will undergo a 3 to 5 minute briefing on the basics of skydiving. Of course, there will also be a health check to ensure that the jumpers are fit to skydive. The Tandem Skydive also comes with a 3 to 5 minutes sight seeing.
The whole experience takes about 20 minutes but every minute is definitely worth it.
Get ready to fall with with Skydive Cebu. As Buzz Lightyear said so himself. "It's not flying, it's falling WITH STYLE".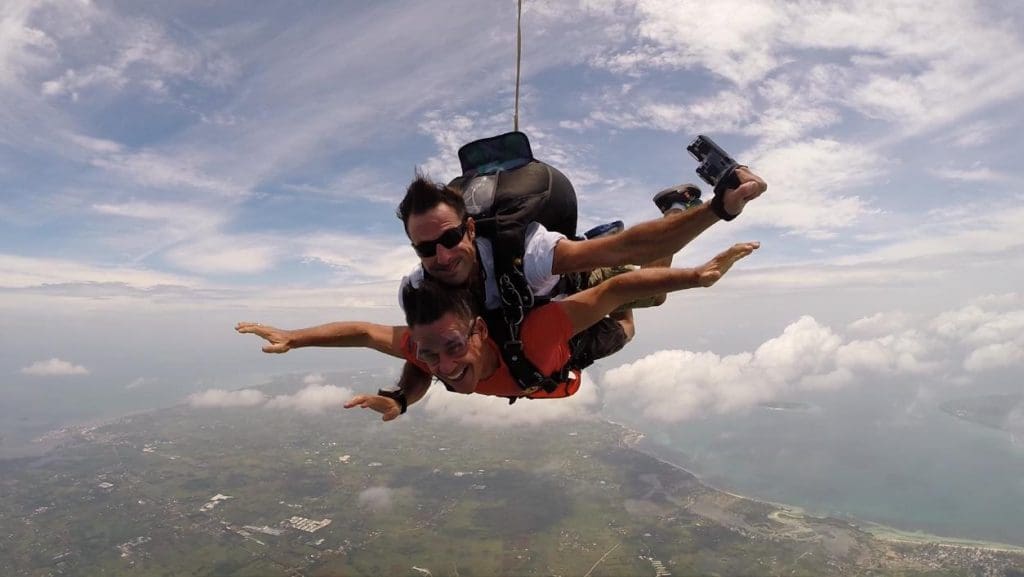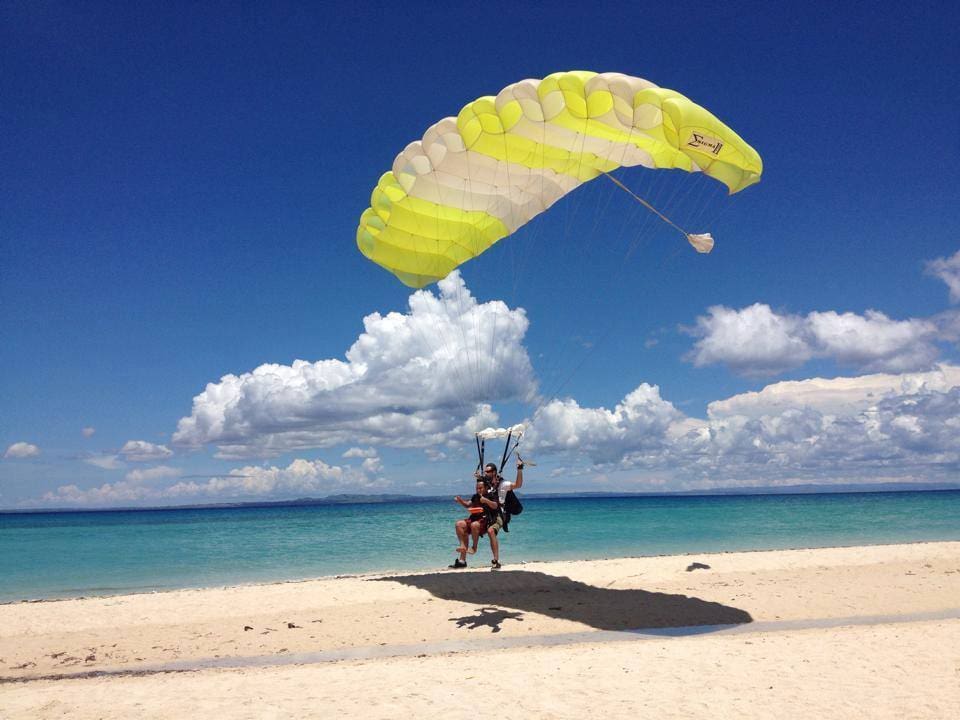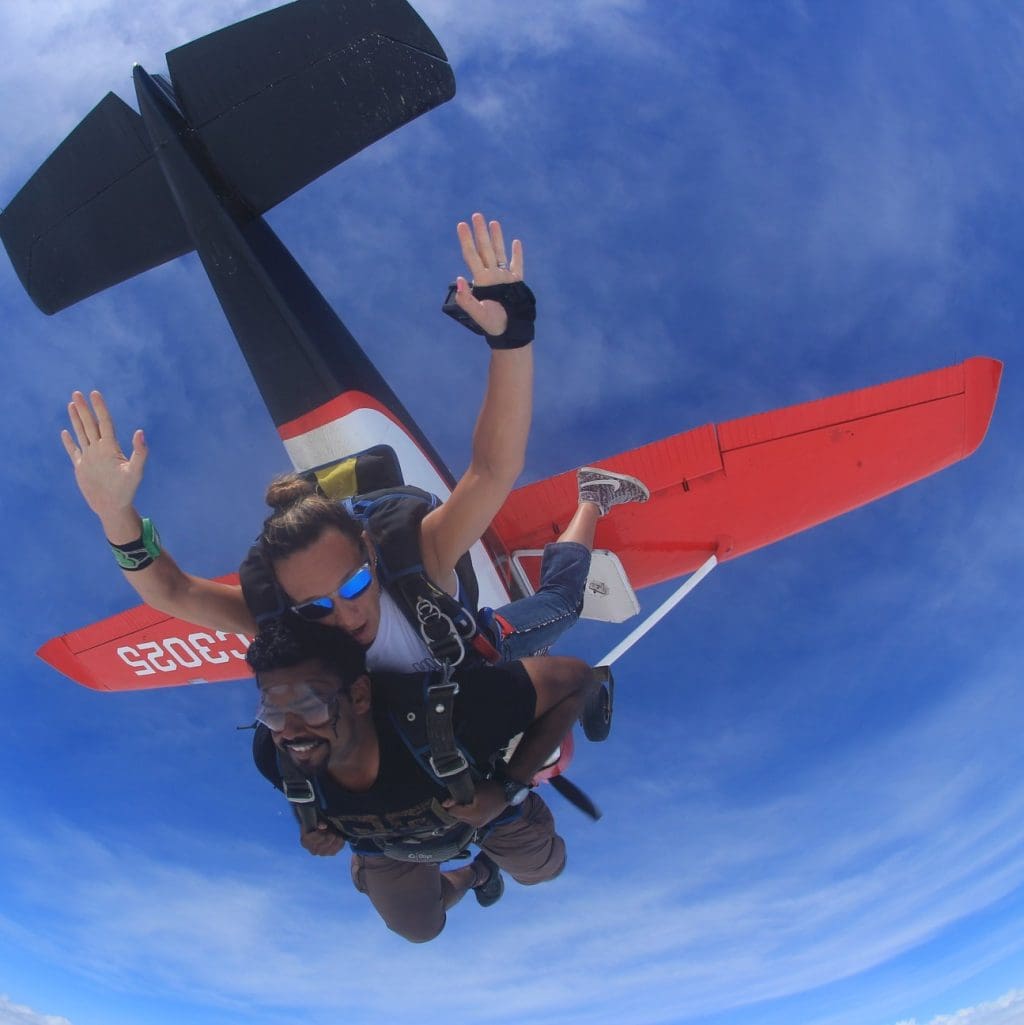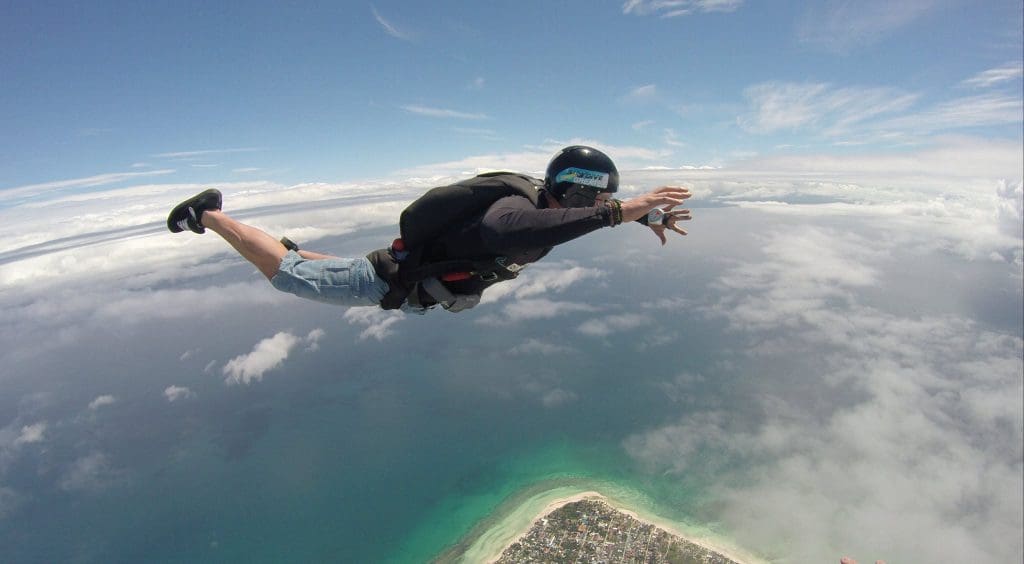 Updated Rate for Tandem Skydiving
So, how much does it cost?
RATE: ₱21,500 per Jumper
INCLUSIONS:
A 3 TO 5 minute briefing
Hand cam captured photos and videos (bring your own USB flashdrive)
OTHER INFORMATION:
HOW TO GET THERE?
Exact location: Santa Fe Airport 6047 Santa Fe, Philippines
BY BUS/V-HIRE/FERRY: From the North Bus Terminal. Ride a bus or V-hire going to Hagnaya Port. Travel usually takes about 3-4 hours. Once at Hagnaya Port, ride a ferry going to Santa Fe, Bantayan.
UPDATED RATES:
V-HIRE: ₱300
FERRY: ₱320
ECOLOGICAL FEE: ₱30
ENVIRONMENTAL FEE: ₱25
BY CAR: Navigate with Waze or Google Maps and set your destination to "Santa Fe Airport" in Santa Fe, Bantayan.