Family bonding means another fun-filled family trip and this farm in Sibonga can perfectly host you and your whole fam.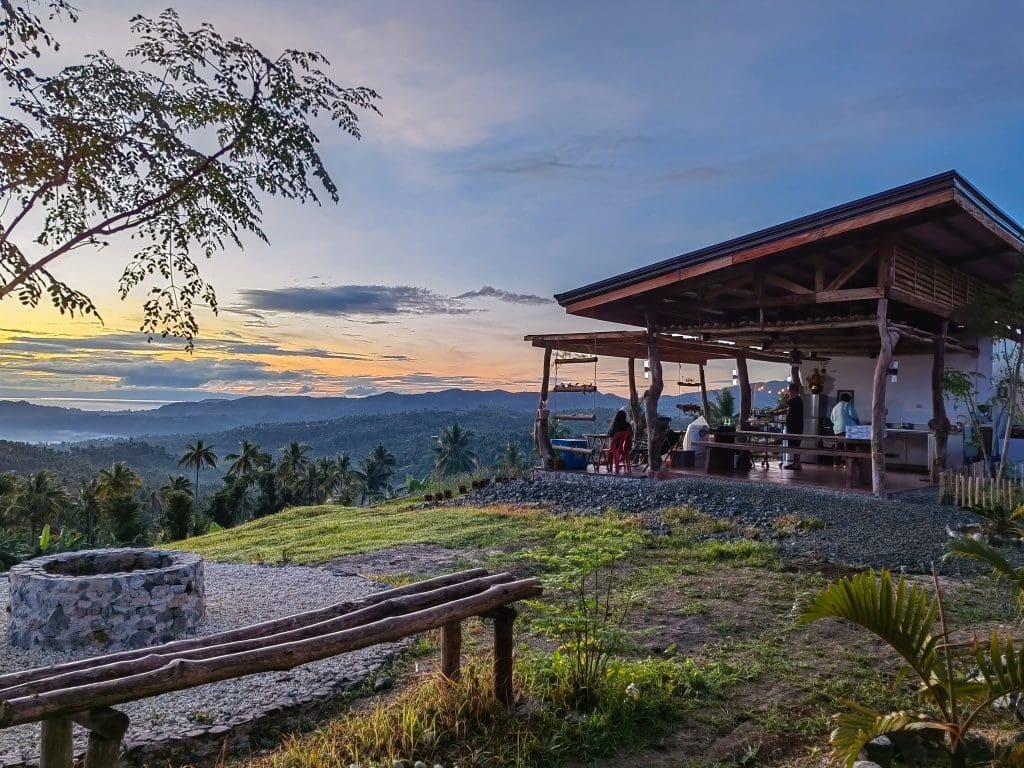 Wanna camp under the stars and wake up to a beautiful morning view? Oikos Orchard and Farm is the exact place to be. The farm located in Sibonga offers great accommodation and amenities that is just what your family needs for a relaxing vacation.
Amazing Glamping Accomodation and Amenities
Oikos Orchard and Farm can accommodate a big family. And they have amenities that will ensure a hassle-free and comfortable stay.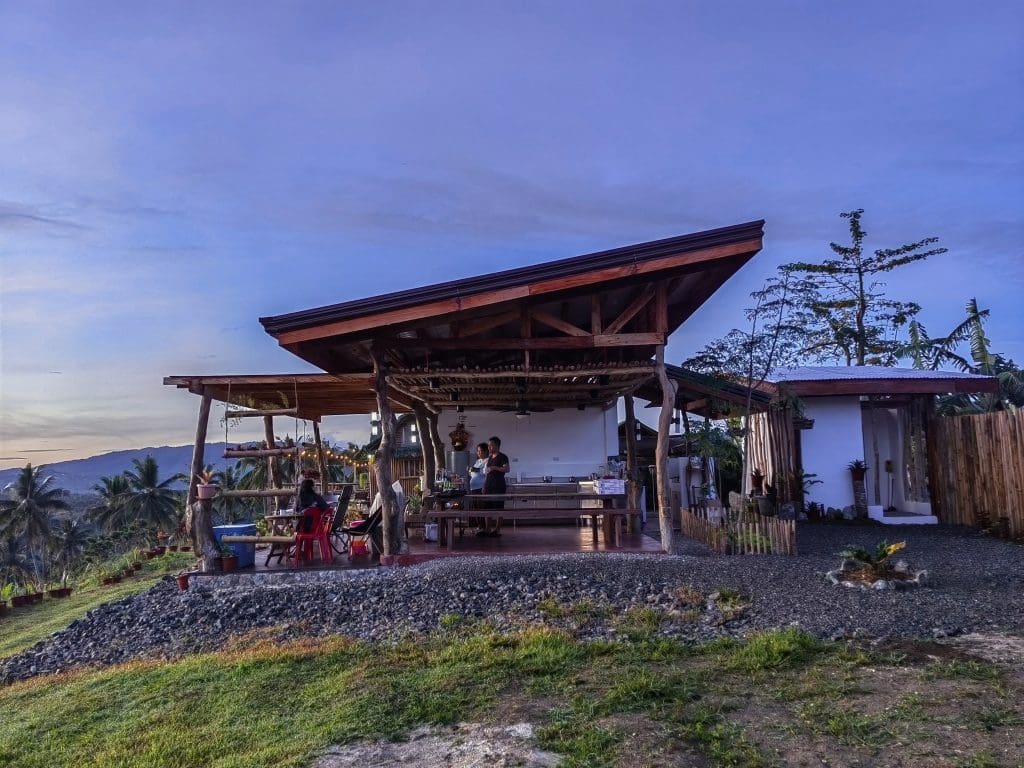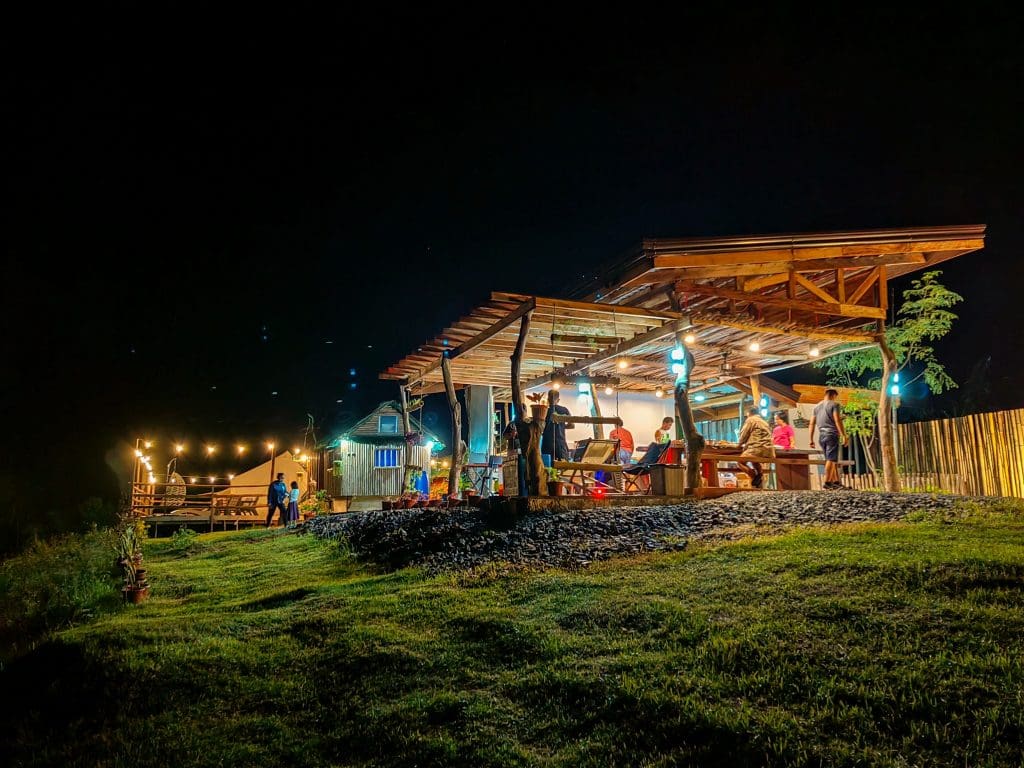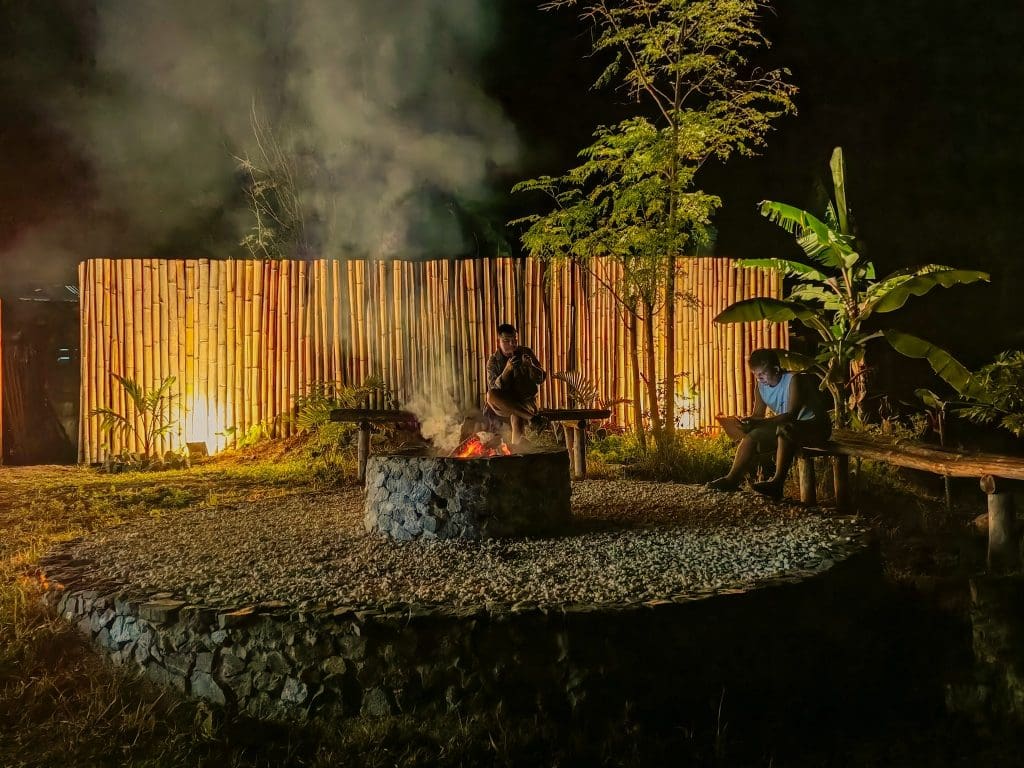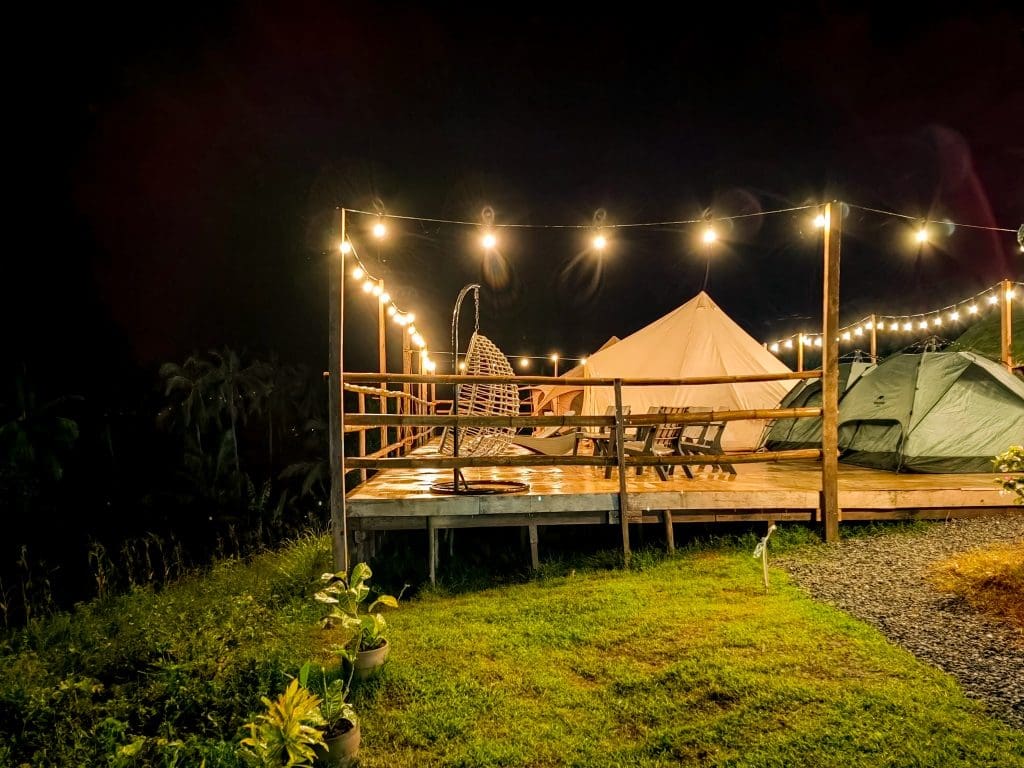 Aesthetic Glamping Tents and Bahay Kubo
The farm is complete with two fully airconditioned glamping tents that can fit 8 adults. The tent is equipped with comfy beds, an all-in-one mirror and desk, and a rack you can put your things.
Aside from the Glamping tents, they also have one Bahay Kubo that is also fully airconditioned. The Bahay Kubo fits 4 people. And if you want to camp outside, they also have regular tents available.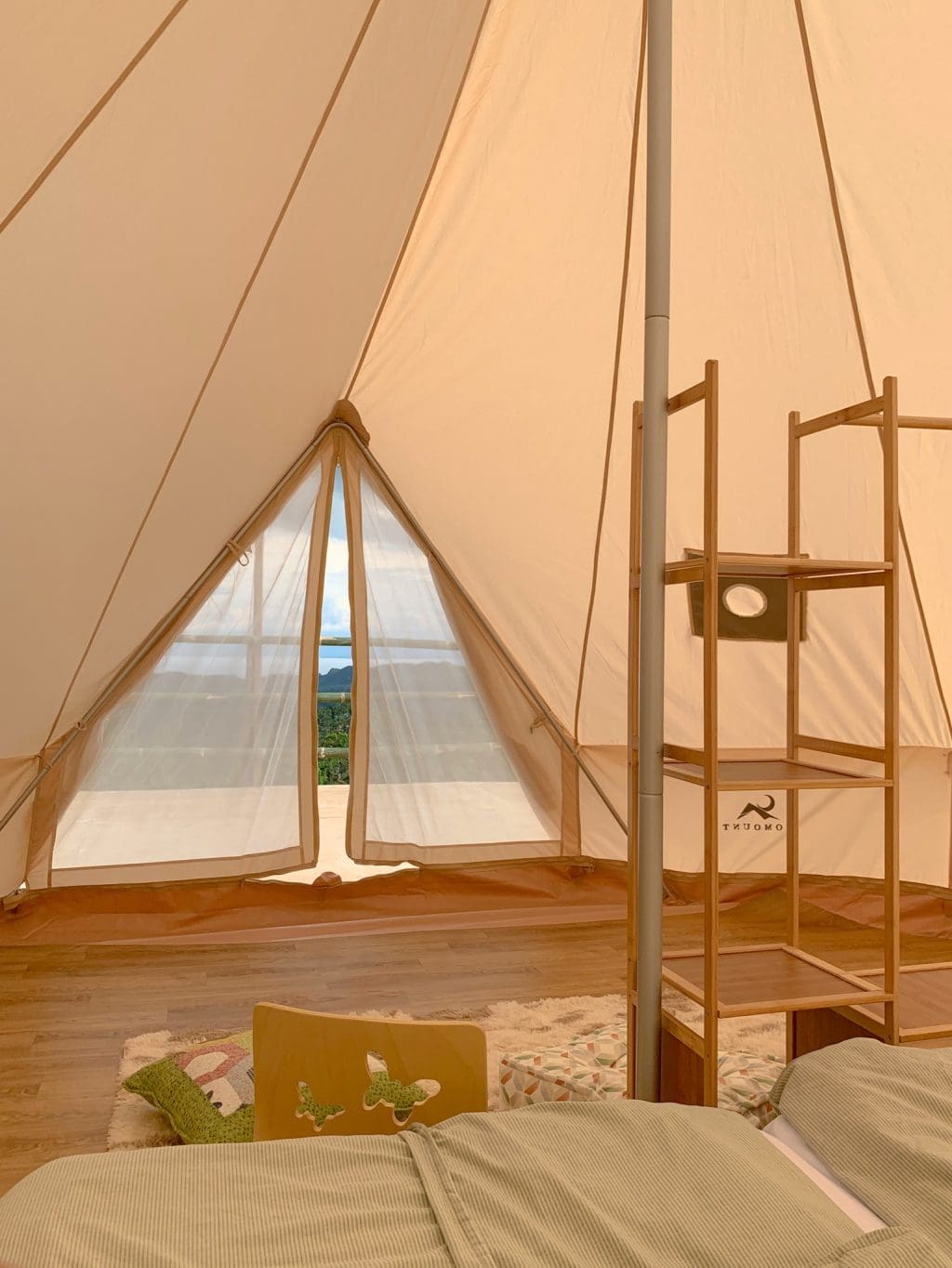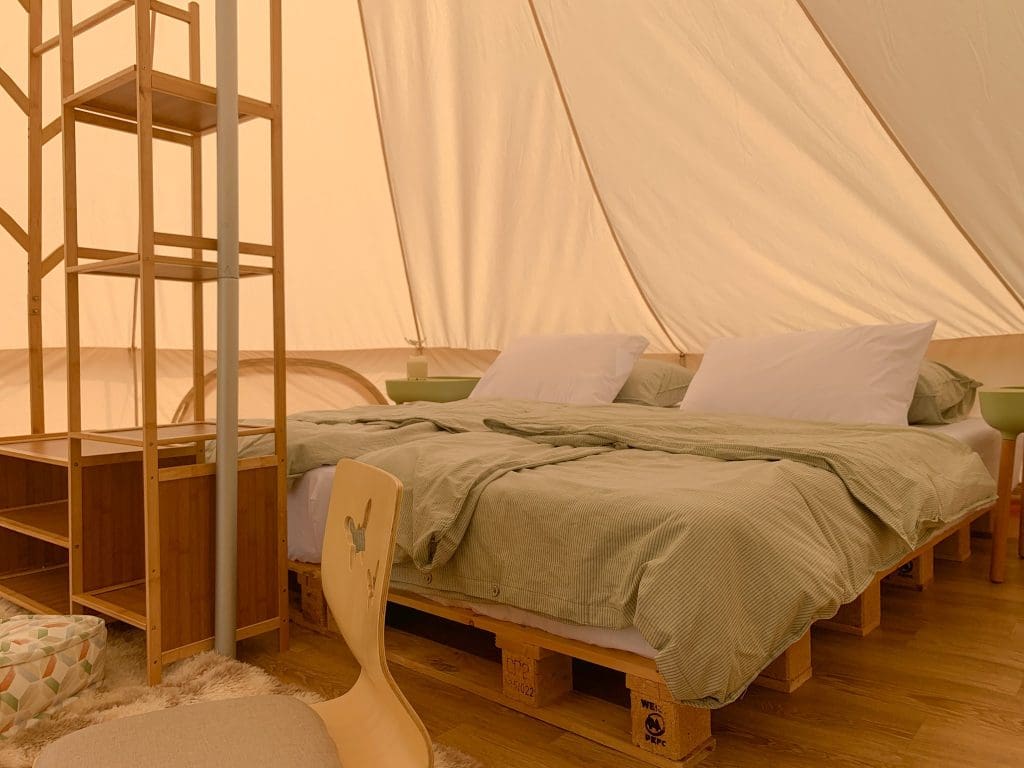 Other Amenities
The farm has a multipurpose gazebo that's complete with tables and chairs. There's even an outdoor kitchen and dining area where you can cook and enjoy a meal al fresco style. A stove, Freezer, Water Dispenser, etc. are also provided for your comfort and needs.
And if you want to organize a fun bonfire, the farm has a bonfire pit where you and your family can gather around. Camping out under the stars is definitely a must-try.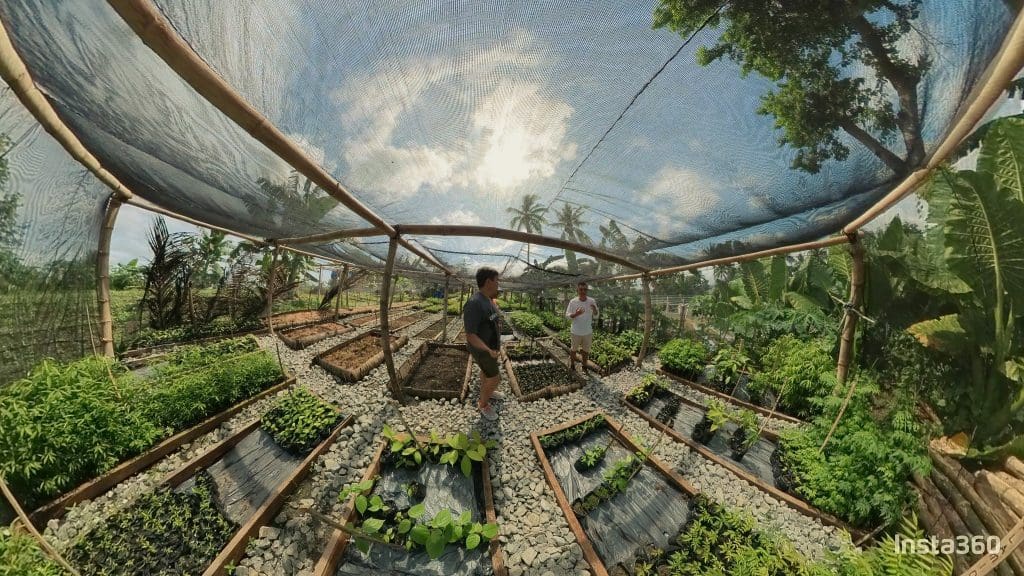 Choose Your Tree
Oikos Orchard and Farm also sells seedlings if you would want to plant your own tree at home. They have Philippine Native Trees for sale. They even have a Christmas Palm Seedling that grows into an elegant tree that will give your home a tropical feel.
You might want to check their Facebook page to know more information about the seedlings.
Stress from school and work definitely calls for a much-needed vacation with family and friends. Luckily Oikos Orchard and Farm are available for booking. What are you waiting for? Head over to Sibonga and visit Oikos Orchard and Farm today.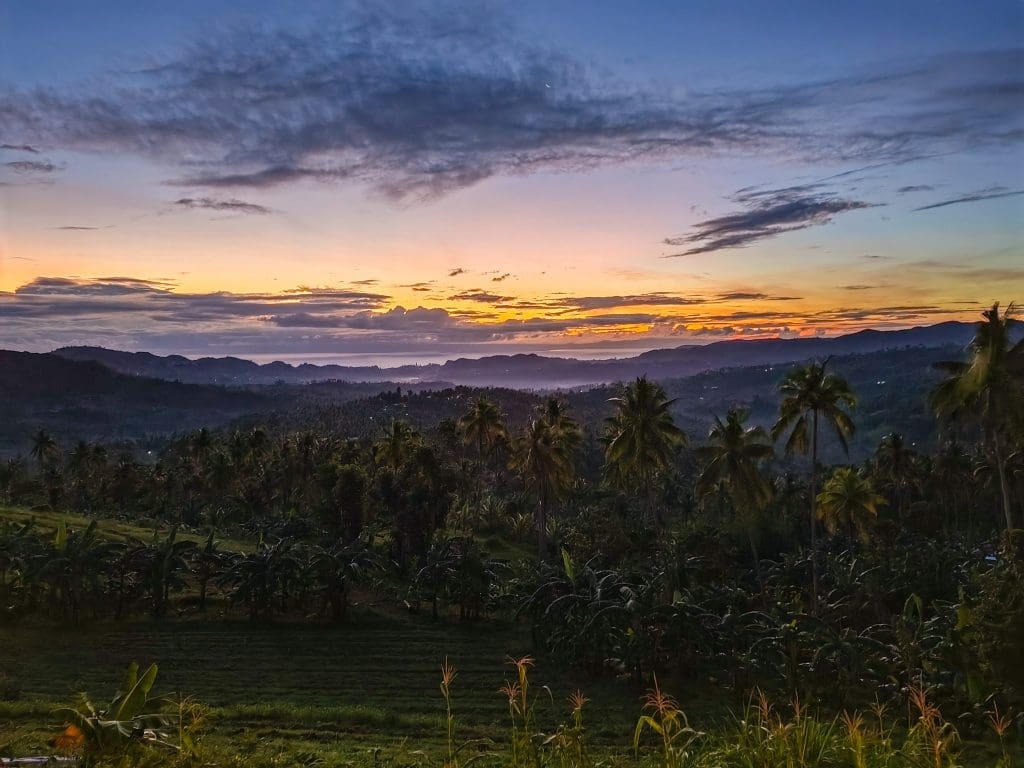 RATES & OTHER INFORMATION
DAY USE:
Entrance fee: N/A
Opening hours: 1PM to 4PM Monday to Friday; 9AM to 4PM on Saturdays; closed on Sundays
ROOM RATES:
Family Fun Package Promotional Price: ₱10,000 per night, good for 12 persons with breakfast
Small Groups: ₱3,500 per night, good for 2-4 persons
OTHER INFORMATION:
Corkage fee: N/A
Add Ons:

Extra Tent for 2pax: ₱500 each

Extra Mattress: ₱250 each

Bring Your Own Tent: ₱300 each for 2-4 pax

1 Bonfire Pit Area: ₱300 for Firewood and Charcoal

Hot Bisaya Chicken Soup (advance order): ₱350 per piece

Contact numbers: 0927-824-4211
Email address: [email protected]
HOW TO GET THERE?
Exact location: Vegetable Highway, Upper Bae, Sibonga, Cebu.
BY BUS: From the Cebu South Bus Terminal, ride a bus going to Sibonga. Traveling takes about 2 hours and a half.
BY CAR: Navigate with Waze or Google Maps and set your destination to "Oikos Orchard and Farm" in Sibonga. Parking space is available.