Could Smart Glasses be the newest Smartphone?
Meta introduces the all-new Ray-Ban Meta Smart glasses in collaboration with EssilorLuxottica. The new glasses have improved audio and cameras and have over 150 different custom frame and lens combinations.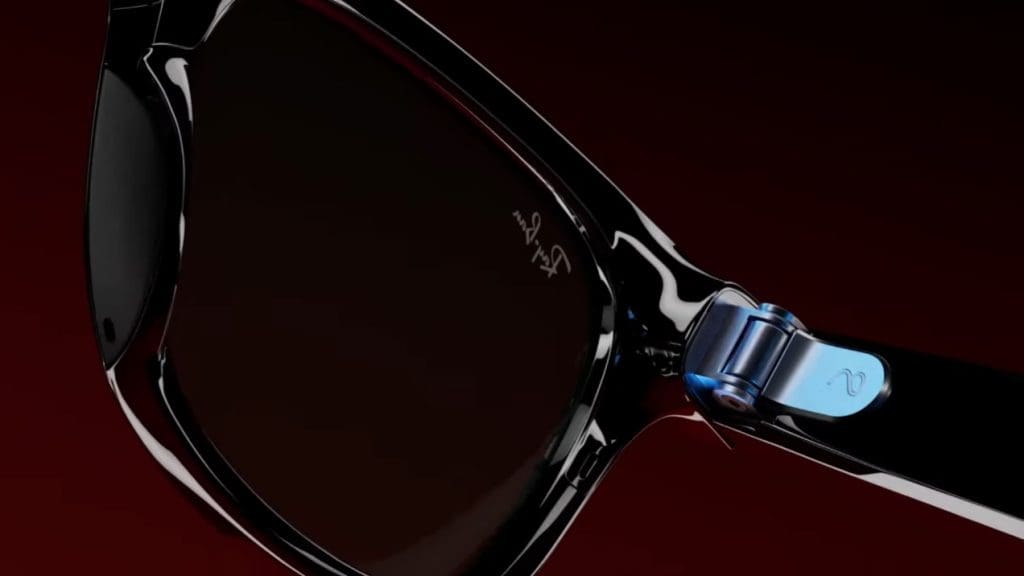 "Today at Meta Connect, in partnership with EssilorLuxottica, we announced our next generation Ray-Ban Meta smart glasses collection. We redesigned these from the ground up, improving all the core features of the first generation while adding new capabilities that have never been seen on a pair of smart glasses before,"

Meta wrote on its official website.
The glasses are available for pre-order, and prices start at $299. Pre-orders are done via meta.com and ray-ban.com.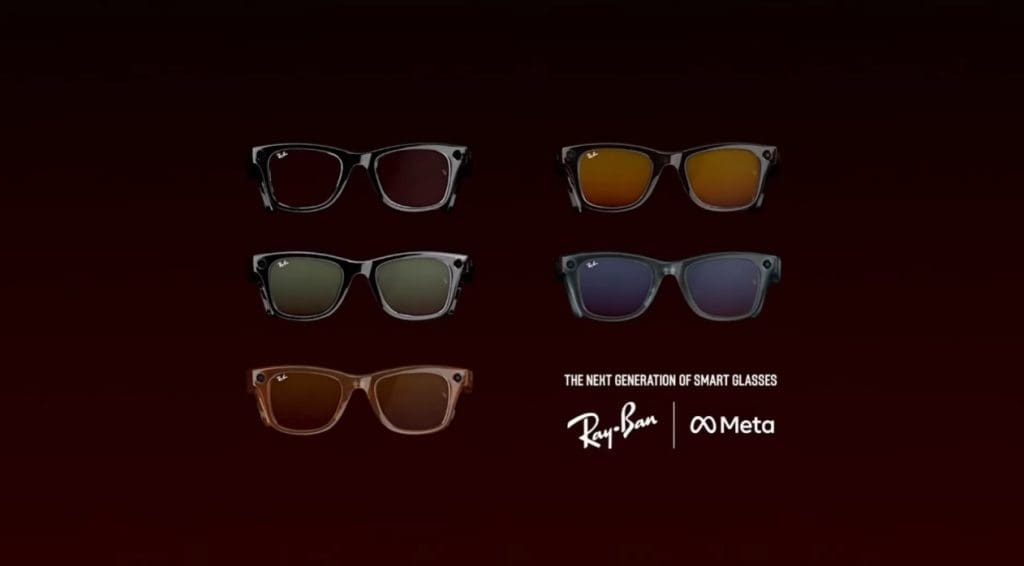 What's new with the Ray-Ban Meta Smart Glasses?
50% Louder, 2x bass
The new smart glasses have improved audio. The glasses' all-new custom-designed speakers "have extended bass, higher maximum volume, and improved directional audio." According to Meta, the new capability will reduce audio leakage from calls, music, and podcasts.
Audio will also be improved when recording a video since a newly designed five-microphone array provides immersive audio recording.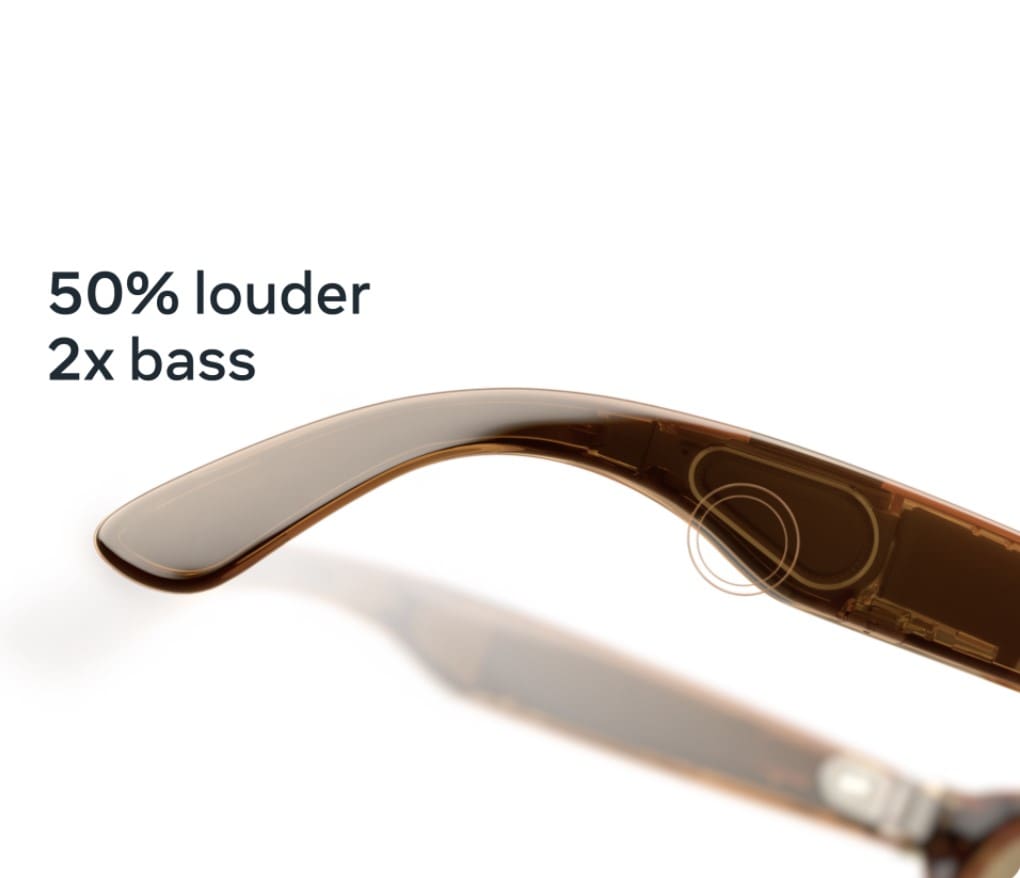 Ultra-wide 12MP Camera
Get high-quality photos and 1080p 60-second videos with the new smart glasses. Users can also directly share the images through the "send photo" voice command.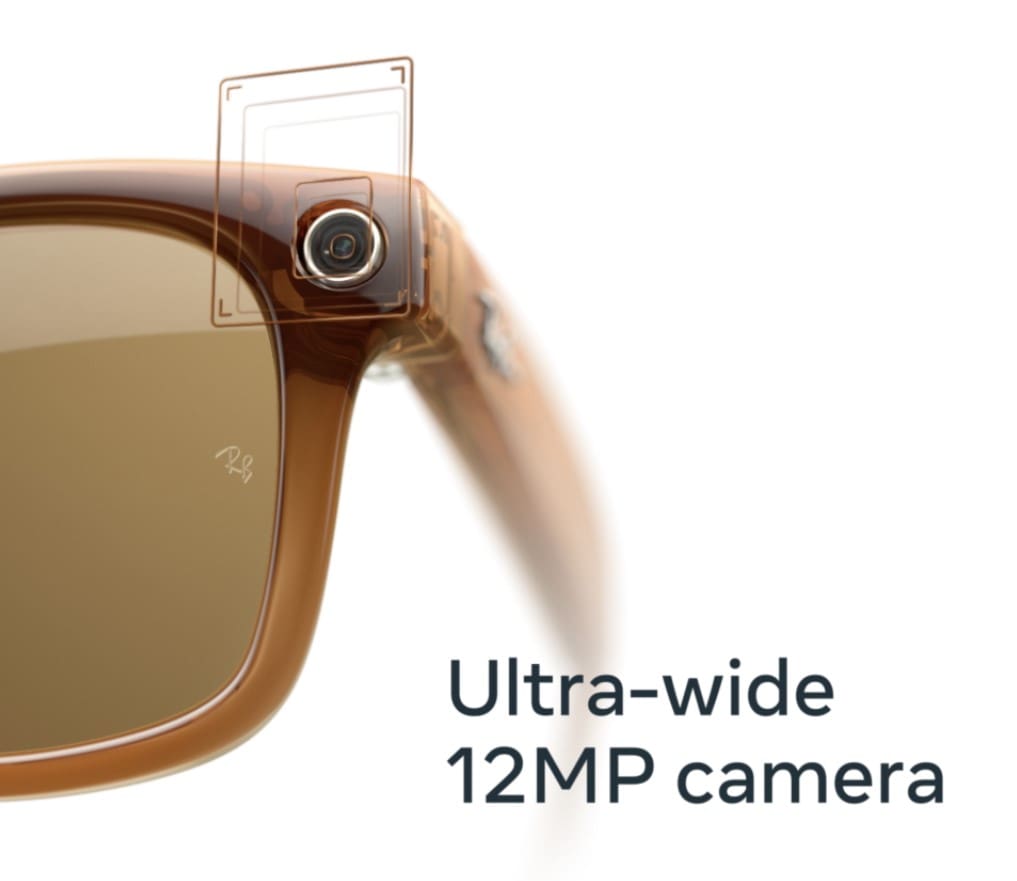 Higher Res Photo and Video Processing and 36 hours of use charging case
Aside from the 12MP camera, the Ray-Ban smart glasses are powered by the Qualcomm Snapdragon AR1 Gen1 Platform, which delivers higher-quality photos and video processing. The glasses also come with a sleek charging case that has a total of 36 hours of use.
Sleek Look
The Ray-Ban Meta sart glasses sport a classic Wayfarer style. The glasses come in 5 colors: Matte Black, Shiny Black, Jeans, Rebel Black, and Caramel.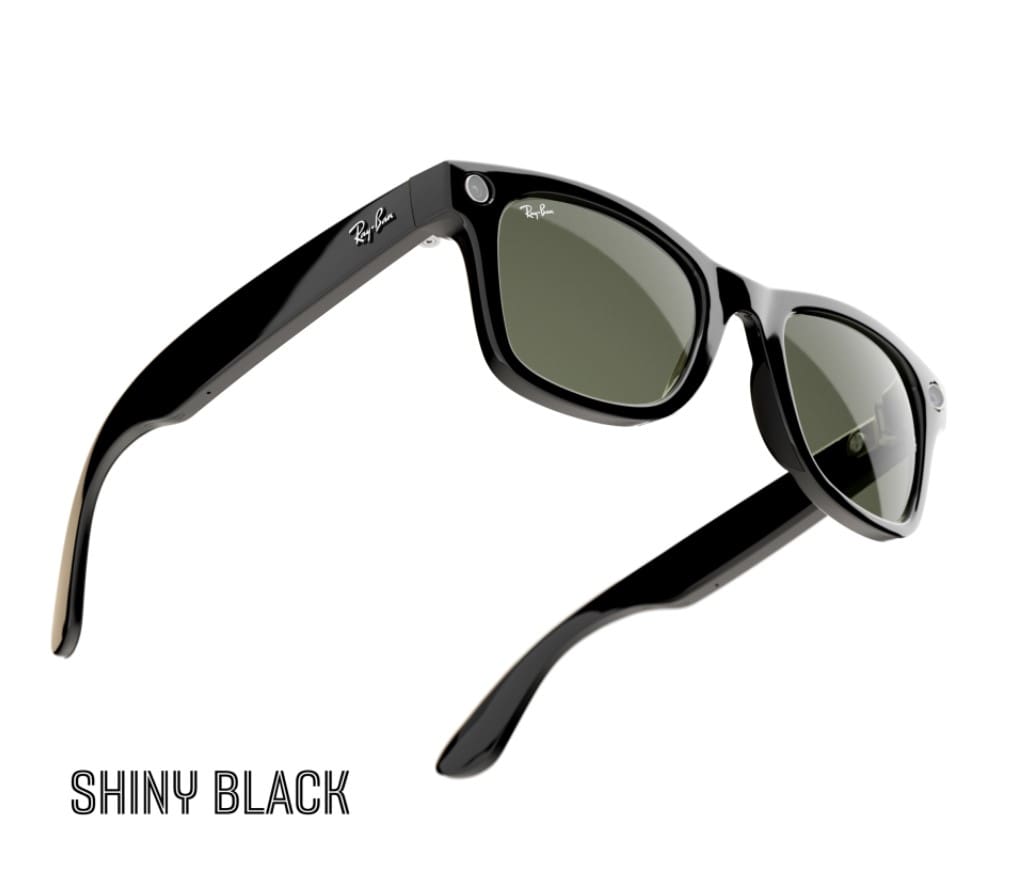 Lighter and More Comfortable
The smart glasses are thinner to make it lighter and more comfortable. They are also water-resistant. Moreover, there's also an improved touchpad and added interaction earcons.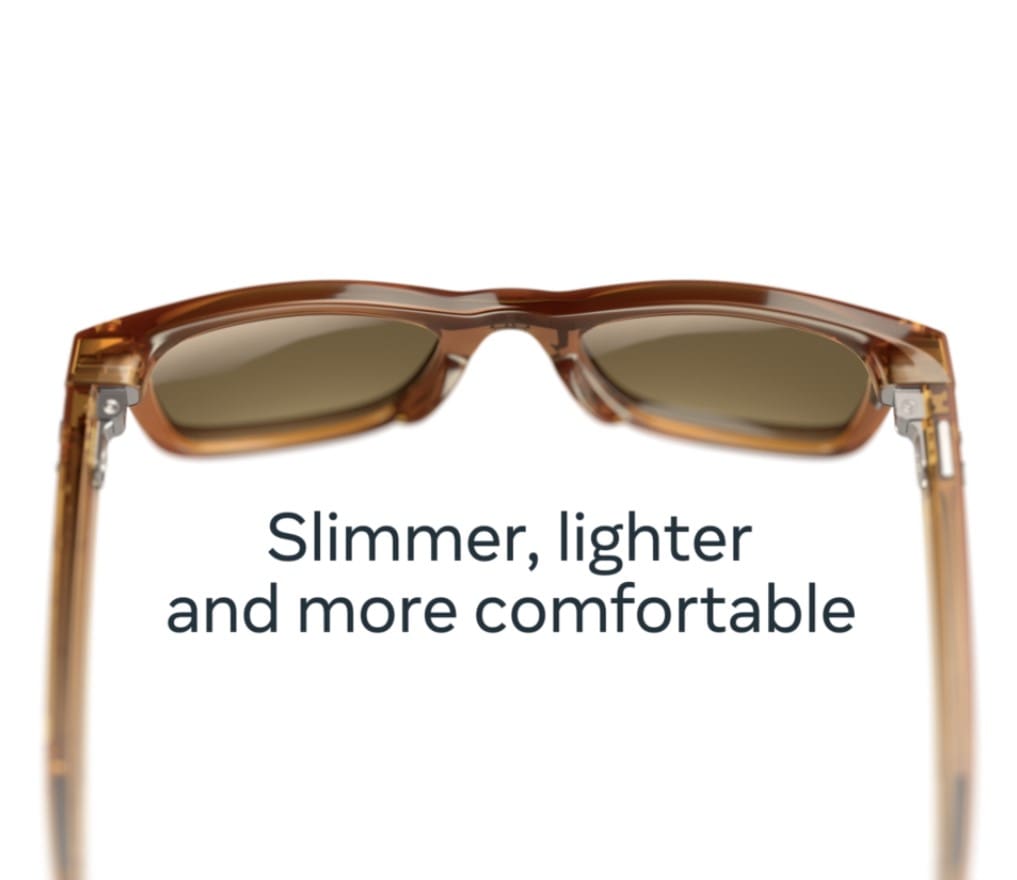 Hands-free live streaming
These glasses are perfect for vloggers and streamers. Meta announced that the glasses can now be used for live streaming, and it will instantly go live on Facebook or Instagram. Users can even view the comments and interact with the live audience. In addition, comments can also be heard by tapping and holding on the side.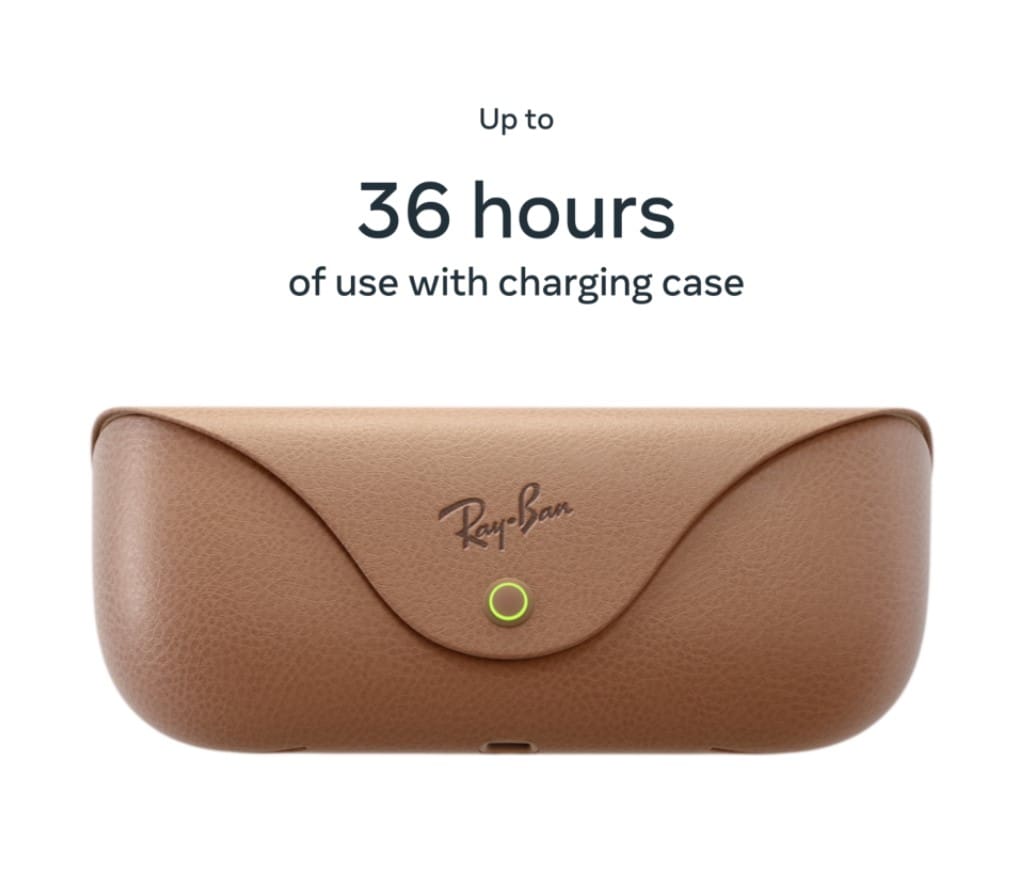 Meta AI
Of course, Meta is catching up with the AI trend. Meta has integrated Meta AI on the Ray-Bam Meta Smart Glasses. Users can say "Hey Meta" and get the information they want or control the glasses' features through this. However, Meta AI features will only be available in the US as a beta.
Meta is definitely stepping up the game to create products that will be on par with or even be greater than smartphones. Will you swap your smartphone for these glasses?