This might be your plan B when your relatives reject your "utang" request.
Unless you are born rich or have generational wealth, money will always be a problem. With inflation, prices hike up, which means more reasons to spend a huge amount of money. Because of financial struggles, most of us tend to borrow money from other people. However, most of the time, they are quick to say "no."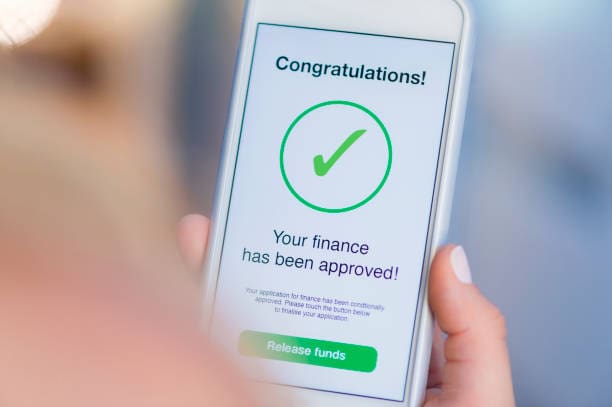 But worry not; some apps allow you to do a quick loan. And yes, they are available in the Philippines.
1. MocaMoca
First on our list is MocaMoca. It is a loan app found online that users can use for quick loans. This app is perfect for those who need emergency cash and has a minimum loan amount of ₱2,000. Meanwhile, the maximum loan amount is ₱10,000.
To apply for MocaMoca App, you need the following:
You must be 18 years old and a Filipino citizen.
Must have at least one legitimate ID with a picture (government-issued ID)
You must have a phone number and email address
MocaMoca app is available in Google Play store and App Store.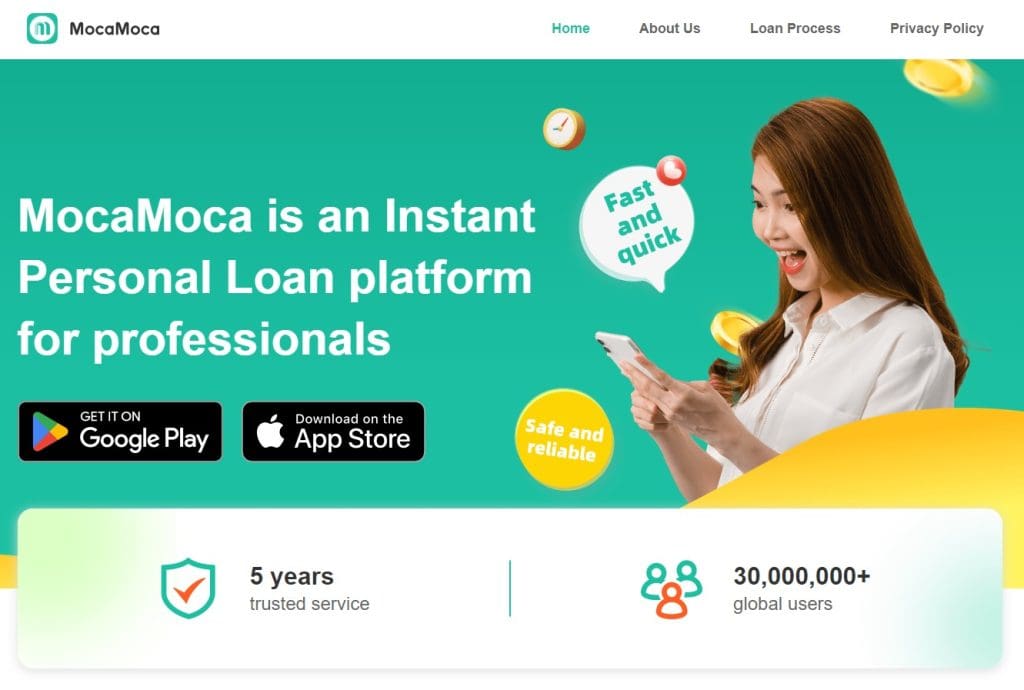 2. Fast Cash Loan App
Fast Cash is operated by Fcash Global Lending Inc.
The app allows Filipinos to access short-term loans. Moreover, processing and approvals are fast because everything is done on mobile.
There is no collateral needed because Fast Cash is an unsecured loan. You can borrow money from Fast Cash for any purpose. To use Fast Cash, you need to do the following:
Register and Verify your identity
Fill out the application form
Submit form
Wait for Fast Cash to approve your loan amount.
The interest rate per day within the due date is 1%. Moreover, the maximum borrowing amount from Fast Cash is ₱20,000. And yes, fast cash is legit since it is registered with the Securities and Exchange Commission (SEC).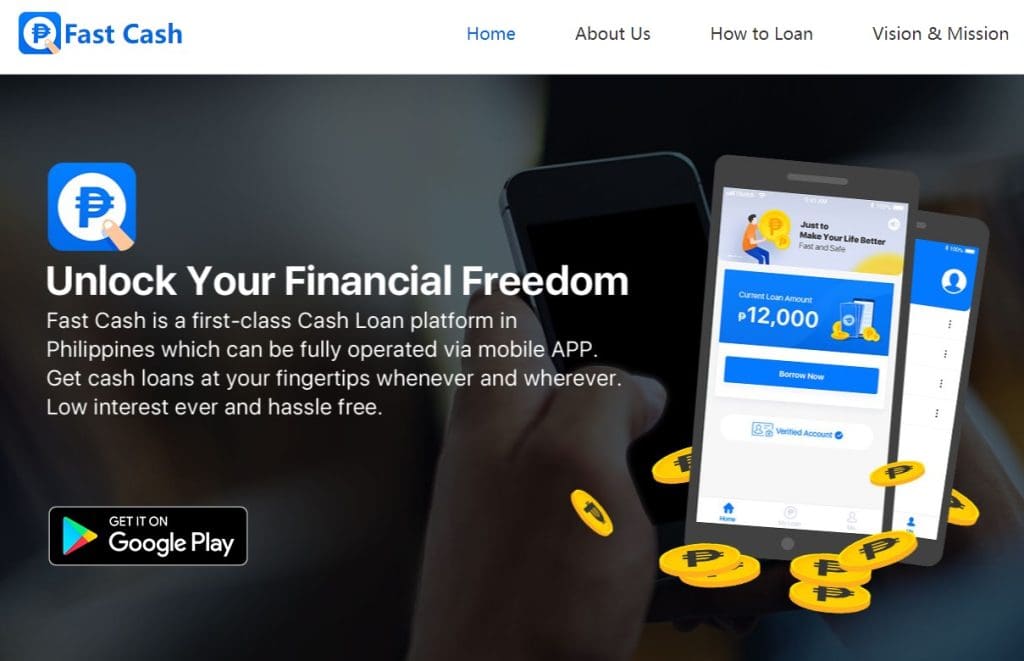 3. JuanHand
JuanHand Loan is another fast-loan app that is available in the Philippines. The loan amount is from ₱2,000 to ₱15,000. Moreover, the interest rate is 9% to 12%.
To apply, you must have:
1 Valid ID
Download the JuanHand app and provide the needed details
Choose loan amount
Wait for approval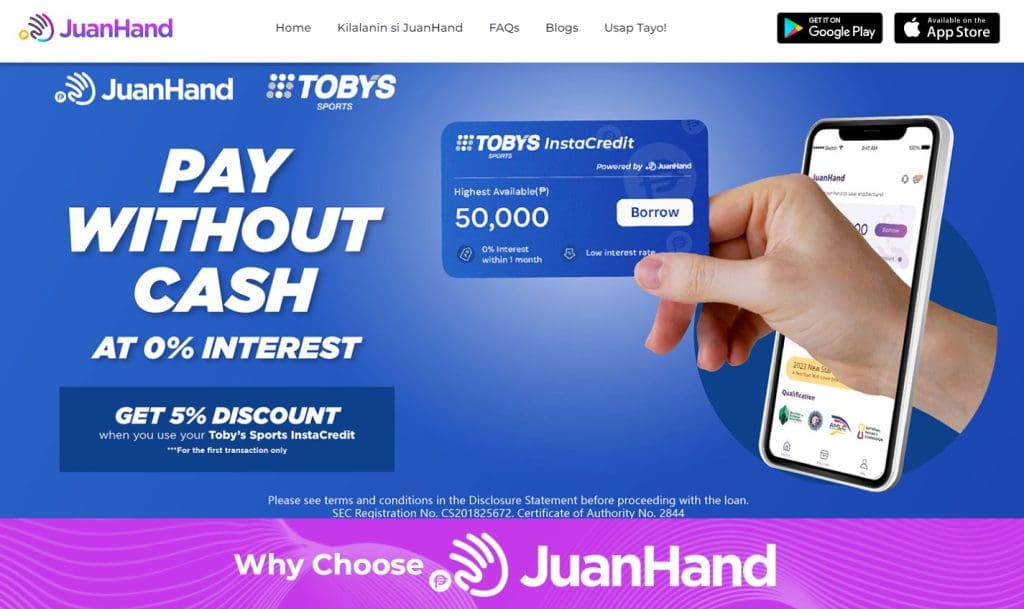 4. Tala App
Tala app is one of the Philippines' top instant cash loan providers. Tala has low-interest rates and reasonable payment terms. Moreover, the app is available on Google Play Store. The starting loan amount is ₱1,000, and the maximum is ₱15,000.
Here are the requirements you need to apply:
You must be at least 18 years old.
You must have a valid ID with a photo (government-issued ID)
You must have an Android phone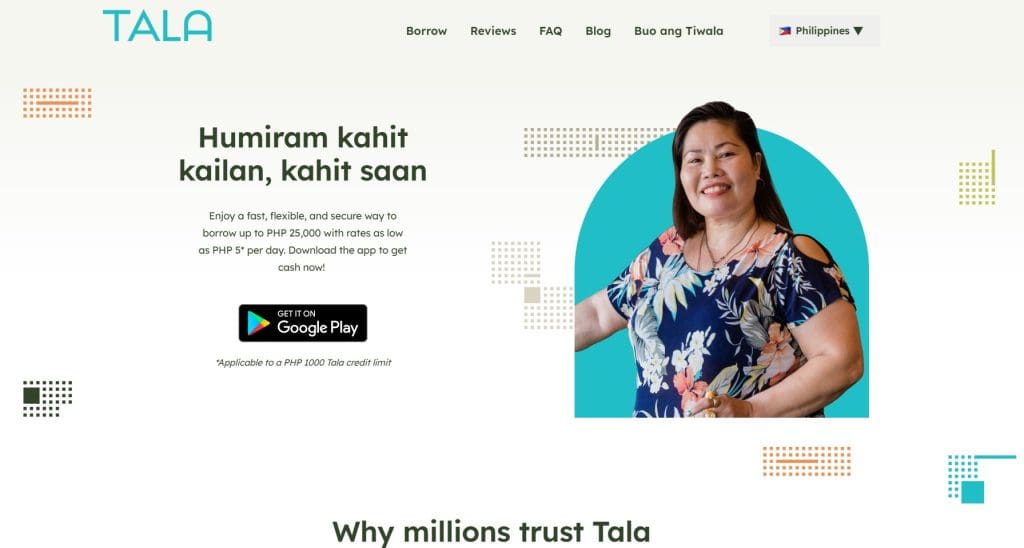 5. P-Cash
P-Cash is a straightforward, convenient, and secured loan application. Registration and application are only done only for a few minutes. You also just need one handheld device and one valid ID.
How to apply for Pcash:
Download PCash App from Google Play Store/Apple App Store
Complete the registration by filling up all the required fields
Choose your desired PCash loan amount, loan term, and disbursement channel
Wait for a call from PCash evaluators to verify your loan application
Claim your money from your selected disbursement channel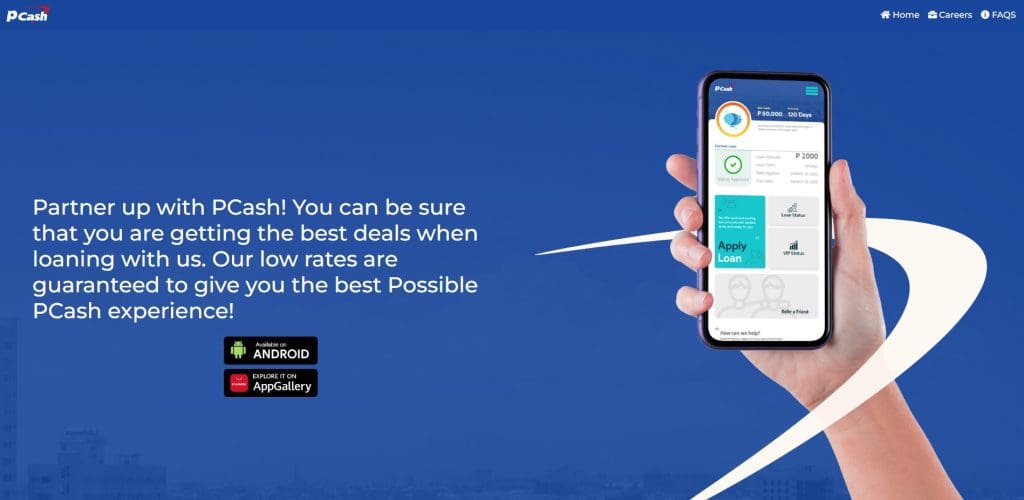 6. iHiram
With iHiram, you can loan up to ₱10,000. Moreover, you are ensured that you will get to choose a loan term that fits your needs. The iHiram application process is done through its website or mobile app.
iHiram is a legitimate loan application since it is registered with the Securities and Exchange Commission (SEC).
To apply for a loan, you need to have the following requirements:
You are a native citizen of the Philippines
You have a valid local ID
You are over 18 years of age
You have a valid local phone number and bank account
Here's how to apply:
Download and Install the iHiram App
Create an Account
Choose Loan Product
Fill out the Application Form
Submit the Application Form
Get approved and Receive the Loan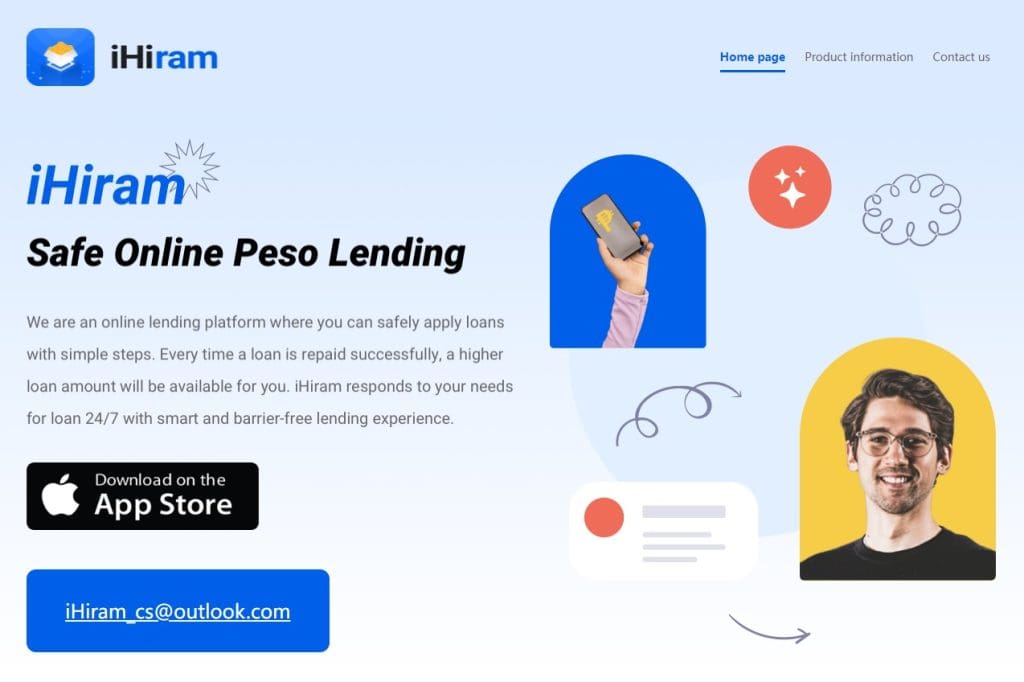 And there you have it, the 6 Best Quick Cash Loan Apps in the Philippines. With this new knowledge, we remind current and future users to use cash loan apps properly. Only download the apps on legitimate platforms to avoid hacking issues.
Pay your dues properly and be responsible users.