Potato Corner was on the hunt for the next Miss U! No, not really. They are, however, looking for service crew members who meet certain physical criteria. And boy, are those qualifications specific!
Potato Corner, a popular snack business, is in hot water after a job posting for a soon-to-open branch went viral due to its discriminatory recruiting demands.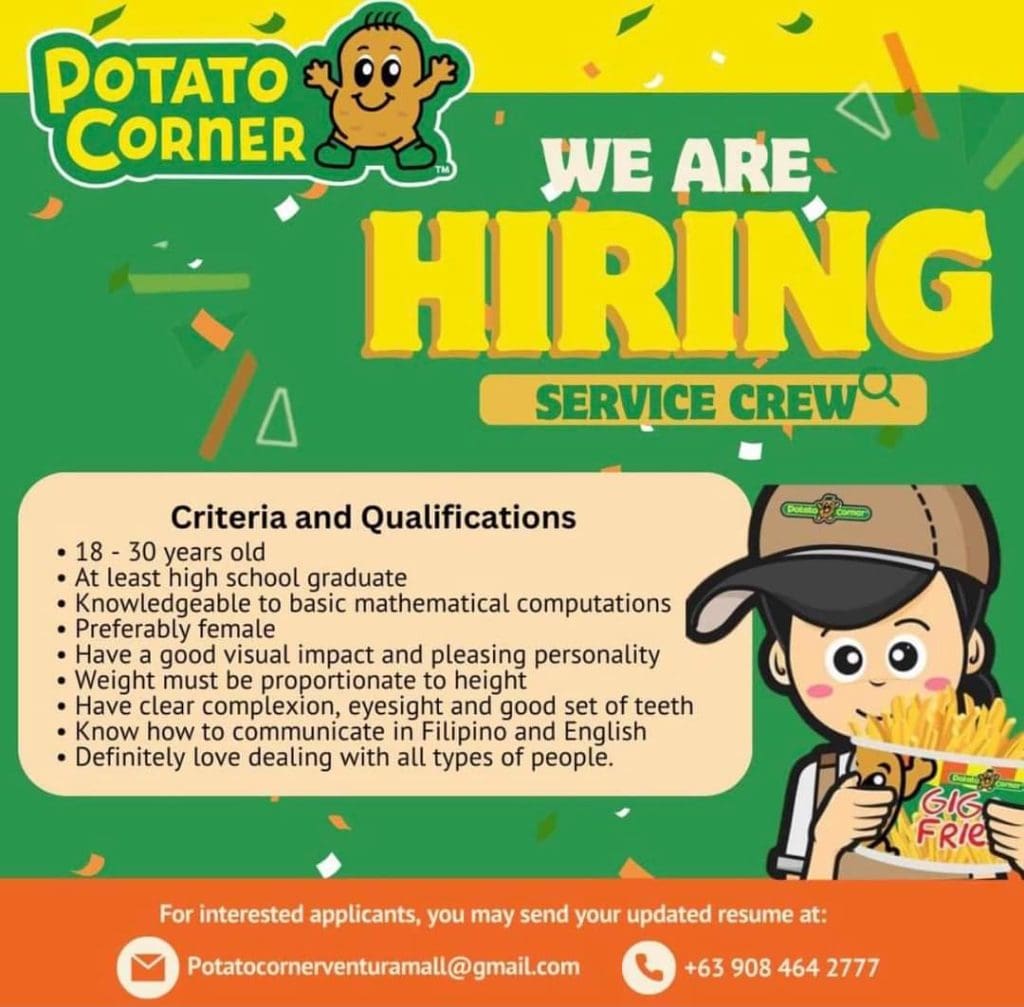 Apparently, the branch prefers "visually appealing" employees with a "pleasing personality." They also want them to be of proportionate weight and have a clear complexion, good eyesight, and a good set of teeth.
Social media users quickly slammed the post, accusing Potato Corner of discriminating against people based on their appearance. Others who commented laughed that the job posting was for a beauty pageant rather than a fast-Food restaurant position.
Potato Corner has eventually apologized for the job advertising, calling it a "well-meaning but insensitive" mistake. The company stated that it does not support or condone discriminatory employment practices and is dedicated to promoting an inclusive environment.
"We deeply regret the oversight in the job posting,"

said Potato Corner.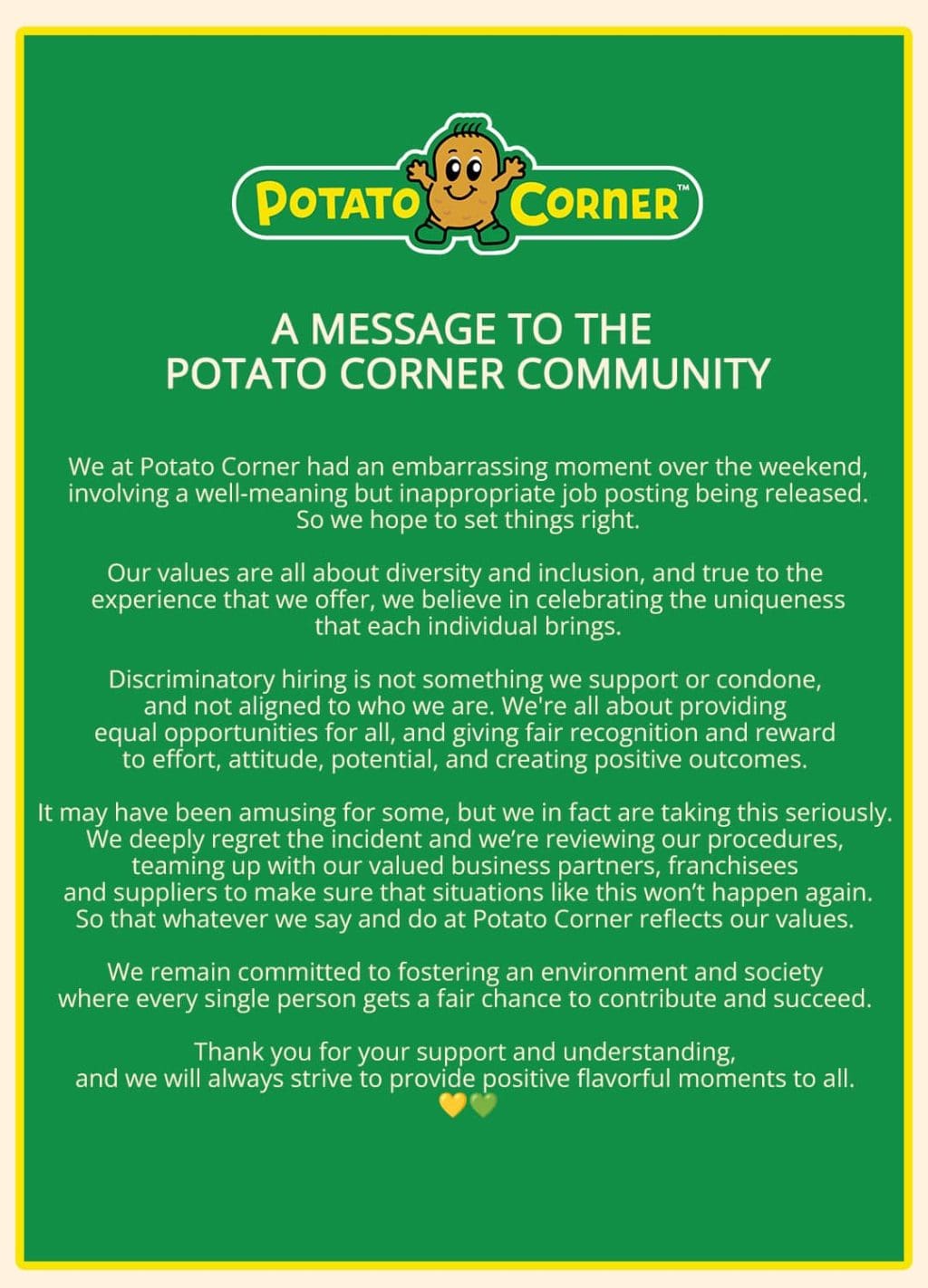 "We, together with our business partners, are working to ensure that such incidents will not happen in the future."
The company additionally explained that the job advertisement was not authorized by its headquarters and is working to avoid similar events in the future.
When it comes to hiring, the Potato Corner serves as a reminder of the importance of being mindful of our language and behavior. Even seemingly harmless language can have a discriminating influence, and we must be cautious of how our words affect others.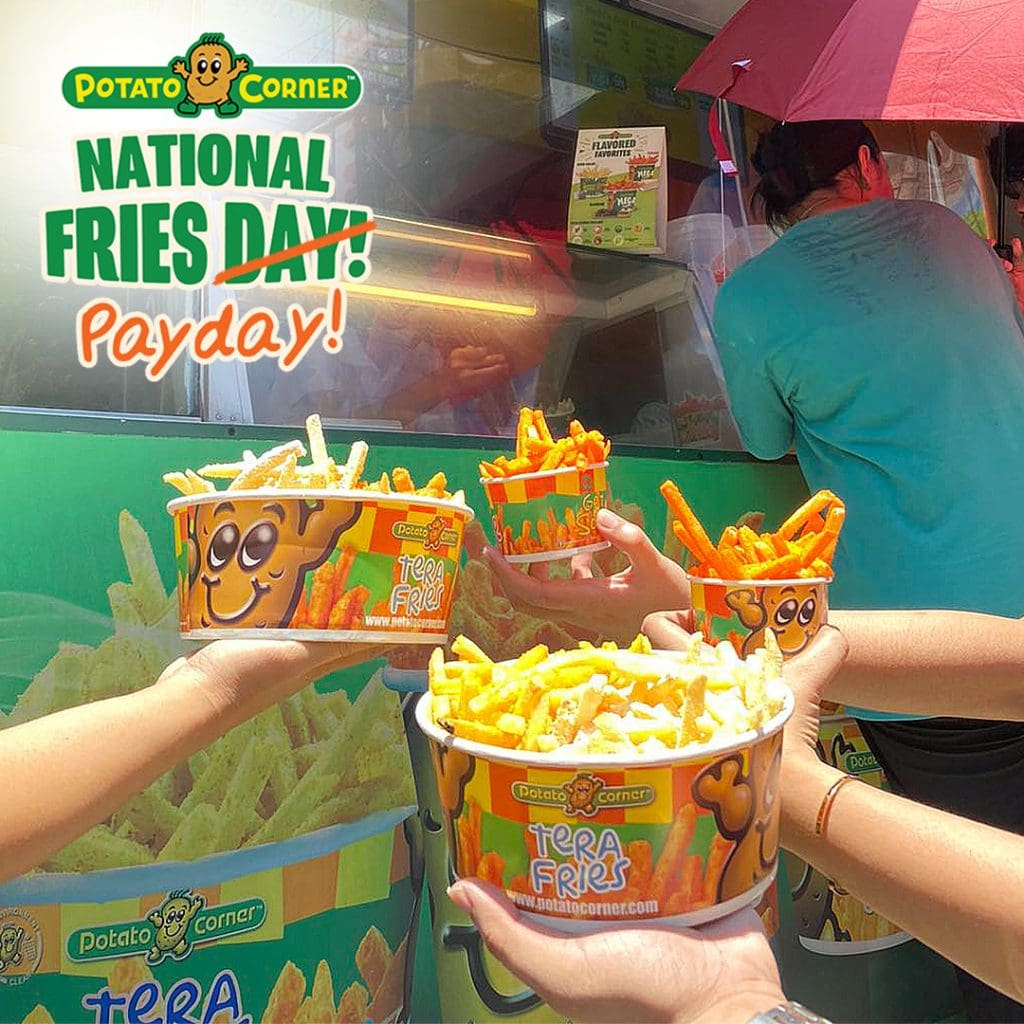 We all have a part to play in making our society more inclusive, including being sensible and sensitive to our employment practices. We can contribute to ensuring that everyone, regardless of looks, has the opportunity to accomplish this by being proactive about fostering an inclusive environment.