Find beaches to be too rowdy this summertime? Touch grass (Literally)!
Who says you have to be by the sea to make the most of the season? At Pining Garden Resorts in the city of Danao, you can bask in the sunlight and still immerse yourself in the cooling breeze that comes with being surrounded by flora and fauna without having to be swallowed by a crowd.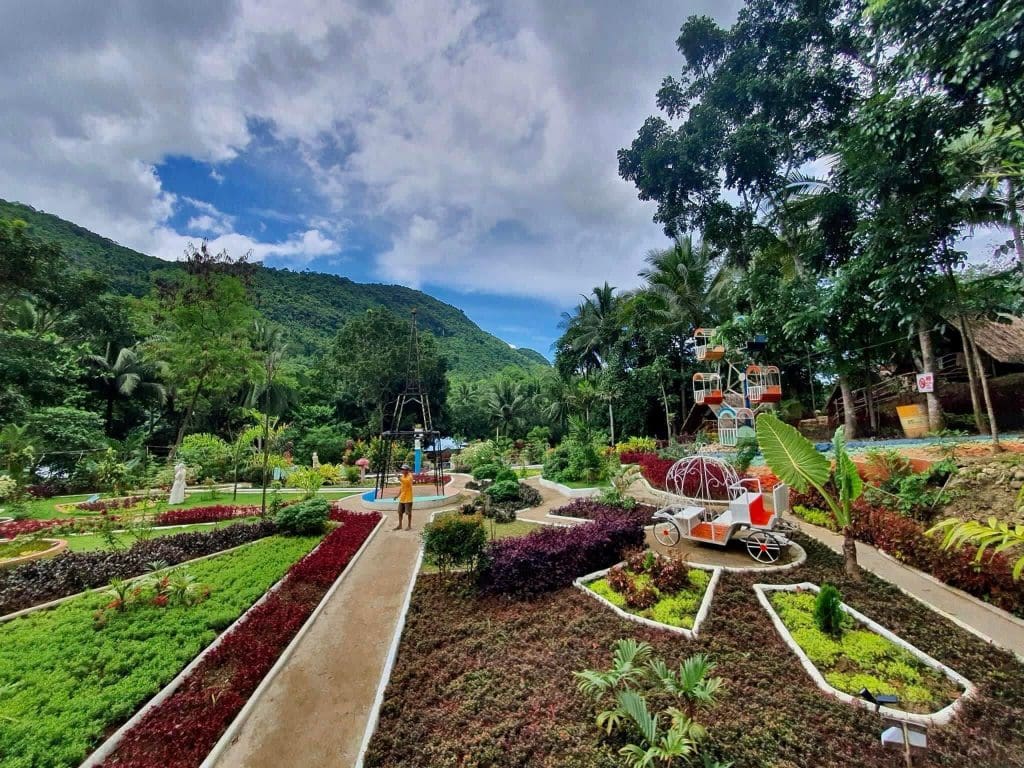 Cozy outdoor arrangement
Pining Garden Resorts provides you with scenic views of healthy vegetation as the plants are well taken care of. The place is blooming with life in a colorful dreamlike fashion.
To make your sightseeing more comfortable, camping is allowed and even encouraged. Their campsites face the best landscapes possible so you can both close your eyes and open them to the wonders that surround you.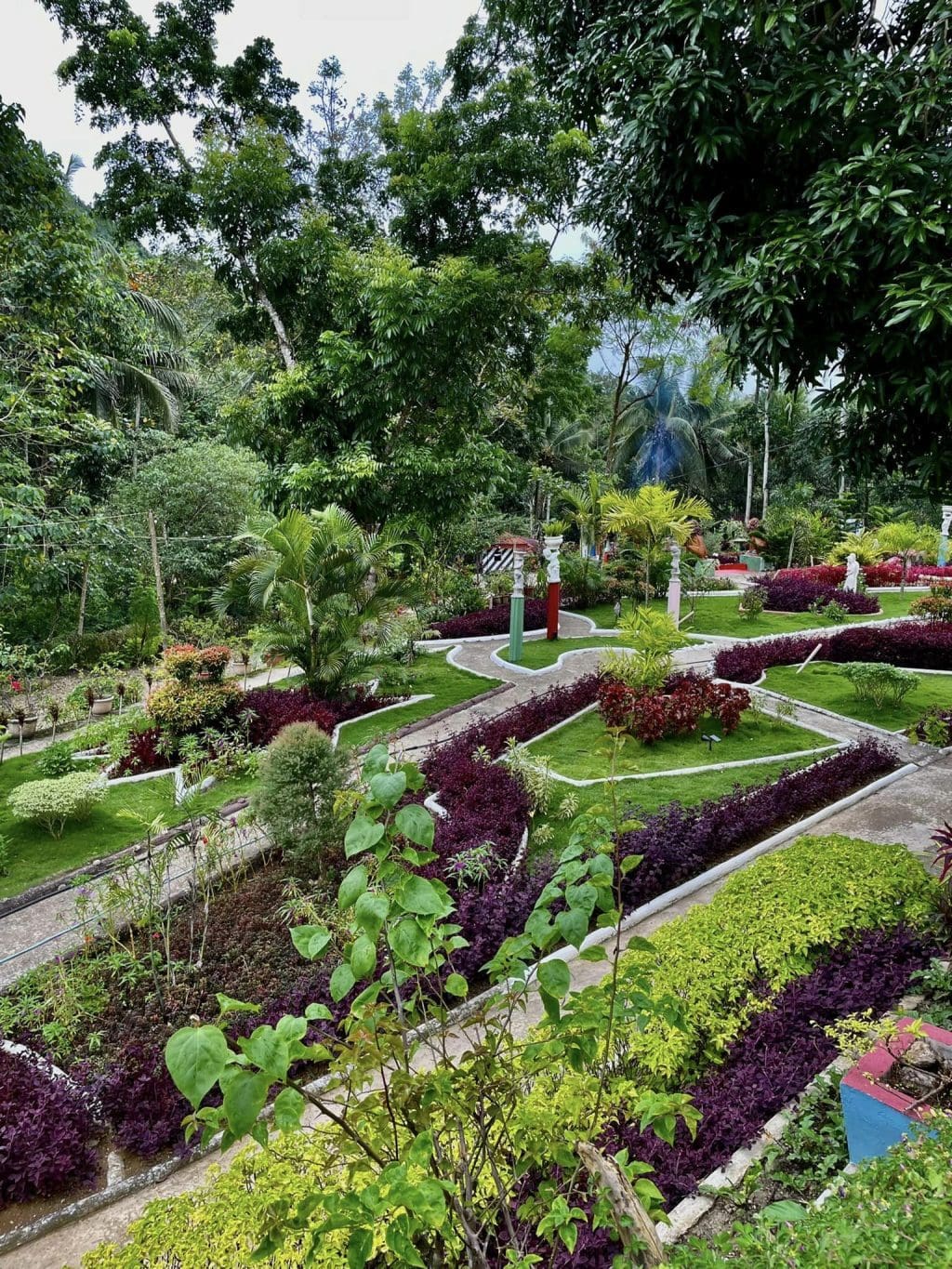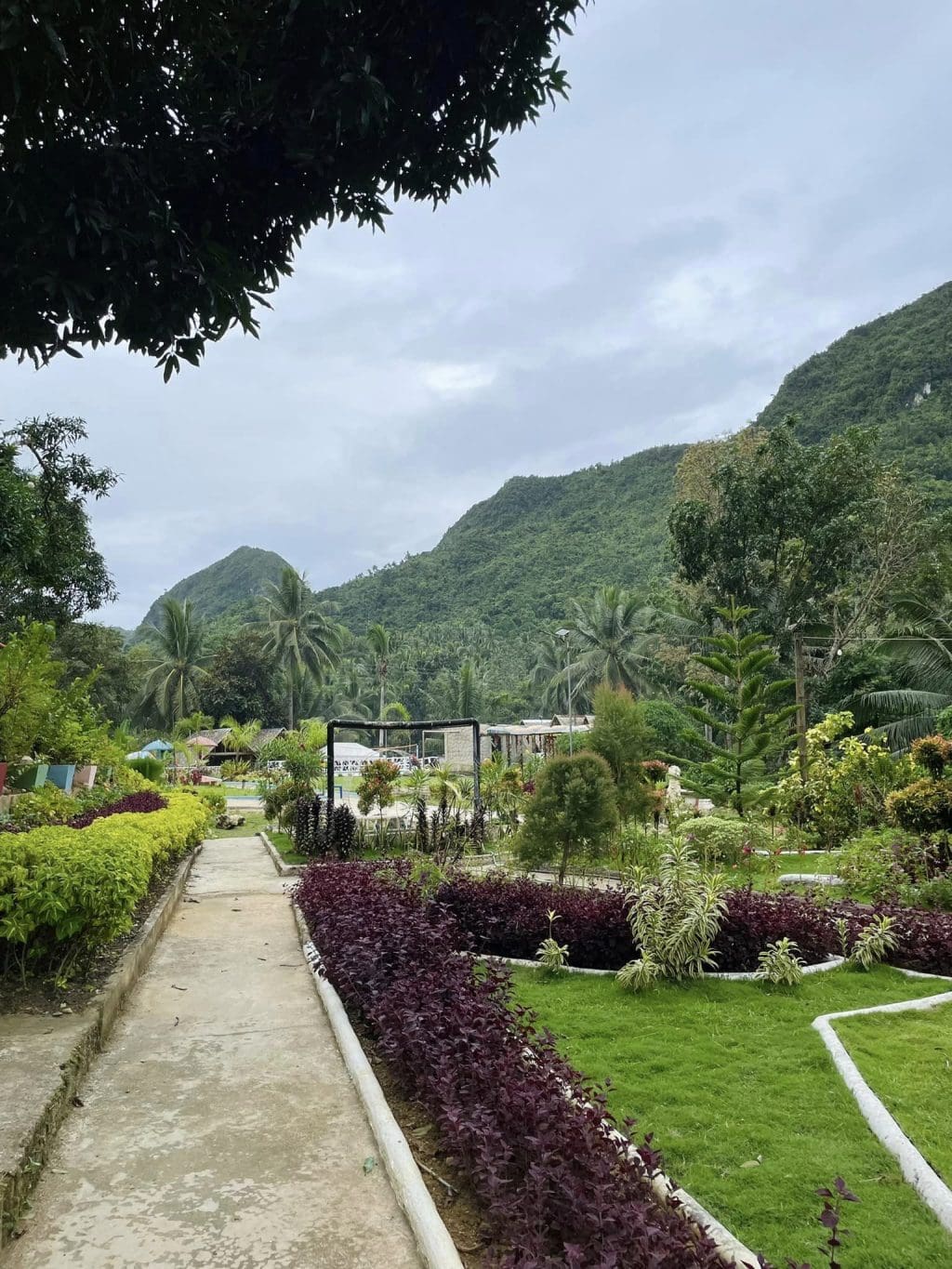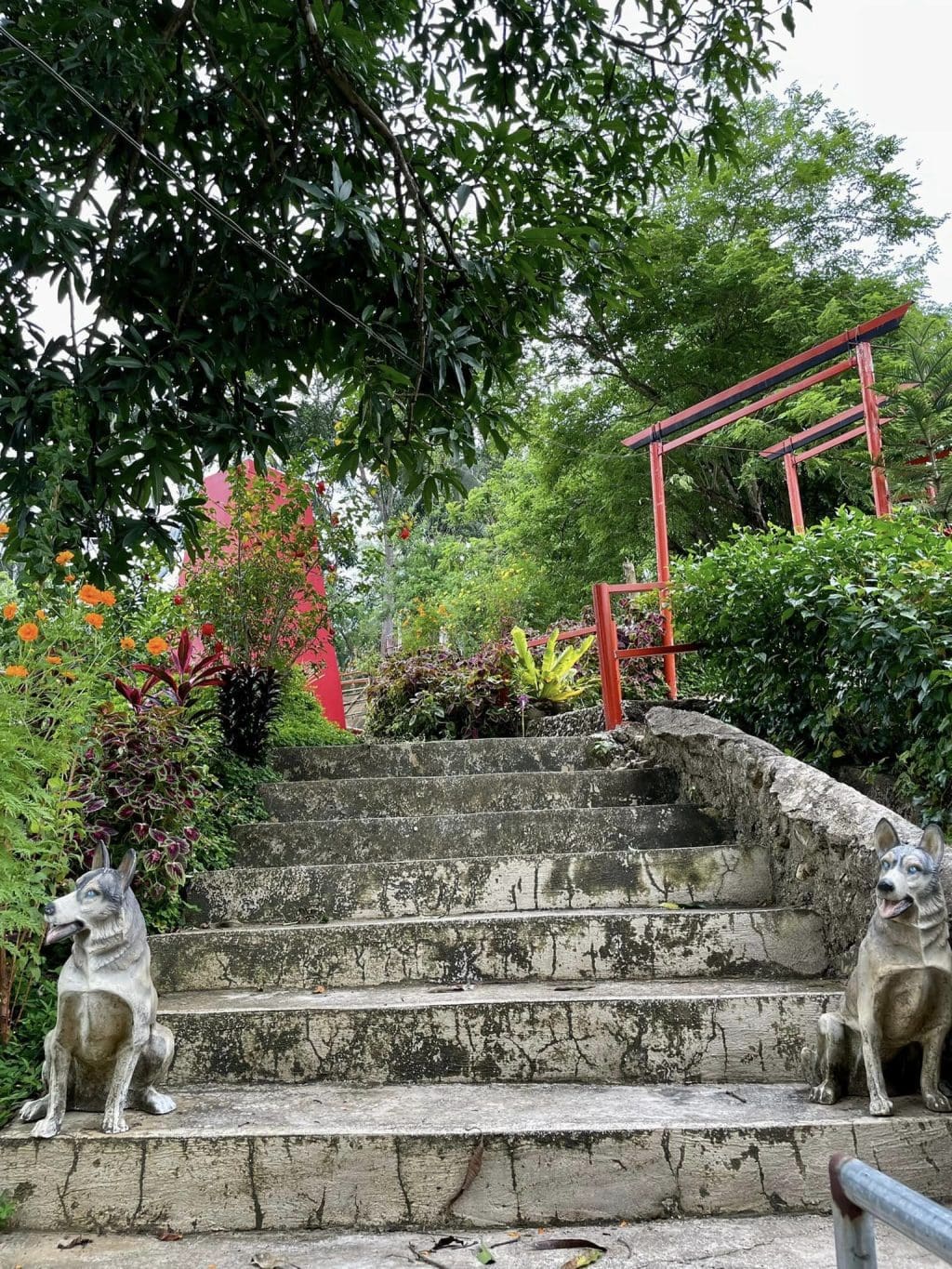 Should you not want to stay for too long to camp, cottages are available wherein you can still enjoy while being comfortable. But if you do and want to be more settled, there are bahay kubos that are accessible for overnight stay. Shower rooms are available, should you feel the need to clean yourself up.
No experience is complete without dining, of course. Breakfast, lunch, dinner, snacks, and drinks are available for guests to fuel their energy.
No matter how far you wander off, for as long as you are in the vicinity, it serves as a reminder how relaxing it is to be surrounded by nature — homey, as though you are in your province.
Want to take a dip? They got you
If you are chasing after the complete summer getaway experience, you have to take a plunge into their pool.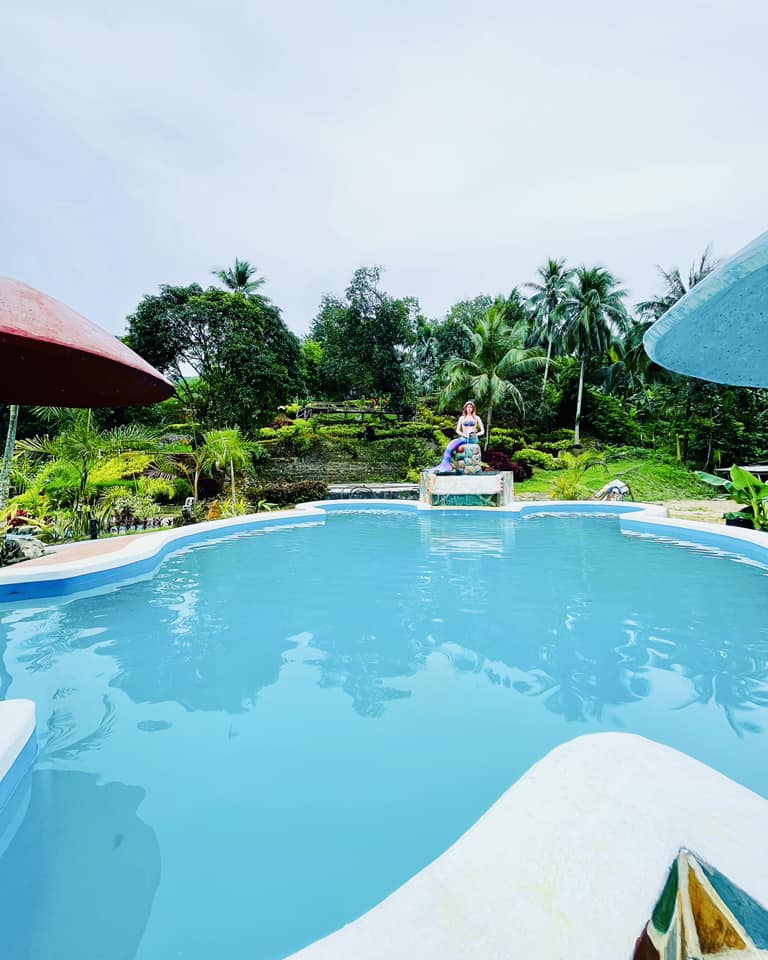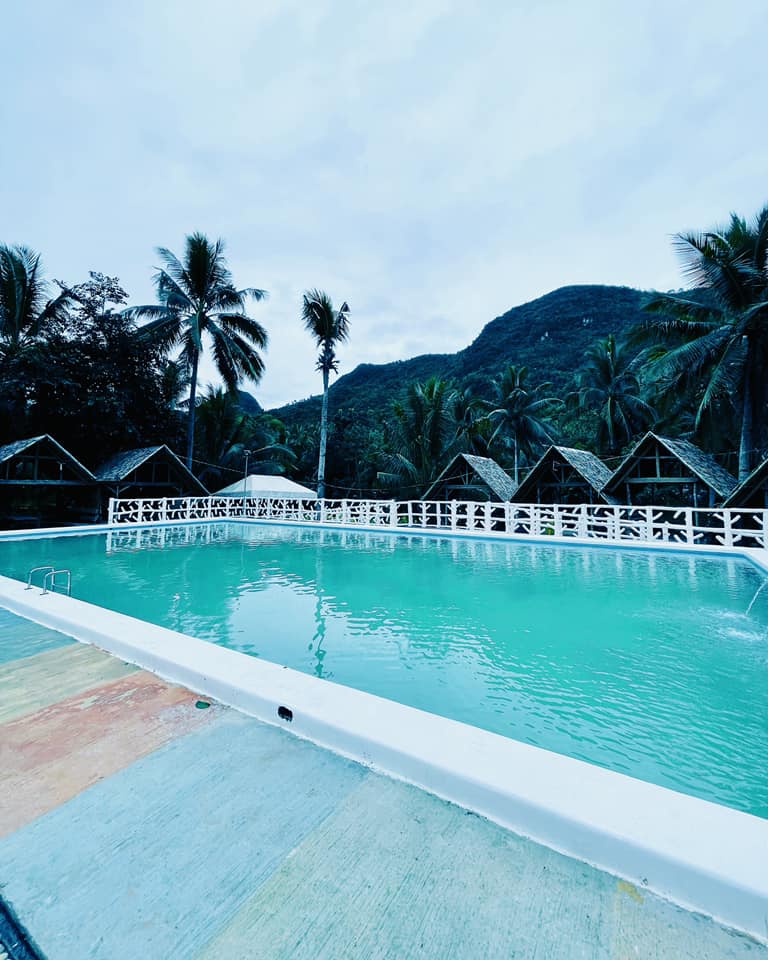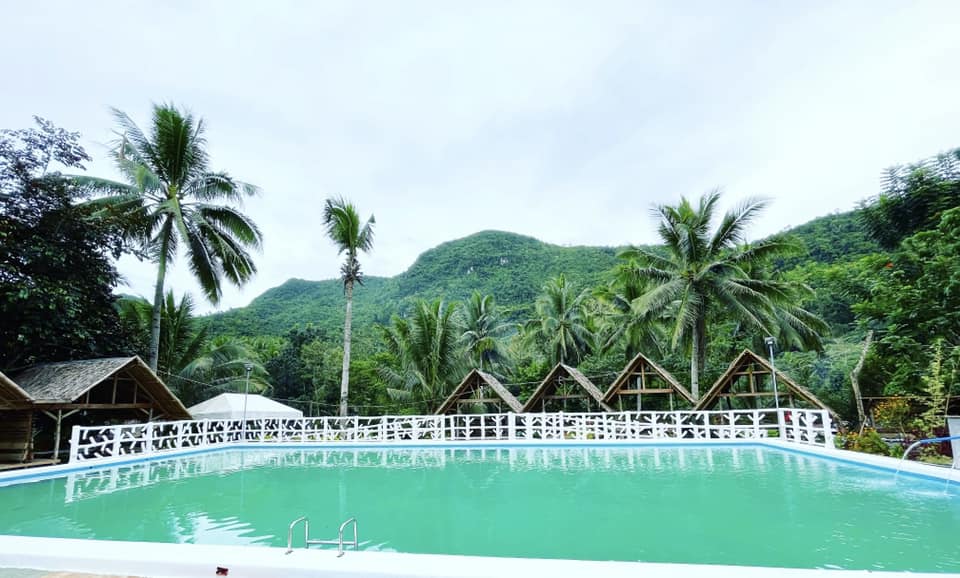 Yes, they have one! Not only can you enjoy the lush green view, you can also submerge yourself in their aqua blue pool. Being far from the beach does not mean you cannot get your portion of H2O. Sure pools may not be as fulfilling for some, but Pining Garden Resorts' pool still gives you that authentic outdoor experience. Nothing beats the energy of nature for those who are gripped by wanderlust.
Full of life at nightfall
Peace and serenity at last. When the night comes, it is when everything is at rest. It is quiet, but it is not a deafening kind of quiet.
Every weekend, an acoustic live band plays at the resort's restaurant at night. Still life, good food, cold beer, and chill music? It could not get any better than this!
Should you prefer to stay in the comfort of your own tent or bahay kubo, then you can look up and see the pitch black sky dusted with hundreds of stars that are not so visible in the metropolitan area.
Everything seems to be motionless when the moon is out when you are outdoors in the woods, but you are very much surrounded by the life that is nature!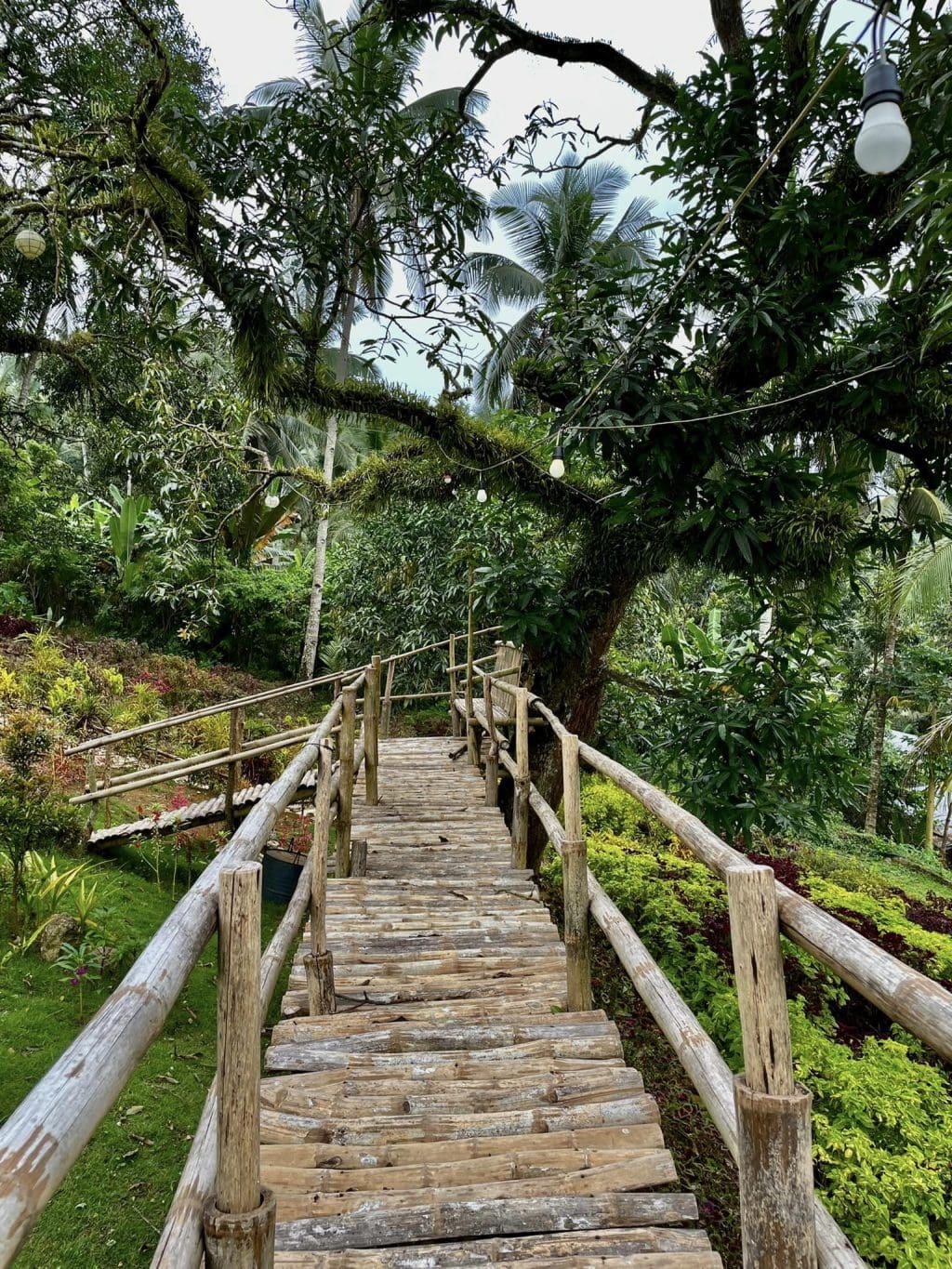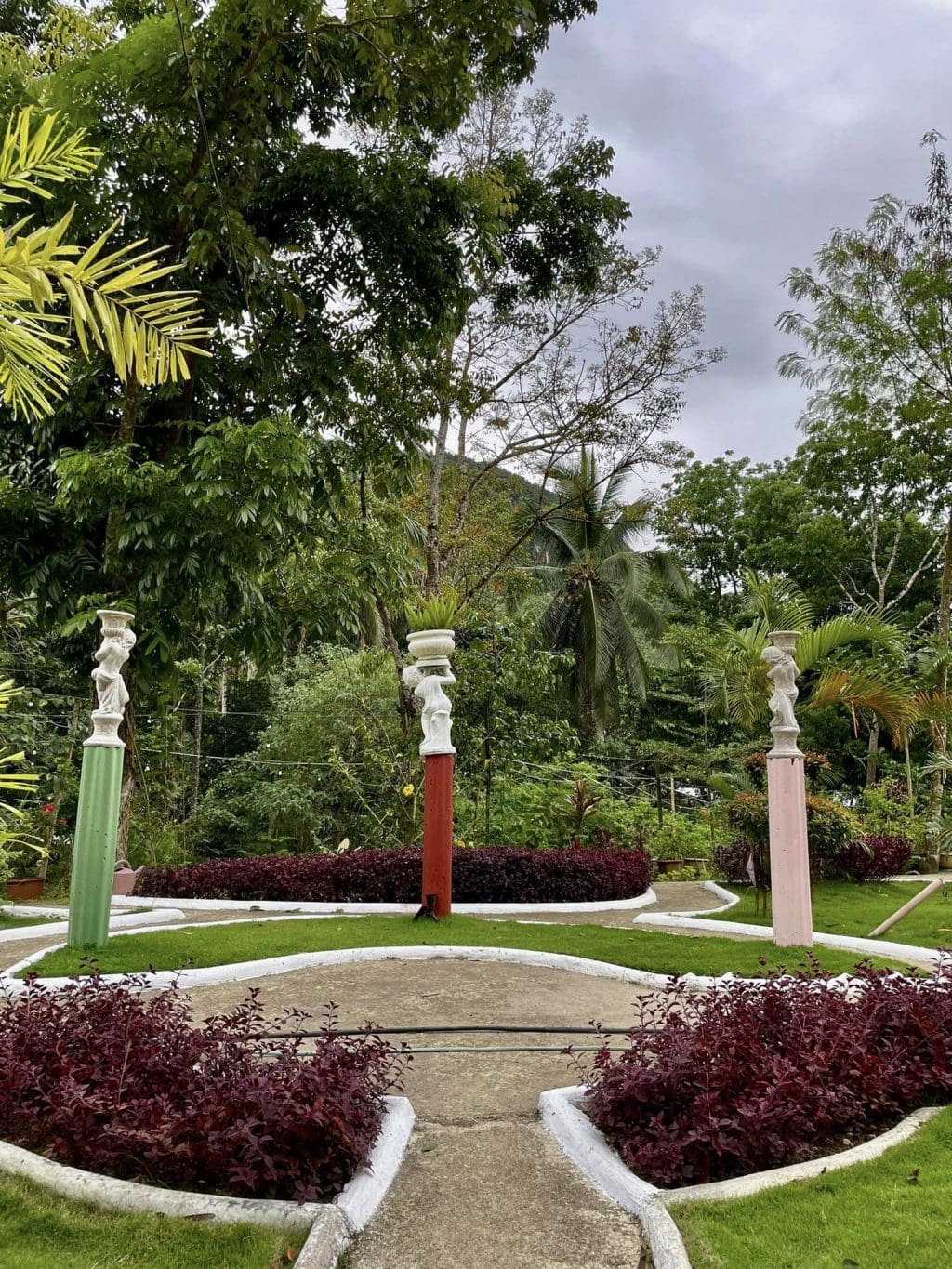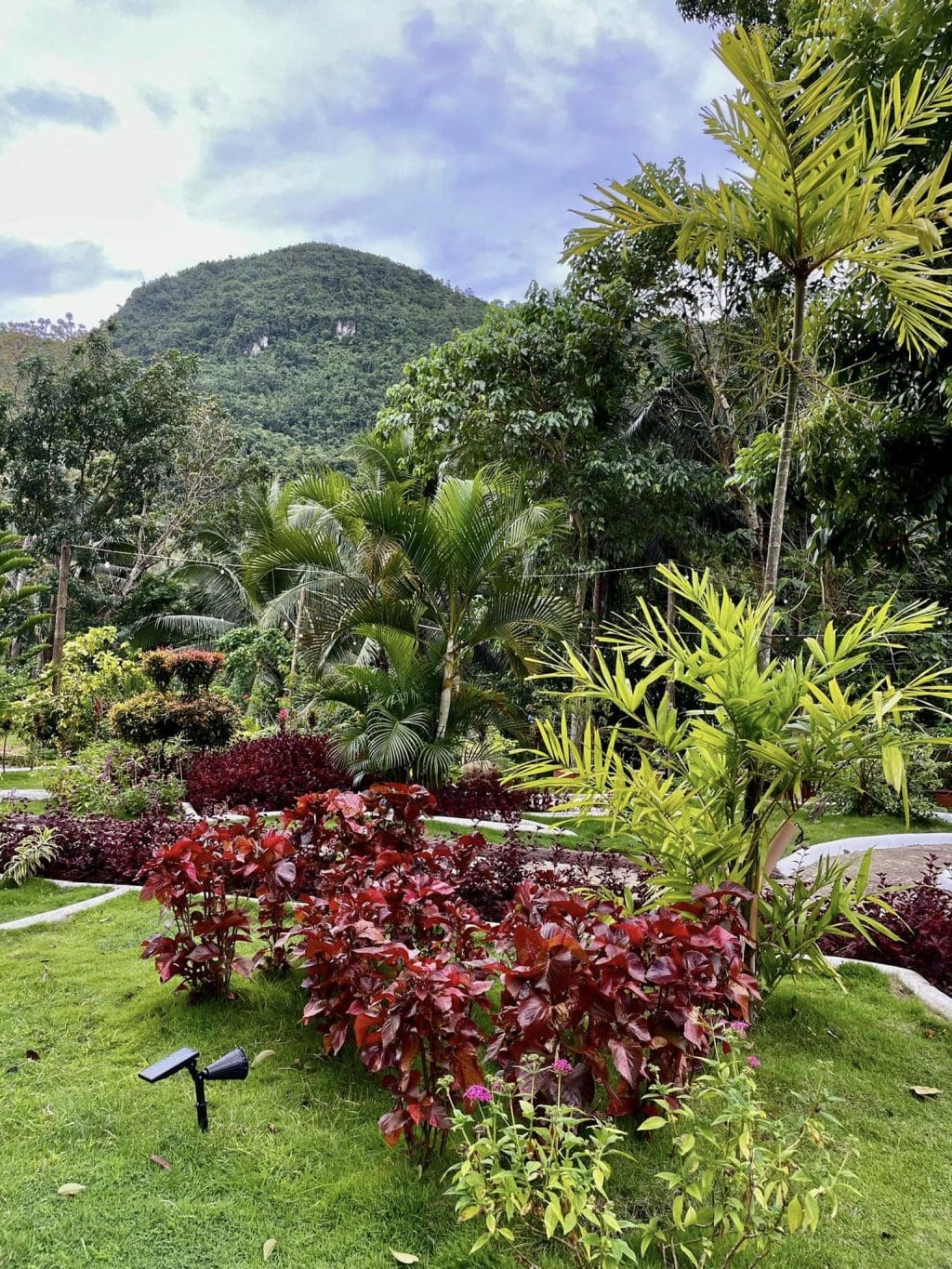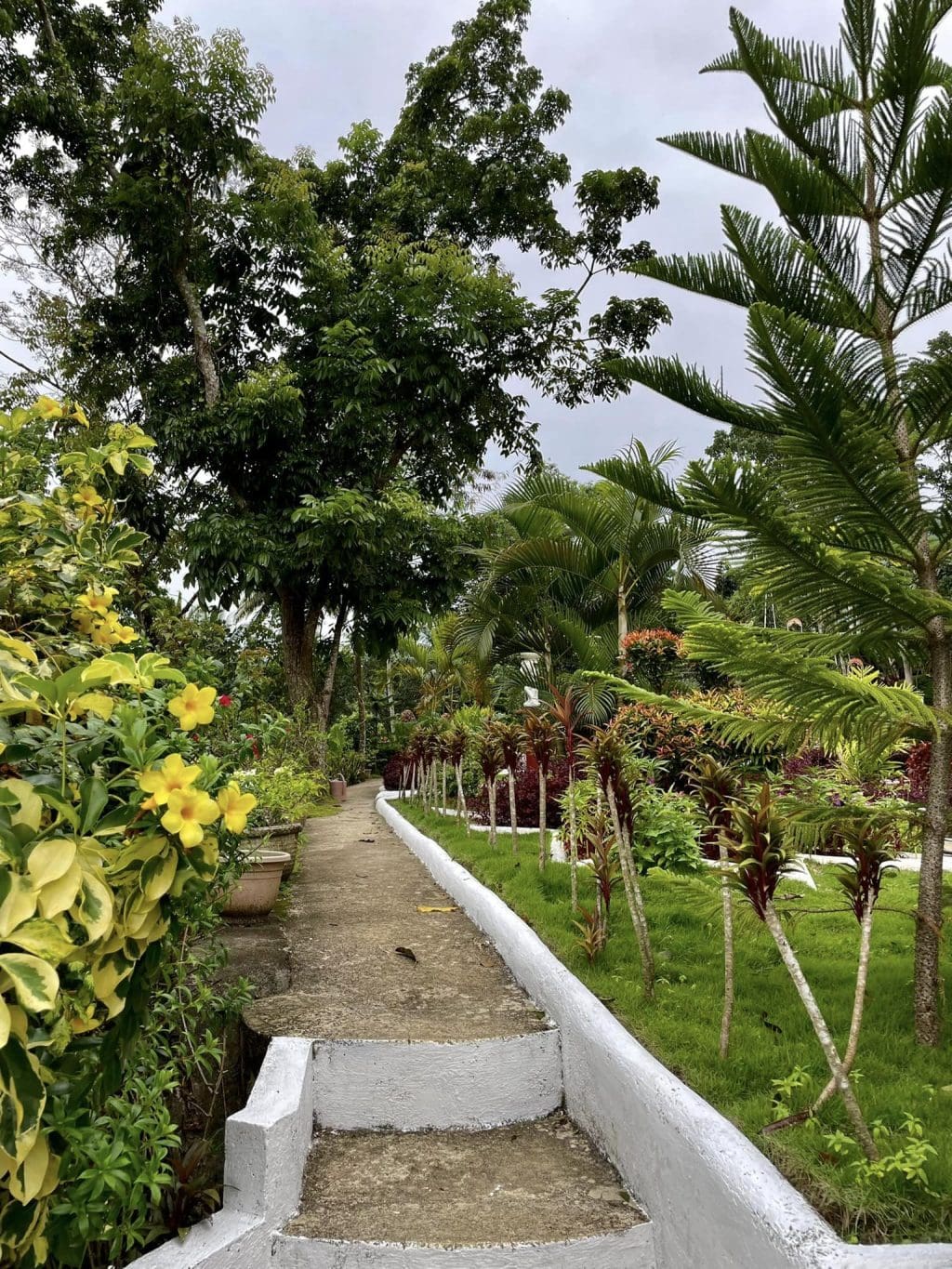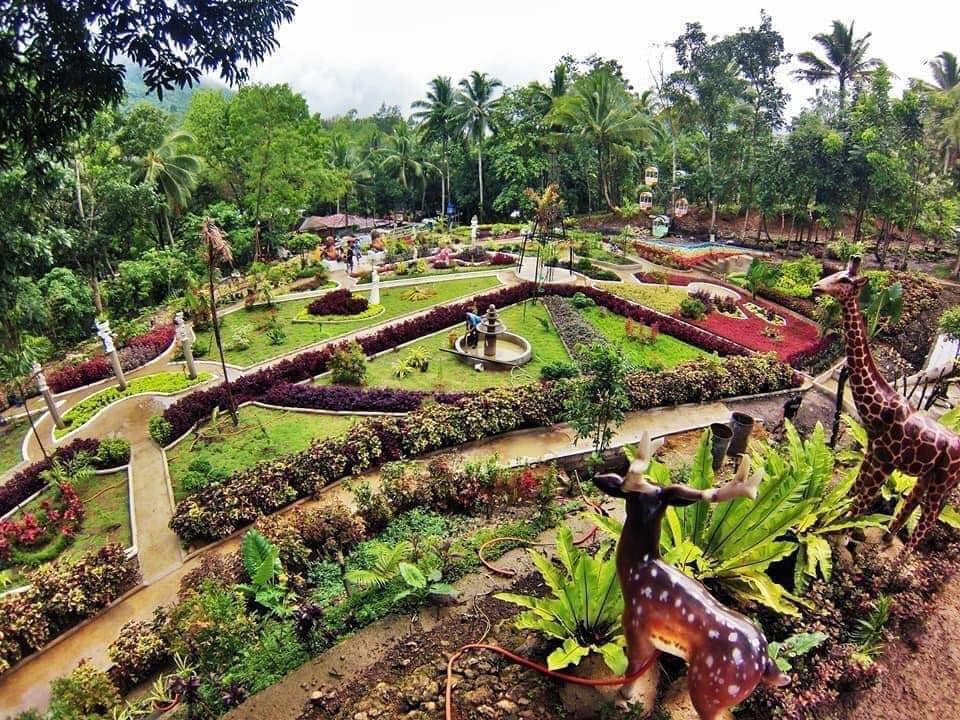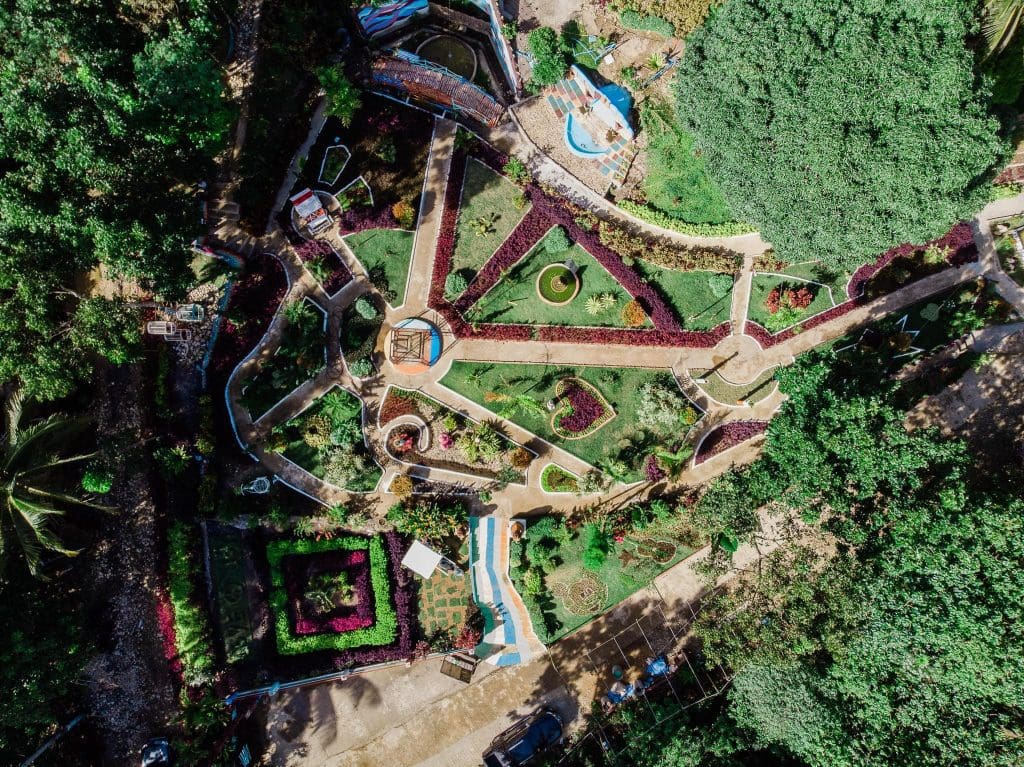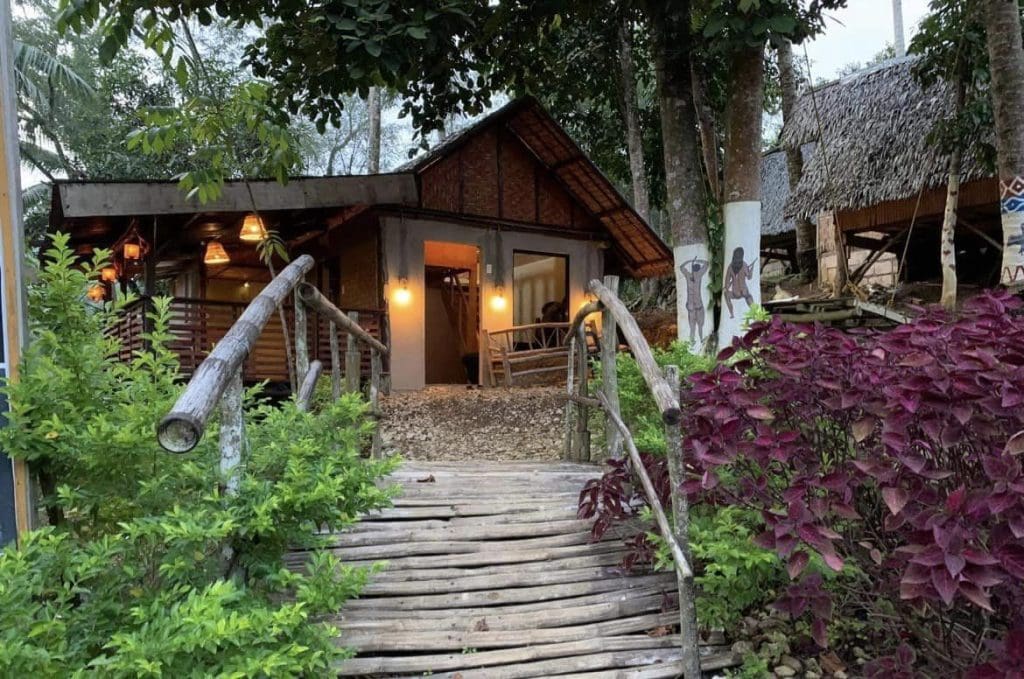 RATES & OTHER INFORMATION
DAY USE:
Entrance fee is ₱50 for adults; ₱30 for kids
₱300 for a small cottage; ₱500 for a regular cottage
OVERNIGHT RATES:
Bahay kubo with air-condition is ₱1500 per night, good for 2-3 pax
Without air-condition is ₱1000 per night, good for 2 pax
Barkada kubo is ₱5000 per night, good for 5-6 pax
Check-in time is 3:00 PM, check-out time is 11:00 AM
CAMPING:
₱100 to rent a space
₱150 to rent a tent
OTHER INFORMATION:
HOW TO GET THERE?
Exact location: Pining Garden Resorts, Purok 2, Centro Barangay Dungga, Danao City, Cebu
BY CAR: Navigate with Waze or Google Maps and set your destination to "Pining Garden Resorts" in Danao. Parking space is available.
BY BUS: Find your way to the Cebu North Bus Terminal or SM Van Terminal. Take any shuttle that's bound for Danao. Upon arriving at the town proper, hire a habal-habal driver to take you to the Pining Garden Resort.
BY VAN: Pining Garden Resorts offers their own transportation service to and from your pick-up and drop-off location, ₱200 per person.