Have you ever seen a Philippine eagle? If you haven't, you're not alone. This critically endangered species is one of the most elusive birds in the world. But thanks to a recent TikTok video, people worldwide are finally getting to see this unique creature up close.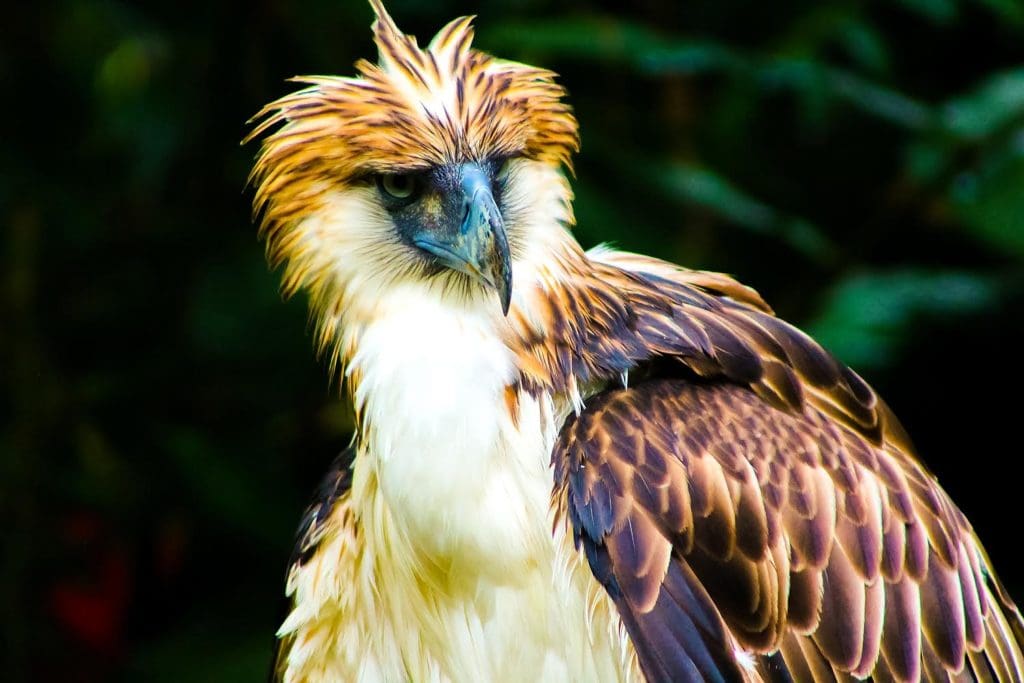 Lohwana Halaq, an animal keeper at Davao City's Philippine Eagle Foundation, recently went viral on TikTok for her video comparing the real Philippine eagle to the one represented on the new P1,000 bill.
Halaq is seen in the video holding the bill next to Sinag, the youngest Philippine eagle at the center. She then compares the two, highlighting similarities such as their golden brown feathers, white head, and sharp talons.
More than 10,000 people have shared Halaq's video, which has received over 1.8 million views. Despite being the Philippines' national bird, several individuals in the comments expressed their amazement at how little they knew about the Philippine eagle.
According to Halaq, she made the video to encourage people to learn more about the Philippine eagle, an endangered species, and raise public awareness of it. She added that spreading awareness of the need to preserve the Philippine eagle through education is essential for species conservation.
Only about 500 Philippine eagles are alive in the wild, making it a severely endangered species. The Philippine eagle is endangered mainly by habitat loss, hunting, and electrocution.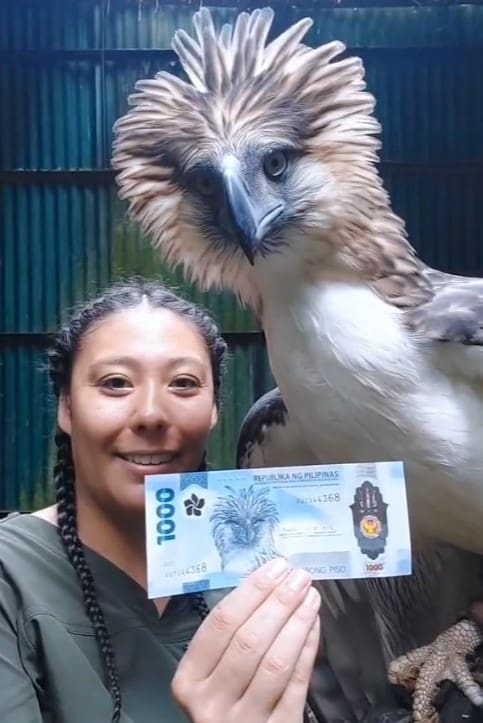 Action must be taken to safeguard the Philippine eagle's habitat, crack down on illegal hunting, and educate people about the significance of this species if we are to prevent its extinction.
The video uploaded by Halaq is an excellent representation of how social media can be utilized to spread awareness of significant environmental issues. Halaq has aided in educating people about the Philippine eagle and encouraging them to take action to save this endangered species by sharing her video with her followers.
Together, let's preserve and protect the Real Philippine Eagle. We can ensure the continued existence of this fantastic bird for future generations by increasing awareness of it. Join the movement, share the video, and l let's make a difference together!