When we think of functions, our brains usually redirect us to a concrete room with white walls, stiff tables and people in suits. Percée Cabin Resort offers us a fresh take on functions and vacations with their Bohemian style construction that won't only help you reconnect with nature, but also loosen you up and make you feel like you are on an actual vacation instead of a planned event!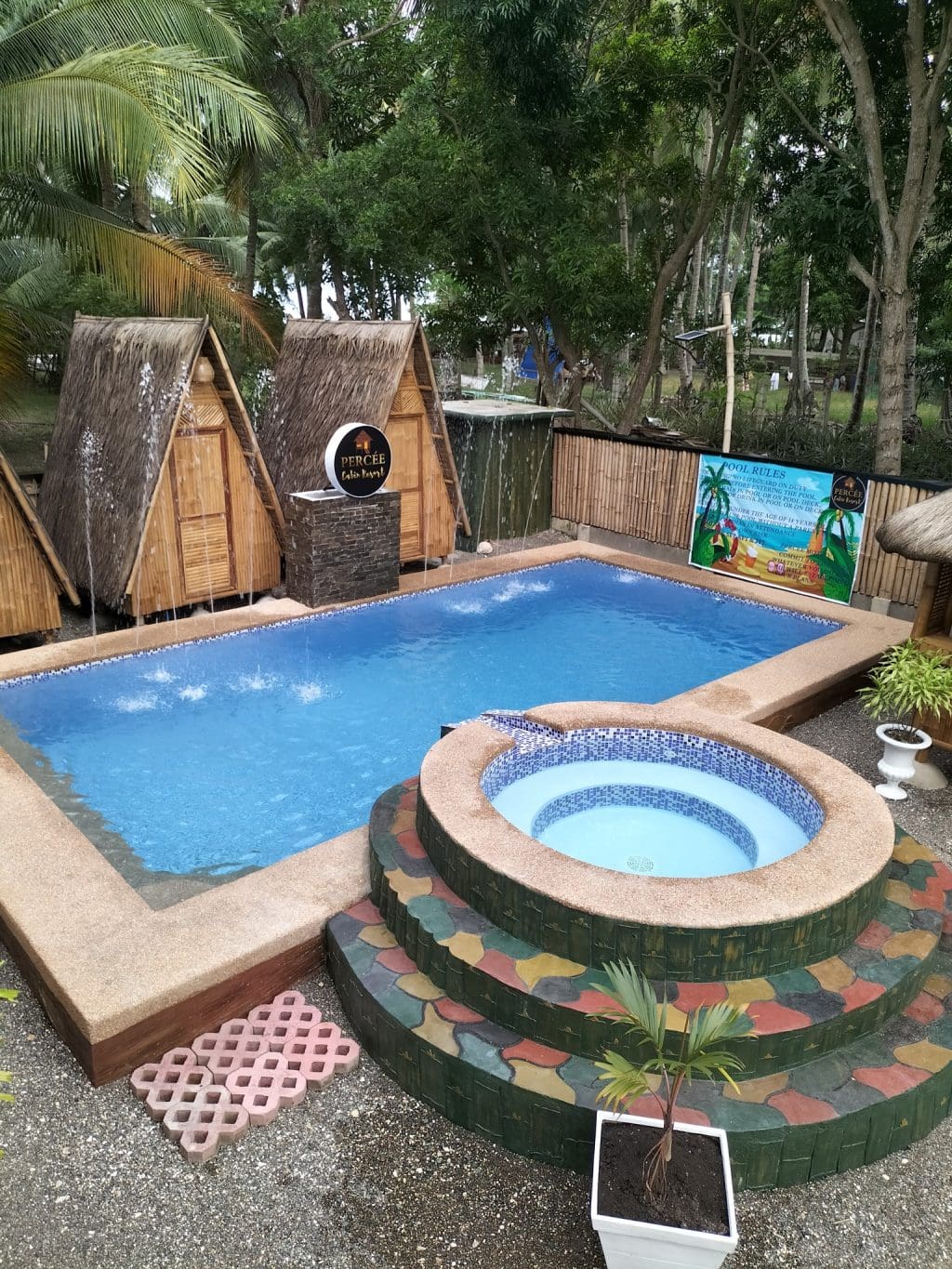 The Percée Cabin Resort Function Hall
The Percée Cabin Resort function hall is definitely one of the things you should look forward to if you plan to go there. With an affordable budget of ₱2,000, you can relax and enjoy at the pool with your friends, and you can also use the spacious open venue to hold programs, games, and activities to do for a birthday party, a team-building, you name it!
Nothing screams mental repose more than this getaway, with their function hall rained upon by nipa fringes with the fresh air making them dance. You may use the wooden hammock around the area if you wish to take a rest, or you can chika in their payag with your friends. You may also set up a music night at the function hall or even have karaoke. The possibilities never end given this wonderful place where you get to have control over your dream event.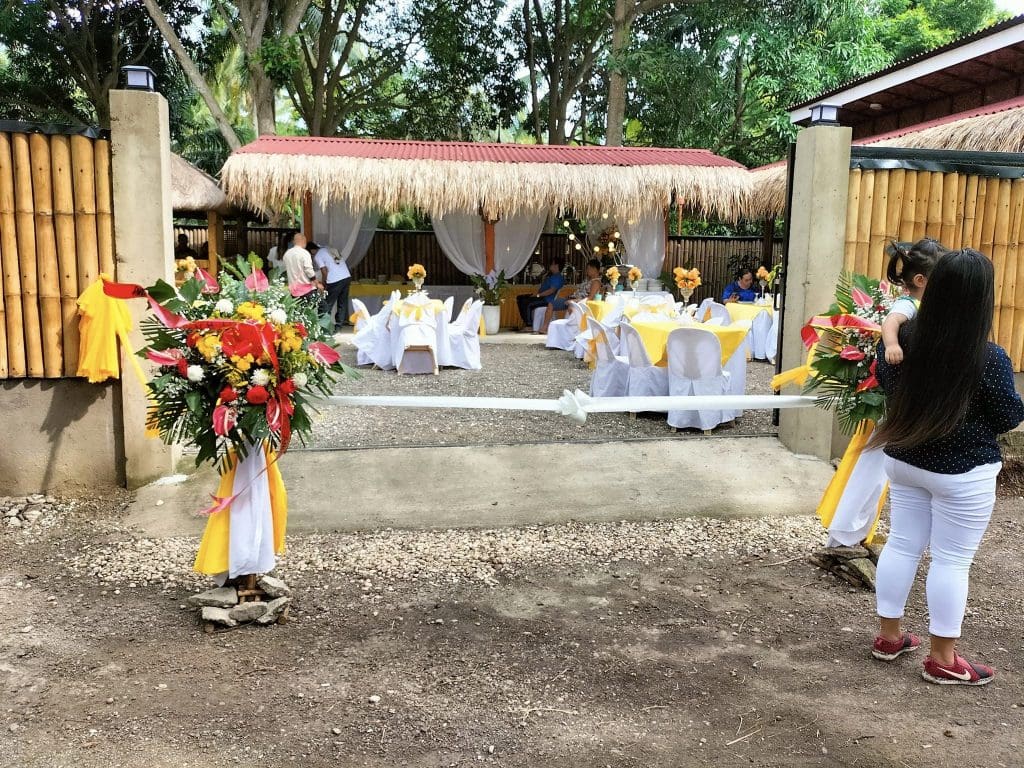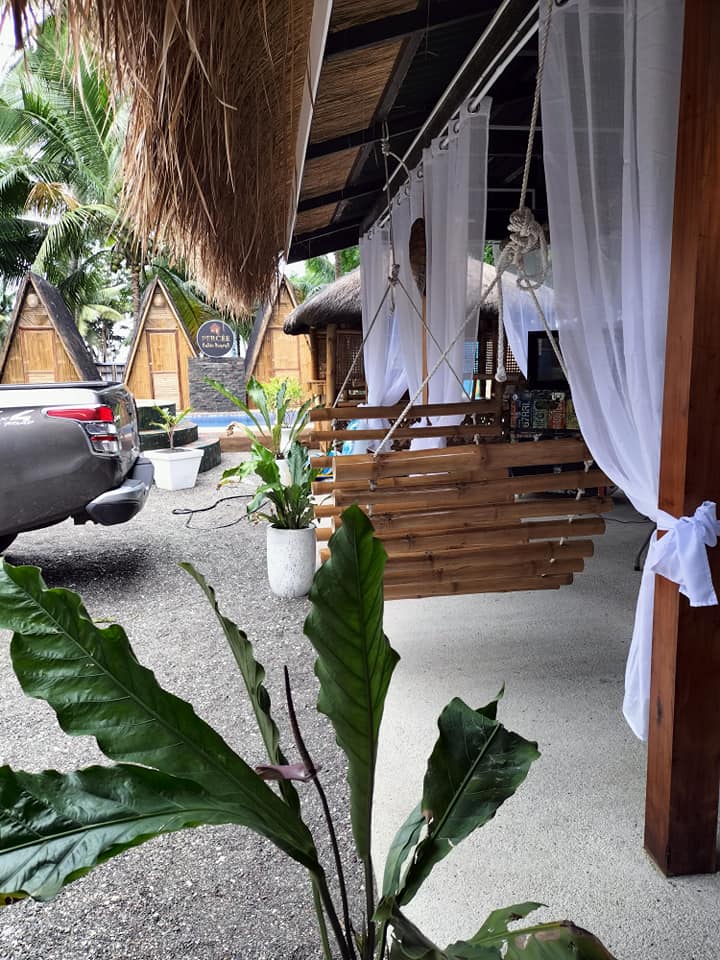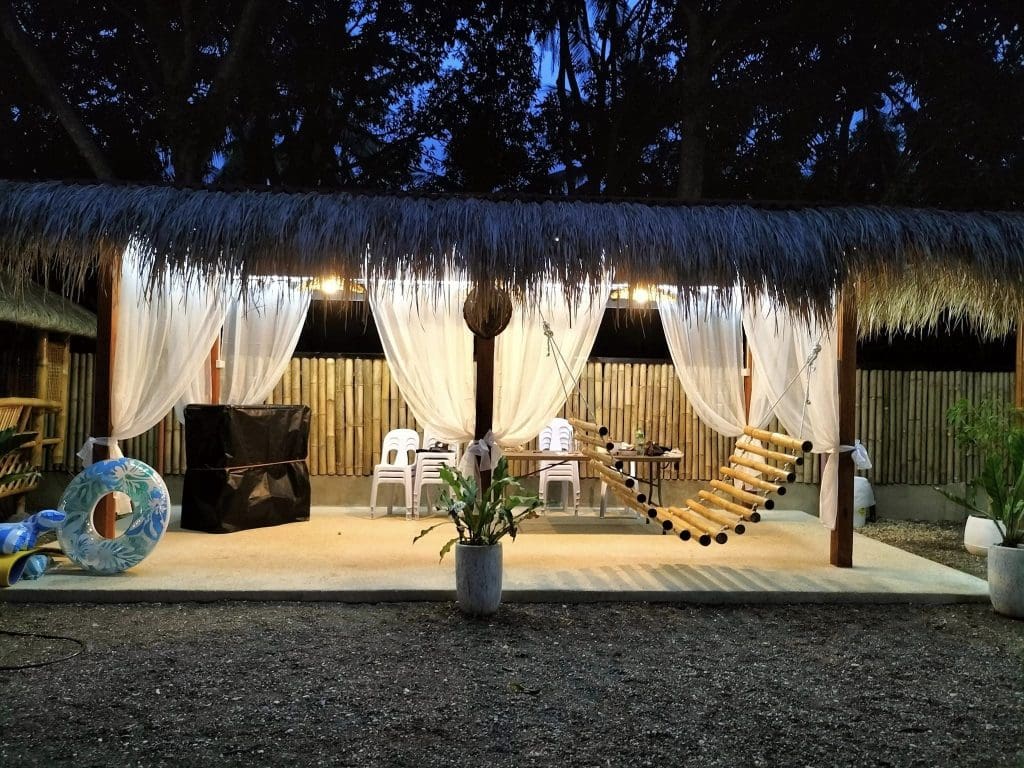 The Percée Cabin Resort Cabins and Rooms
The beauty doesn't stop at The Percée Cabin's exterior. Of course, they offer a beyond comfortable place for you to lay your head to rest as well. Among their rooms, you may choose to have an air-conditioned room with one or two beds. Their beds don't fall short in following their motif either – they have a wooden bed frame with varnished wooden sticks that will never make you forget where you are. Their room chandelier projects mesmerizing light patterns, further stressing the fact that you are in paradise.
A cabin resort is not really itself without cabins. Here, you may rent to use their native cabins for your stay. Their native cabins are extremely cozy and intimate given its tiny space. It is made of nipa, and just like traditional Filipinos, all you have to do is open a window to get some fresh air, and because this is far from the city, it is guaranteed that the air is cold and crisp. The low ceiling truly makes the experience better and home-like in a way.
Reward yourself with a getaway in the North by going to this newly-opened resort. Immerse yourself in the natural beauty of both our natural resources, and the traditional architectural materials our ancestors used to make use of in pre-colonial times. Book a room in The Percée Cabin Resort now!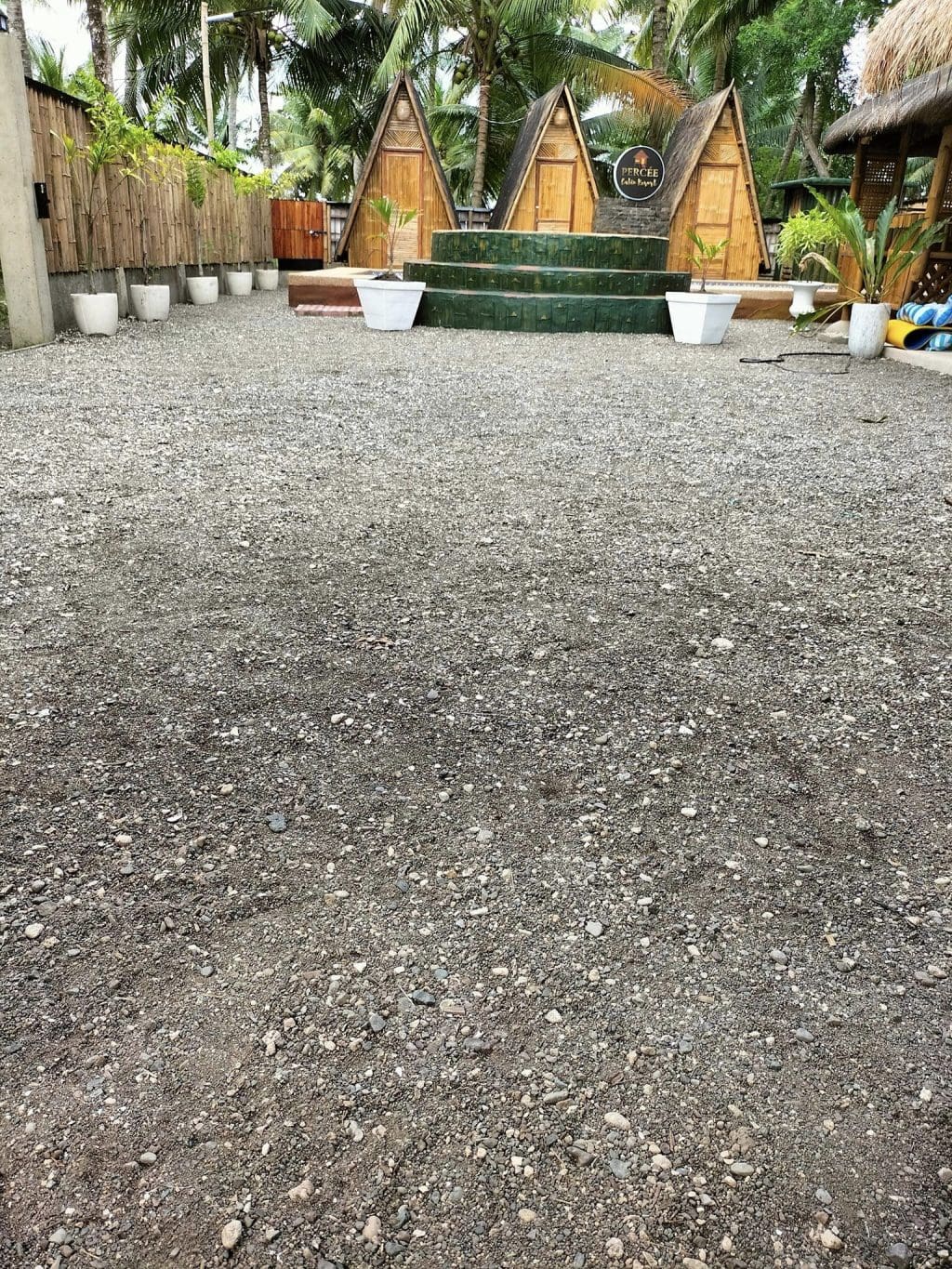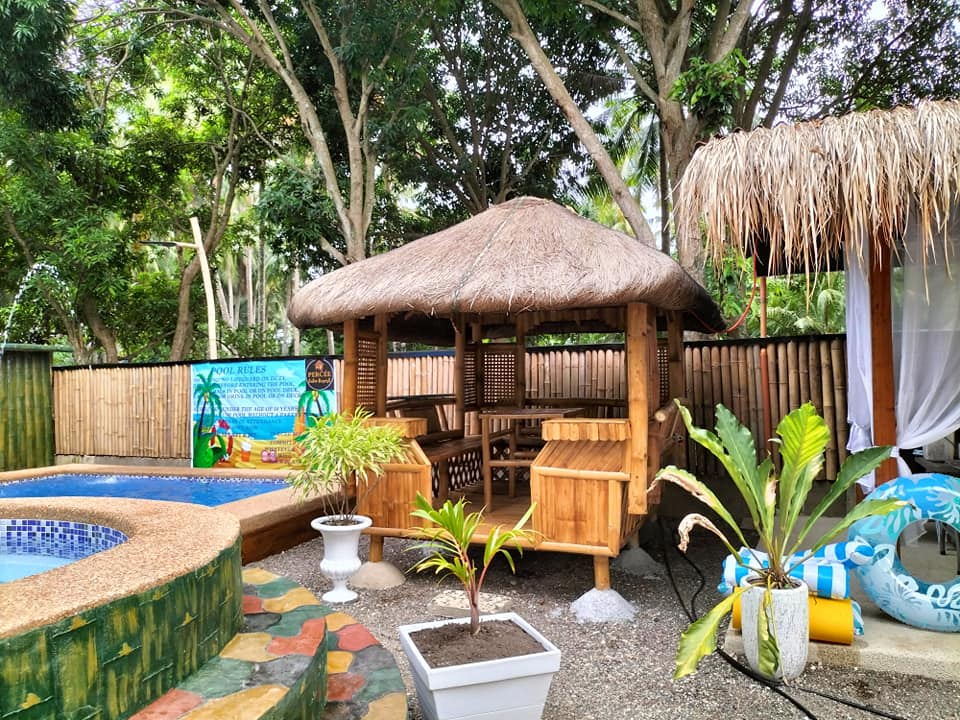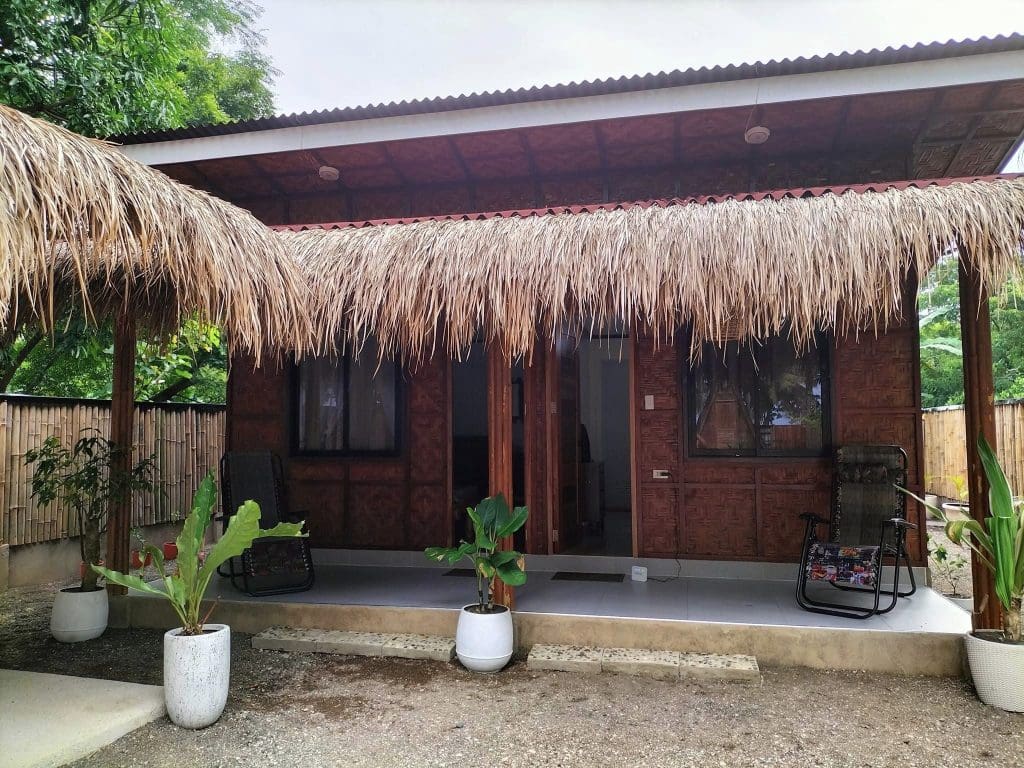 RATES & OTHER INFORMATION
DAY USE:
Entrance fee: Adult – ₱100/head;
7-10 yrs old – half;
below 7 yrs old – Free
ROOM RATES: (or COTTAGE FEES)
Native cabins: ₱800
Air-condition room: ₱2,000
Air-condition room w/ 2 beds: ₱2,500
Excess: ₱250/pax
Exclusive day use: ₱12,000
Exclusive overnight: ₱15,000
Open Cabana: ₱600
Open function hall: ₱2,000
OTHER INFORMATION:
HOW TO GET THERE?
Exact location: Brgy. Bawo, Sogod, Philippines
BY BUS: From the North Bus Terminal. Look for the one heading to Sogod, and ask the driver to drop you off at Cebu North Coast Beach Resort in Sogod. The place is relatively new but some drivers and conductors are already familiar with the place so ask first before hopping in the bus to make sure.
BY CAR: Not yet available on Waze or Google Maps