OPM fans, this is the summer concert of your dreams! Can summer get even hotter than this?
Hype up the air with Parokya ni Edgar and Sponge Cola as they will be live in Cebu on May 27, 2023 for the Southside Rhythm Fest. Starting 1:00 PM onwards at the Puregold Open Lot, they will set your night ablaze along with special guest performers.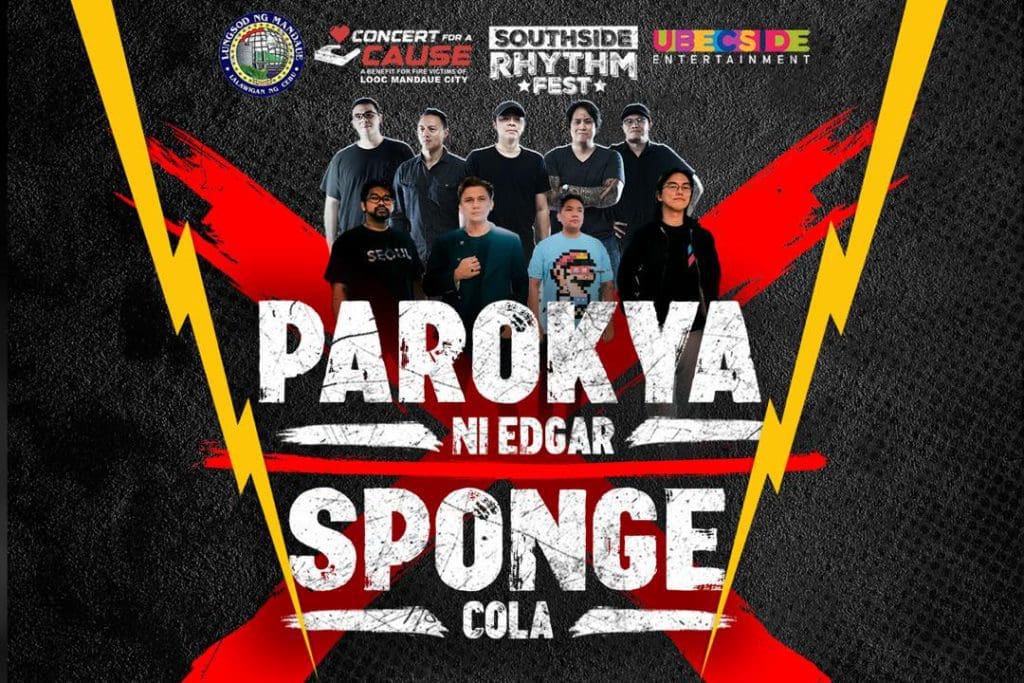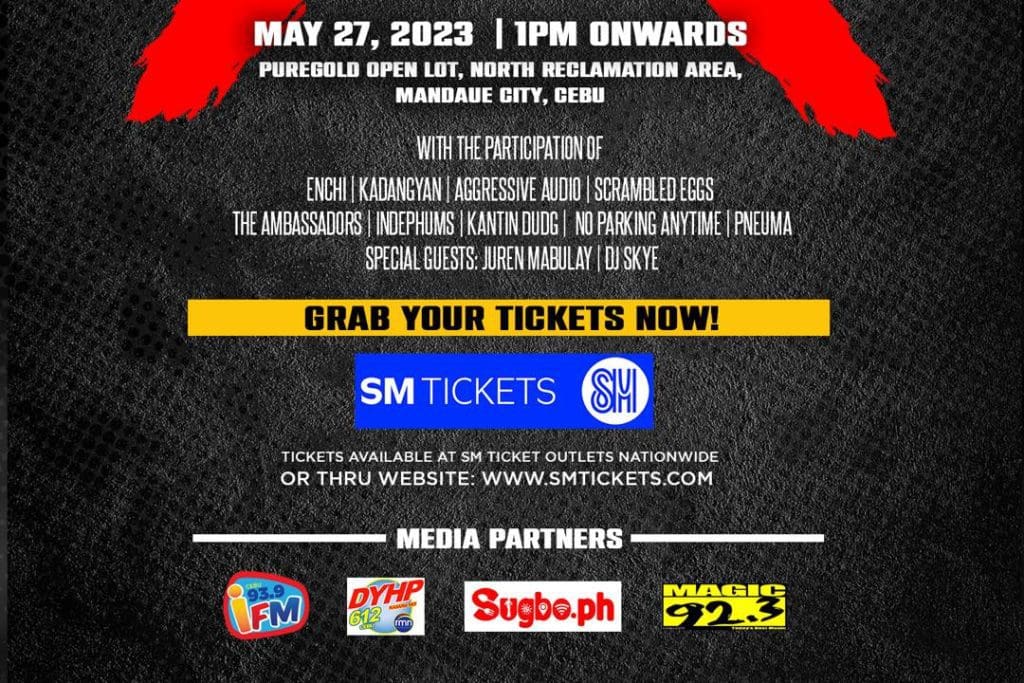 Known for their novelty rock songs and satirical covers of popular music, the bands are a notable part of Filipino culture. Being involved in most of our core memories, from the late night drunk karaoke sessions and the deep talks with your loved ones while their tracks play in the background, the bands will surely hit you with nostalgia that would make the first half of your year more immersive and meaningful.
Live music moves us, especially when the performers are artists who have been carrying the musical scene for 16 years. Expect a lively atmosphere with like-minded people who feel an intense connection with the songs they listen to; songs you, our dear reader, also listen to!
TICKET PRICES:
SVIP: ₱2,650.00
VIP: ₱2,120.00
GOLD: ₱1,590.00
SILVER: ₱850.00
GEN. AD: ₱400.00
EVENT DETAILS: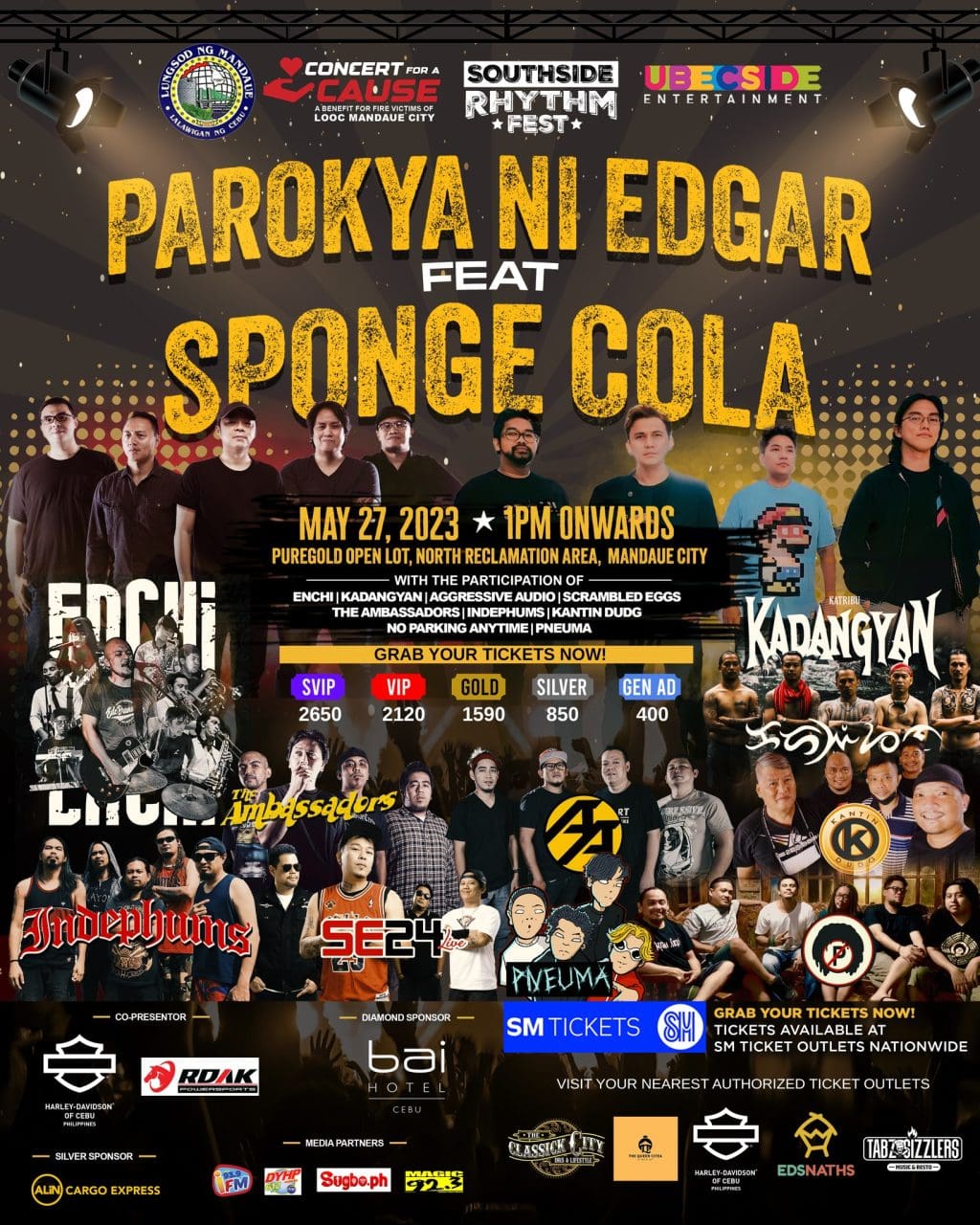 For more information and a full list of where else to get tickets, you can check Southside Rhythm FEST's official page on Facebook. You can also contact them through text/call with the number 09067669399, and their email [email protected]