There is nothing more relaxing than taking a few steps back from the clutter of our everyday lives and surrounding ourselves with nature. The popular idea for a break or vacation is somewhere cool where we can take a swim, with good food and beverages. Taking all of these as a package, the perfect spot to be headed to is definitely Paraizzo Garden Cafe.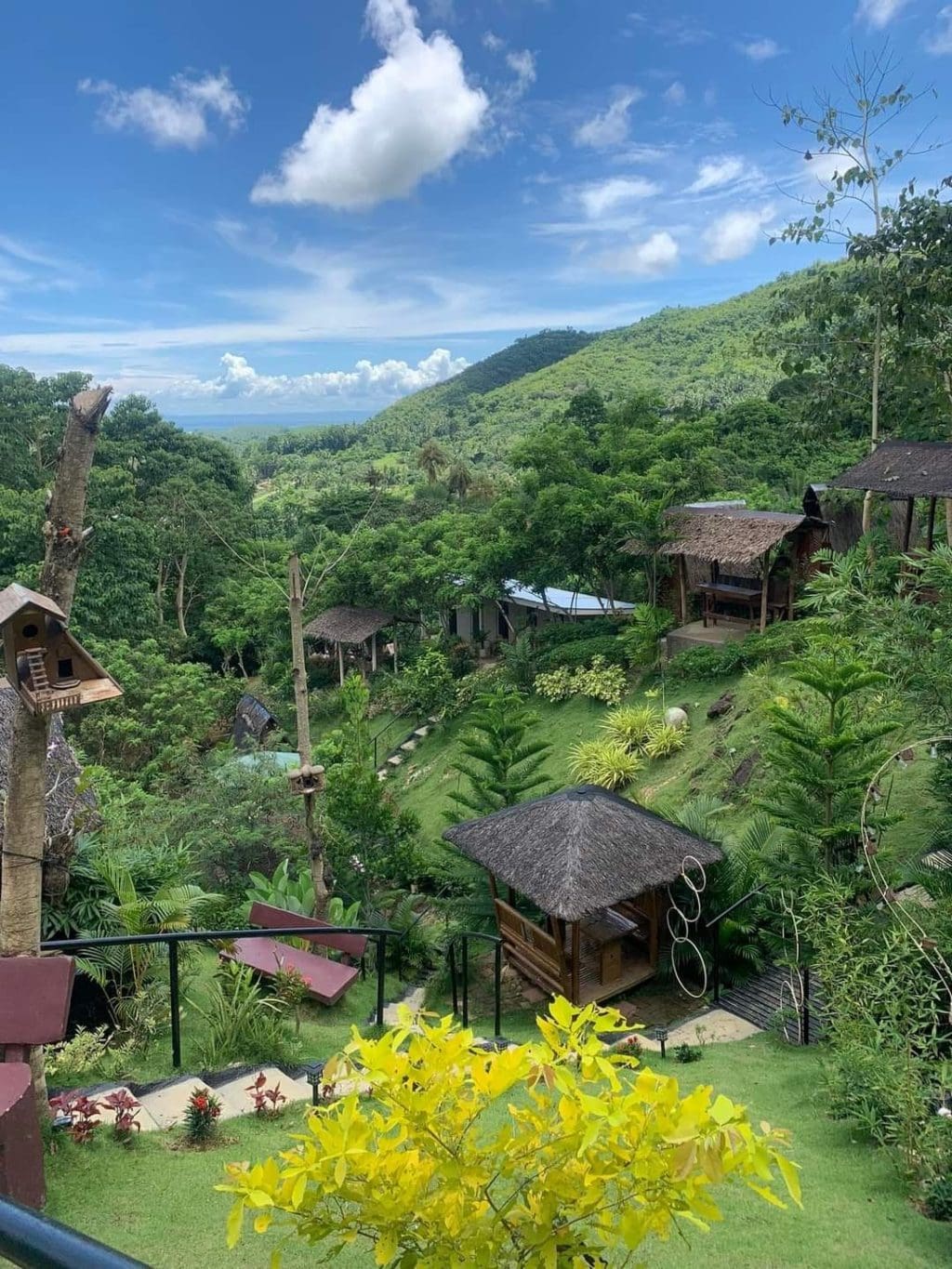 Located in a high altitude area, Paraizzo Garden Cafe offers the serenity we crave for. The moment you step foot there, you're greeted with the warm welcome of the fresh breeze from an orchestra of trees, and the quiet – devoid of the sound of busy streets and crowds of people. Paraizzo is the place to go if you are looking for this kind of ambiance.
You can go to Paraizzo just for a day if you're tight on schedule, and use their pool as well. You're able to get a refreshing swim surrounded by a lot of trees and plants. Along the poolside are tables with a nipa roof where you can place your belongings or food items. This styling gives the place more of a tropical tone that truly gets you in the mood of relaxation and fun.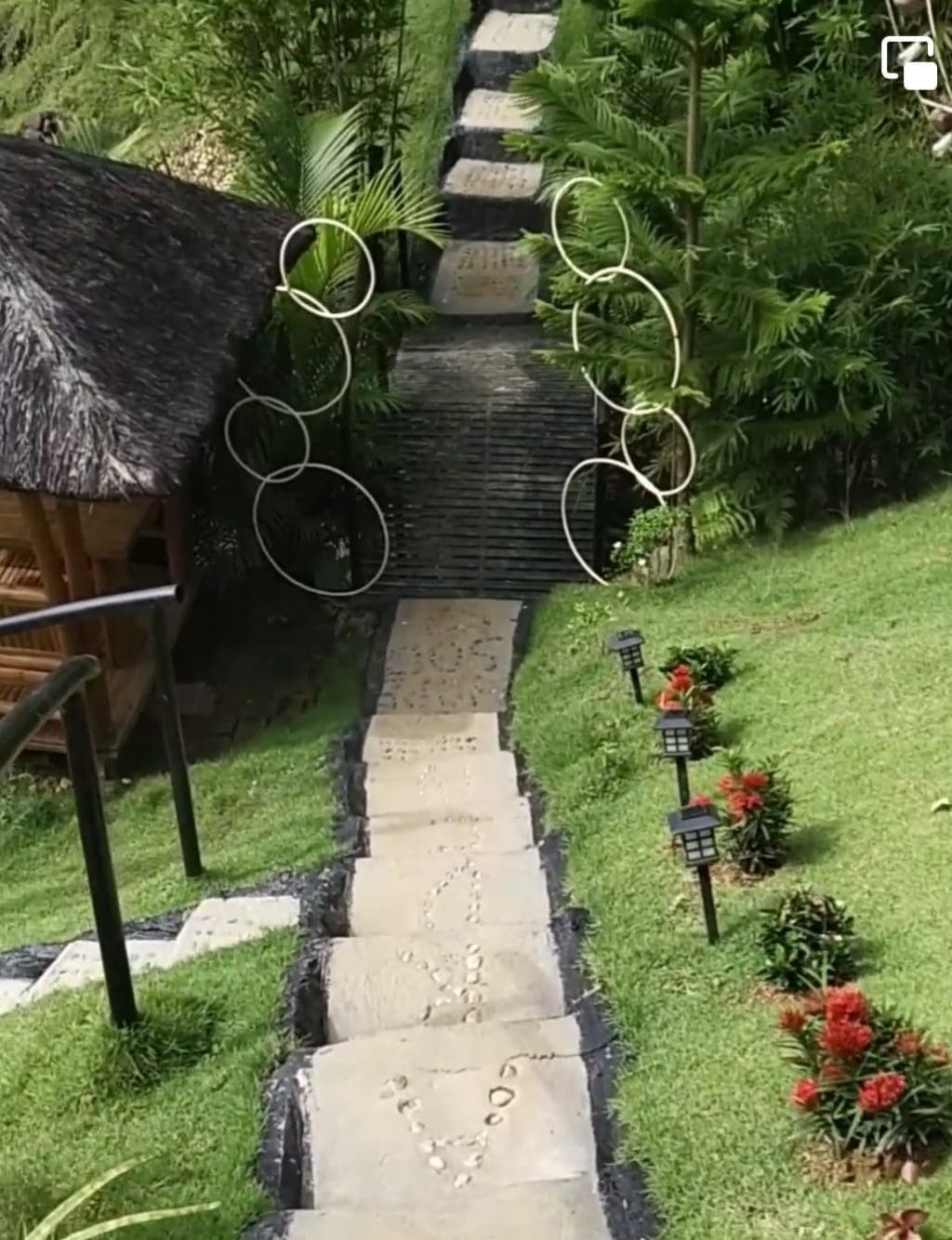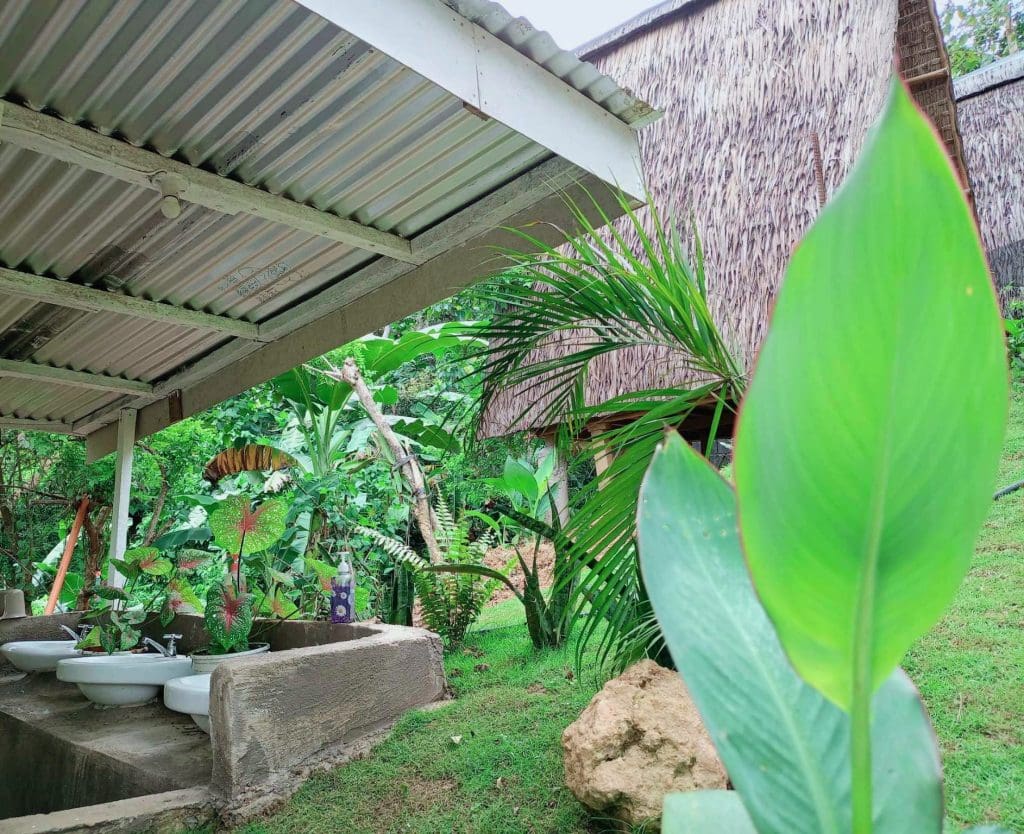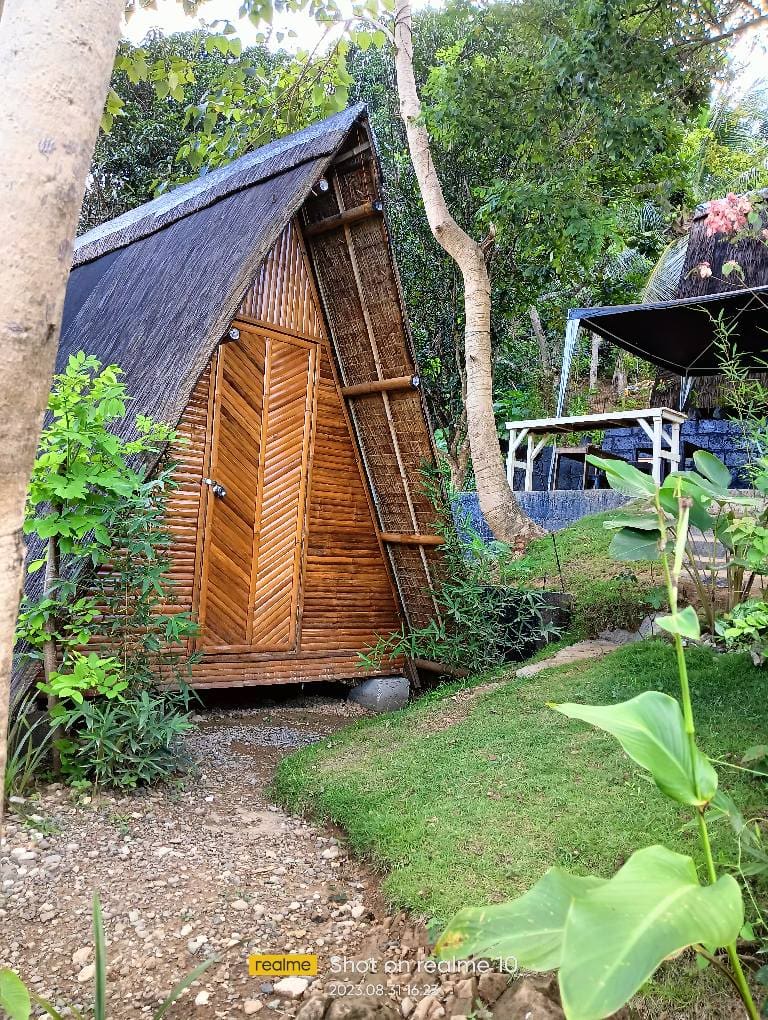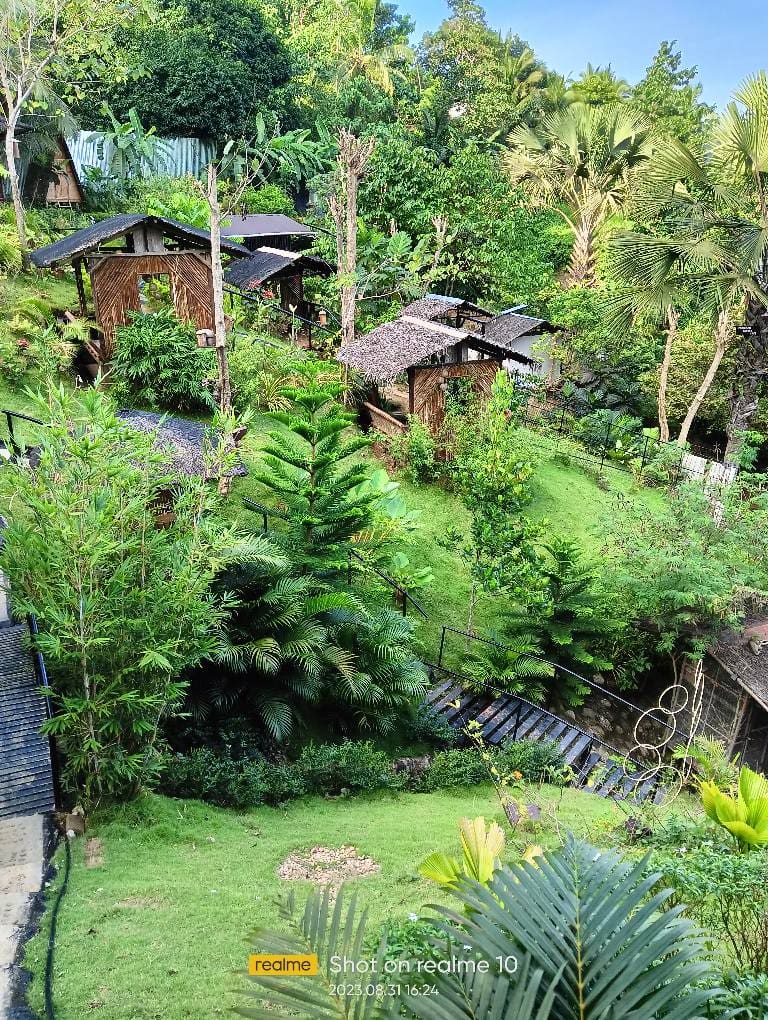 Aside from this, you can dine in and order refreshments such as fruit shakes and other juices. They offer a delicious menu including sliders, fries, and silog meals that really get you going. You can also get pork lumpiang shanghai, the staple of any Filipino table, and other pork meals.
This kind of paradise makes you never want to leave, and you are very much allowed to spend more time in Paraizzo if you book a room. Their cottages stick to their rustic and tropical theme with nipa hut-looking abodes. Their interiors showcase beautiful combinations of wood with different styles, ensuring your comfort and aesthetic satisfaction.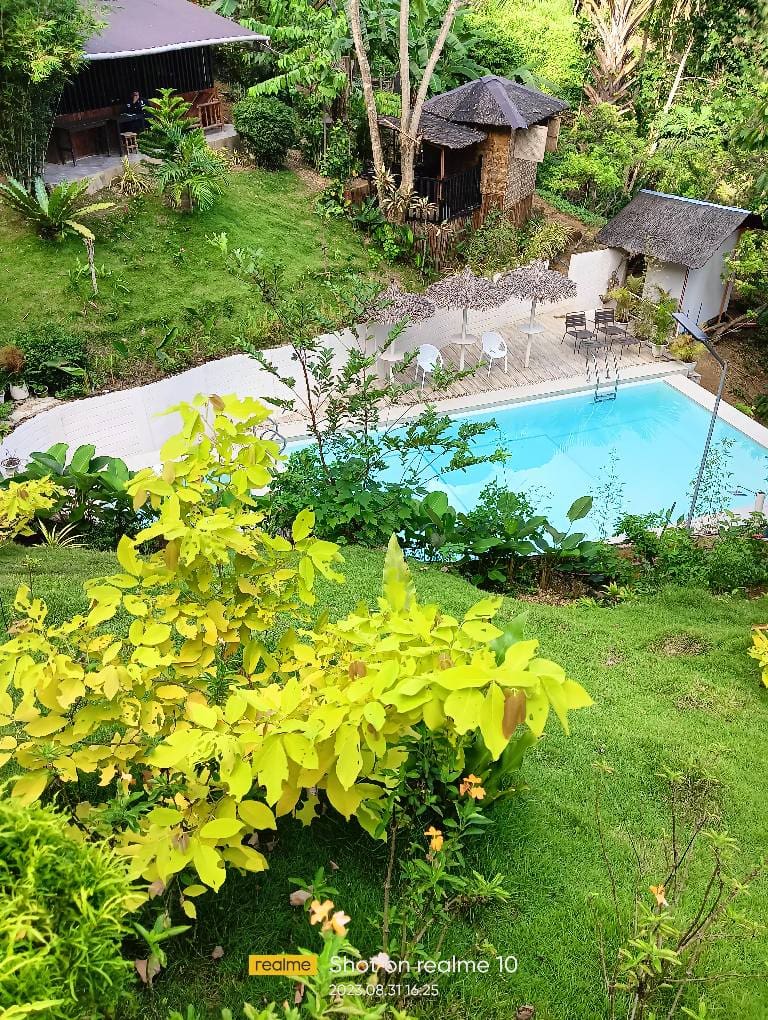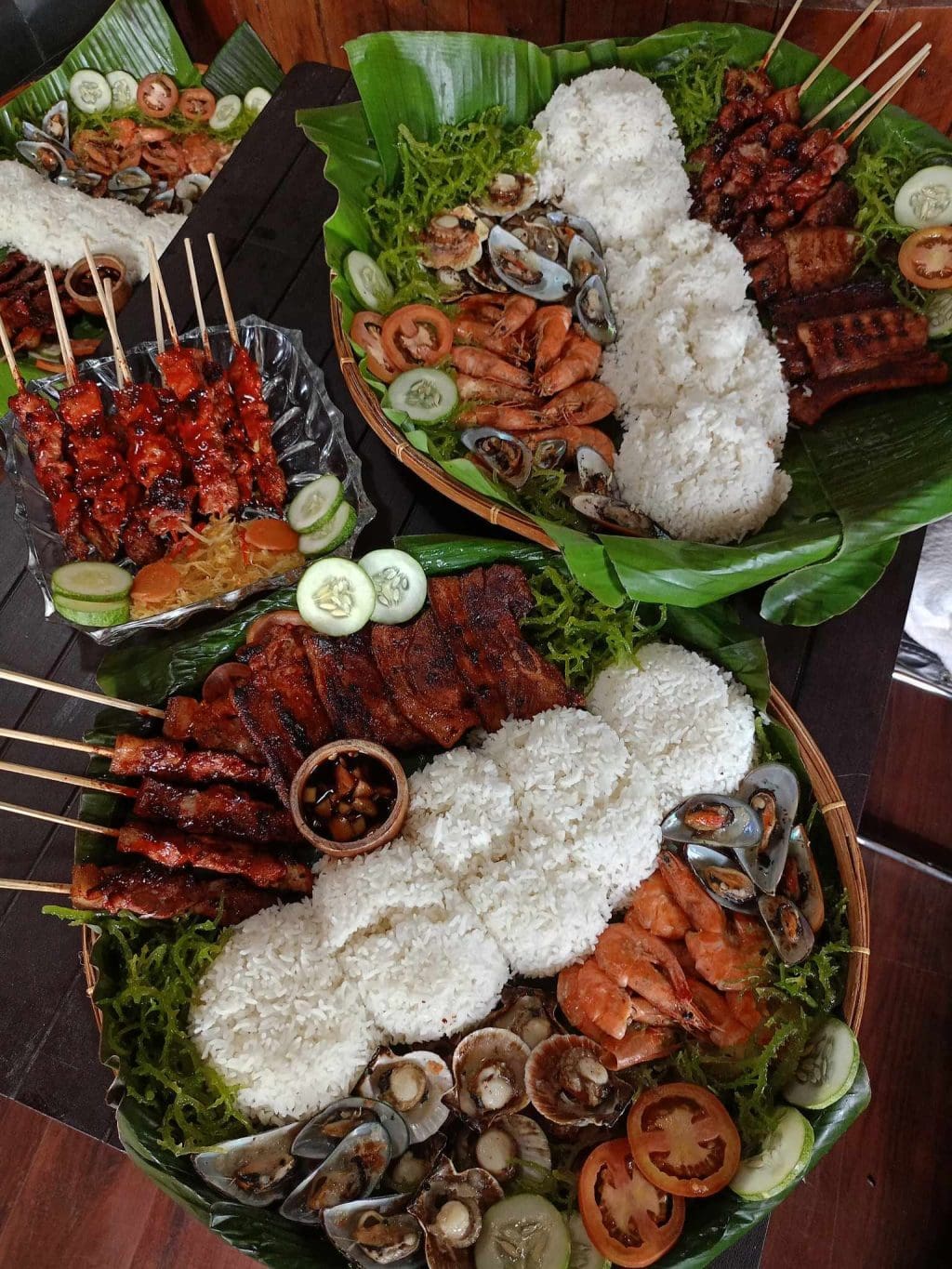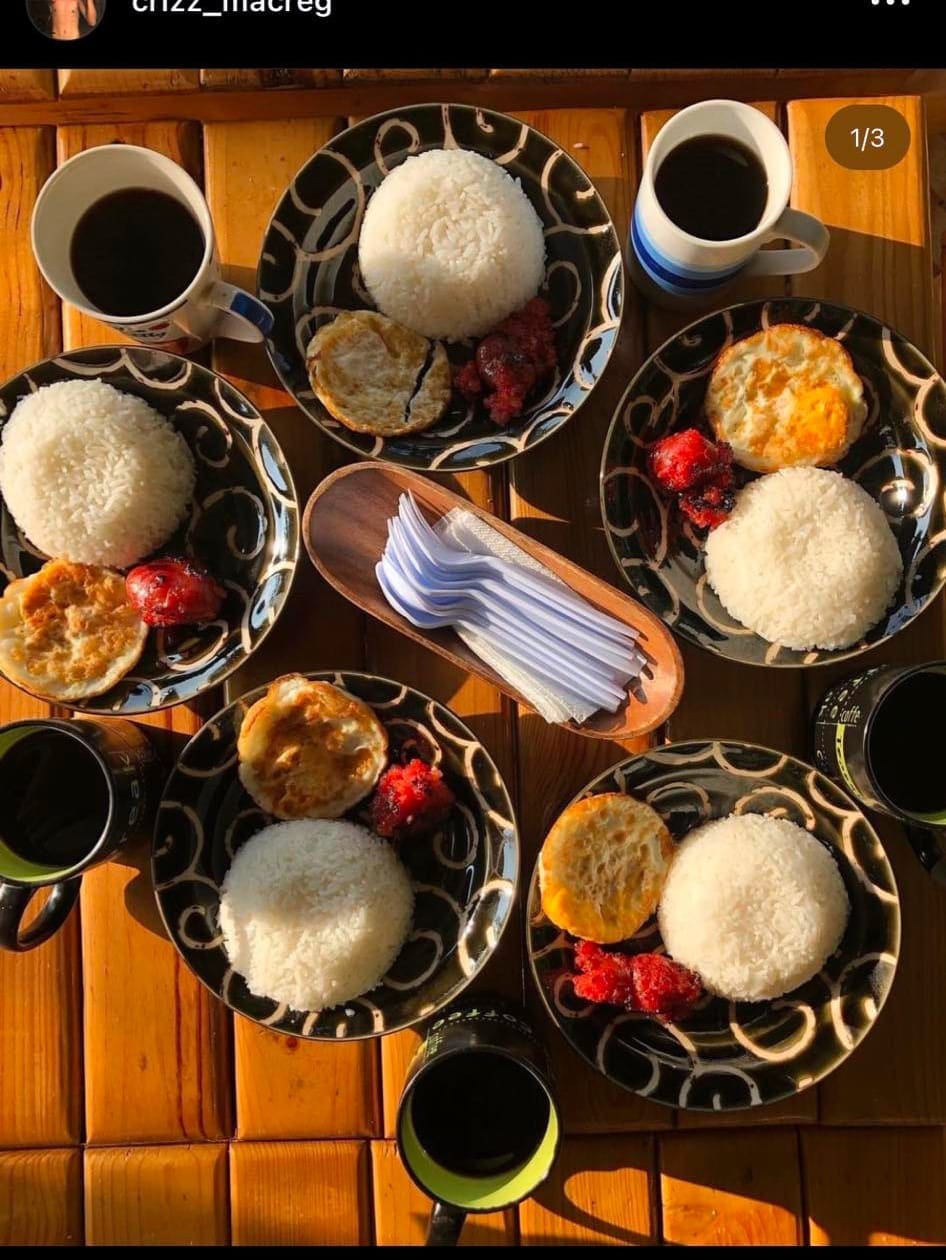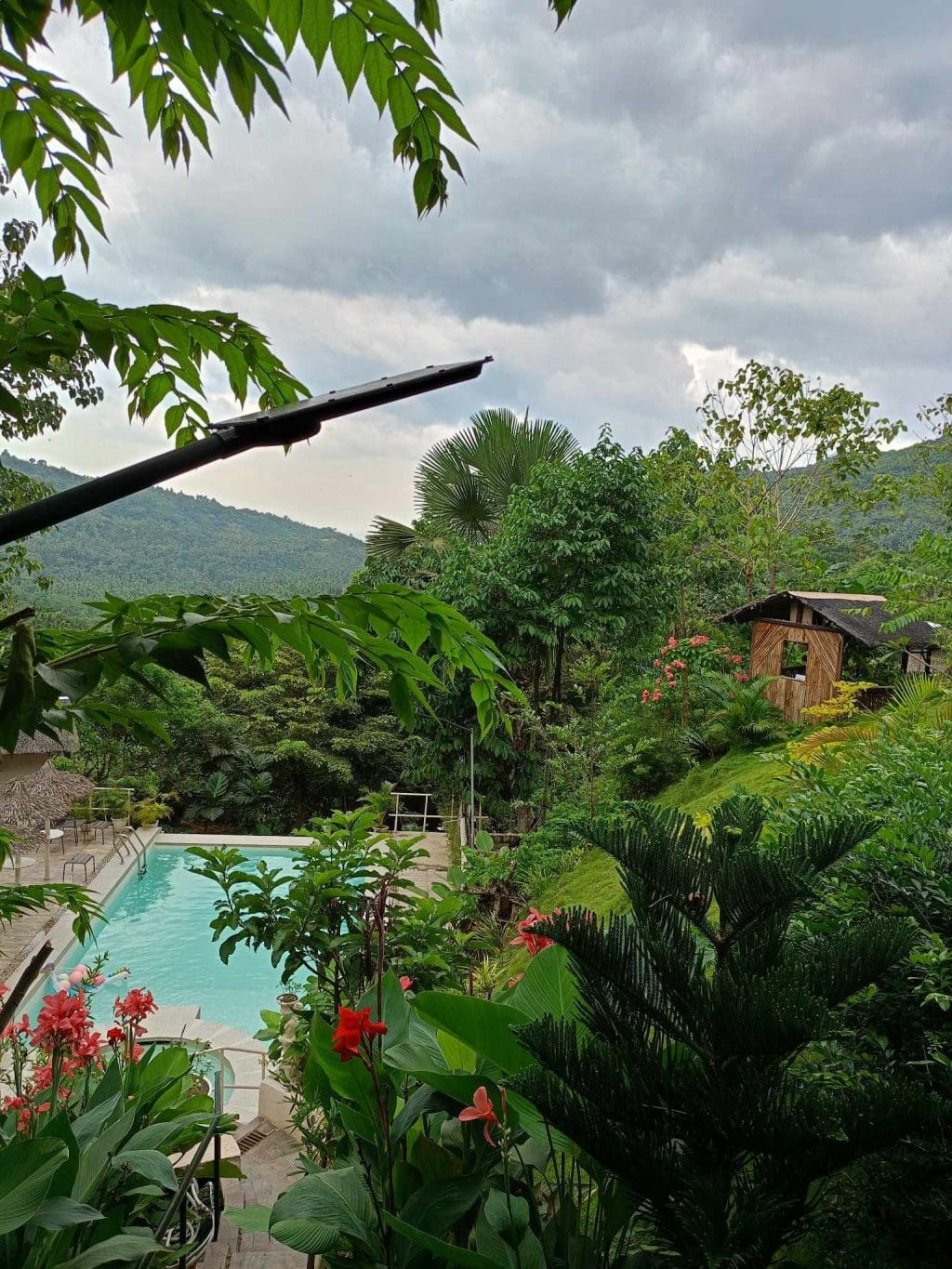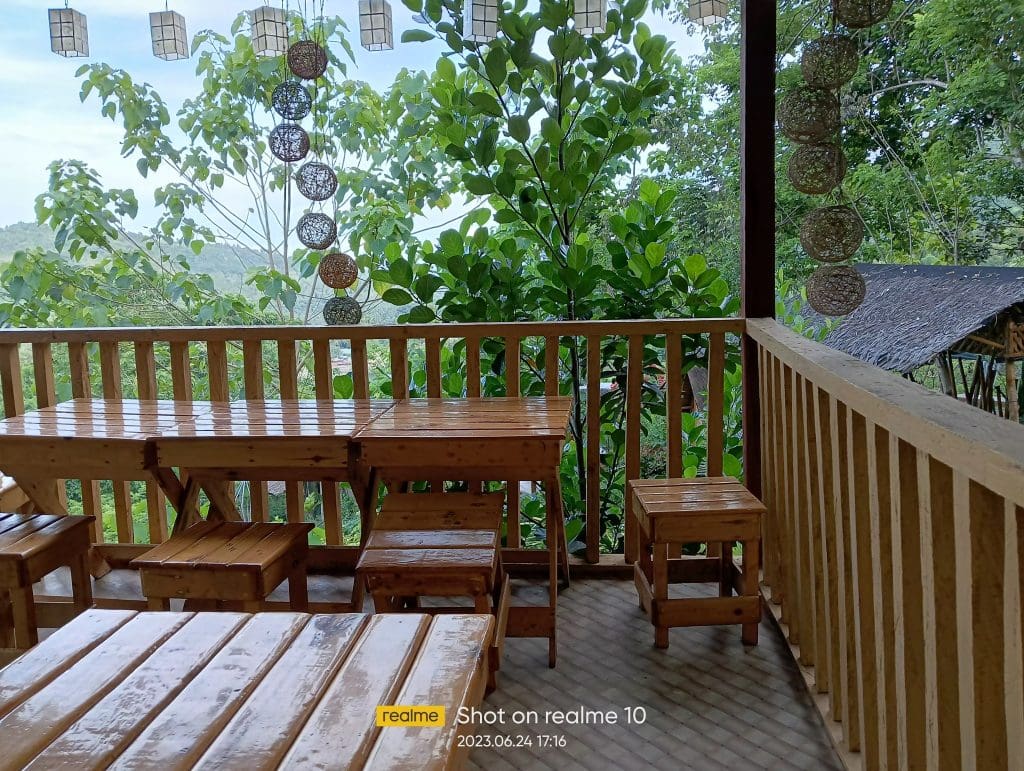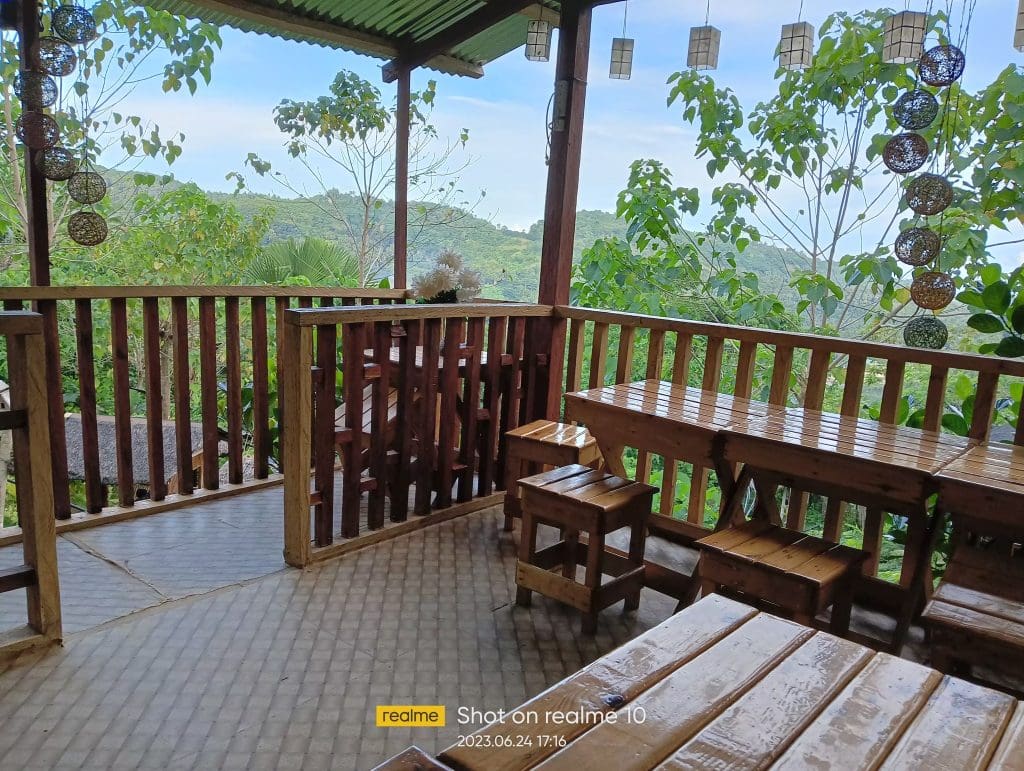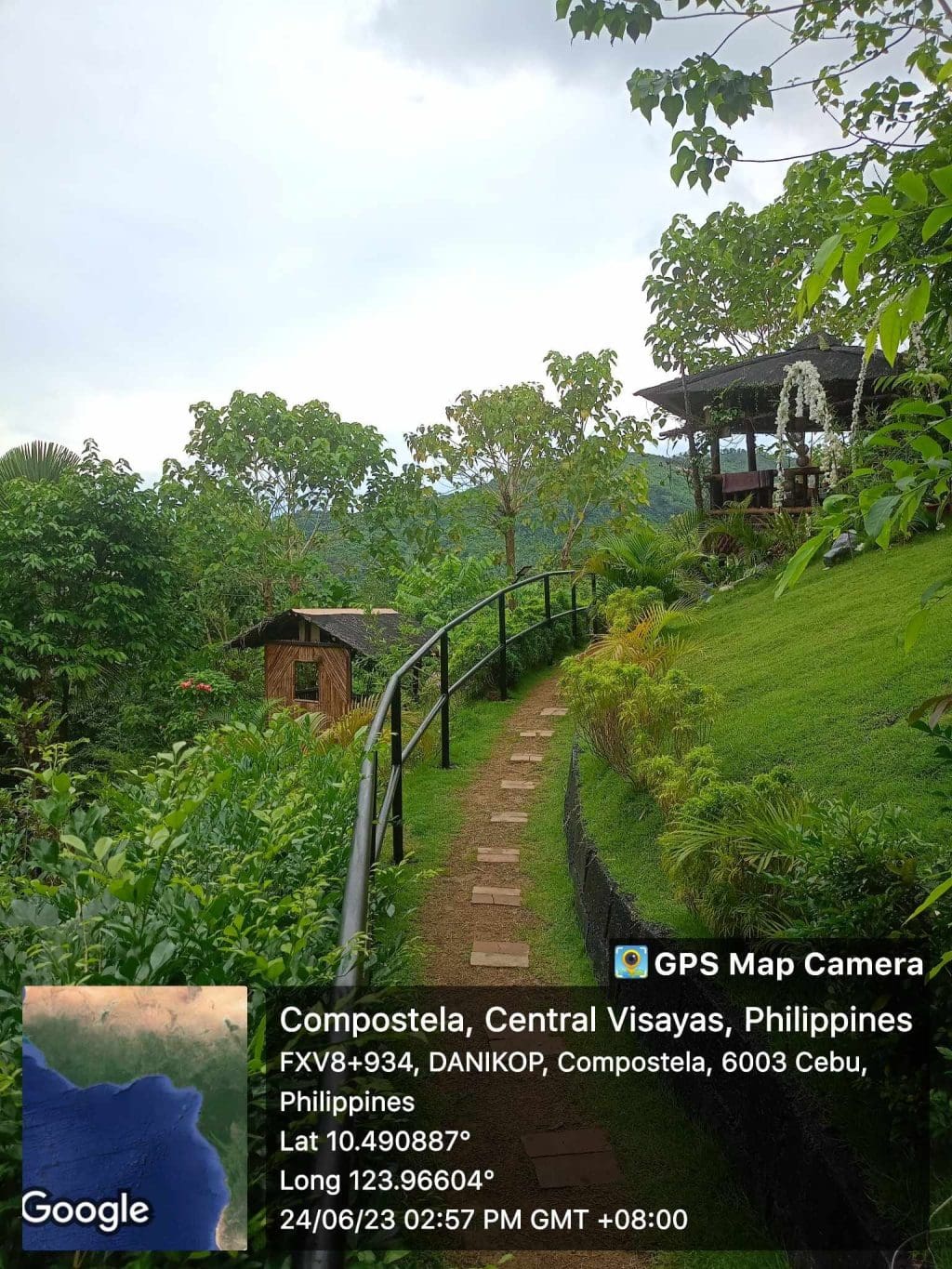 RATES & OTHER INFORMATION
DAY USE:
Entrance fee: ₱25 entrance only; ₱75 entrance with pool use
ROOM RATES: (or COTTAGE FEES)
Sunflower Room (Non-Aircon) – ₱1,455 good for 4 pax
Millionaire Room (Non-Aircon) – ₱955 good for 2 pax
Villa Jasmine (Non-Aircon) – ₱855 good for 2 pax
Barkada Room (Air-conditioned) – ₱2,500 good for 5 pax
Villa Marigold (Non-Aircon) – ₱1,050 good for 3 pax
Villa Aurora (Non-Aircon) – ₱2,335 good for 4 pax
Villa Gumamela (Non-Aircon) – ₱2,335 good for 4 pax
₱99 per extra person
OTHER INFORMATION:
HOW TO GET THERE?
Exact location: Sitio Danikop, Basak, Compostela Cebu, Philippines
BY BUS: From the SM City Terminal, take a jeep or a Vhire going to Danao. The trip will take a little over an hour, and from there, ask the driver to drop you at Basak Elementary School. You may take a habal-habal and tell the driver to take you to Paraizzo Garden Cafe.
BY CAR: Navigate with Waze or Google Maps and set your destination to "Paraizzo Garden Cafe".