Thank the universe for Lapu-Lapu's existence, giving those from Cebu City an accessible option for a vacation when they're short on time or working with a tight schedule. Olango Island is no stranger to the citizens of Cebu and Lapu-Lapu alike, only being one boat ride away from Lapu-Lapu City. There lies Pag Utlan Camp, a rest stop that gives you a plethora of choices on what to do on the weekends.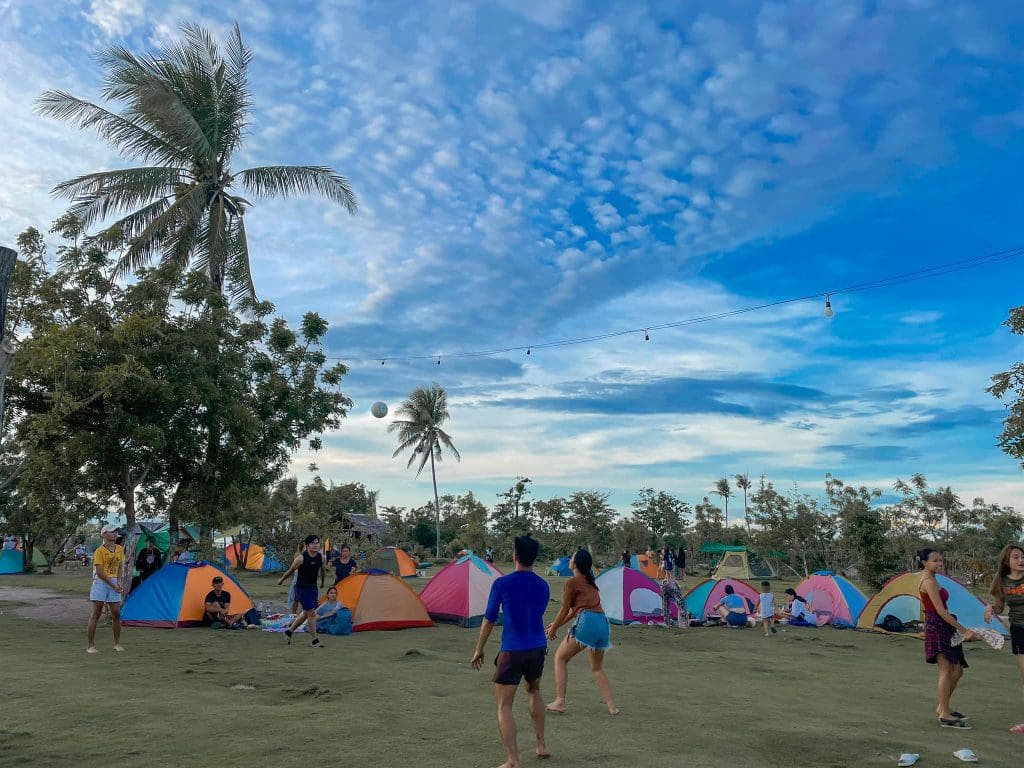 Pag Utlan Camp Beachside
Pag Utlan literally translates to "boundary" in English. The camp is commonly known for what it is named after, and that is its shore on which campers put their tents to have a vivid panoramic view of the beach. Here, you can wake up and open your tent by daybreak and be greeted by the salt air (and the rust on your door for the Swifties out there) and the sun peaking through the skyline.
You can take a swim and enjoy the beach with your friends during the day or feel the thrill of dipping in the water in the dark. Either way, in Pag Utlan Camp, a good time is definitely guaranteed.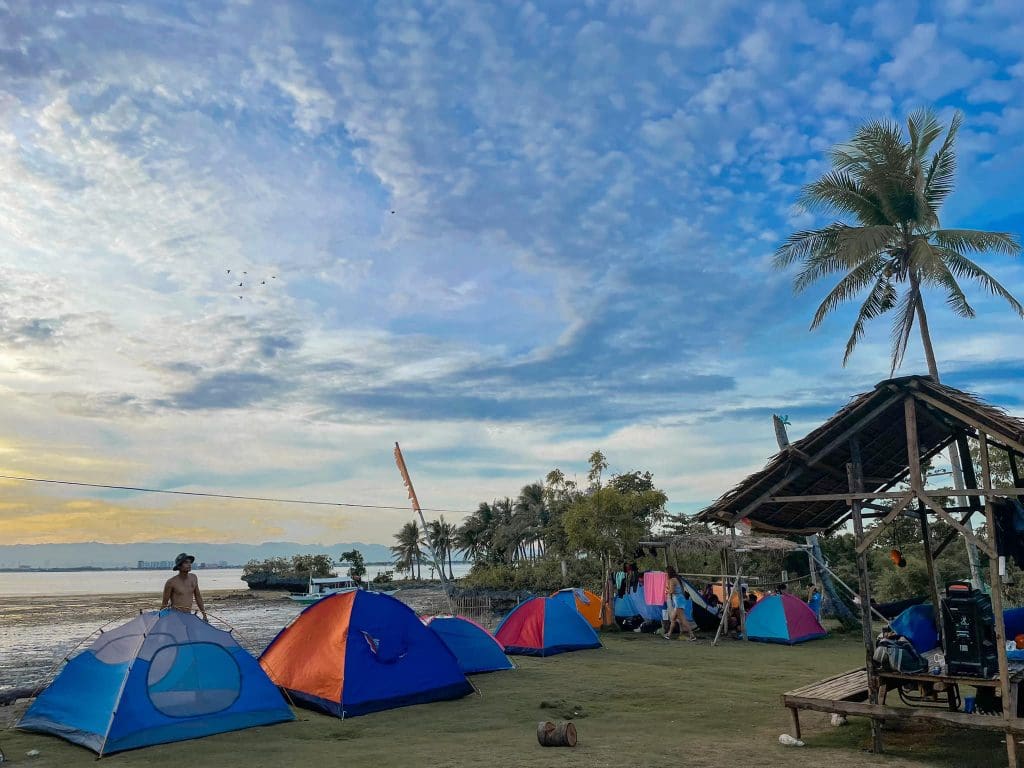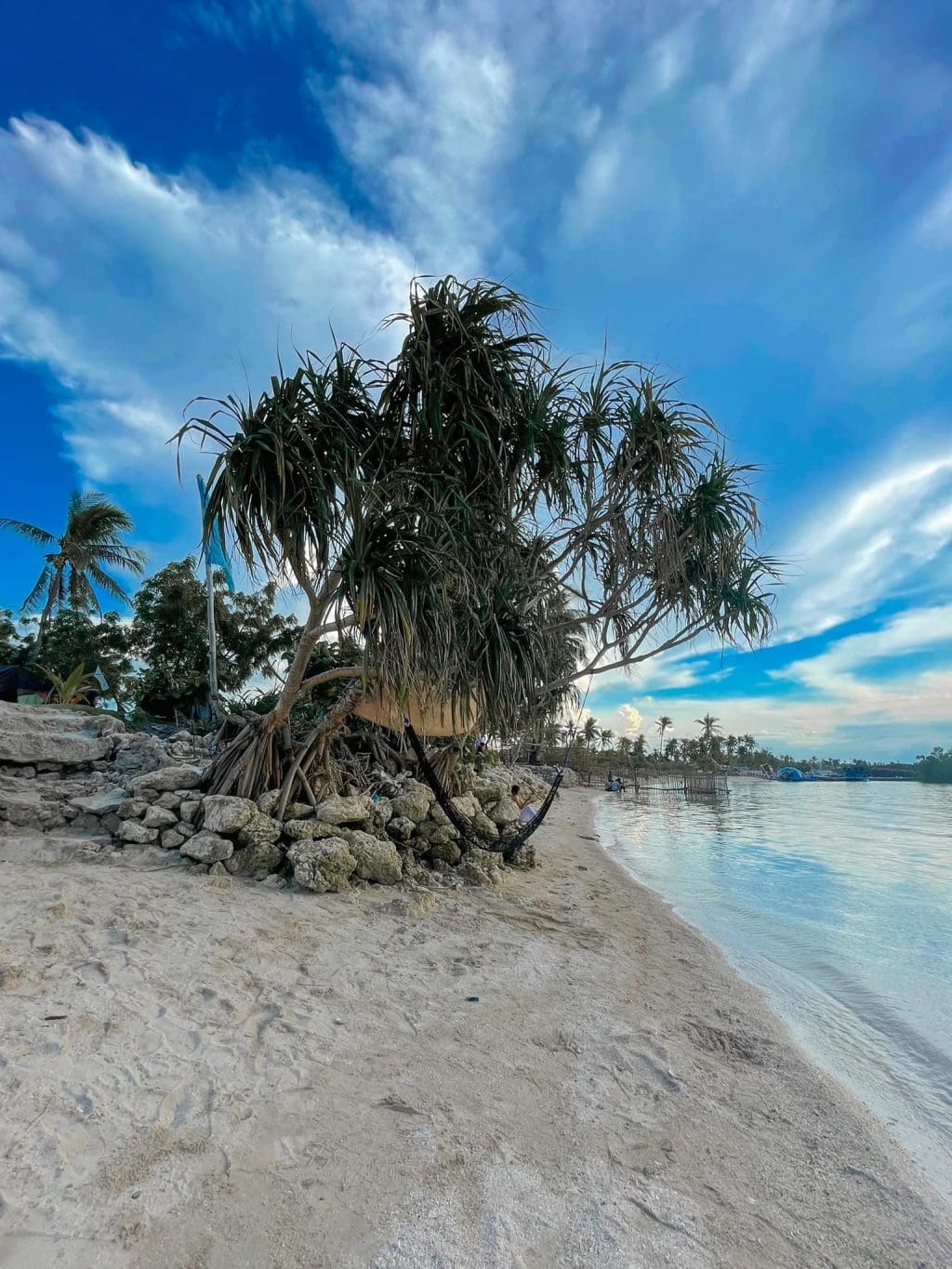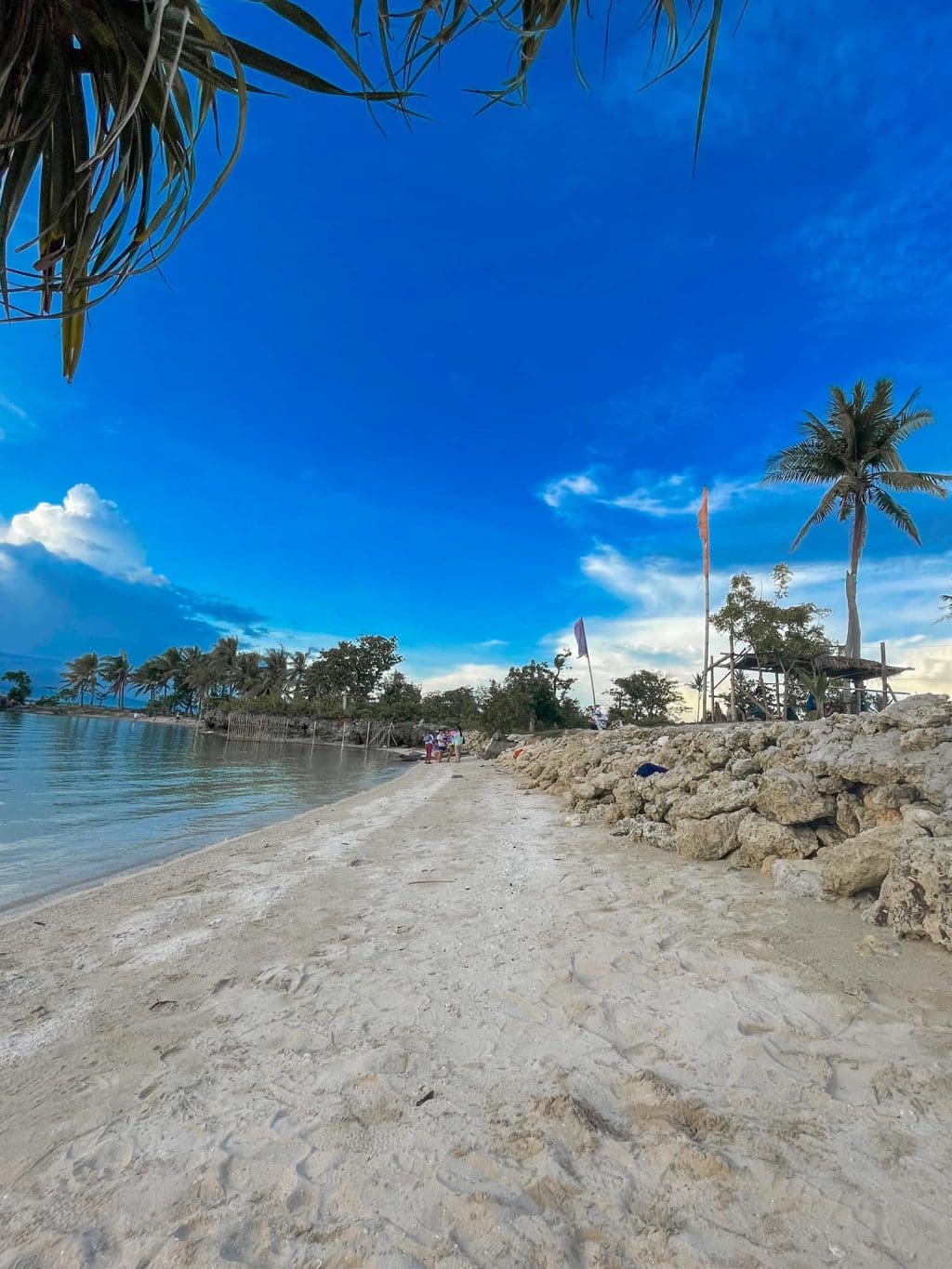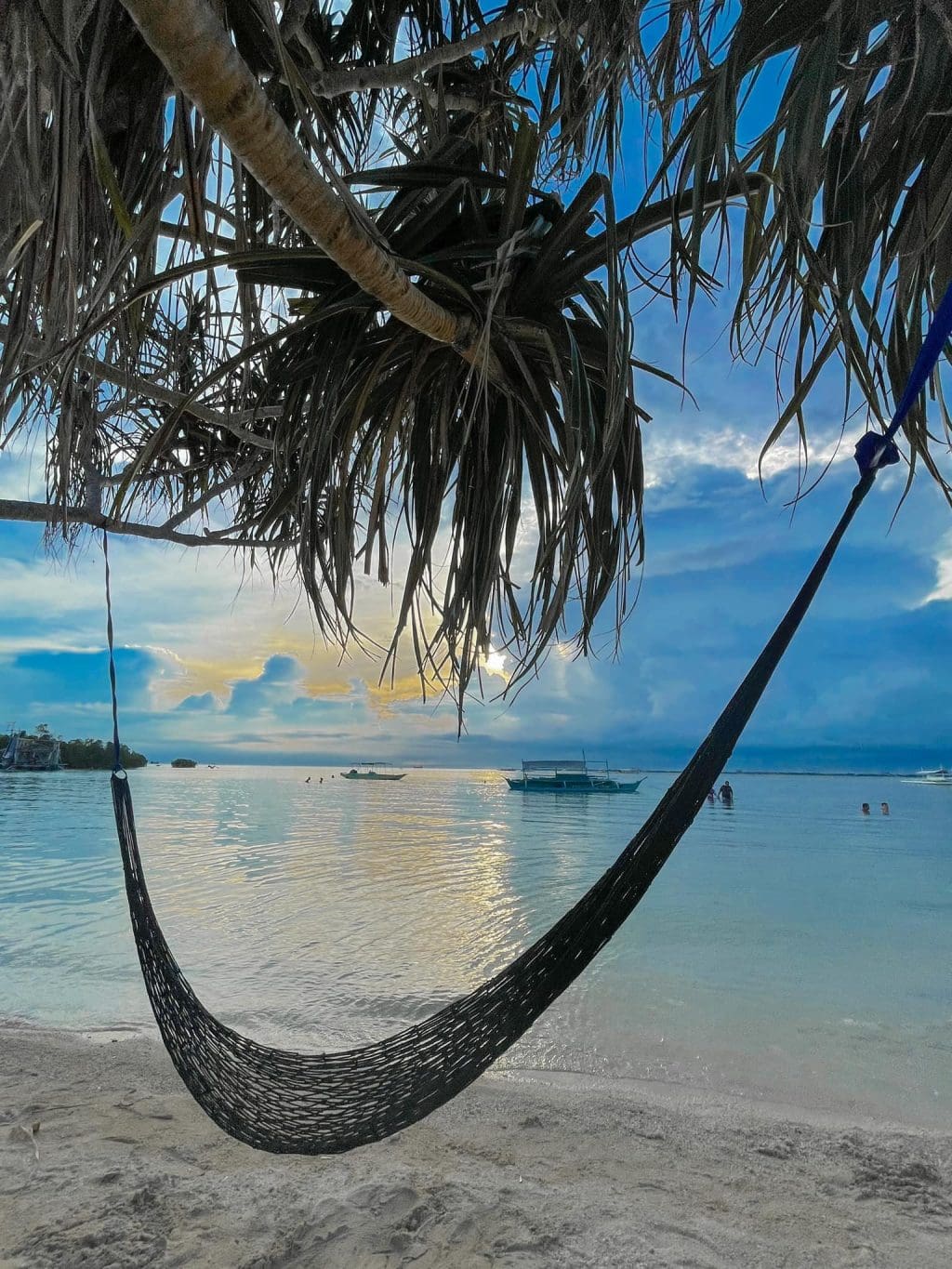 Biking within Nature
Another thing Pag Utlan is known for is its bike rental for those who want to explore the place on wheels. For only ₱20, you can use their bike for an hour to go around the area or go somewhere quieter, away from the crowd and have a moment of peace. Whatever your reason is, it truly is refreshing to bike somewhere where your inhales are rewarded with a breeze as opposed to carbon emissions.
Food Adventures at Pag Utlan Camp
Nothing screams beach day more than grilling at the beachside. This practice goes uncompromised at Pag Utlan Camp with their grilling stations. After an exhausting dip in the sea under the hot sun, you can dig into your sinugba with steamed rice at the side using your hands. You may bring your own equipment for grilling and your meat of choice. The corkage fee starts at ₱50, but it may vary depending on what kind of food you are bringing.
Explore what nature can offer at Pag Utlan Camp and have a relaxing beach vacation with the city only being at arm's reach. This is the perfect place for you to quickly take your mind off of the busy streets and workload, so call your friends, pack the bags, and make plans.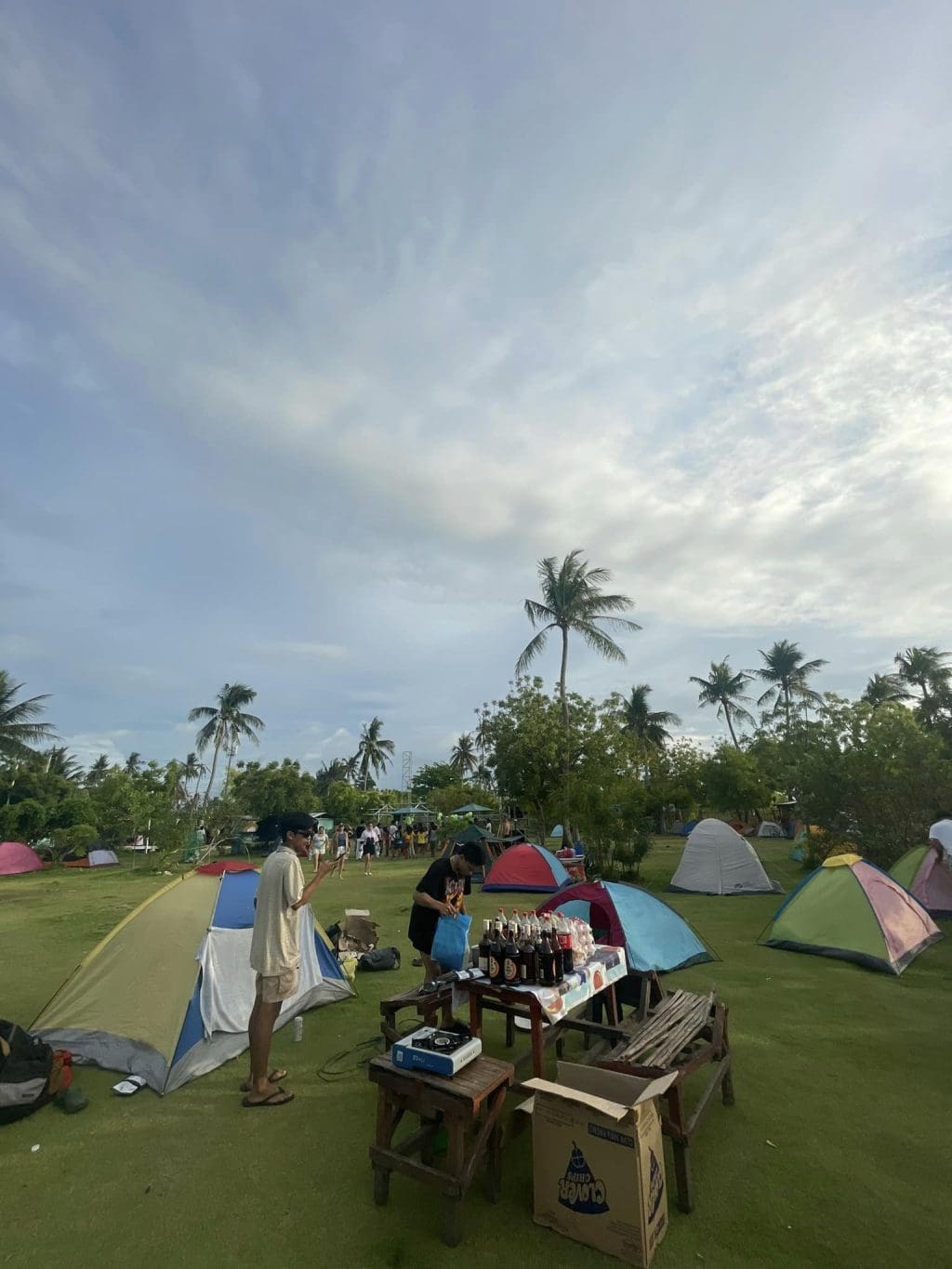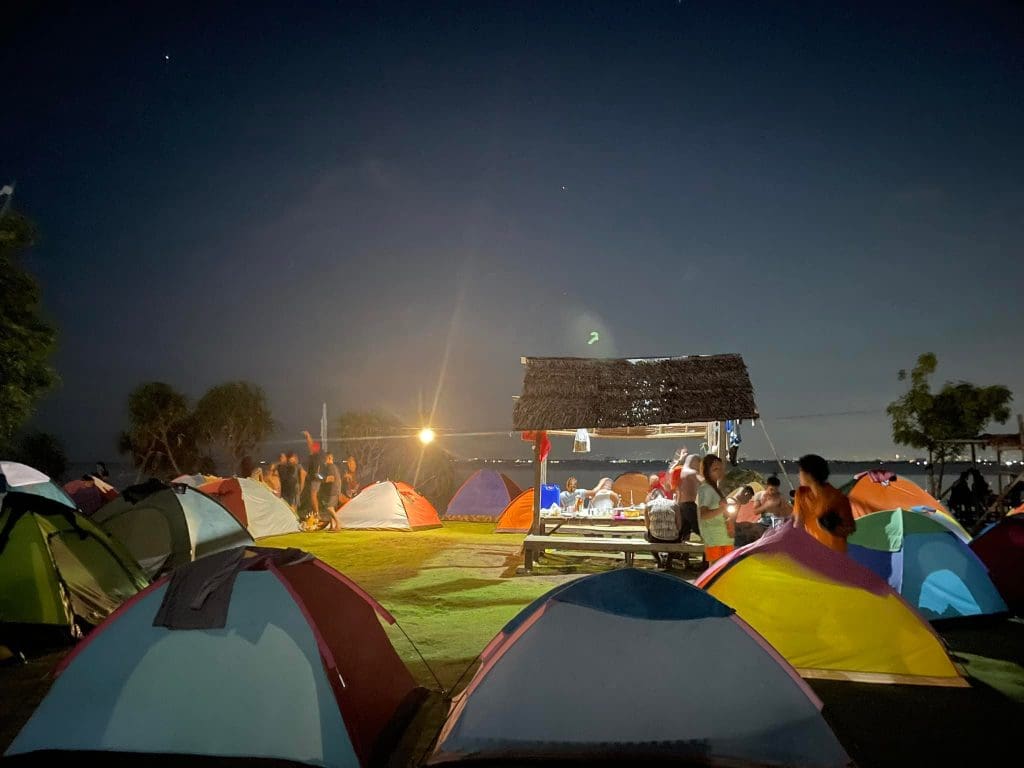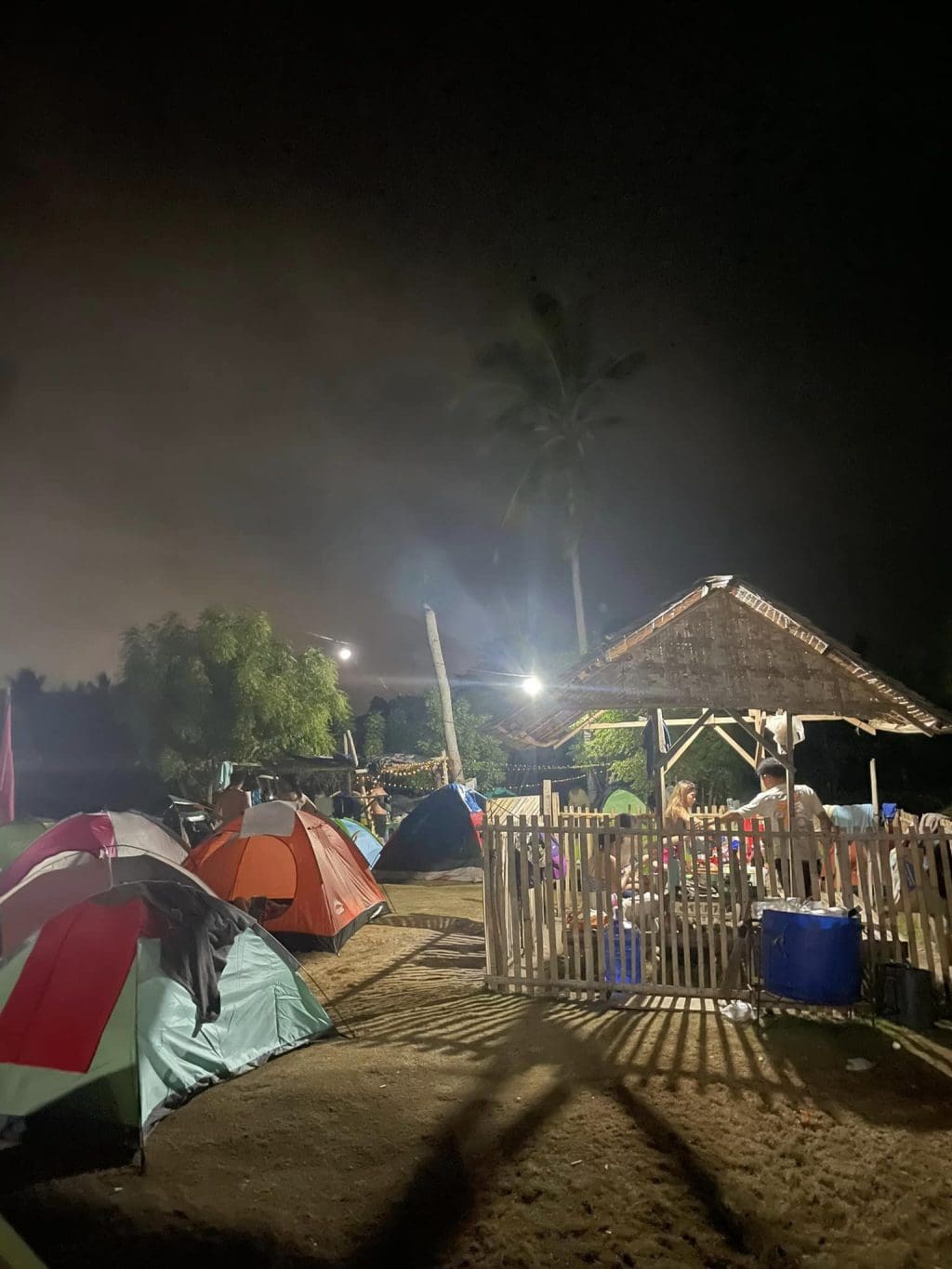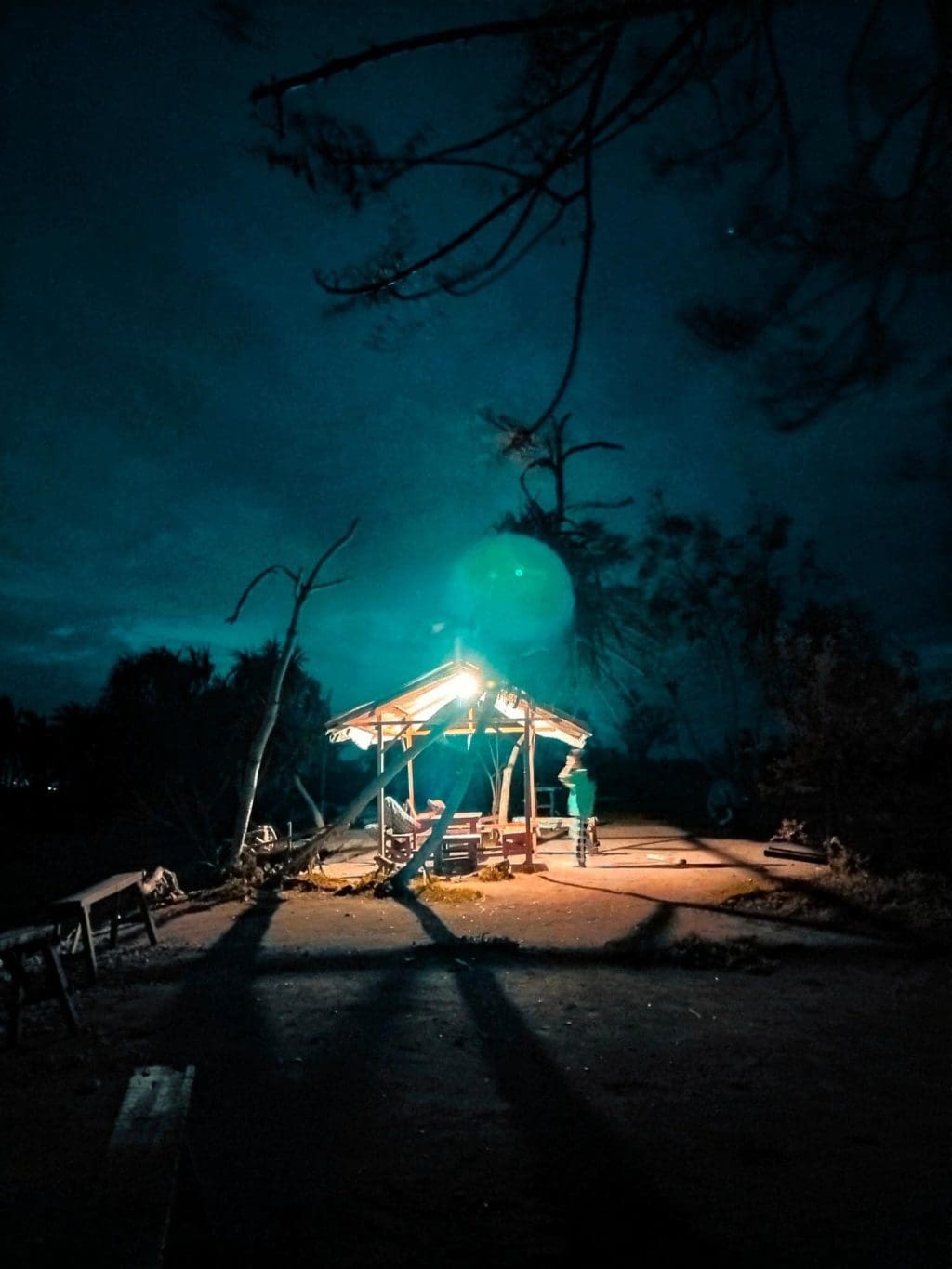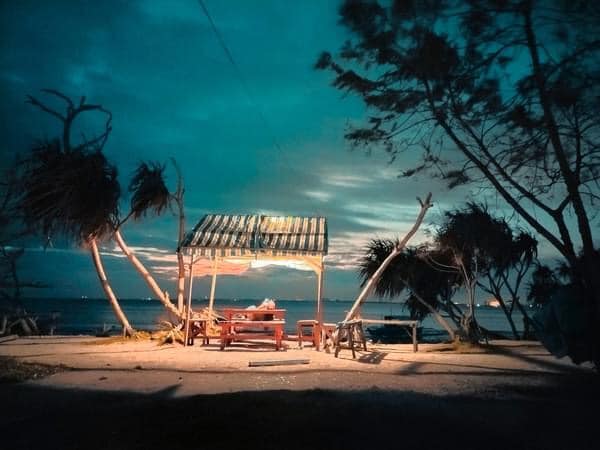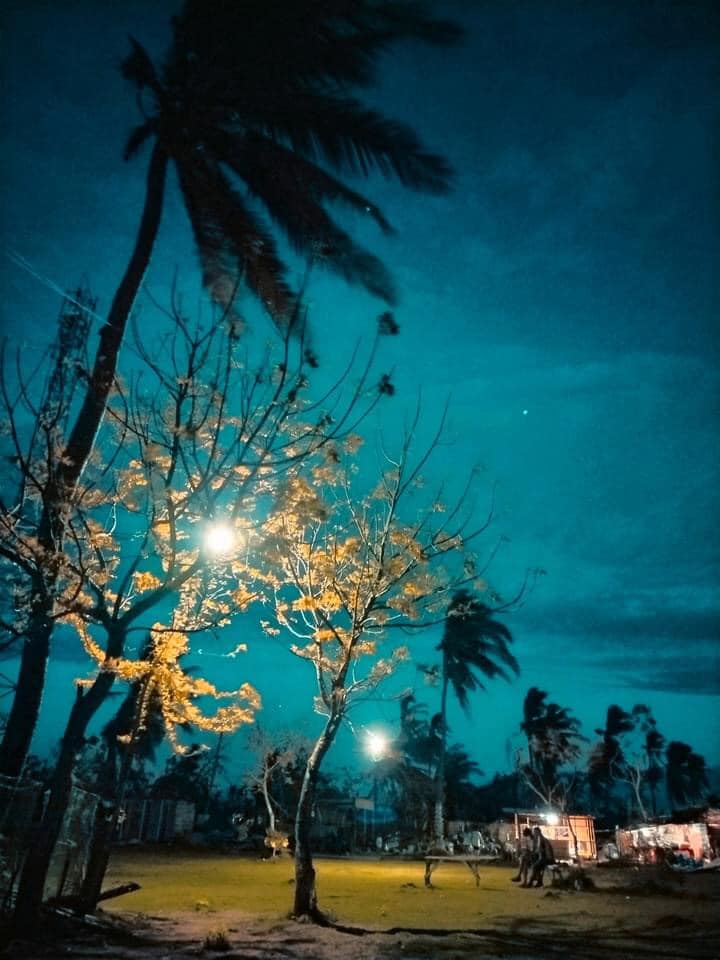 RATES & OTHER INFORMATION
DAY USE:
Entrance fee: ₱30 per person for day use
Check-in and check-out time: 8AM; 10AM
ROOM RATES: (or COTTAGE FEES)
Overnight Camp: ₱100 per person
Cottage day use: ₱300
Cottage overnight: ₱500
TENT RENTAL:
₱200 good for 2
₱300 good for 4
₱400 good for 5
₱500 good for 6
₱P800 waterproof
₱100 per tent for those who bring their own tent
KUBO RENTAL:
₱800 good for 2
₱1200 good for 4
OTHER INFORMATION:
HOW TO GET THERE?
Exact location: Pag Utlan Camp, Olango Island, Cebu
FROM CEBU CITY: From Parkmall, ride a jeepney or a bus heading to Lapu-Lapu City. Make sure to ask the driver if they are going to Angasil Port or Hilton Wharf in Punta Engaño. At the port, ride a boat going to Olango Island, and then find a tricycle to take you to Pag Utlan Camp in San Vicente.
BY CAR: Navigate with Waze or Google Maps and set your destination to "Pag Utlan Camp" in Olango Island.