Treating yourself to a luxurious casino and staycation at NUSTAR Resort and Casino? Well, you won't have to worry about commuting to go there. The establishment still offers free shuttle services for its guests.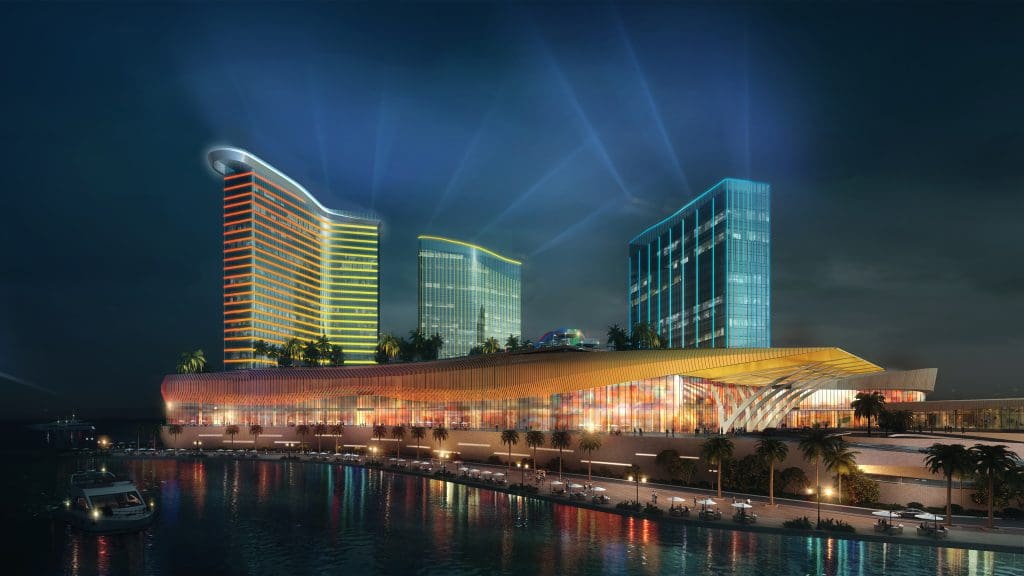 NUSTAR Resort released its updated schedule for several pick-up points in the city. The shuttle services are on a first-come, first-serve basis. However, if you are a member, you get to enjoy priority boarding. See the updated schedule of each pick-up location below.
Ayala Center Cebu (Cardinal Rosales Ave, near Rustans' Department Store
10:00 AM
2:00 PM
6:00 PM
10:00 PM
Robinsons Fuente (Main Entrance)
10:30 AM
2:30 PM
6:30 PM
10:20 PM
2:00 AM
Summit Galleria Cebu (Main Entrance)
11:10 AM
3:10 PM
7:10 PM
10:40 PM
2:00 AM
NUSTAR Resort & Casino (Casino Lobby)
1:20 PM
5:20 PM
9:30 PM
1:30 AM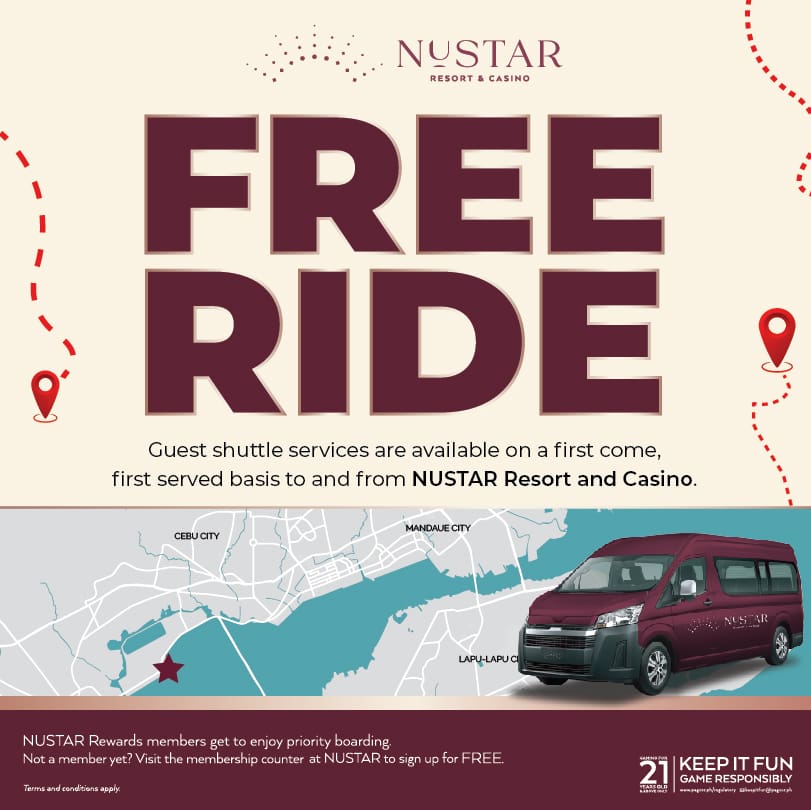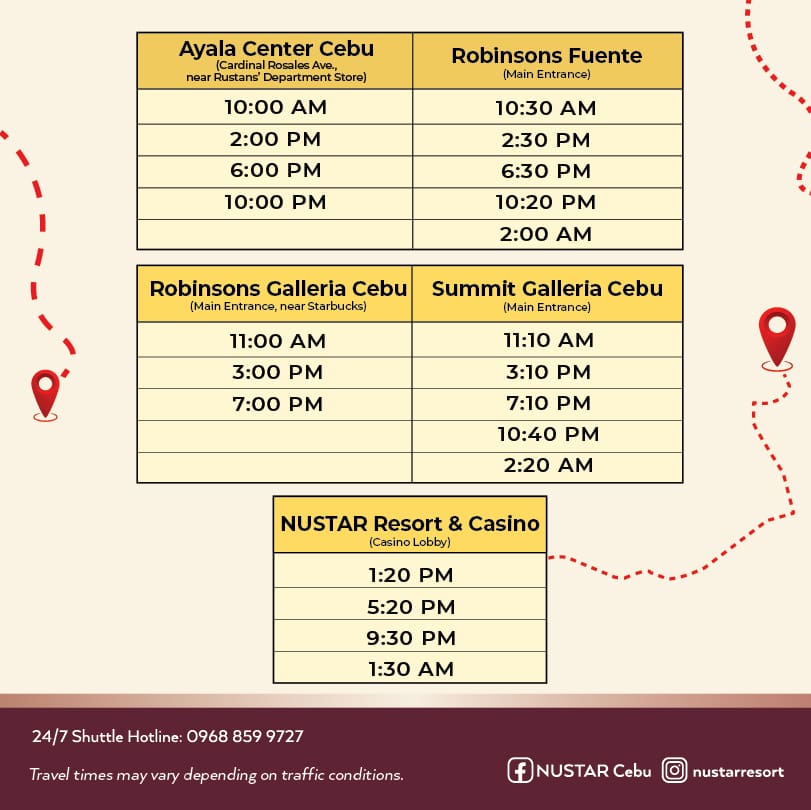 To become a member, you can visit the membership counter at NUSTAR to sign up for FREE. If you have any questions or concerns, you may call the 24/7 shuttle hotline at 0968 859 9727.
Free shuttle service to the hotel? Now that's quality service.