The rose among the thorns!
This 10-year-old female chess player from Pasig City is given the title of National Master. Nika Juris Nicolas, the only female, competed during the under-11 boys' divisions and topped the national eliminations for the 2023 NCFP National Youth and Schools Ches Championship held in Himamaylan City, Negors Occidental.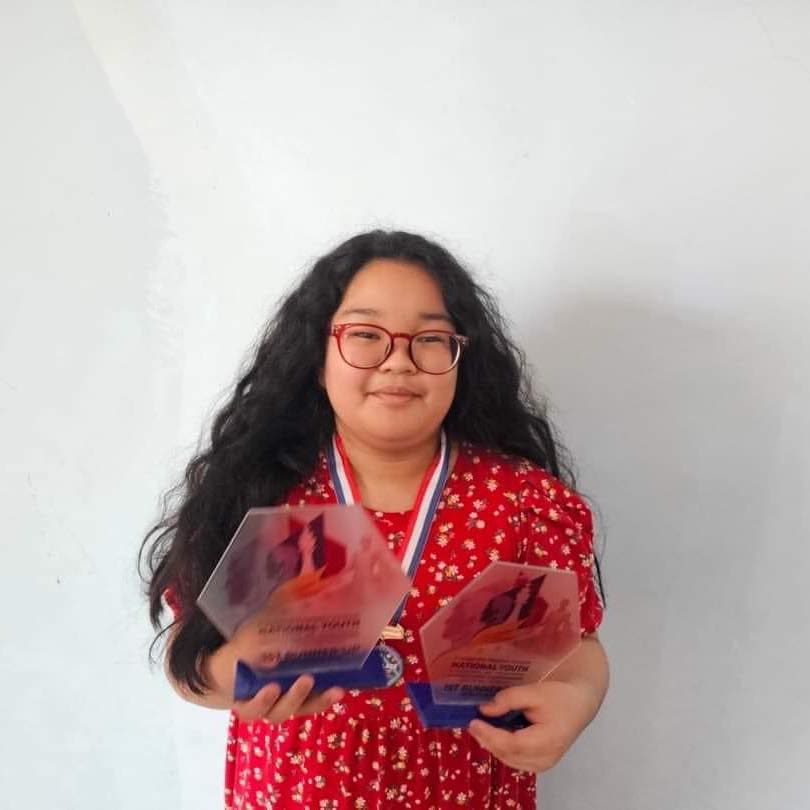 Meanwhile, Nicolas competed in the event's grand finals. Out of her division's players, she was the only one to win medals in all events. She won silver in standard chess, bagged silver in blitz, and took home bronze in rapid.
Because of her wins, the NCFP gave her the title of National Master, traditionally awarded to men. Nicolas will be competing in the ASEAN Age-Group Chess Championship, which will be held in Bangkok, Thailand, on June 17 to 27, 2023.
The 10-year-old will also play in the 1st Professional Chess Association of the Philippines National Interschool Championship and represent the VCIS-Homeschool Global Chess Team. She will play with Antonella Berthe Racasa (National Master), Gabriel Ryan Paradero, Andre Toledo, and Aron Toledo.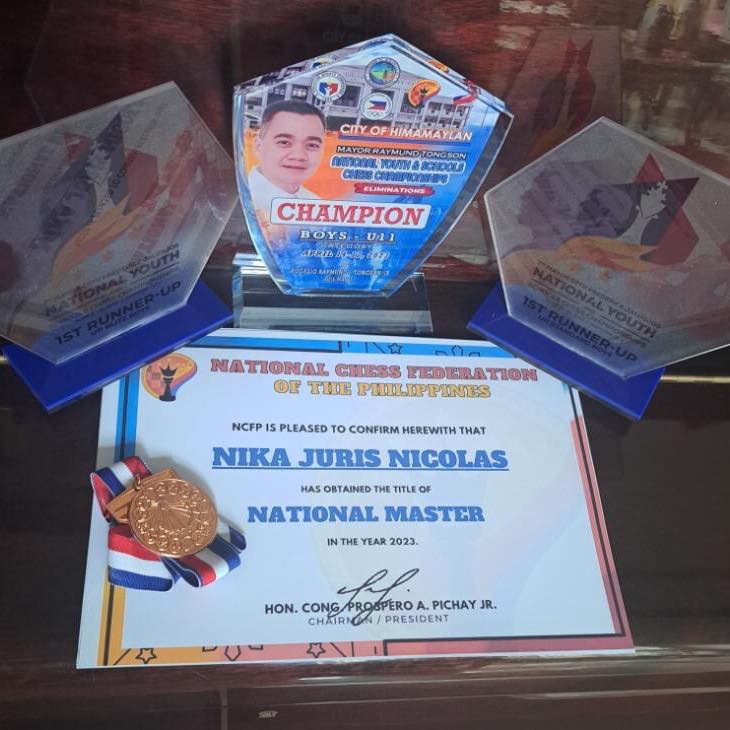 Both of Nika's parents are very proud of what their daughter has achieved. According to them, Nika had little time to rest before competing in another tournament. They also shared how Nika experienced losses, but the little National Master conquered the challenges and performed to the best of her ability.
Congratulations, Nika!