Some people have kids or pets to pamper. However, others have cars. Cars need pampering
too. And just like our bodies, for a vehicle to function at its best performance, it needs quality
maintenance.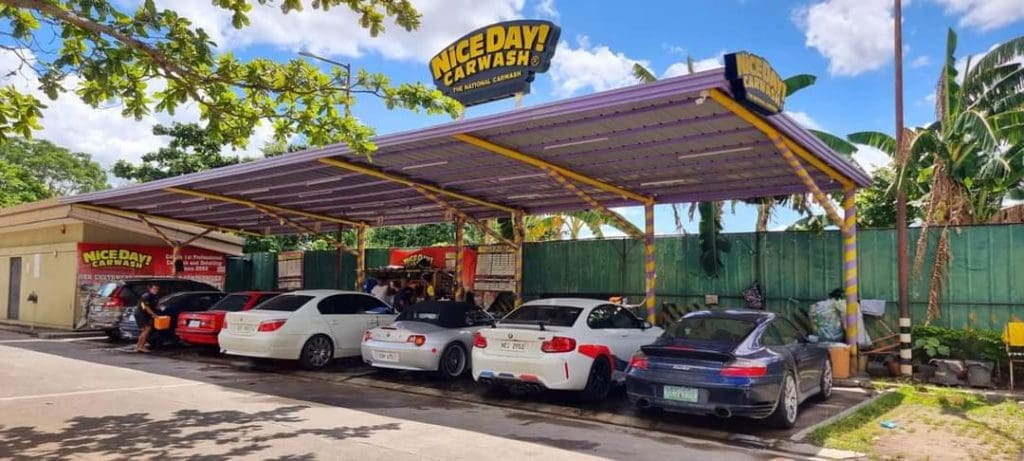 Of course, when it comes to pampering our cars, we want to avail the best services possible,
and there's a place in Cebu where you can avail of top-of-the-line car cleaning and detailing
services in the City— Nice Day! Carwash.
Nice Day! Carwash: Providing professional carwash service since 2002
At Nice Day! Carwash, you are assured that your cars will be in good hands. Their initial goal
was to level up the carwash experience in Cebu back in 2002. They have professionally-trained
teams, the best chemicals such as imported waxes, and state-of-the-art equipment to provide
customers with excellent service.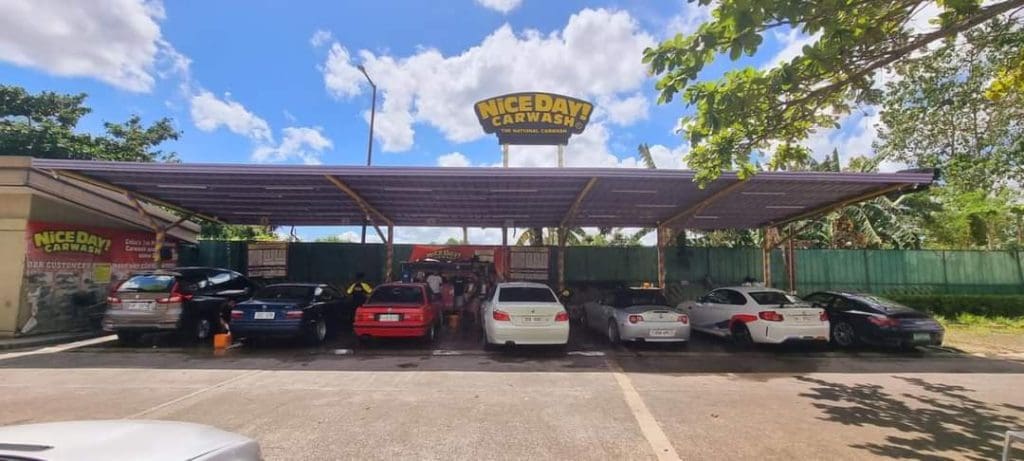 Of course, you'll know that a service or brand is trusted by many when it is quite recognizable.
Nice Day! Carwash prides itself on how its patrons know their brand by heart and are loyal to it. And do you know what's even more amazing? Their customers have been with them since 2002.
Even their customer's sons are their patrons too. Now that's what you call generations of
loyalty.
Also, Nice Day! Carwash has a variety of services you can choose from. Their best services
include a value wash, supreme buff, Platinum & complete auto Detailing.
Start Your Own Carwash Business with a Nice Day! Carwash Franchise
Aside from its amazing carwash services, Nice Day! Carwash also has a franchising system.
Their branding and service received great feedback from customers and business people, so
many people inquired whether the carwash service was open for franchise. And finally, in 2009,
they started franchising.
The first people to ever franchise Nice Day! Carwash were their devoted customers. They
wanted to bring the brand to their respective cities and provinces, which why they became
franchisees.
If you want to start your own carwash business, give Nice Day! Carwash a try! Who knows, you
might be just be awarded a franchise to operate in your own city or province.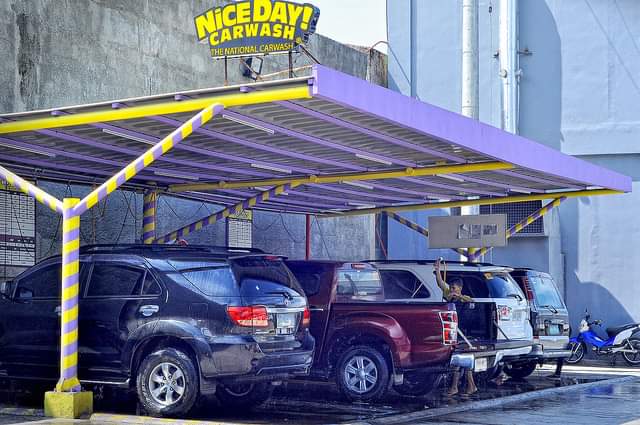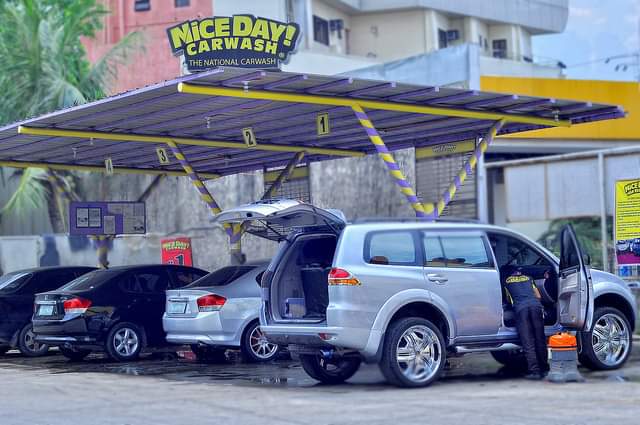 RATES & OTHER INFORMATION
Best services
VALUE WASH
SUPREME BUFF
PLATINUM & DETAILING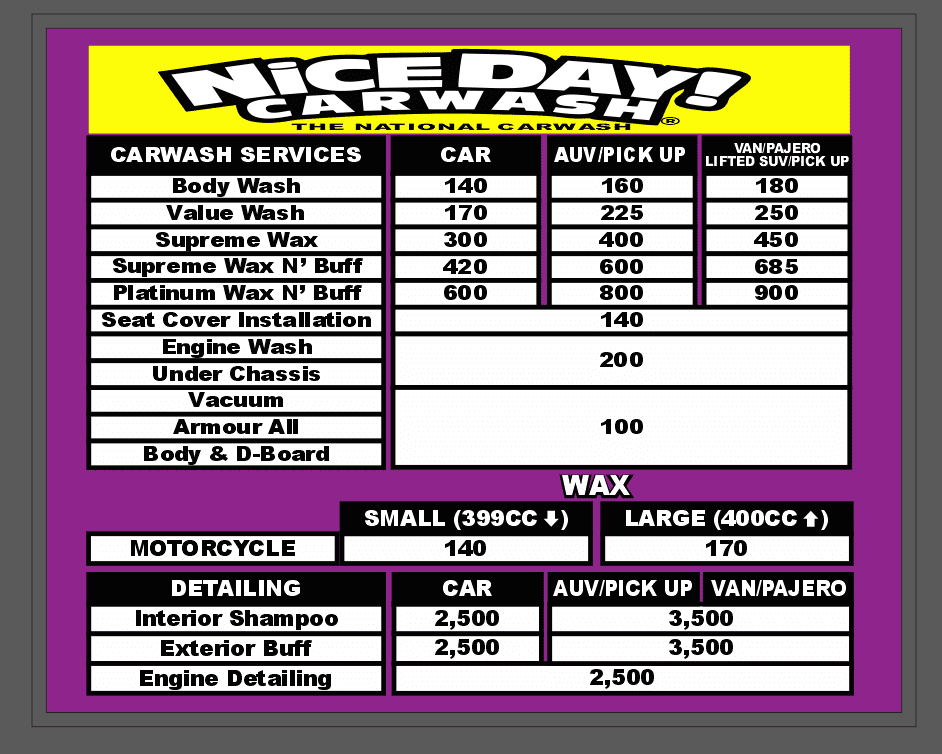 Other Information:
BRANCHES:
LUZON:
VISAYAS:

TULAY MINGLANILLA
TUNGKOP MINGLANILLA
GAISANO MACTAN ISLAND MALL
BACOLOD
TAGBILARAN, BOHOL
MAGUIKAY
A.CORTES
TIPOLO
V.RAMA
CAFE RACER
SM NORTH RECLAMATION AREA
URGELLO
ARCHBISHOP REYES
P.MABOLO
BOGO
BANILAD TOWN CENTER
BANILAD FLYOVER
SOUTH TOWN CENTRE TALISAY
INAYAWAN PARDO
COTCOT LILOAN
YATI LILOAN
SANDS DANAO
STARMALL TALISAY

MINDANAO:

DAVAO (OPENING SOON)
BUKIDNON (OPENING SOON)