A skywalk was demolished two weeks ago in Sitio Sudlon, Barangay Maguikay, Mandaue City. In order to make up for the infrastructure loss, a new one will be built in return in the same area.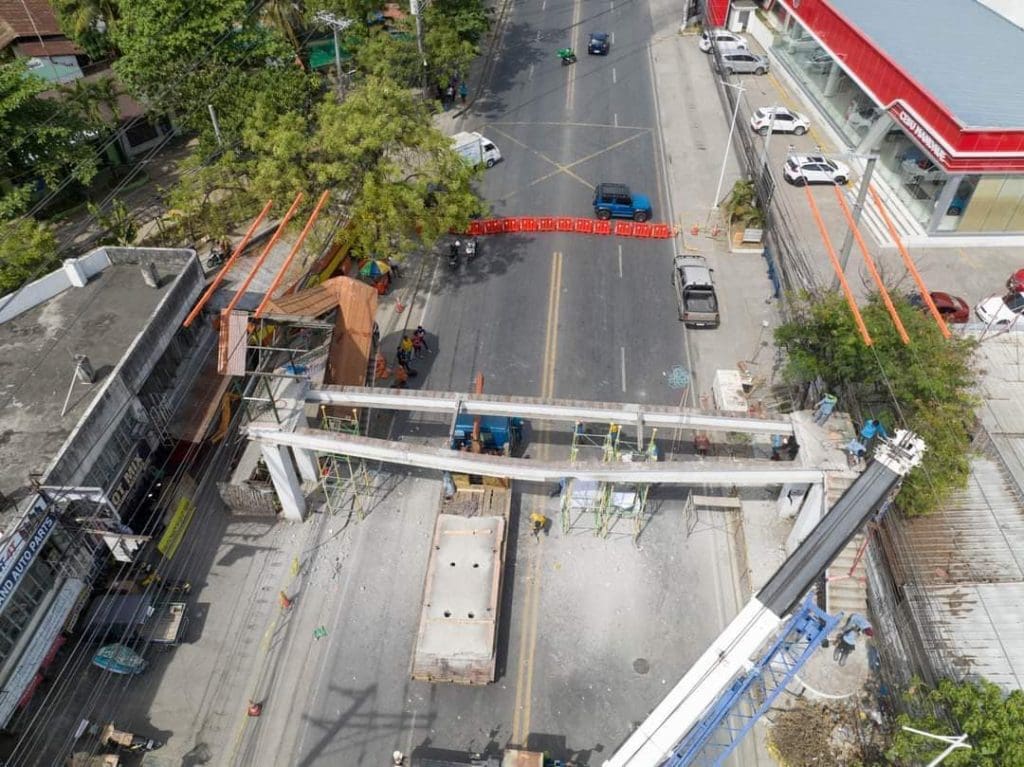 Department of Public Works and Highways (DPWH) Sixth District Engineering Office's head, Daisy Toledo, stated that the skywalk will be constructed to replace the one that was demolished last March 31 with an increased height of 5.33 meters, a bit higher than the previous 4.2 meters. ₱15 million will be allocated to the construction of the new skywalk from the DPWH Sixth District Engineering Office's 2024 budget.
The demolition was deemed to be a need according to the Mandaue City Government for the safety of pedestrians and motorists because of the heavy damaged it incurred after one of the skywalk's beams was hit by a refrigerated van. Worried locals put their uneasiness to Facebook, asking others to be careful when passing the area and encouraging the local government to do something about the casualty.
Head of Traffic Enforcement Agency of Mandaue Edwin Jumao-as, claimed that a skywalk is something Sudlon should have because it is important especially for students of the private academic institution St. Louis College-Cebu to be able to cross the street without being at risk, so a new one should be implemented.
Toledo suggested that the city should also put up signs on the new skywalk to warn and guide truck drivers, so it would not happen again.
Toledo also stated that they will be transparent about the project, offering citizens with issues or concerns to visit or call their district office.