Convenience store but inconvenient for customers?
You won't believe this store selling snacks and drinks while hanging on the side of a cliff!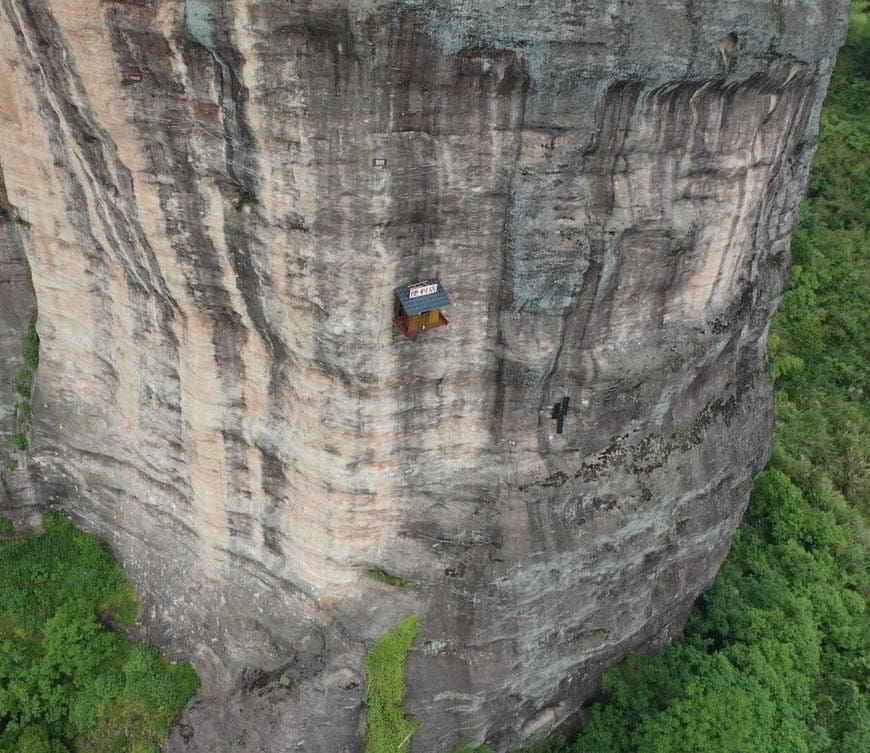 This store was dubbed the world's "most inconvenient" convenience store. For you to reach it, customers must first climb up the cliff. It's on a cliff face, 393 feet or 120 meters above the ground. It sounds ridiculous, but that's the truth!
Based on the Chinese state media outlet, this convenience store is stocked with various retail goods such as drinks and snacks. Only one worker was assigned the whole shift, and somebody also reported that the store employee was a professional rock climber. The fantastic thing is, the price is not high! Indeed this store is very unique.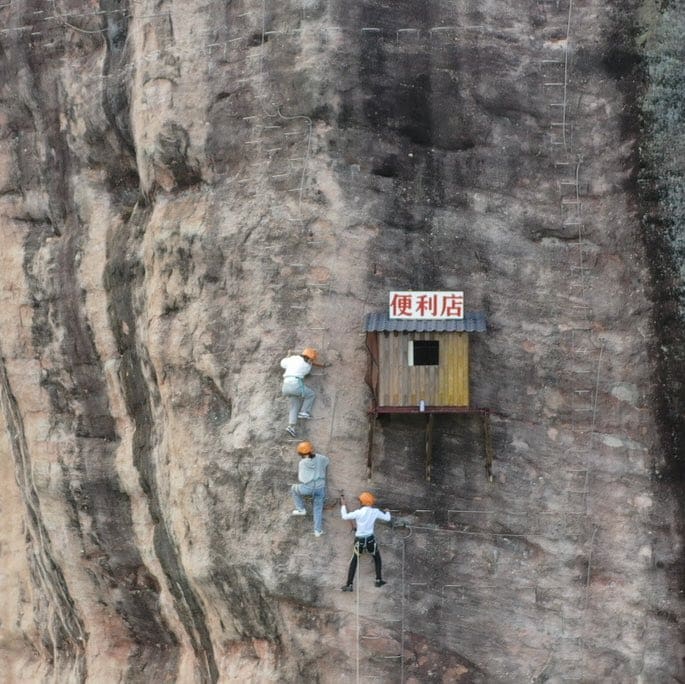 A worker has opened his sentiments,
"The store doesn't make much money, but the tourists are very grateful for it, so we all feel like our jobs are very meaningful," 
This store received tons of good feedback from different mountainers. They greatly appreciate the convenience of being able to get their supplies without having to climb down the mountain.
This store is in a mountain of Shiniuzhai National Geological Park in Hunan province. According to CGTN, a state-run foreign-language news channel base in Beijing, China, it began its operation in 2018.