You have seen the Little Mermaid, Dyesebel, and Aquamarine, yes? Have you noticed anything? The Mermen— always on the sidelines. Don't you think it's time to recognize the Mermen in stories and real life?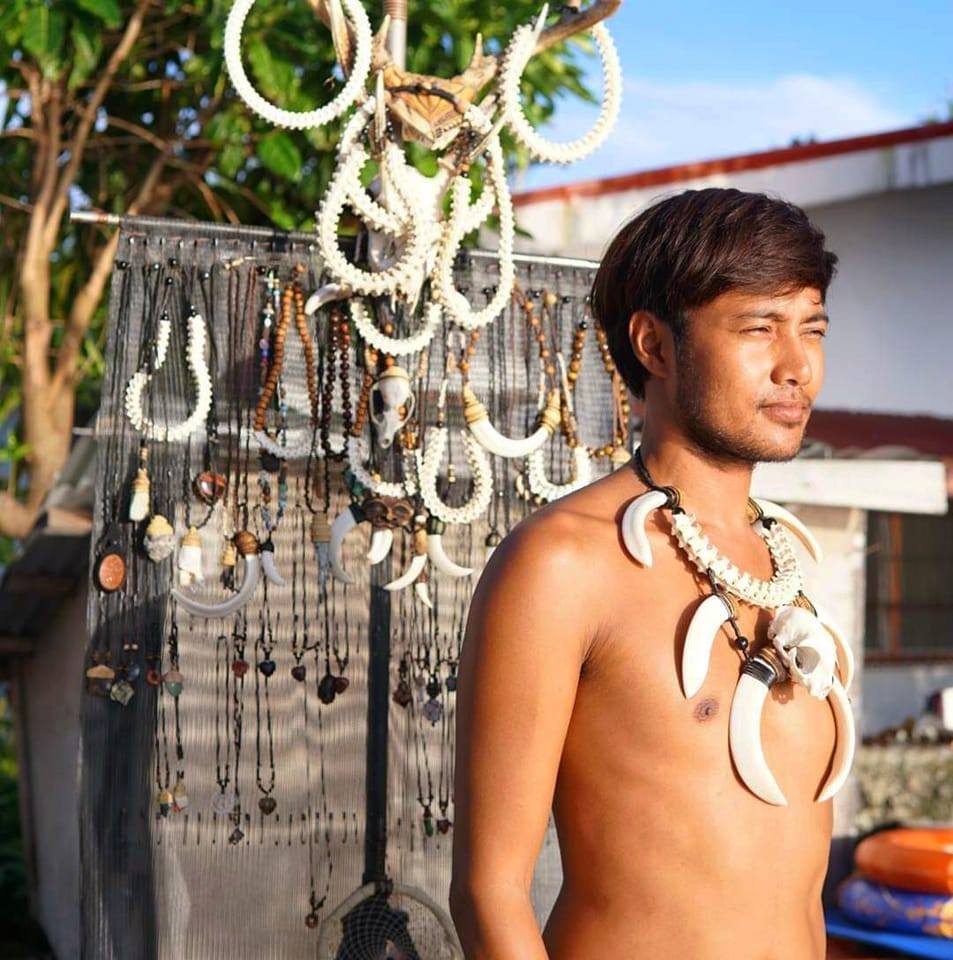 Here's the truth— Wanting to be a Merman and being one does not make you less of a man. A person by the name of Ramonchito Cabanero is here to prove that. Ramonchito shows us that mermaiding is for everyone because the person behind Cebu's Mermaiding Community is a MAN.
Meet Ramonchito "Monching" Cabanero, Cebu's Merman
Ramonchito "Monching" Cabanero is a 31-year-old free diver and Merman. He is also the president of Bakhaw Adventure Team, a free diving and mermaiding group in Cebu. He had his certification in mermaiding at the Bali Mermaid School, where he trained for 12 days.
Where it All Started for Monching
Would you believe that the president of a free diving group did not know how to swim growing up and only learned through YouTube?
Well, you better believe it. Monching revealed that he did not know how to swim before learning how to do freediving. He said that YouTube played a huge part in his training. Moreover, Monching urged himself to learn to swim because he liked no-fins swimming, which required skills.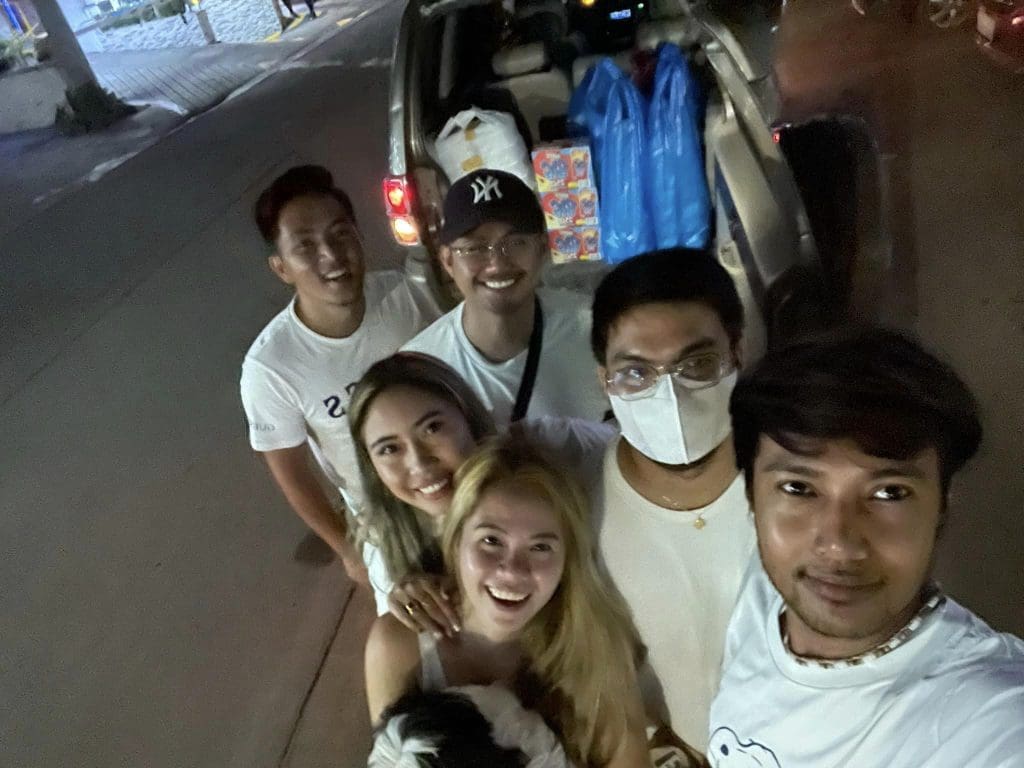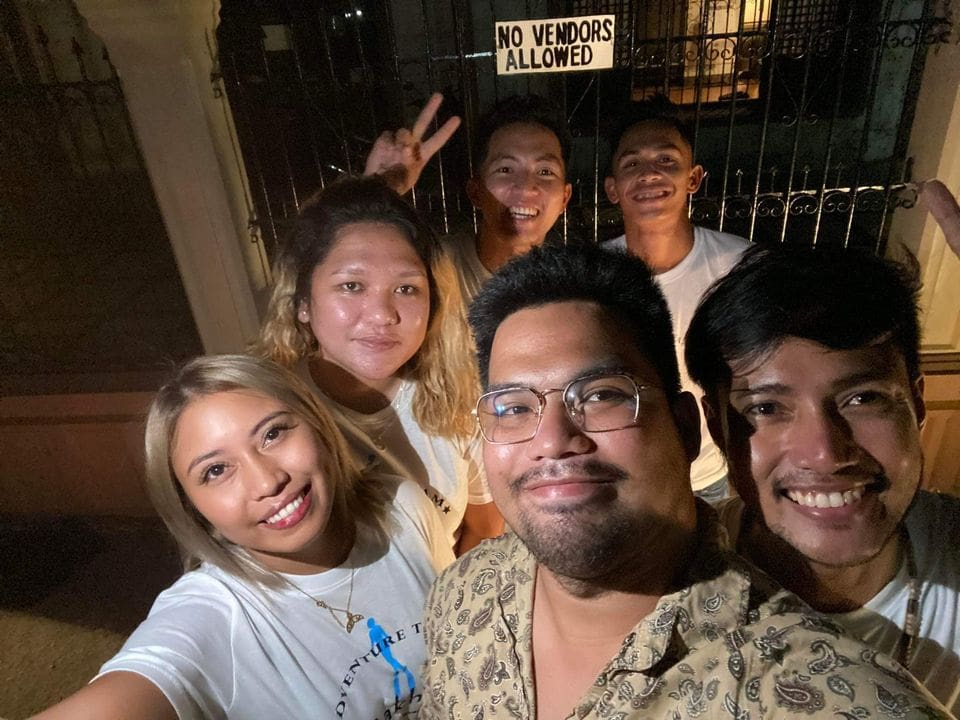 "As long as driven ka to learn, makaya ra jud"

, said Monching.
And just like that, learning how to swim opened doors for him, and he eventually became the president of Bakhaw Adventure Group.
King Triton in the form of a Cebuano
King Triton leads the Merpeople to greatness, and so does Monching, as he leads Cebu's mermaiding community to greater heights. But how did he create the Bakhaw Adventure team?
Monching shared that before Bakhaw, he joined a freediving group in Argao. After two weeks, the group liked his performance, and they saw how he had the potential to become a leader. Their group expanded to which Monching was assigned as the City Chapter's president.
Since people from the South established the freediving group, Monching wanted to focus on the city. Because of this, he decided to step down and develop his own group, which then became the Bakhaw Adventure Team.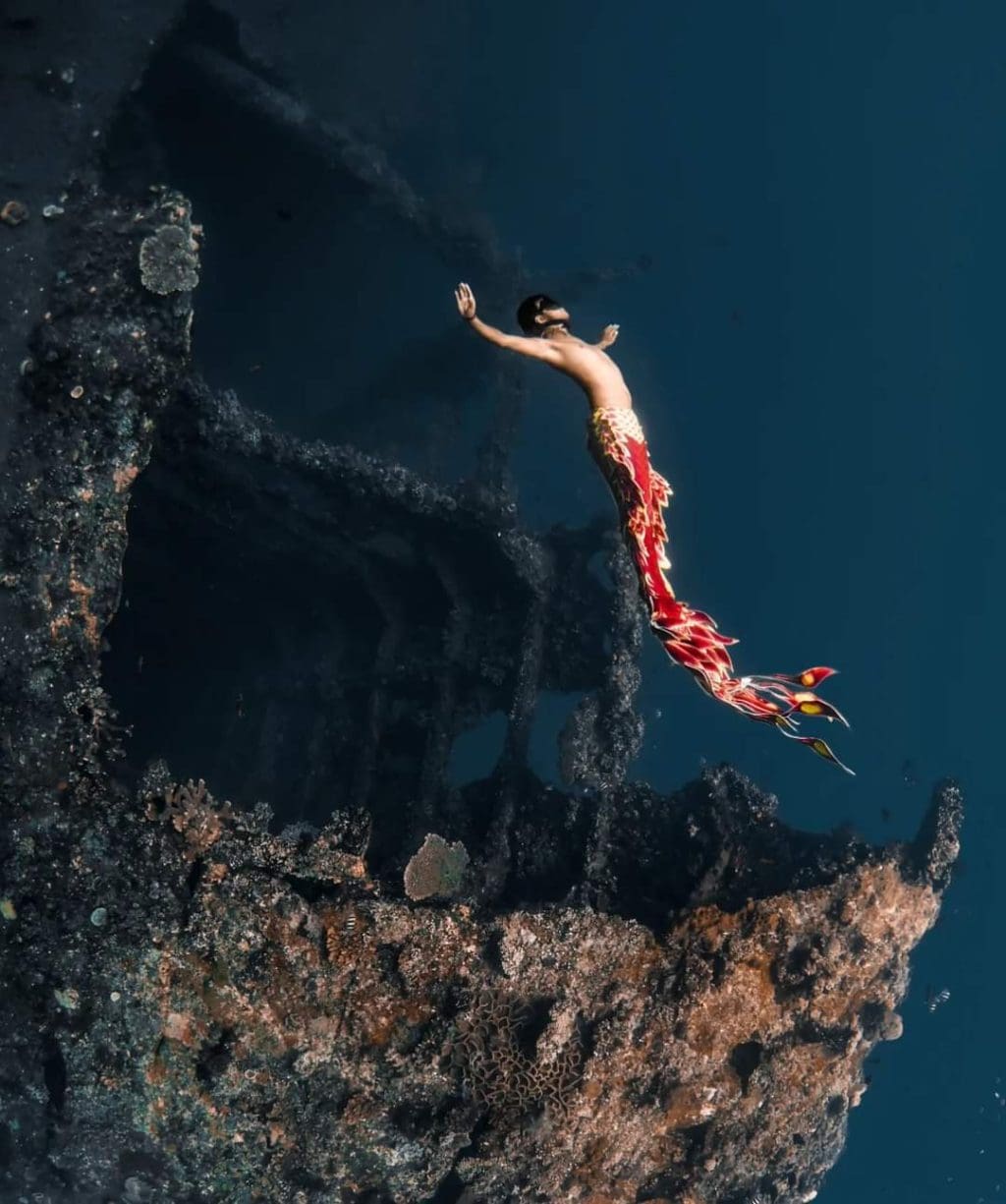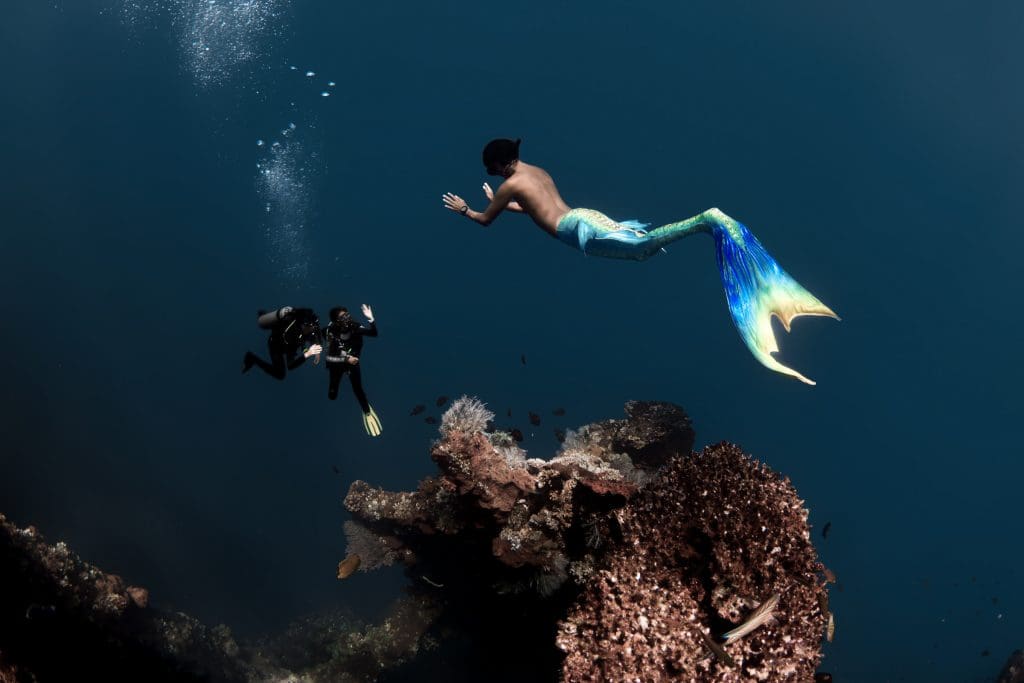 Monching: Cebuano Merman
The first time Monching tried mermaiding, he did not like it.
According to him, despite being comfortable in the water, trying out the mermaid tail made it hard for him to stay there for more than a minute. However, things turned out differently after he suggested a mermaiding event for Cebu Ocean Park. He and his group trained for a few days, and once he performed mermaiding, he was instantly pulled to the art of it.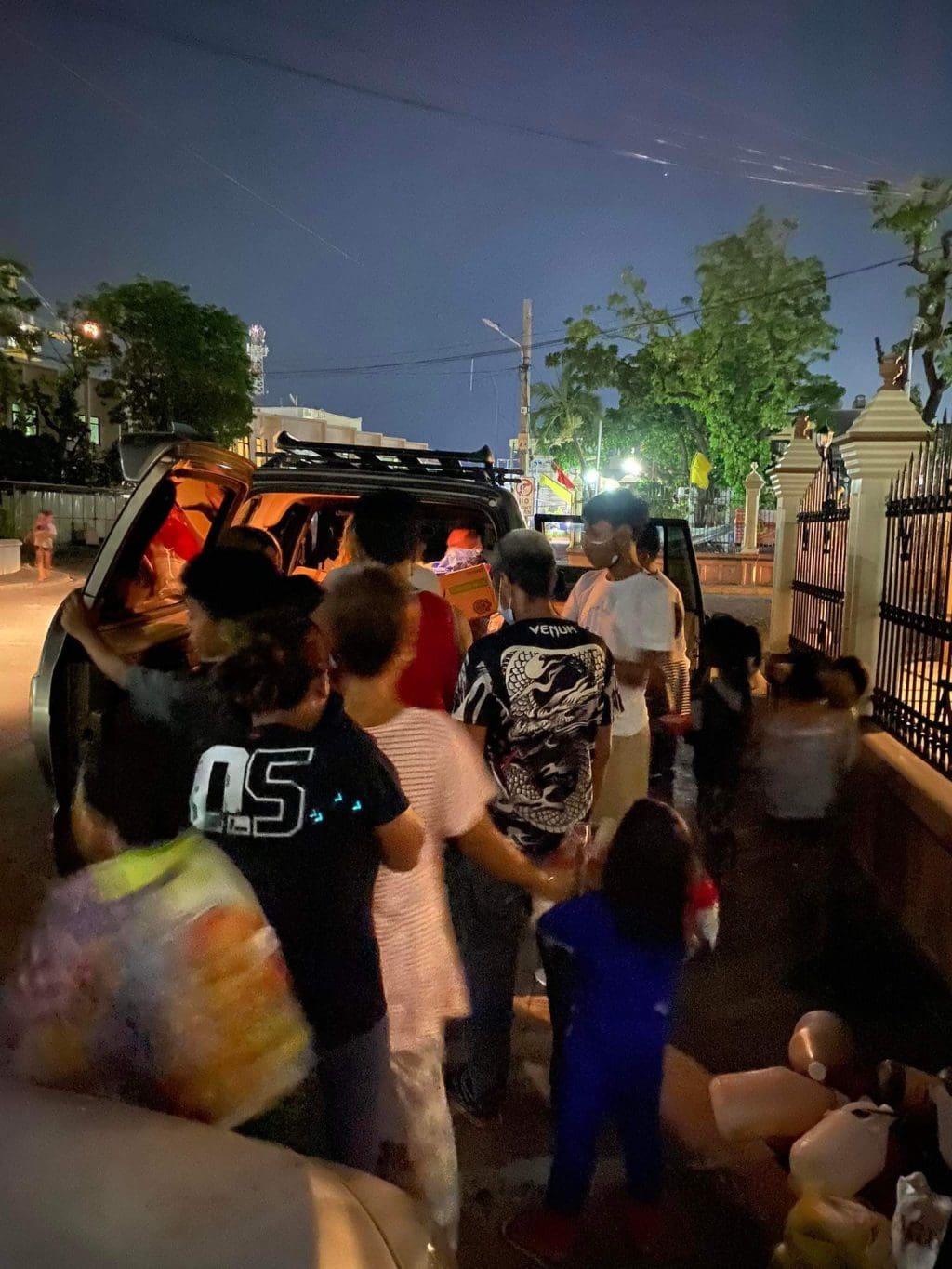 Destigmatizing Mermaiding as a Man
"There is always a space in mermaiding for every gender"

– Monching.
Monching shared how mermaids were always highlighted in the Merfolk community, and the mermen were always on the sidelines. But to this, he says, there is always a space for everyone. Monching emphasized that one can always do mermaiding; men can always be Mermen.
Behind the Mermaiding Community in Cebu is a Man
You would think that the mermaid community in Cebu is run by a girl, but on the contrary, a man leads it.
Monching expressed how happy he is because of it. He did not expect to lead a group of extraordinary people and to be the only man who leads a mermaiding group in the Philippines. He also feels flattered after Bakhaw was recognized as a mermaiding group in Cebu during his leadership.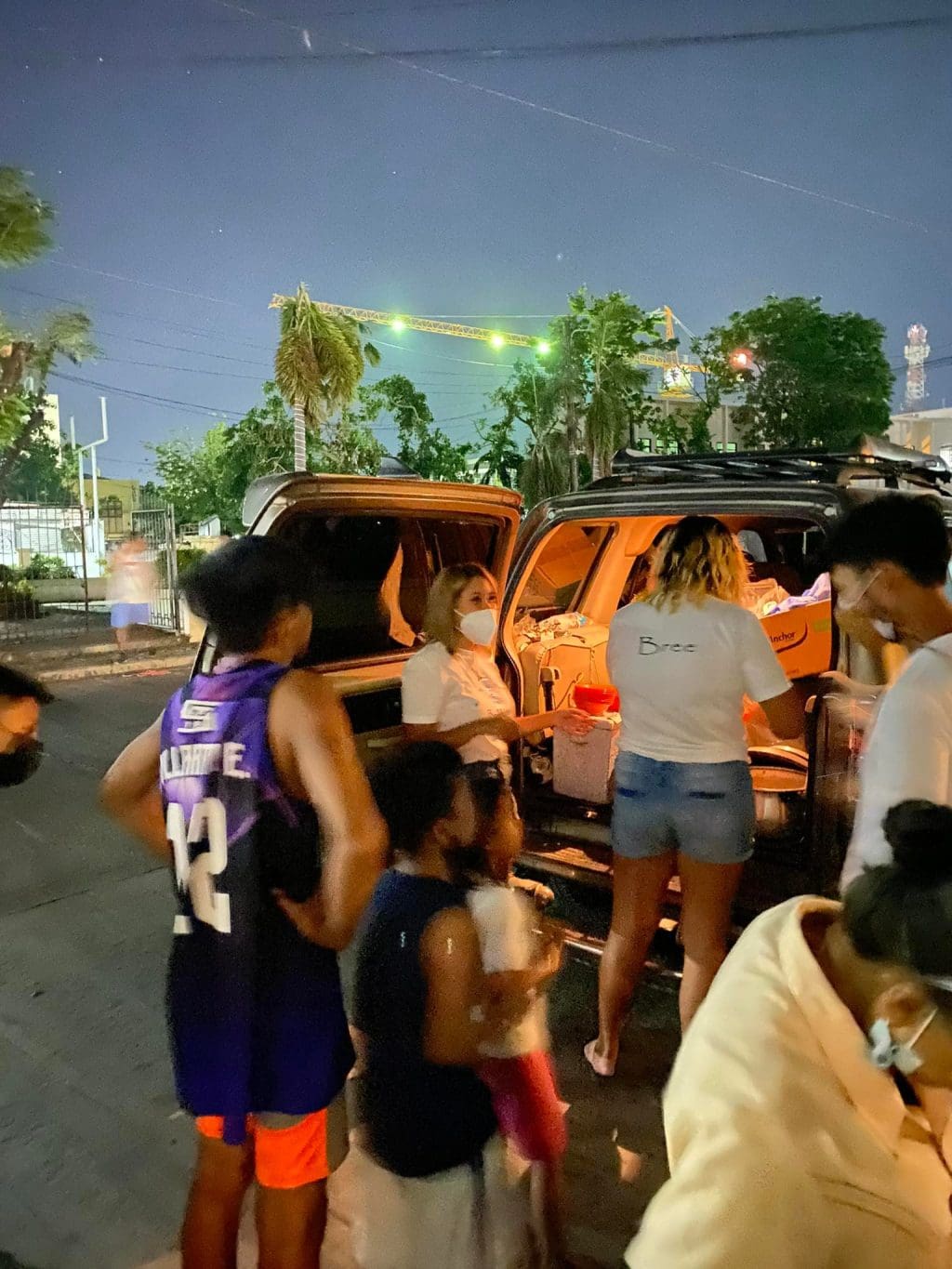 Bakhaw Adventure Team Initiatives
With his presidency, Monching has also started initiatives with the rest of the Bakhaw Adventure Team.
Every year, they do the Heart Meal project, distributing hot meals to people, and everything is from their pockets.
Moreover, Monching and Bakhaw Adventure Team are looking to launch the "Adopt a Baby Diver program," where they adopt scholars from the fishing community in Cebu and help them with their education until the scholars graduate high school.
Aside from that, the Bakhaw Adventure Team also plays a part in clean-up drives for marine conservation.
Bakhaw Adventure Team also has mermaiding classes. If you wish to join, you may contact them through their Facebook page, Bakhaw Adventure Team.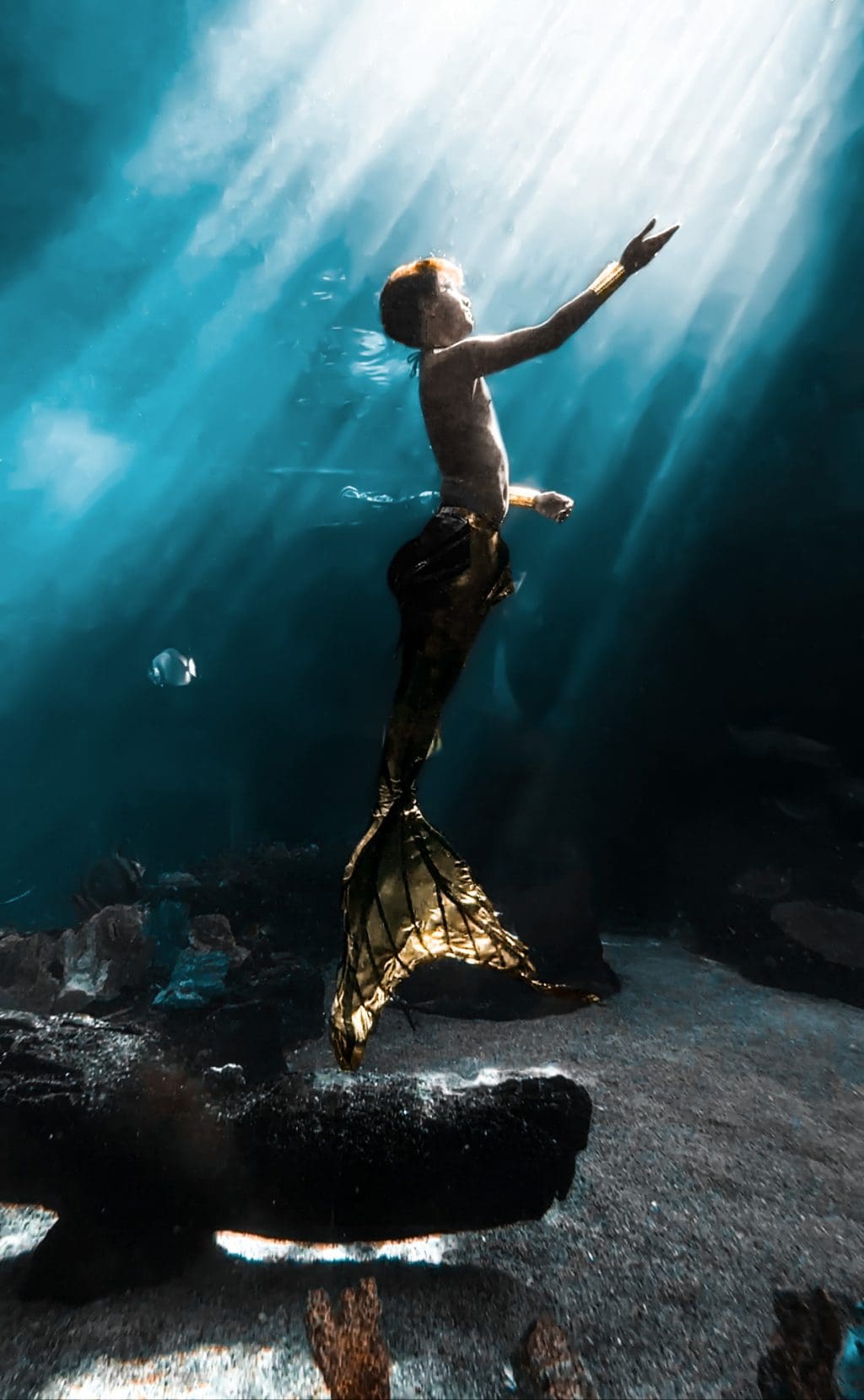 The Art of Mermaiding is about Making People Happy
When asked what his favorite thing about mermaiding is, Monching replied that it's making people smile. Nothing beats the joy of healing a person's inner child. When they see kids jump in excitement, moms running to capture a glimpse of the mermaids, and see the elderly smile, it brings them joy knowing that they are the reason for that.
Monching shared how they dreamt about being something when they grew up, and now that they have, they are passing that dream to other people.
"Even little boys, it inspires them to be someone when they grow up. Maka happy na ma happy sila. Fulfilling kaayo siya."

– Monching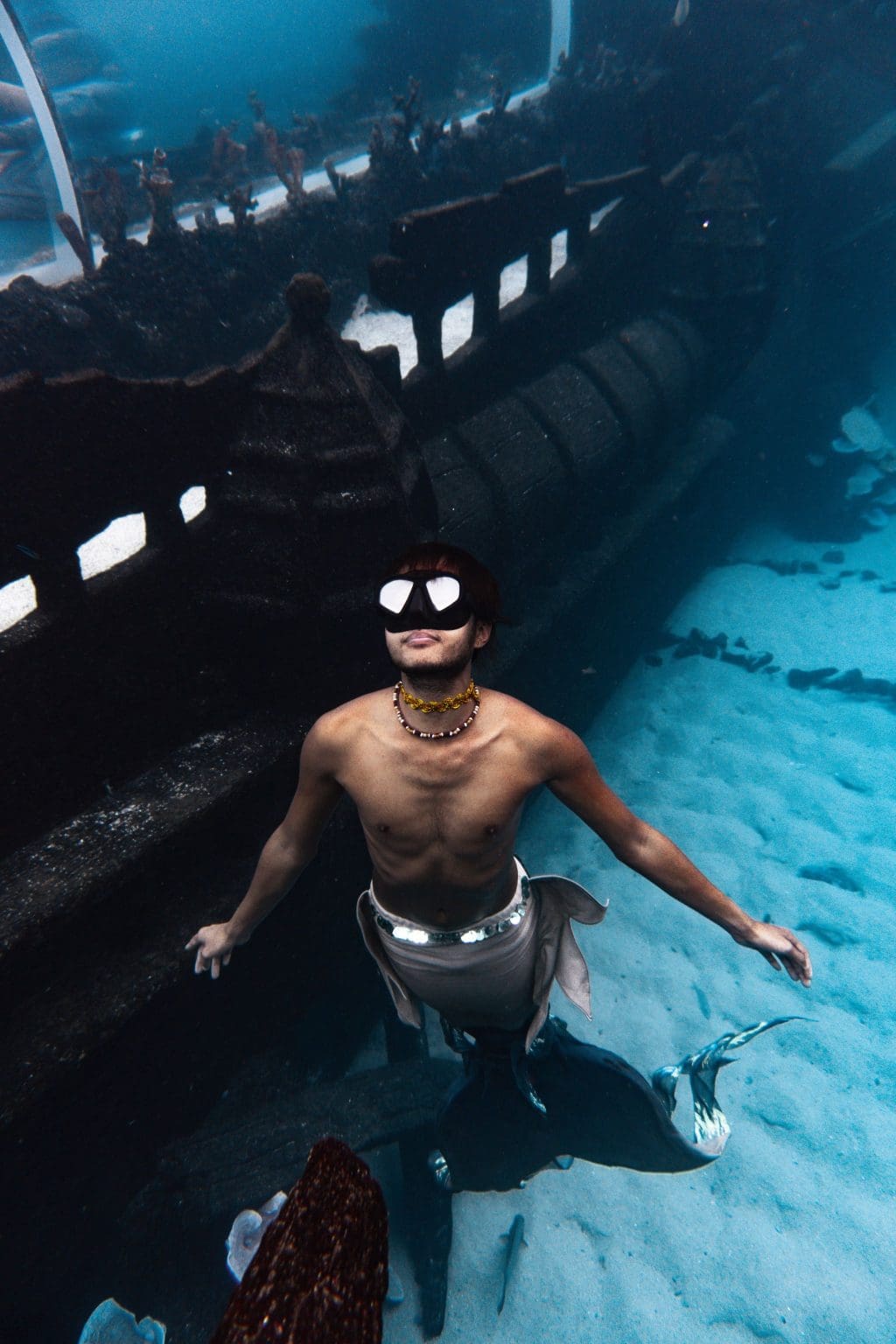 The Cebuano Merman even has a message for everyone who wants to become a mermaid,
"Start with a dream of becoming something. If you want to become a mermaid, you can always be one. Don't let other people's mindset get to you. It's YOUR happiness."
Let Monching be your inspiration to become something that you've always wanted to be. Regardless of your gender, age, and roots, you are always welcome to pursue what your heart desires.