Want to feel alive amidst the exhausting heat? Look no further than Tuburan!
When it comes to planning a vacation or a weekend getaway, many people automatically think of heading to the beach. However, there is an alternative that offers a more unique and diverse experience: springs.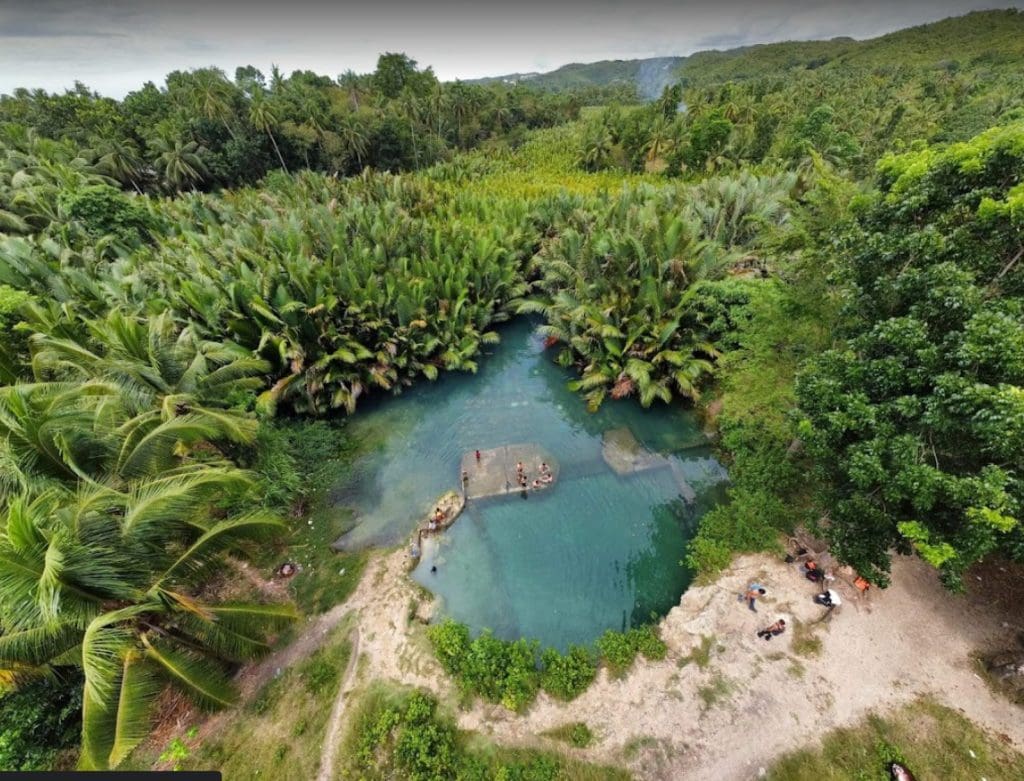 With temperatures going over 32°C, we really deserve to take a break from everything and plunge into cold waters to clear our minds. Hidden in the trees of Tuburan, you can find yourself in front of crystal clear waters with lush green scenery surrounding the area. As enchanting as ever, the small body of water just draws you in with its irresistible azure aqua.
What can we find in this spring that feels as though it is being kept as a secret because of how underrated it is? Let us find out!
Bewitching plant life
If you need a break from looking at concrete walls all day in the city, then away to the province you go!
Away from the metropolitan life is a dreamland of plants. Springs are often surrounded by lush vegetation and wildlife, providing a more immersive and natural experience.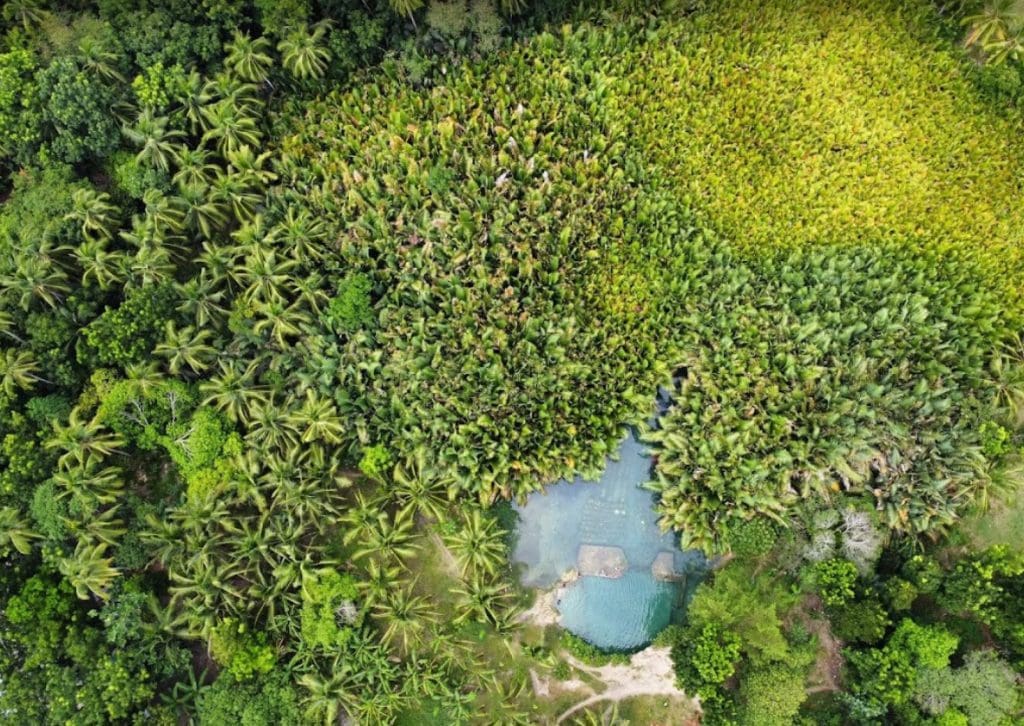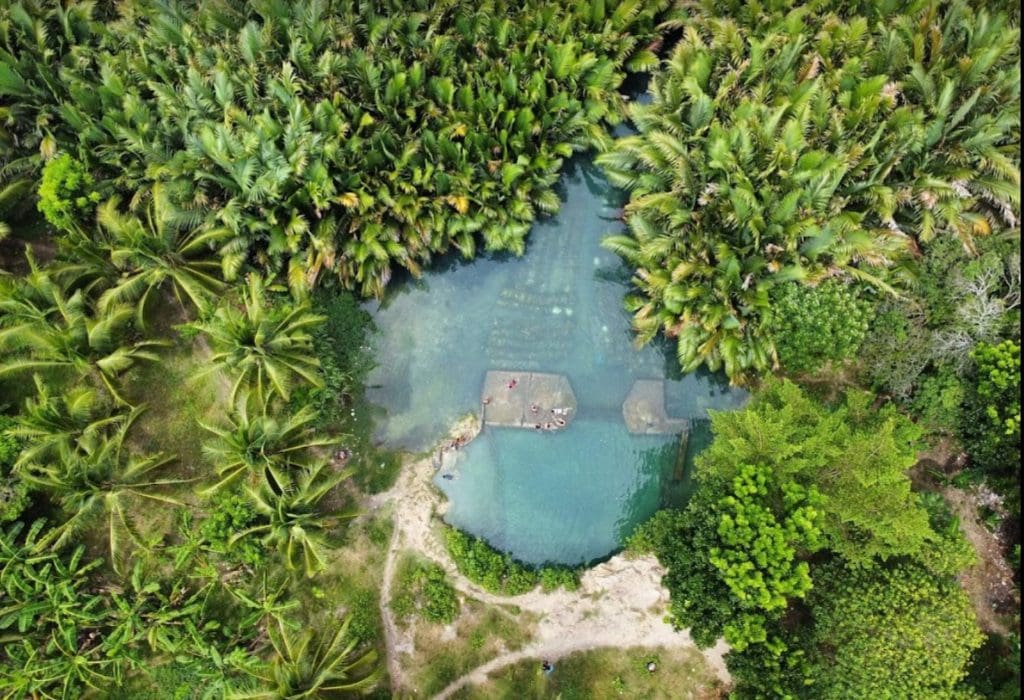 Where Mantawihan is situated is a land that is near cliffs overlooking forests.
On top of the water are cements with grass peeking out of them, giving more of a magical feel to the place.
Various plants and trees can be found all over the area, but nipa palms are most abundant!
Nipa palms are known to make places look like tropical havens, but next to the spring, it makes the entire landscape look like a tropical paradise.
It is the perfect combination of greens and blues, the colors that are most pleasing to the eyes.
Relaxing cold waters
Not only is the water pleasing to the eyes, with its clarity and rich ultramarine color, it is also cool in temperature.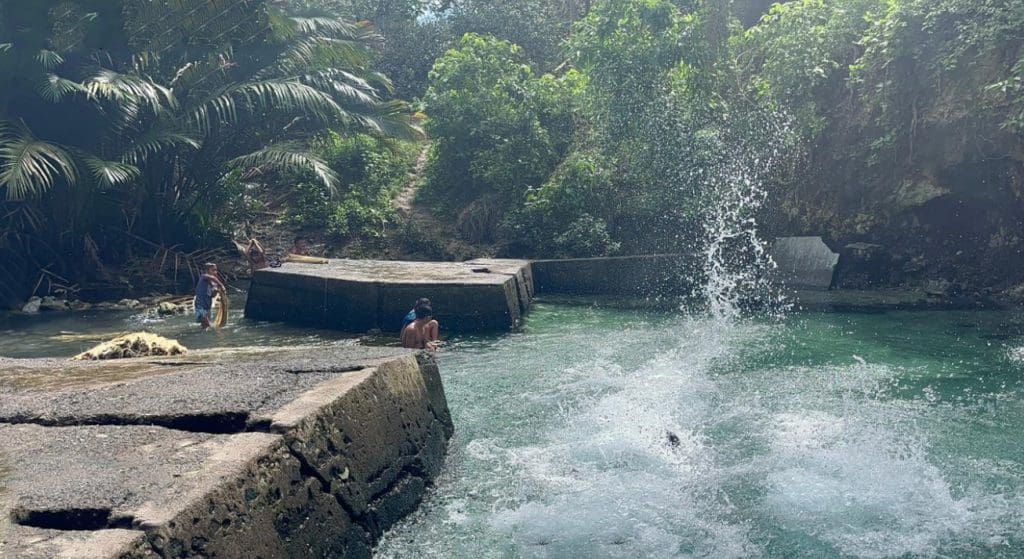 With the splash of the jumps you take off from the massive rocks that surround the natural pool, you can submerge yourself into the aesthetic waters that take you to another world and completely forget about the blazing sun because of how cooling it is. It gives you the relaxation you have been craving for over the months under the scorching heat.
The calm and crystalline waters are unlike any other, if the rowdy beaches are not for you, then the springs is where you should be heading.
Unlike crowded beaches, springs offer a more secluded and peaceful atmosphere, making them ideal for relaxation and reconnecting with nature.
What are you waiting for? Mantawihan is inviting you in and beat the heat!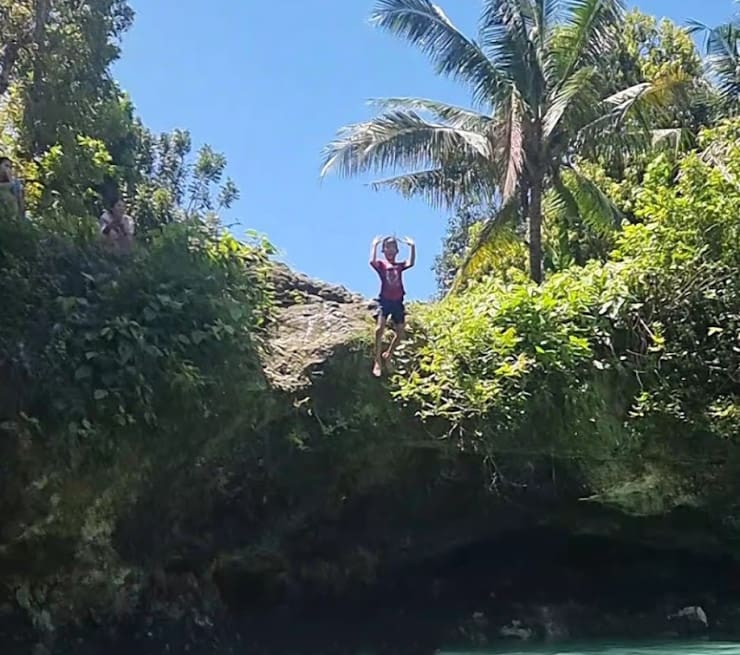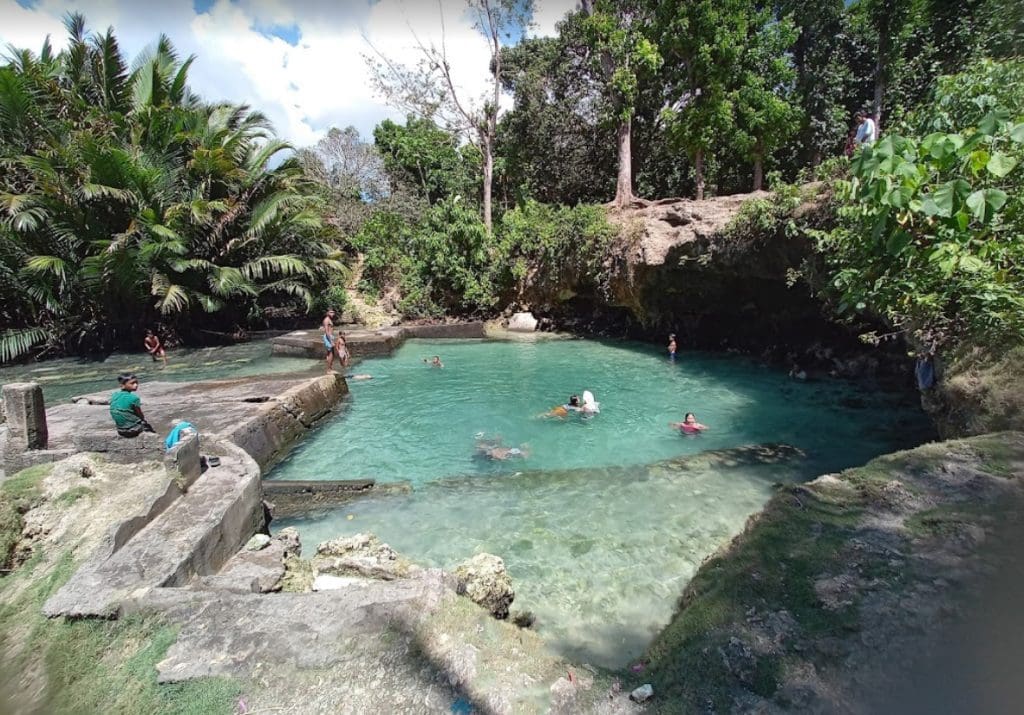 RATES & OTHER INFORMATION
DAY USE:
OTHER INFORMATION:
Corkage fee: None
Contact numbers: N/A
Email address: N/A
Facebook page: N/A
HOW TO GET THERE?
Exact location: Mantawihan Spring, Cogon, Tuburan, Cebu
BY COMMUTE: There are three ways you can get to Tuburan. The first way is to ride a V-hire in IT Park, second is via Ceres Bus at SM City Cebu, or a Corominas Bus at South Bus Terminal. Estimated fare is ₱180 one way. From there, you can walk towards the place with the help of the locals along the way.
BY CAR: Navigate with Waze or Google Maps and set your destination to "Mantawihan Spring" in Tuburan.