Have you ever dreamed of taking a television with you everywhere you go, while still looking chic? LG Korea has made that dream a reality with the release of their latest invention, the StanbyME Go!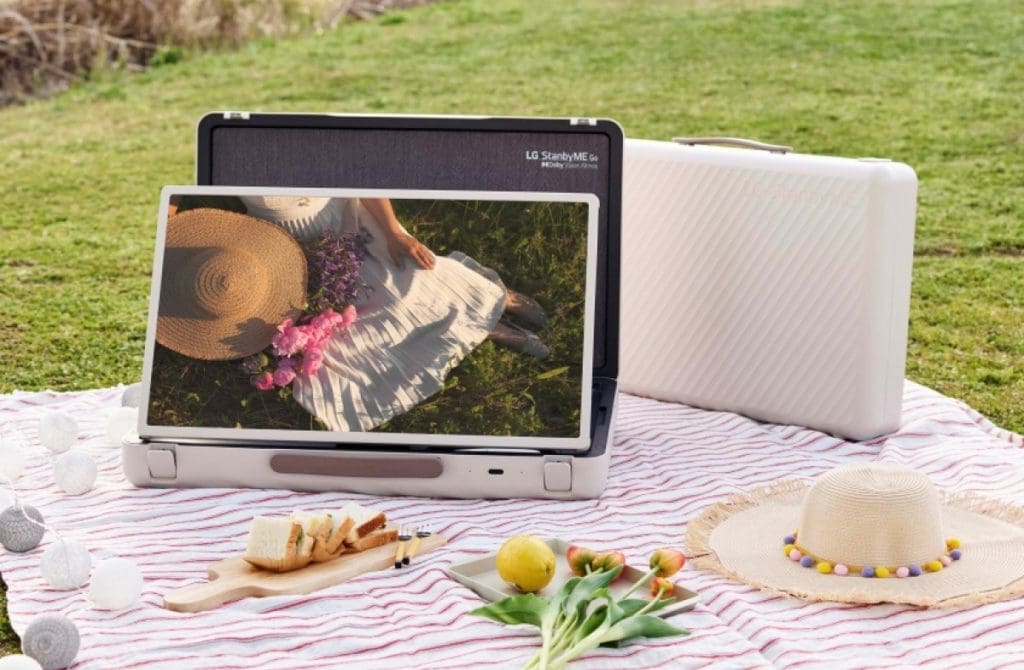 The StanbyME Go is a remarkable 27-inch portable touchscreen cleverly packed inside a sleek and stylish traveling case.
This ingenious device is not just a screen, but a complete entertainment system. It comes equipped with a stand, speaker, battery, remote controller, and power cable.
Interestingly enough, it is designed to withstand the rigors of travel and is said to have passed durability tests conducted by the US Department of Defense. It has undergone rigorous assessments for low pressure, high and low temperatures, dust, vibration, salt spray, shock, and drop. With its sturdy build, you can rest assured that this portable screen will withstand the challenges of your adventures.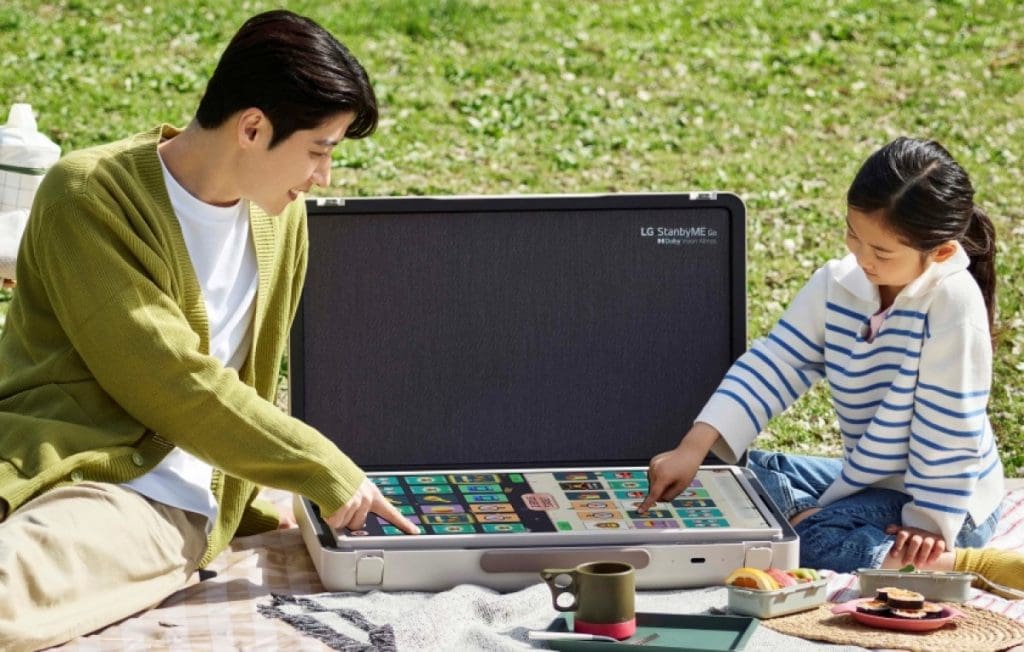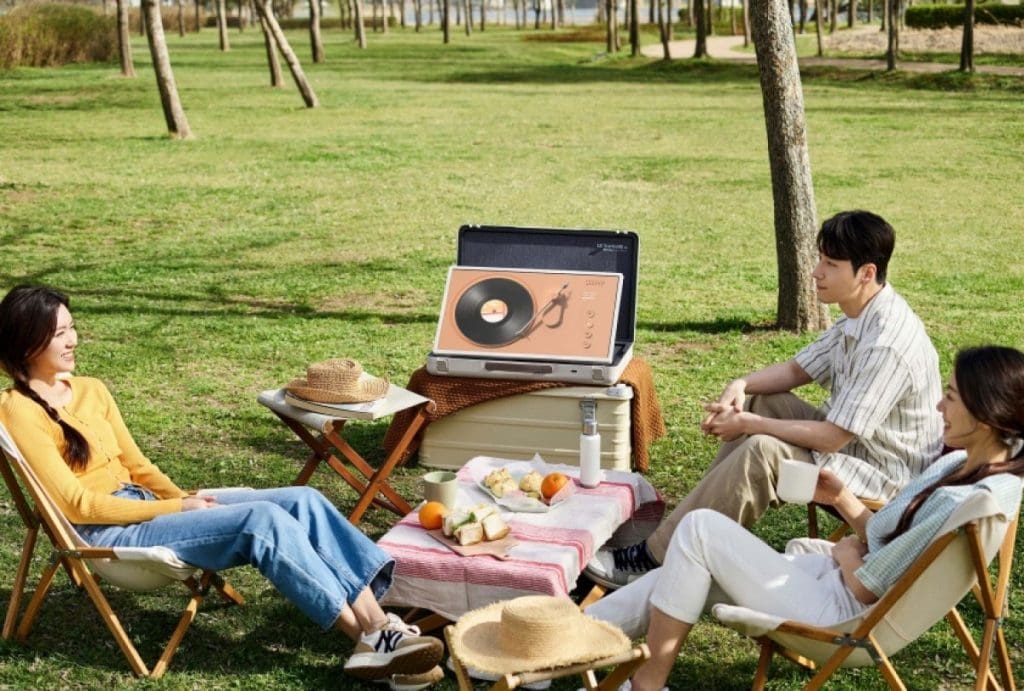 In terms of audio quality, the StanbyME Go excels with its powerful 20-watt speaker. Supporting Dolby Vision and Atmos stereo sound, it delivers a captivating audio experience that brings your entertainment to life.
Furthermore, the built-in battery ensures that you can enjoy up to three hours of uninterrupted viewing without the need for a power source, allowing you to indulge in your favorite shows and movies on the go.
Although the LG StanbyME Go has already been priced around 1.17 million won in Korea, there is currently no official word on when it will be made available in the Philippines.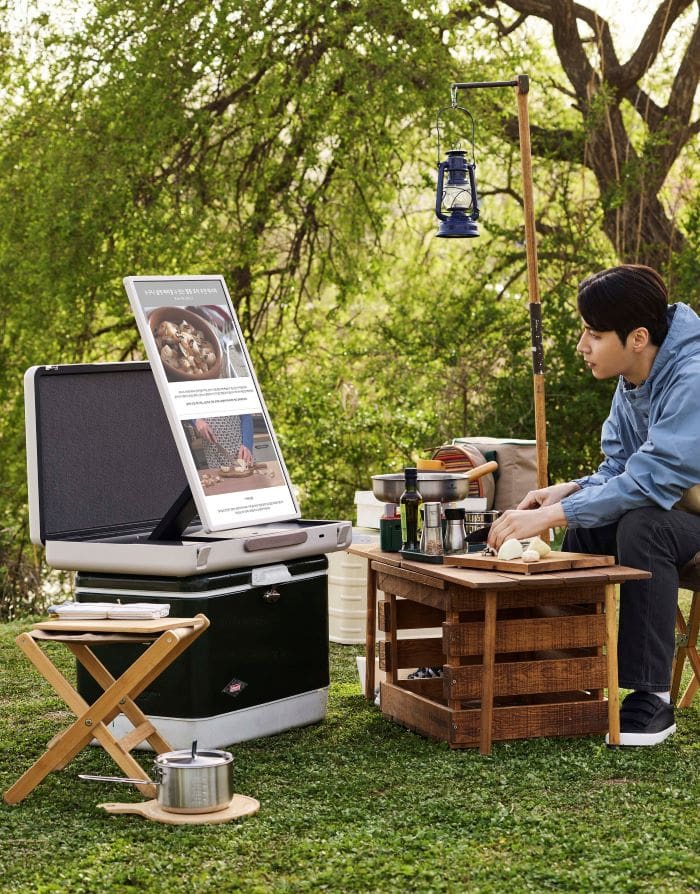 LG Korea has transformed how we consume entertainment while on the go with the LG StanbyME Go. Now that you can bring a high-quality screen wherever you go, you won't ever miss your favorite content again. The StanbyME Go is the ideal gadget for the modern traveler since it blends mobility, functionality, and style whether it's for business or leisure.