Incorporating nature within modern comfort, LAV Garden & Residences promises an enchanting escape from the stressful routines we're responsible for adhering to in the city. This exclusive haven seamlessly combines luxury living with nature's beauty, making it the perfect destination for those seeking a serene and rejuvenating experience.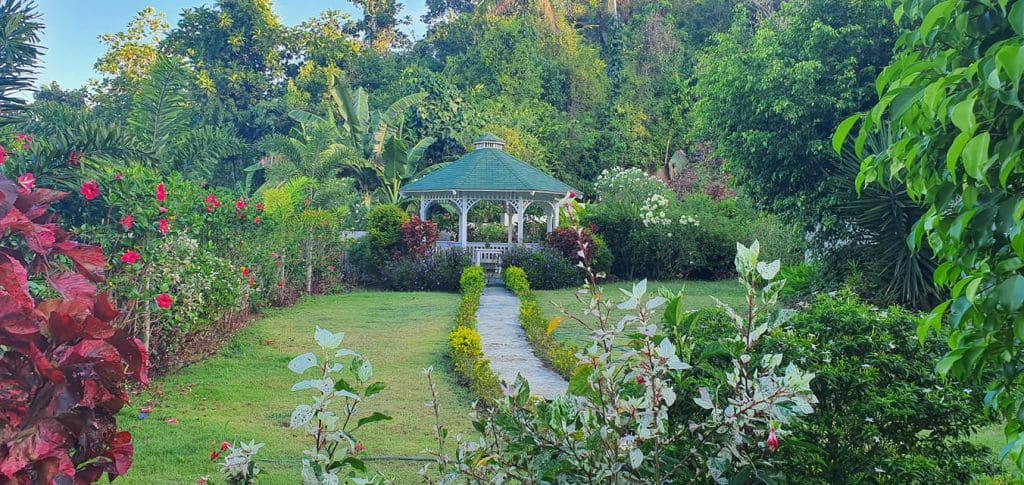 Relax by the Tranquil Poolside
LAV Garden & Residences boasts a captivating poolside oasis that beckons guests to unwind in style. Colored in a beautiful cerulean shade, the pool area provides a serene setting for relaxation. Whether you're taking a refreshing dip or lounging by the water's edge, the ambiance is designed to bring you into a state of blissful tranquility.
If you want to just sit by the water and immerse yourself in the crisp breeze and lushful garden, LAV Garden & Residences offers an array of chaises for you to lay down and bask under the sun. Umbrellas are provided for shade, both chaises and umbrellas white, complementing the beautiful combination of the cerulean pool and deep green plants surrounding the place.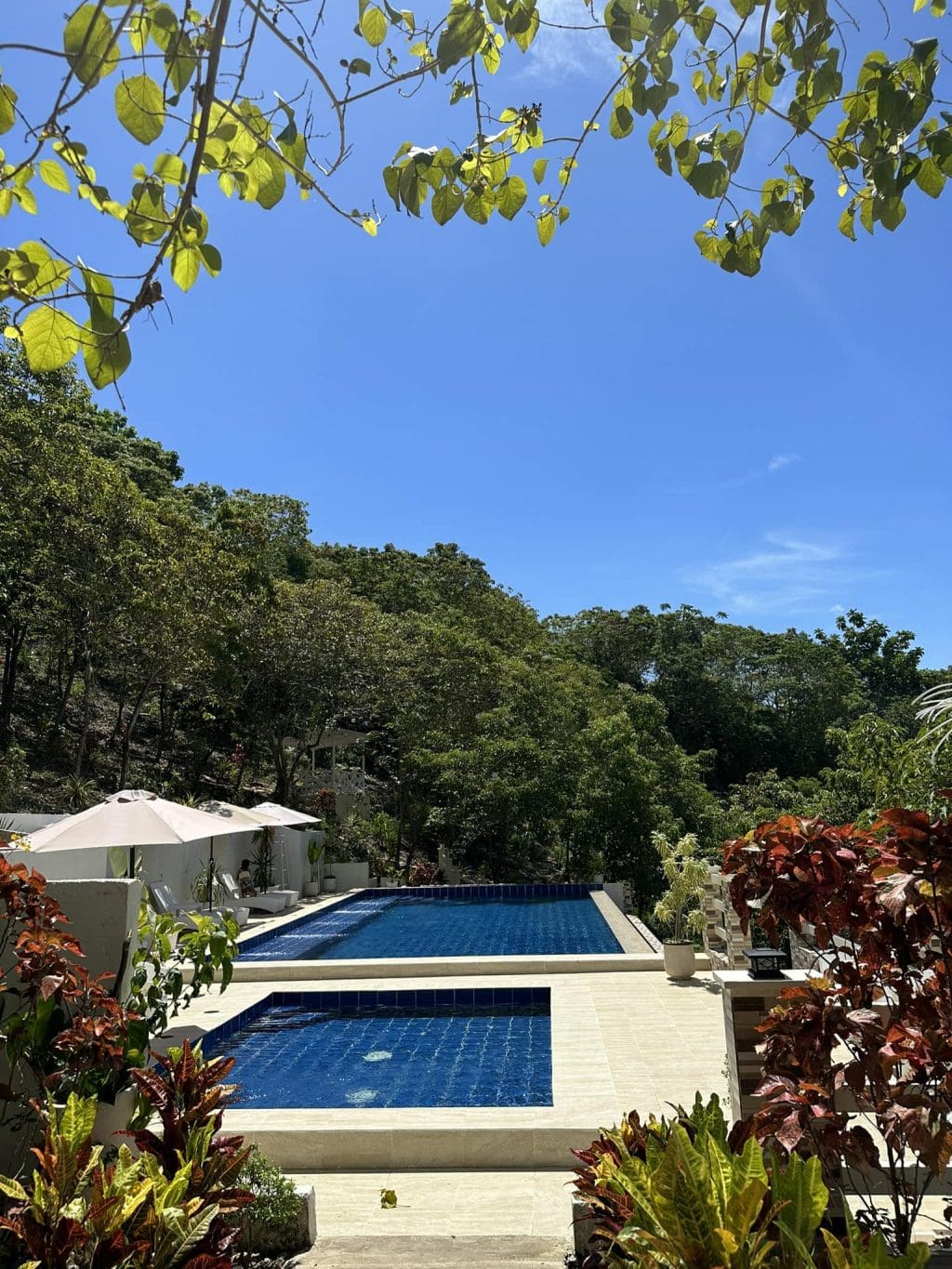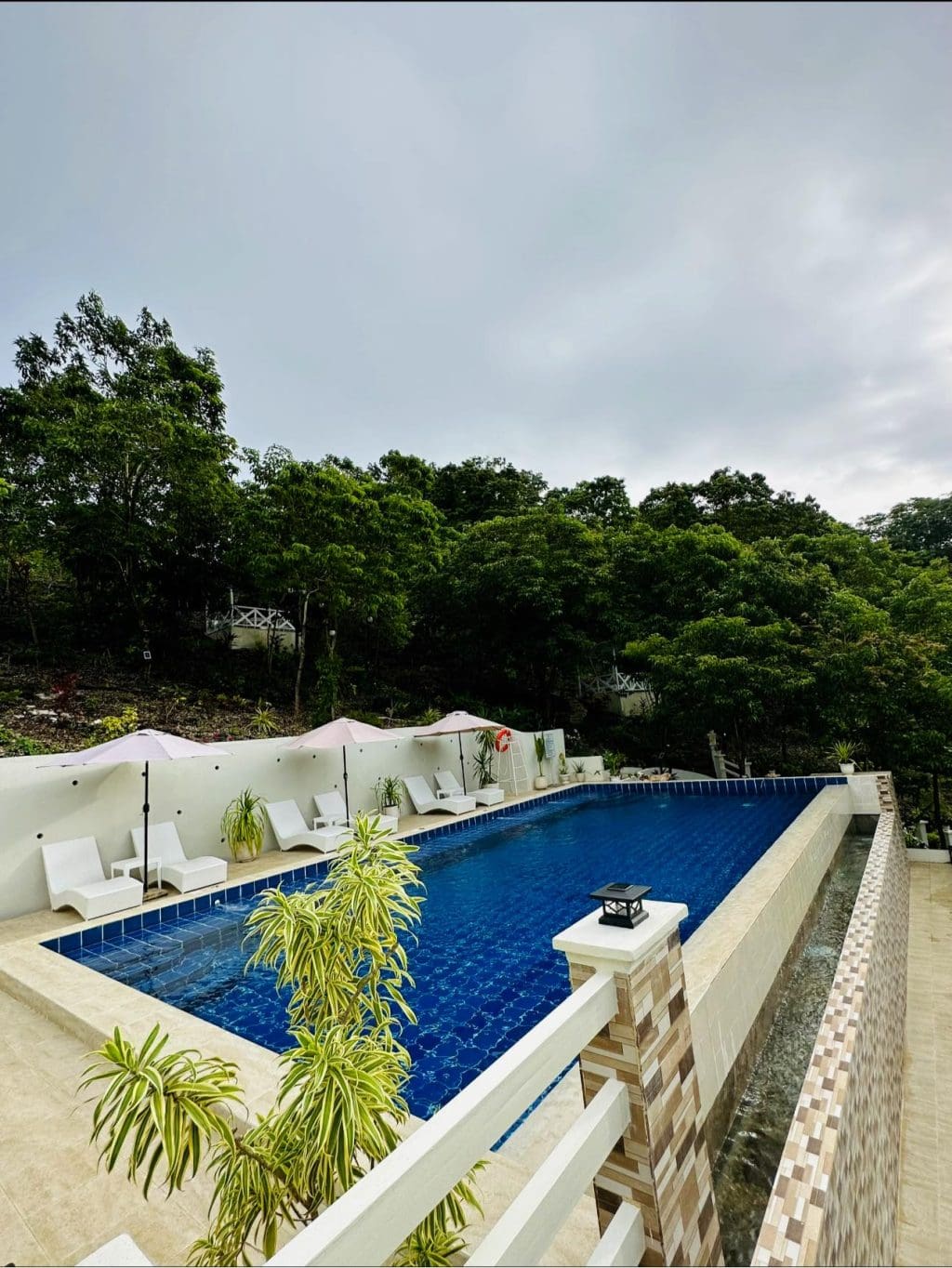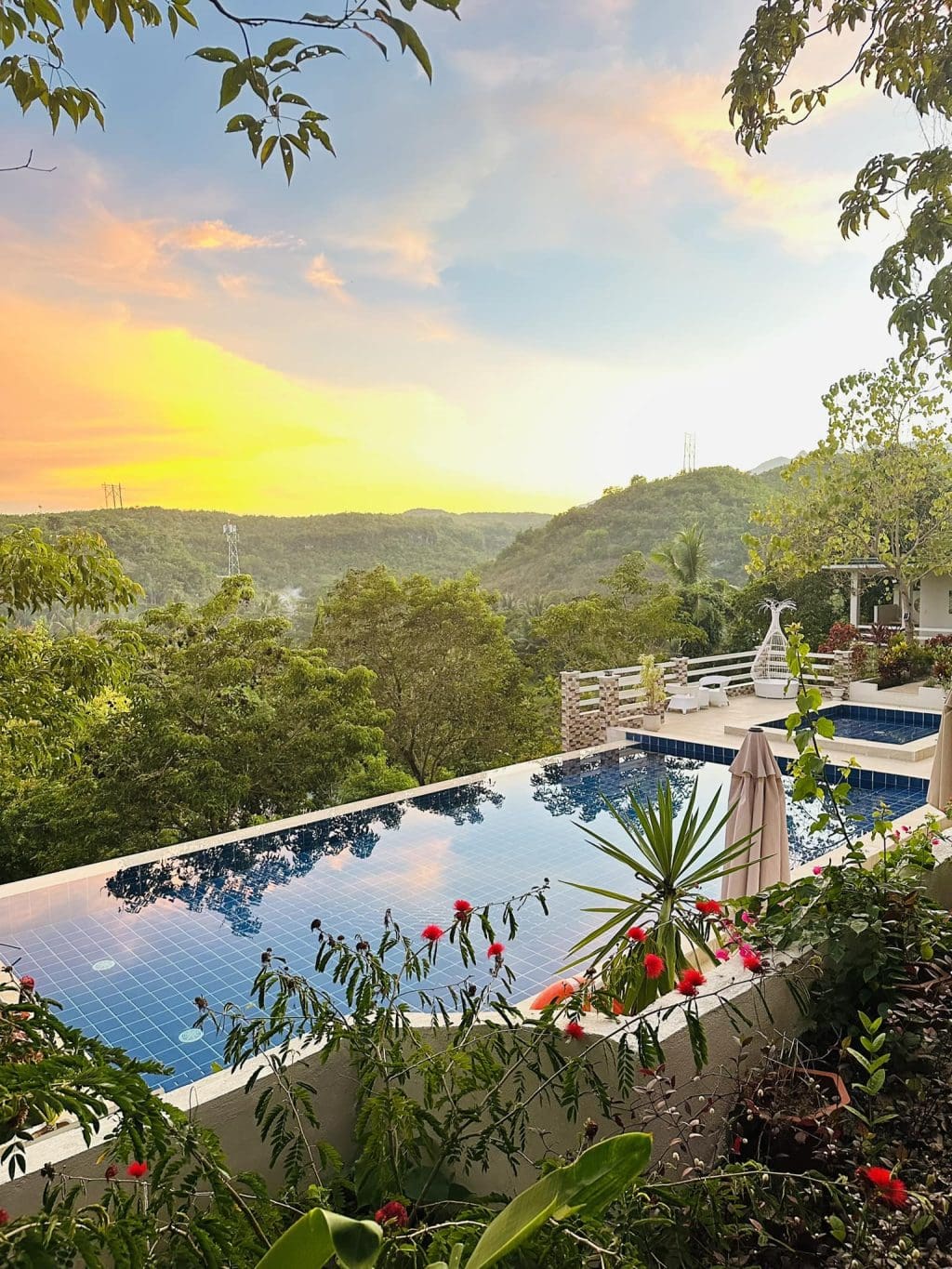 Host Unforgettable Events in Stylish Function Spaces
Planning a special event? LAV Garden & Residences has you covered with its versatile function services that cater to a variety of occasions, including birthdays, weddings, you name it. The property offers elegant and well-equipped event spaces designed to accommodate gatherings of all sizes.
You won't ever have to worry about the food either. Partnering up with their trusted catering services, they offer delicious meals like pancit, sweet and sour pork, pork chops, lasagna, and a lot more. The servings are huge and undoubtedly delicious.
Imagine celebrating your milestone moments against the backdrop of the picturesque garden, creating memories that will last a lifetime. The attentive staff ensures that every detail is taken care of, allowing you to focus on enjoying the festivities.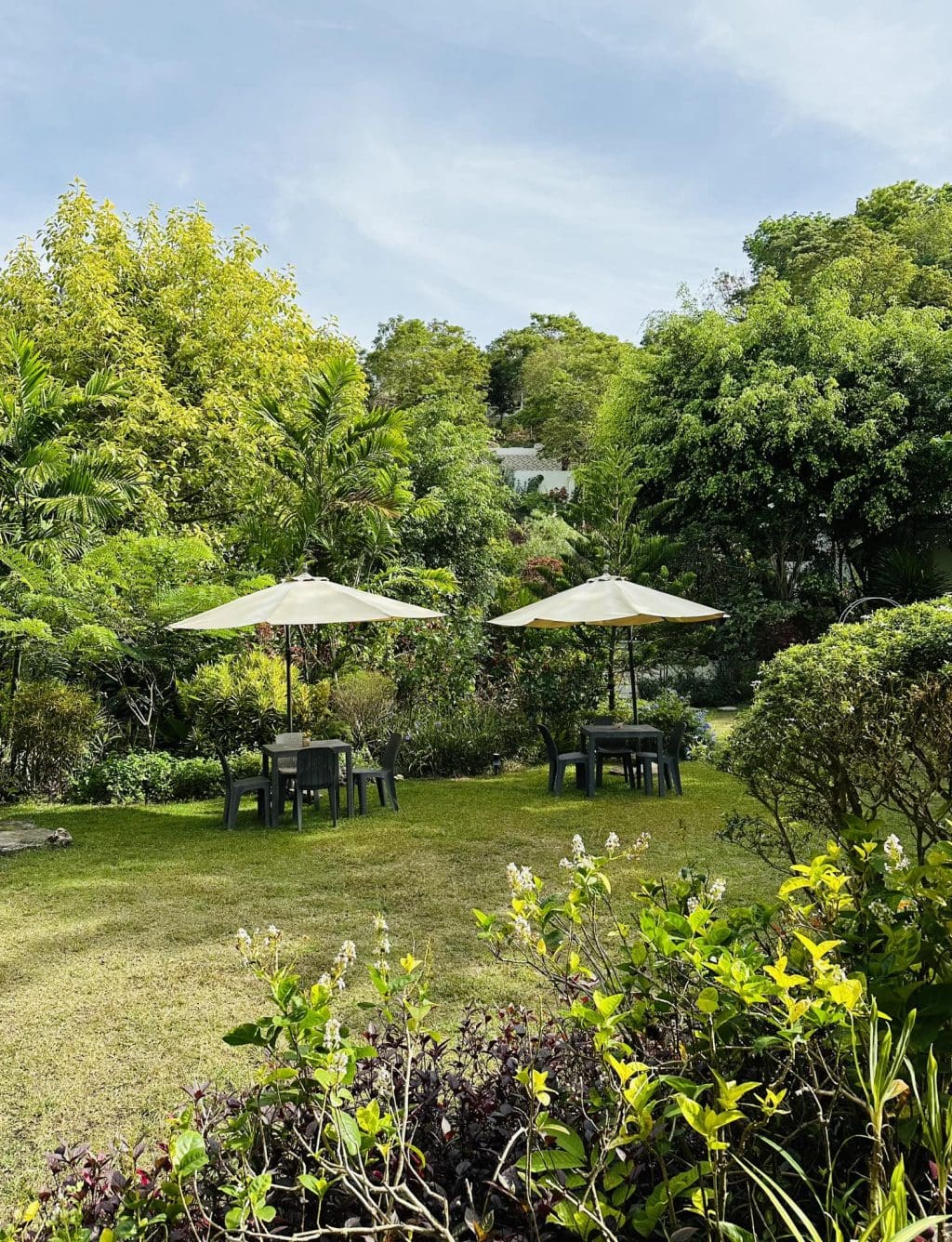 The Beauty of Nature in the Enchanting Garden
The centerpiece of LAV Garden & Residences is undoubtedly its breathtaking garden. Immerse yourself in the beauty of meticulously landscaped greenery, vibrant flowers, and winding pathways that invite serene strolls. Whether you're an avid nature enthusiast or simply seeking a peaceful retreat, the garden provides a captivating escape into the embrace of Mother Nature.
In conclusion, LAV Garden & Residences is more than just a destination; it's an experience that marries elegance, tranquility, and natural beauty. Whether you're seeking a weekend retreat, planning a special celebration, or simply desiring a moment of serenity, this hidden gem in Carmen, Philippines, promises an unforgettable escape.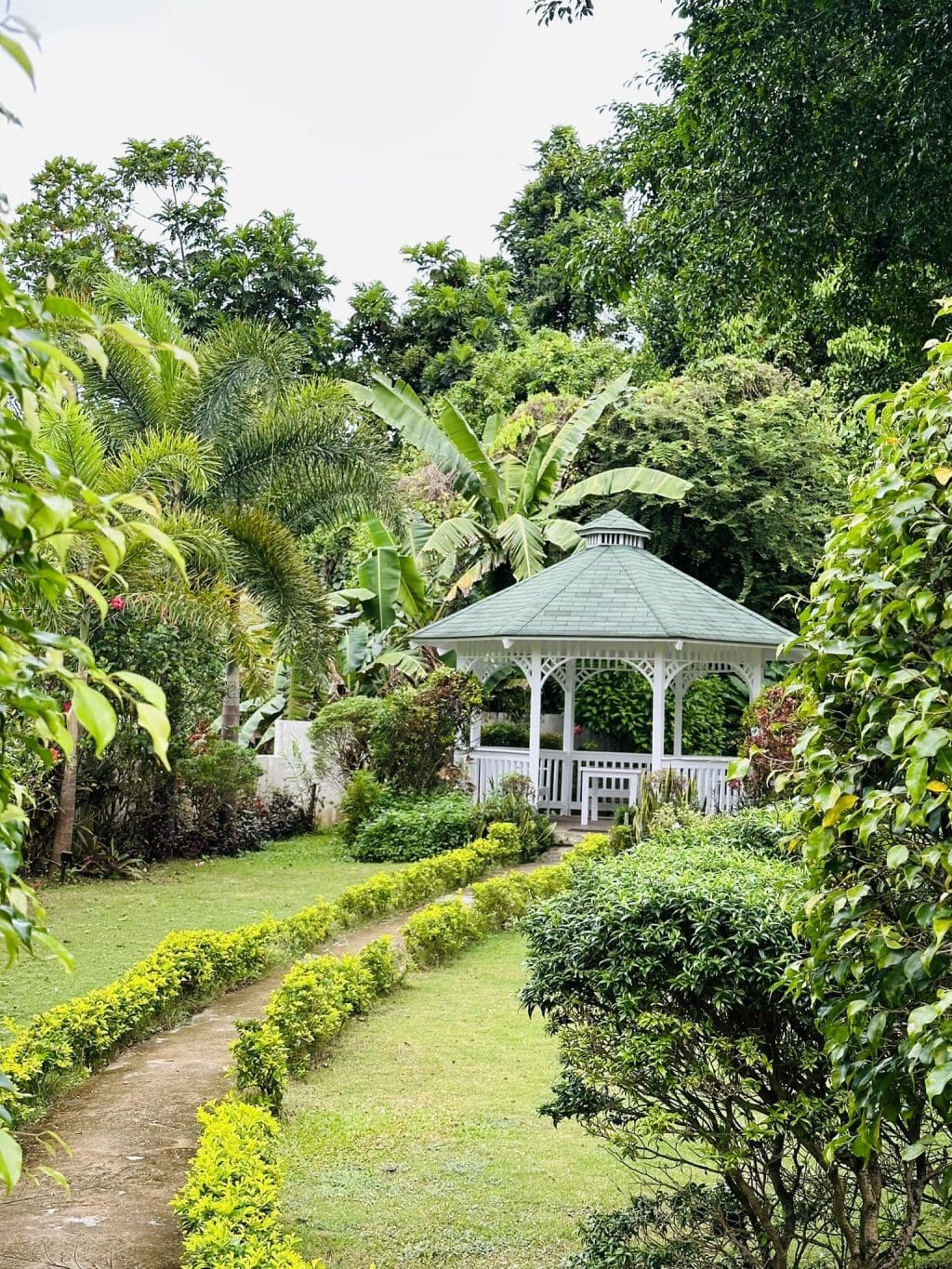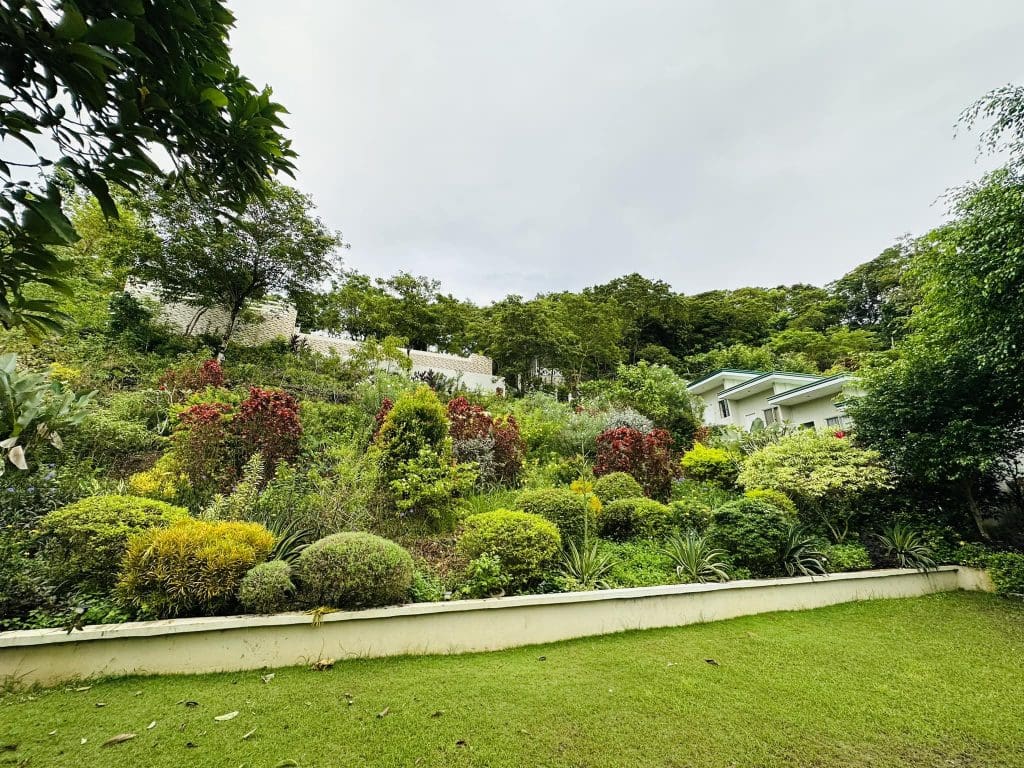 RATES & OTHER INFORMATION
ROOM RATES: (or COTTAGE FEES)
Standard Room: ₱1,995 good for two, Php 500 per extra pax
OTHER INFORMATION:
HOW TO GET THERE?
Exact location: Tubigan, Dawis Sur, Carmen, Philippines
BY BUS: Go to North Bus Terminal and ride a bus boarding to Carmen, Philippines. Tell the driver or conductor to drop you off at Dawis Sur, and from there, you can ask habal-habal drivers to pinpoint LAV Garden & Residences' exact location and take you there.
BY CAR: Navigate with Waze or Google Maps and set your destination to "LAV Garden & Residences"