Summer is the time for reuniting to rekindle bygone friendships.
Everyone has been a bit too busy lately – I think we all deserve to head north to a perfect place to share cold drinks with our friends and spend the night together.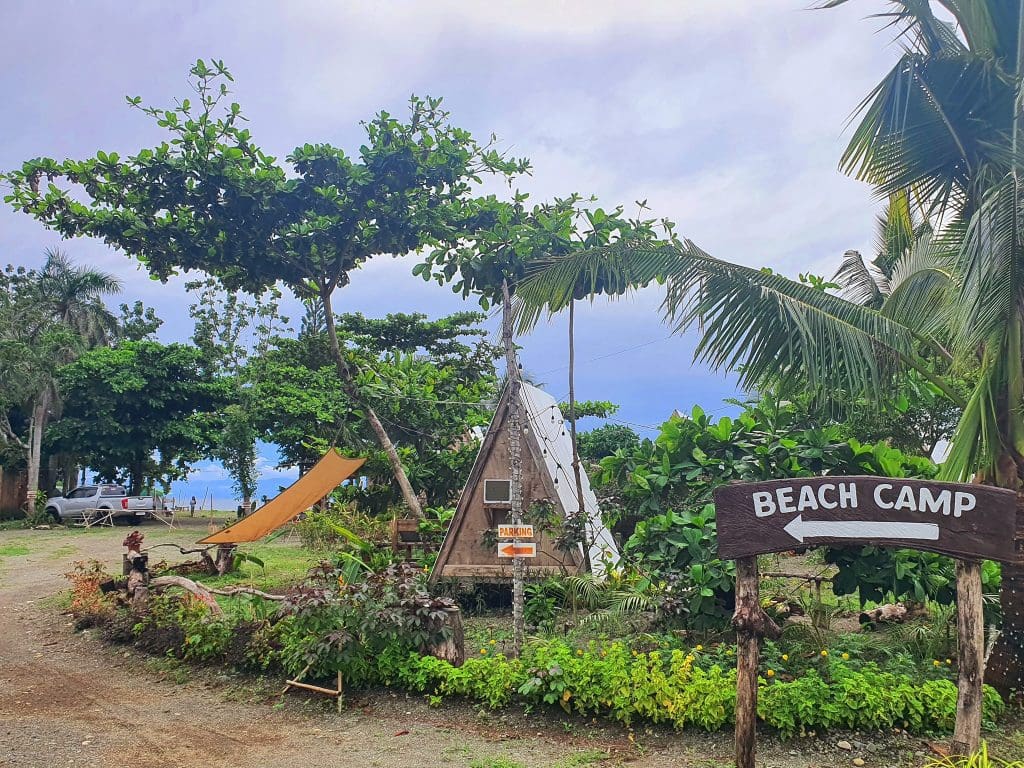 In Asturias, you can find yourself in a fully-fenced camping ground that holds the sight of the beautiful dark blue beach sparkled underneath the sunlight and moonlight, its deep hue contrasting with the white foam of the waves crashing onto the shore.
Lakat Balas Beach Adventure Camp is the spot to make memories you will always cherish! Let us find out more about what could make this spot so special.
Heal your soul with the sight and sounds of the beach
You could never go wrong with the beach.
A real tropical paradise can be found at Lakat Balas' stunning one. It is a sight to behold, with miles of soft, white sand and sapphire, dark-blue mesmerizing waves gently lapping at the beach. The beach is surrounded by rich vegetation, which gives the breathtaking sight a natural and tranquil backdrop.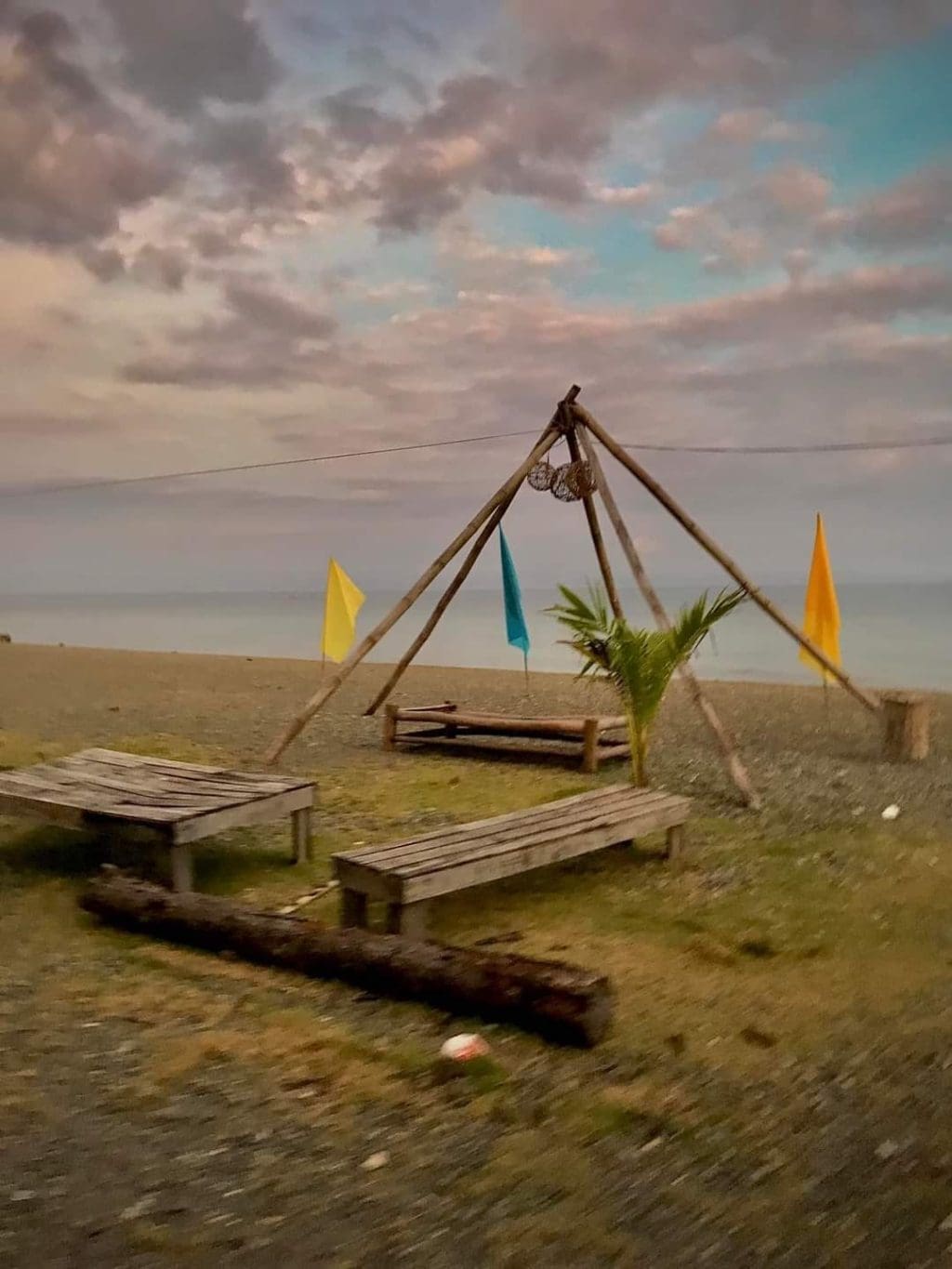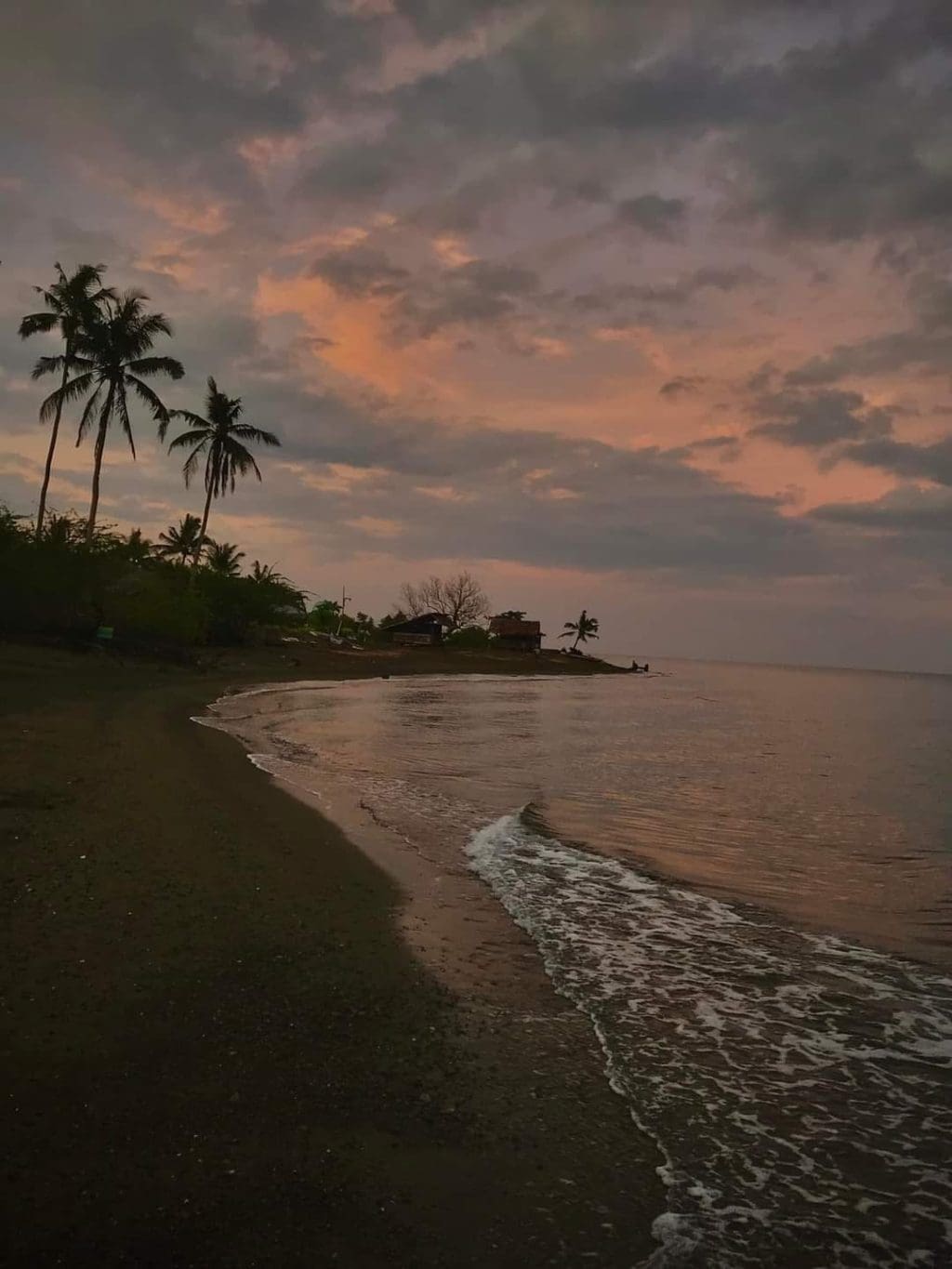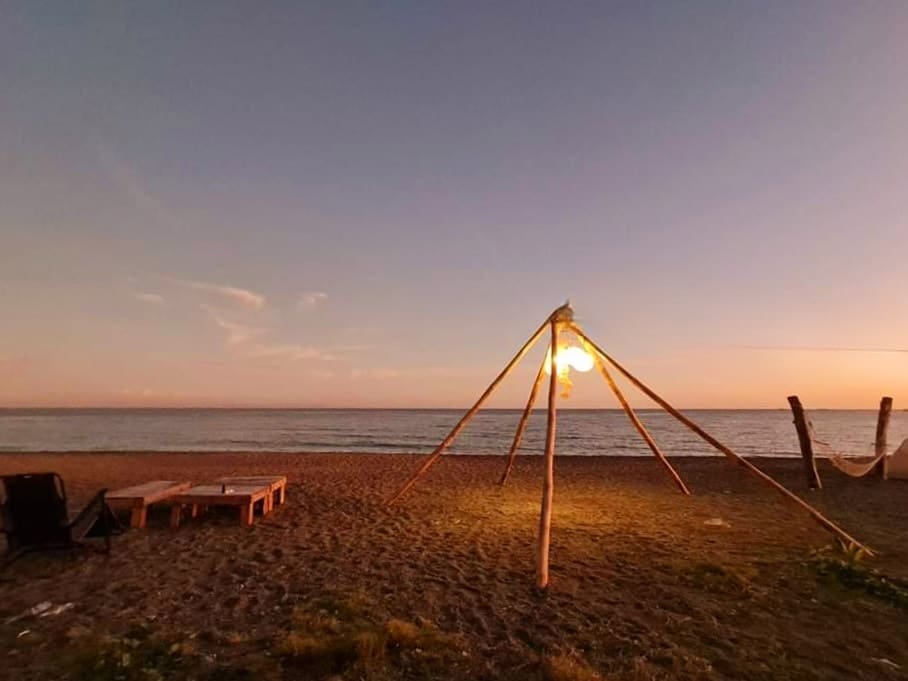 With lots of room to lounge in the warm sun and take in the scenery, the beach is the ideal location for rejuvenation and relaxation. The beach comes alive with the most spectacular display of colors as the day wears on and the sunsets, with hues of pink, orange, and gold painting the sky as it sinks below the horizon.
The beach becomes much more immersive at night. With the sound of gentle waves lulling you to sleep, accompanied by the starry sky stretching above the waters, it is the perfect place to unwind and connect with nature.
Have moments of zen inside tents underneath stars
The beach camp at Lakat Balas provides comfortable accommodations, including beachfront tents and huts, where you can fall asleep to the sounds of the ocean.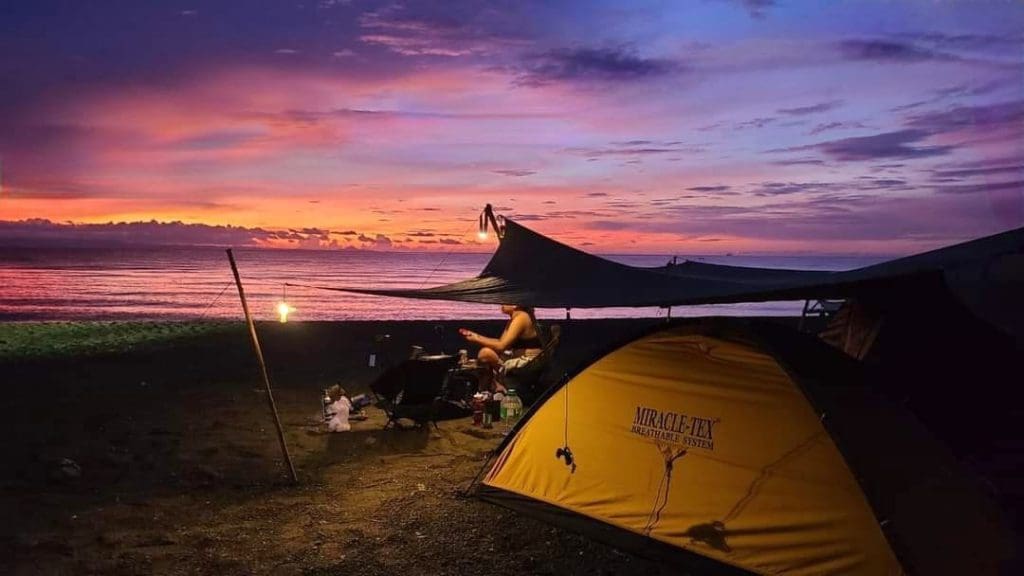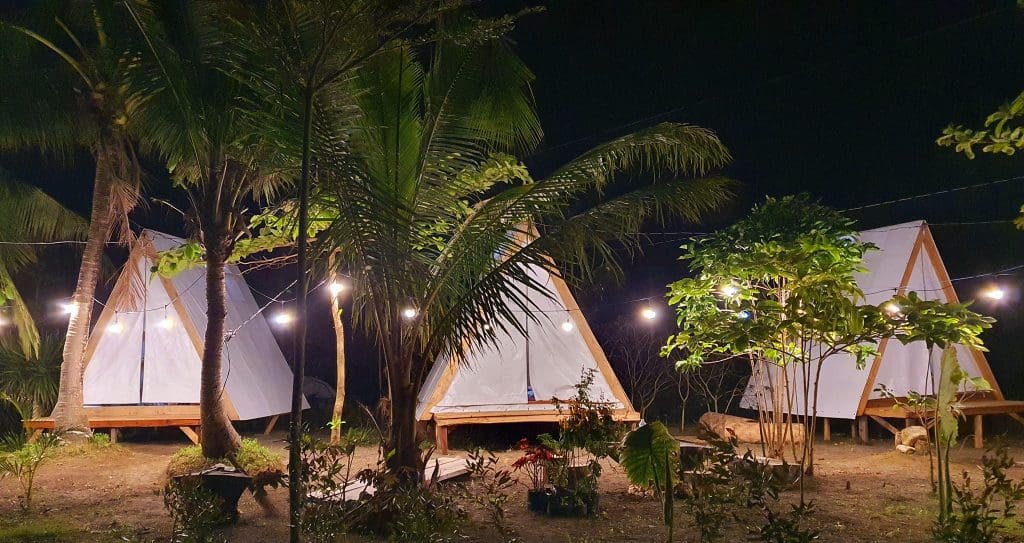 The tents and accommodations at Lakat Balas Beach Camp are designed to provide you and your loved ones an even more relaxing stay. The beachfront tents are spacious and equipped with comfortable beds, pillows, and blankets. Some of the tents are also equipped with air-conditioning if you find it to be more relaxing than the seaside breeze.
These huts are designed to keep you cool and comfortable, with a natural breeze blowing through the open windows. The huts are also equipped with comfortable beds, pillows, and blankets.
The accommodations at Lakat Balas Beach Camp are designed to provide you with a comfortable and relaxing stay. The beachfront tents offer a unique and memorable experience, kept clean and well-maintained for your convenience.
Whether you're looking for adventure or relaxation, a beach camp is a unique and unforgettable experience. So why not pack your bags and head north to Lakat Balas for your next getaway?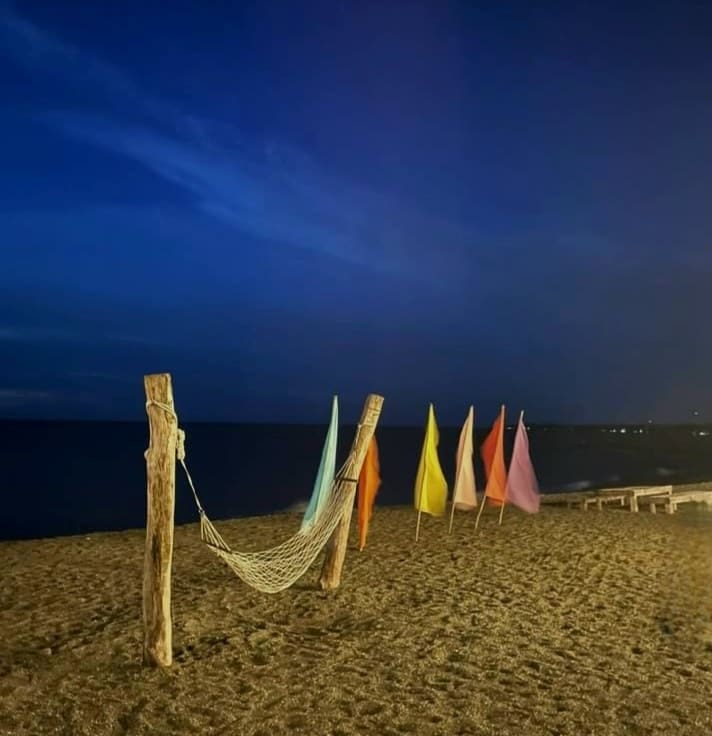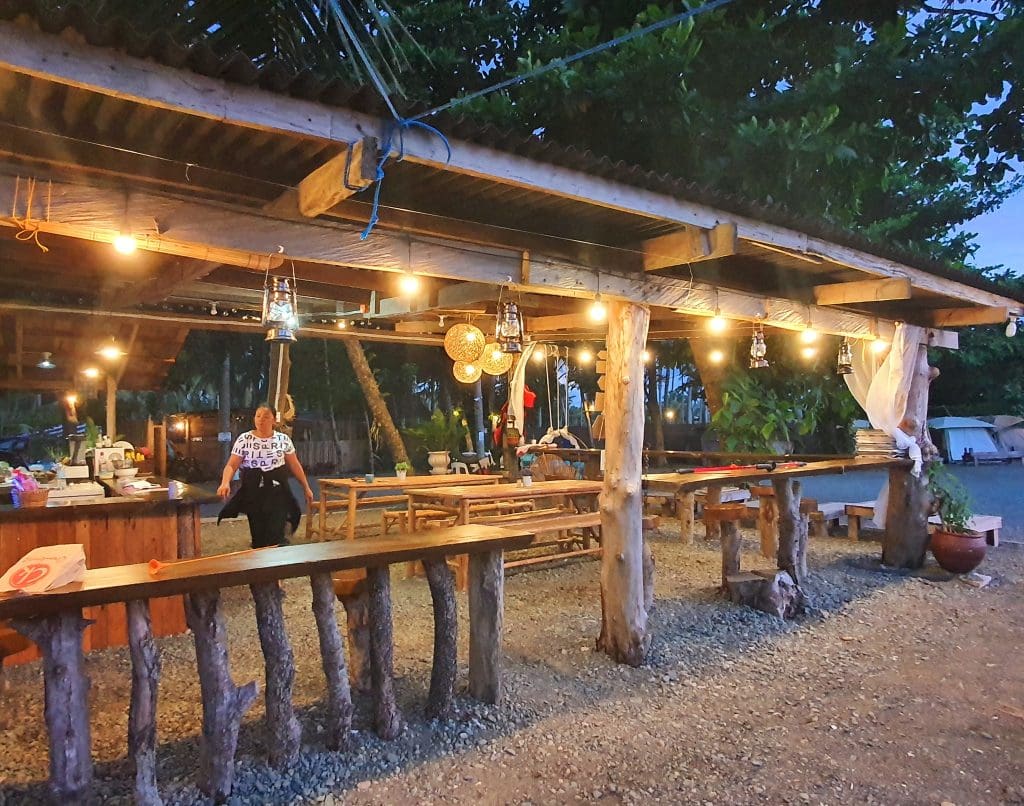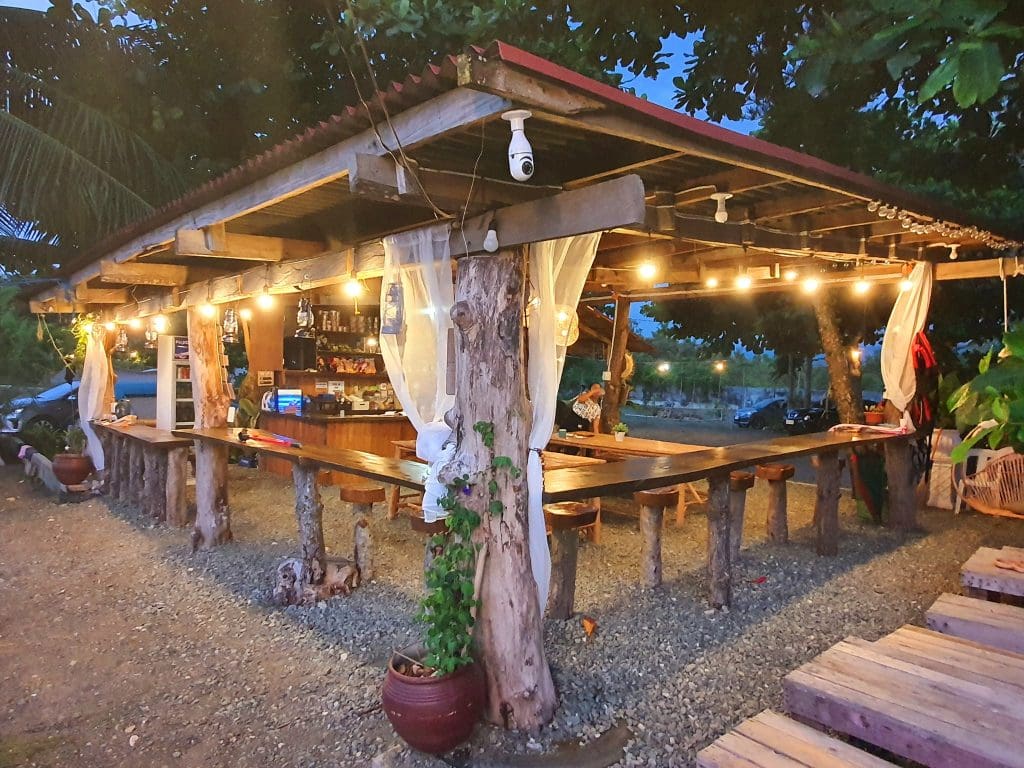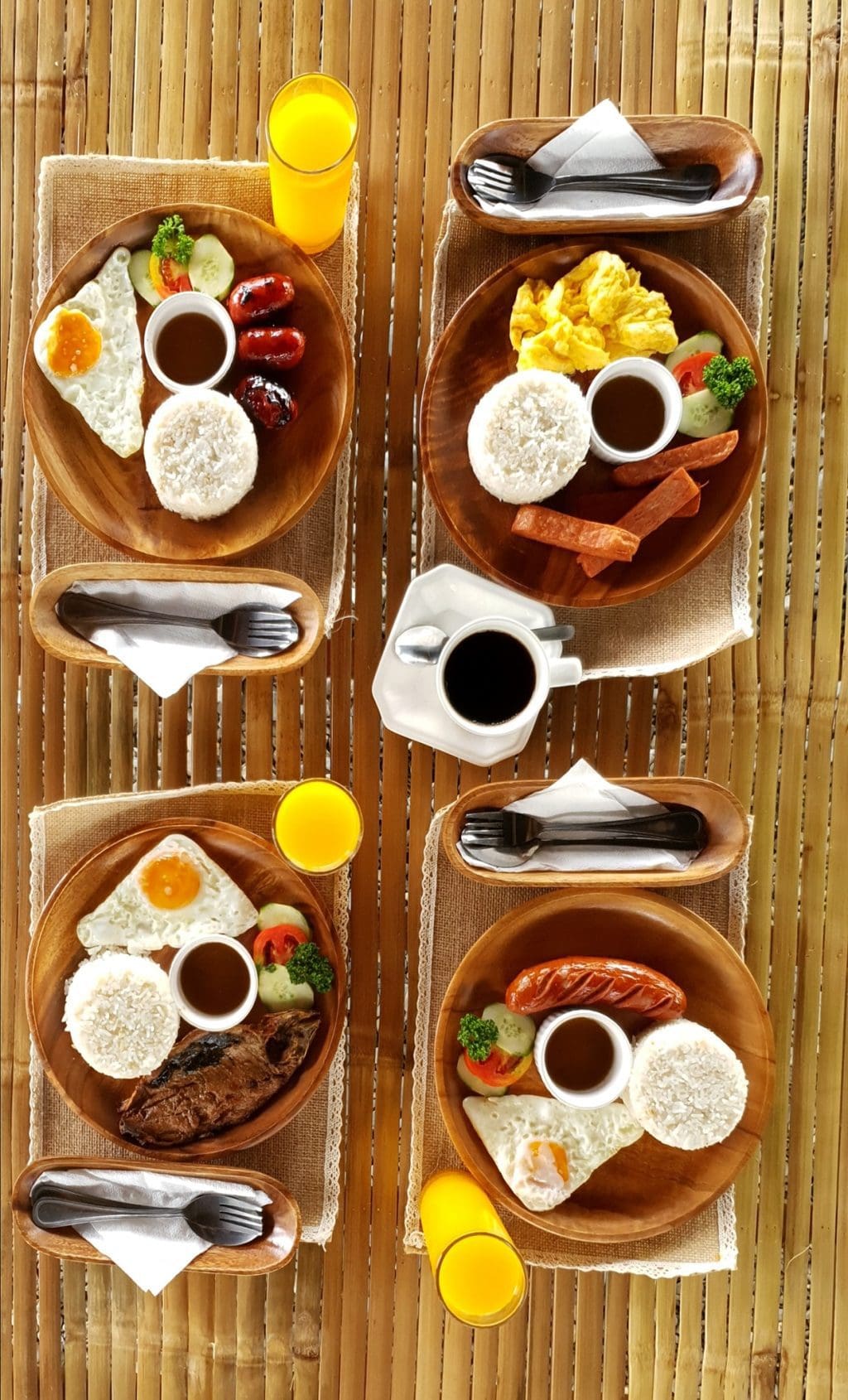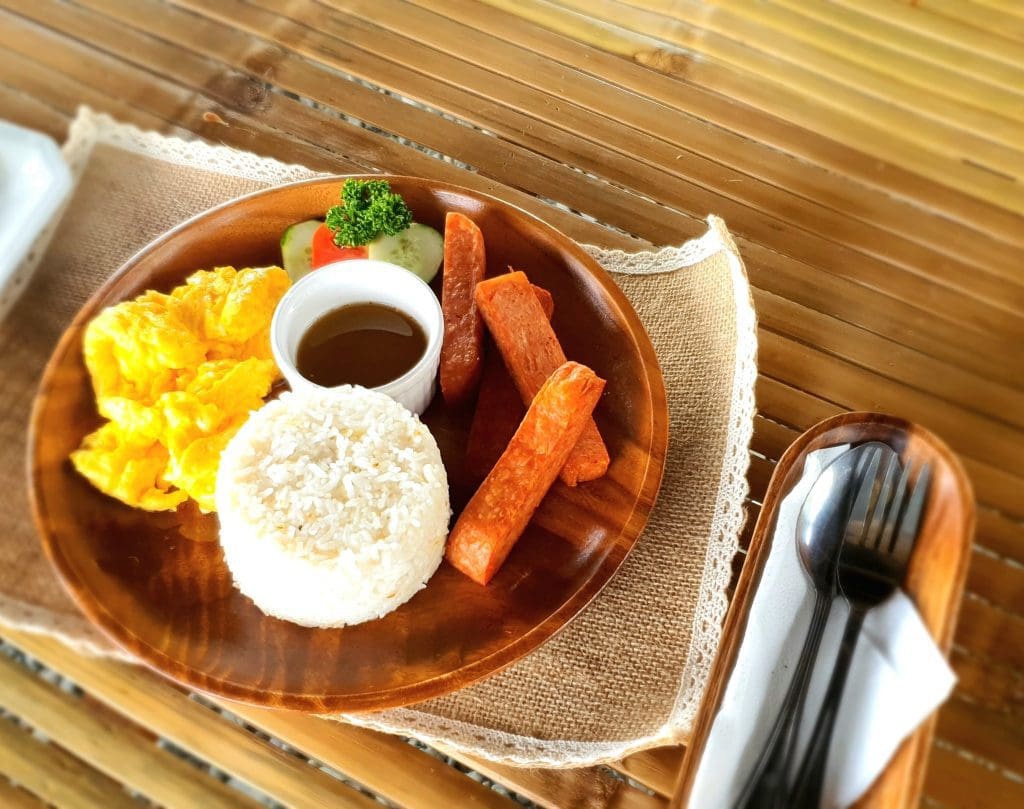 RATES & OTHER INFORMATION
DAY USE
₱100 per person, exclusive use of camp facilities (8:00 AM – 6:00 PM)
OVERNIGHT RATES:
₱200 per person with own tent
Lakas Balas Tent for 2 – ₱500
Lakas Balas Tent for 3 – ₱750
Lakat Balas Family Tent (With Fan) for 4 – ₱1000
Aircon A-Hut for 2 – ₱1500
Moto Camp for 2 (With Own Tent) – ₱600
₱250 per extra person
OTHER INFORMATION:
Corkage fee: ₱50 per bottle for alcoholic drinks, ₱20 per bottle for soft drinks, no corkage fee for food
Contact numbers: (032) 265-2548
Email address: [email protected]
Facebook page: facebook.com/lakatbalas
HOW TO GET THERE?
Exact Location: Barangay Owak, Asturias, Cebu City, Philippines
BY BUS: Ride a bus bound for Asturias, Cebu. Tell the driver to drop you off at Brgy. Owak. Ride a motorcycle/tricycle to Lakat Balas Beach Camp.
BY CAR: Navigate with Waze or Google Maps and set your destination to "Lakat Balas Beach Camp" in Asturias. Parking space is available.