People have different love languages. Some prefer touch, others prefer service, and most of us give gifts to show our love and appreciation. However, one celebrity definitely takes "gift giving as a love language" to a whole new level.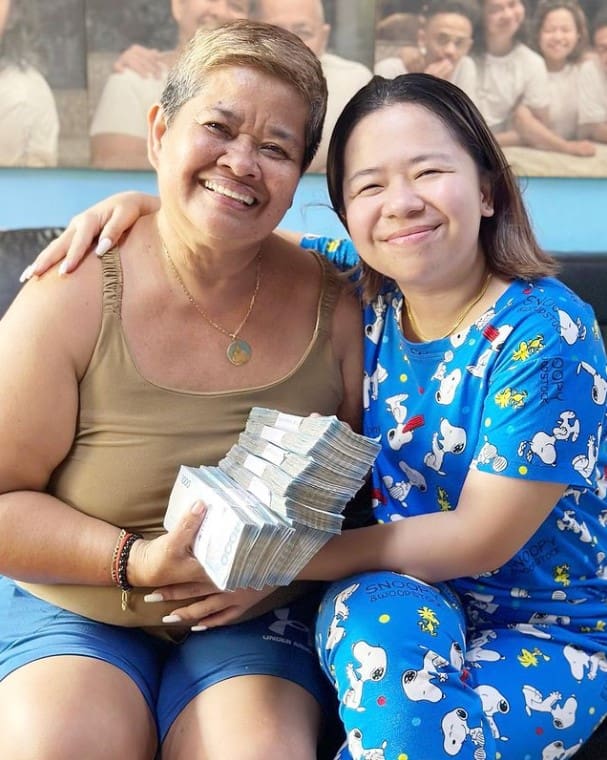 Kiray Celis recently posted a video of her on Facebook as she gifts her mother, Meriam Celis, a ₱1 Million cash bundle. The Goin' Bulilit Alumna prepared the money as an advance birthday gift for her beloved mother. Kiray's mother even shed tears of joy because of her daughter's thoughtful gesture.
"Isang Milyong regalo sa birthday ng aking ina.. Kulang pa yan sa pagmamahal, pagaalaga, at pagaasikaso mo sakin", Celis expressed on her post on Instagram. The actress also revealed that she was supposed to give the gift to her mother on June but she was able to save up earlier than expected. "Worth it lahat ng pagod at paos ko sa lahat ng trabaho ko", she added.
The ₱1 Million will cover the renovation plans for their house, which will become her mother's new rental property business.
Our parents may say that a "thank you" is enough, but because of their selfless sacrifice, they deserve all the good things in the world. But of course, we can't give them the world per se, so why not start small? Give gifts, and appreciate them as they deserve.